Around here we love our dogs and our customers! If you are also a pet lover, you may want to pack this information away somewhere. We, ironically, hope you never need it. But, if your furry family member happens to get injured, you will be glad you read this.
This customer from Nebraska is improving the lives of dogs across the nation with innovative tools to help them recover from injury. Ace Ortho Solutions has been helping Veterinarians provide the best possible scenario for dogs with CCL Tears and Achilles Ruptures for the past 15 years. Using "biomechanically sound technology", this cutting edge company is putting science to work for our beloved pets.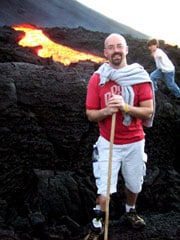 As is often the case, most great businesses are started by great people with a passion to solve a problem or improve a process. Ace Ortho Solutions is definitely one of these businesses! Founder Ben Blecha is himself an amputee giving him a special empathy for dogs who suffer with similar challenges. He is also a certified Prosthetist-Orthotist who is dedicated to continuing research that advances brace design and technique for dogs that must rely on these devices. The primary focus for the development of these braces has been to allow full and normal functionality for the dog. Assisting the injured dogs and their owners to live at full capacity is Ace's goal. Many braces on the market appear to offer support, but fail to provide protection of the healing process AND full, natural mobility. Ace has solved this problem with their scientific development of canine braces.
You can visit Ace's Ortho Solutions at this link. Keep it in mind for future use if you are a dog owner. You may want to share this with your Veterinarian as well.
We appreciate your business Ben and wish you continued success!
Below is the catalog they recently printed with us. It is full color, informative and an excellent example of a small catalog print. If you need help with catalog or brochure printing, contact us at 800-930-7978.