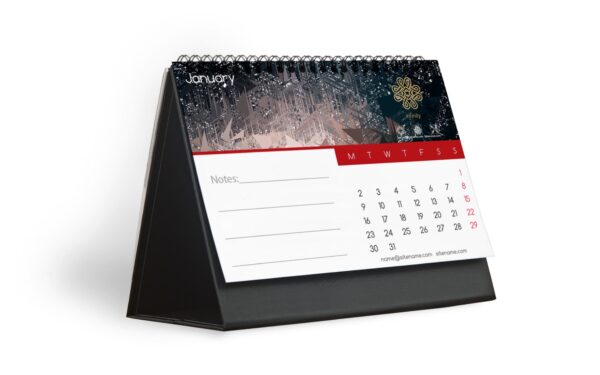 Professional Calendar Printing Services
Showcase your company, products, location, and culture year round with a professional calendar! Don't have a calendar designed yet? Contact us for design help. We have design professionals who can help you with every step.
Calendar Printing Features
Full color throughout
28 pages with saddle stitching and 1/8 hole
FREE gloss aqueous coating
Optional UV coating for extra shine and durability
6 day production (rush available)
Standard Calendar Sizes
Binding Options
Saddle Stitch
Wire-o
Coil Binding
Find your options – Product Templates
Paper Options
Cover Paper:
70# Uncoated Text
80# Gloss Text
80# Dull/Matte Text
100# Gloss Text
80# Gloss Cover
80# Dull/Matte Cover
Inside Pages:
70# Uncoated Text
80# Gloss Text
80# Dull/Matte Text
100# Gloss Text
Find your options – Talk to a Printing Expert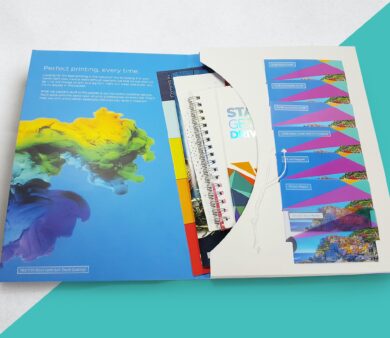 Free Calendar Samples
There is no substitute for seeing actual physical examples of what we can print. Just let us know what type of products you would like to see along with your requested printed samples or quote.
Custom Calendar Printing Options
Calendars are the perfect opportunity to showcase your company year round. We can add an array of effects to make your calendar pop, from metallic inks to vibrant coatings to embossing. Explore different sizes and shapes—desk calendars, pocket calendars, 3D calendars, etc.
In today's highly-competitive business environment, distinctly unique marketing materials enable you to stand apart from your competitors and pique the interest of current and potential customers. Printing For Less pioneered online print ordering for everyday marketing materials, and today more than half of our work is "custom." Our knowledgeable Print Consultants will find the right solution for your custom printing project from a wide selection of products and options to create a look that is as unique as your business.
Get attention-grabbing options for calendar such as: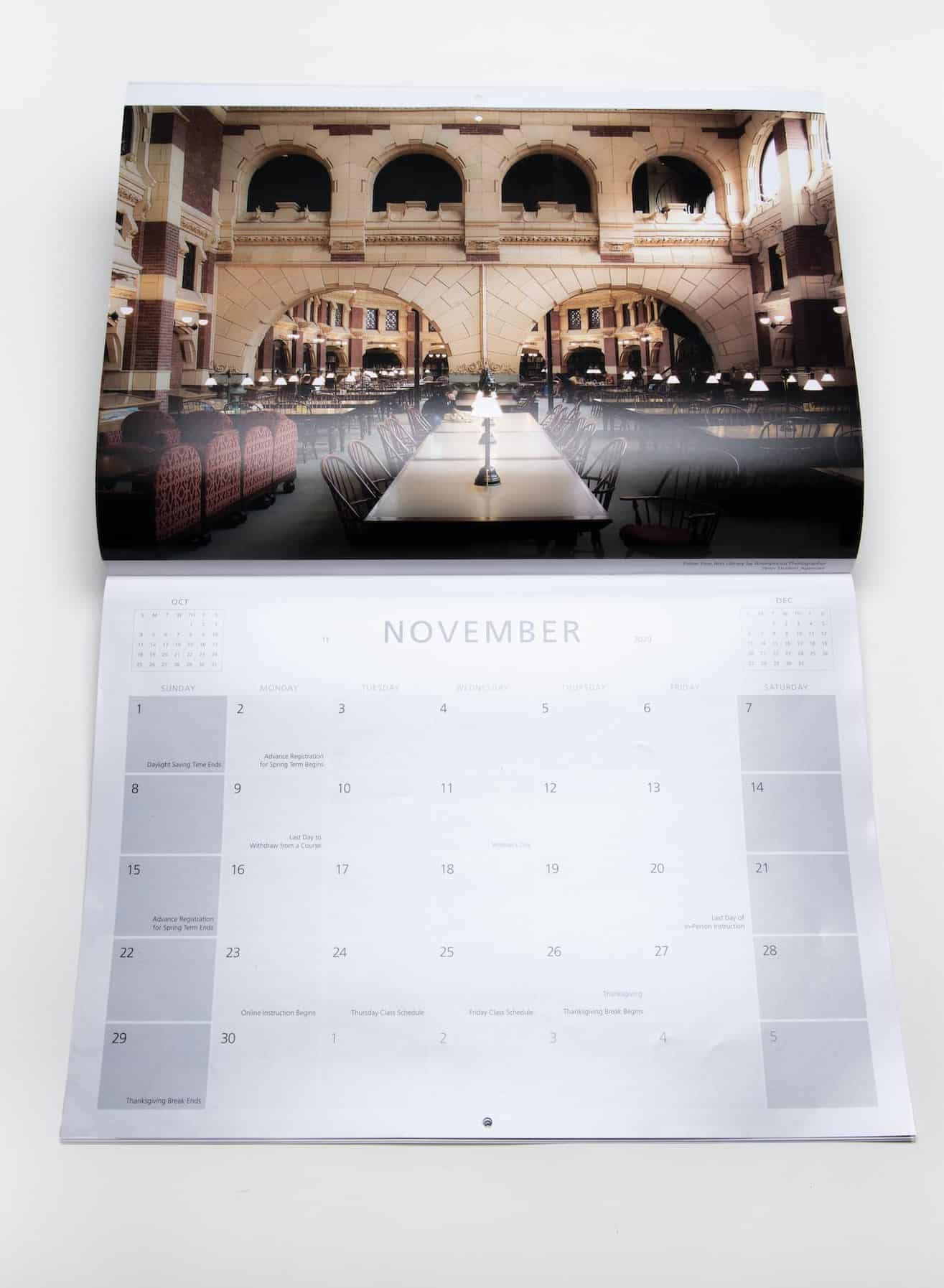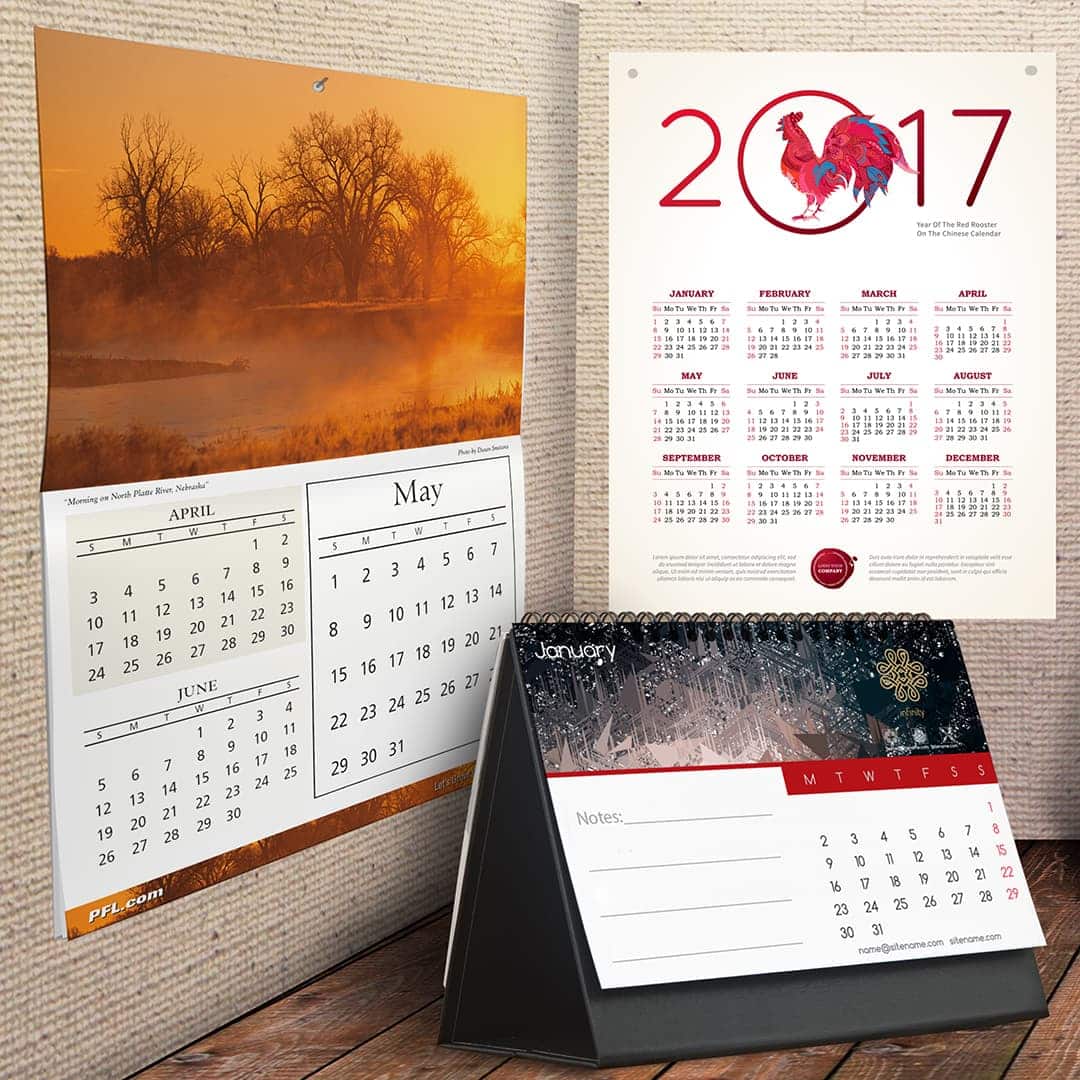 Calendar Design
Don't have a calendar designed and ready to print? You've got options!
Some days you need a little help. Printing For Less has a top notch team of designers tht will help you make your calendar project a success. All you need is some images and you'll be good to go.
Printing for Less has a team of designers who can create an amazing custom calendar or other custom products just for you. You will work one-on-one with your designer to guarantee your vision is realized on paper.
Our graphic designers are highly qualified and experienced (over 50 years combined!). They understand good design principles, and have extensive pre-press knowledge. But more importantly, they create designs that function the way you need them to – helping you grow your business!
Custom design is very affordable – call 800-924-2041 now for a quote on your project!
Calendar Marketing
Imagine if your brand was an integral part of your customer's daily routine. With company calendars, that's exactly what you get. While marketing materials like business cards or brochures are must haves, calendars take the cake when it comes to staying power.
Keep in mind, the less "salesy" it appears, the more likely it will actually be used throughout the year.
Our Printing For Less Marketing Advisors are on standby to assist you in making your calendars remarkable. Call or email today to get your calendar started, and get your brand in the hands of customers all year long.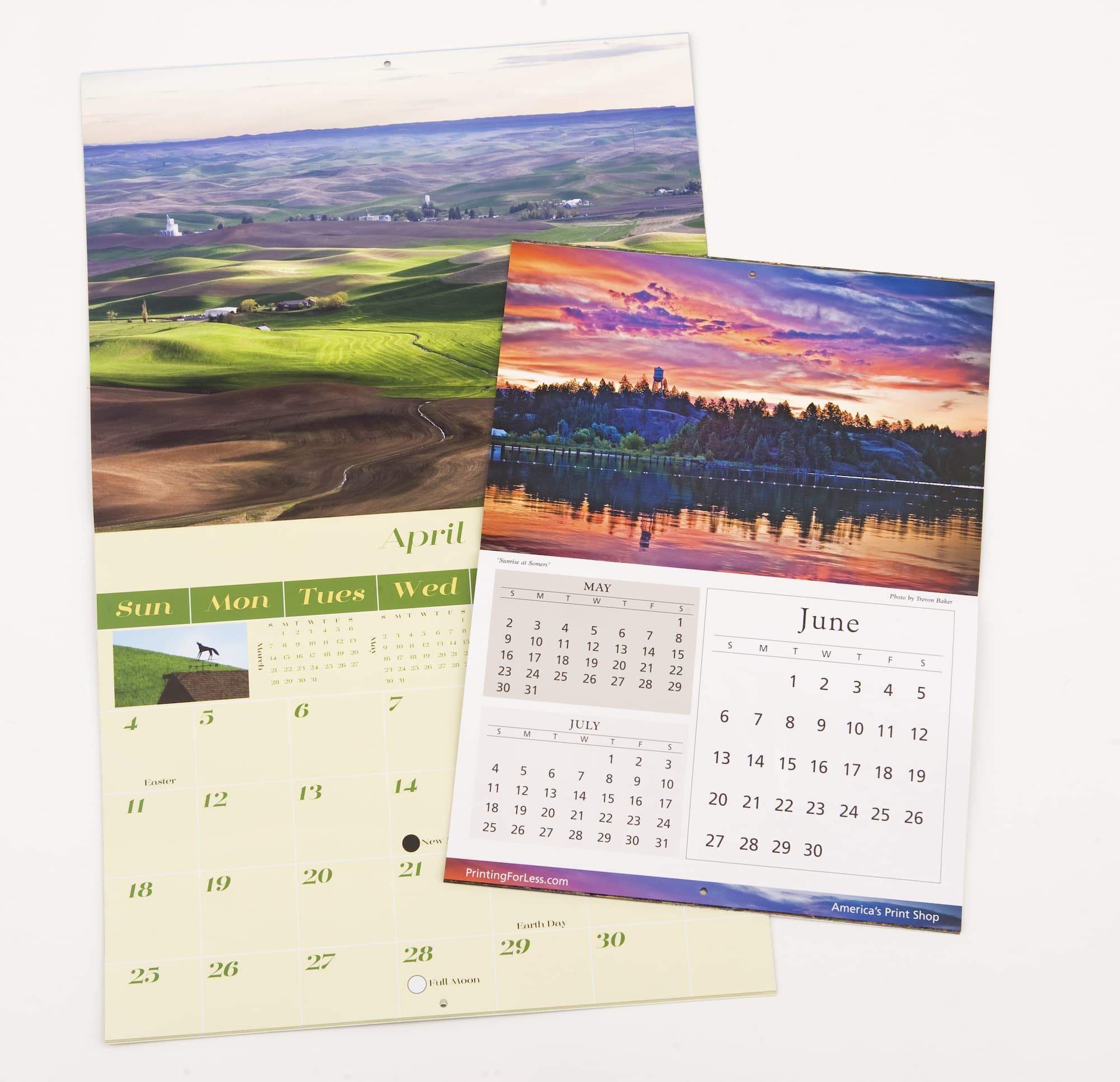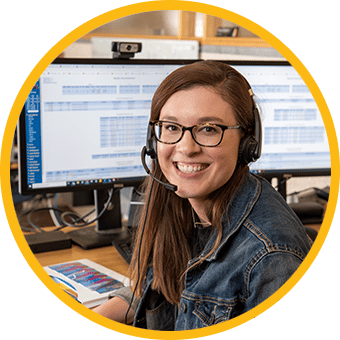 Want to Talk to a Real Person?
We've Got Those!
Want to talk about your project? Want to place an order? Want to know what the weather is like in Montana? (Spoiler: it's beautiful.)