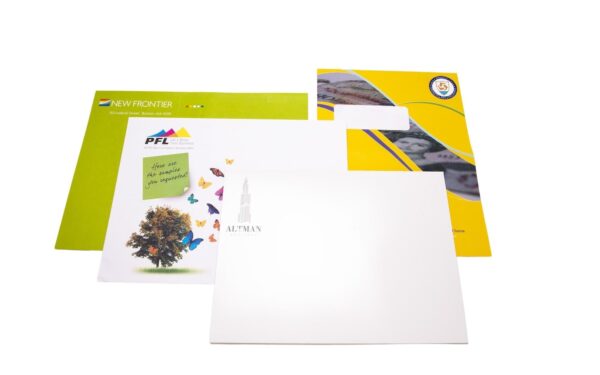 Booklet Envelope Printing
Custom designed envelopes add a touch of professionalism to your marketing materials.
Custom Booklet Envelope Printing Options
Full 4-color on front
Perfect size for catalogs, product or spec sheets
Low 500 minimum quantity
Standard 8 or 6 day production time
Faster production time available
Paper/Stock Options
Ultra Smooth high quality stocks:
28# Uncoated Wove (70#, 9.5×12.625 only)
24# Uncoated Wove (60#)
Find your options – Product Templates
Seal Options
Glue
Peel & Seel© (28# only)
Find your options – Talk to a Printing Expert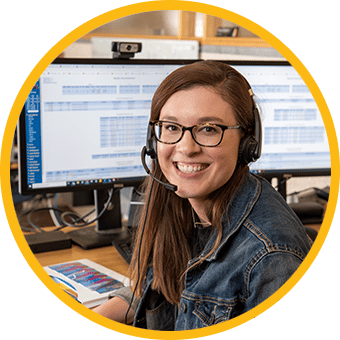 Want to Talk to a Real Person?
We've Got Those!
Want to talk about your project? Want to place an order? Want to know what the weather is like in Montana? (Spoiler: it's beautiful.)
Custom Booklet Envelope Printing Options
Printing for Less offers three large sizes; 9″ x 12″, 9 ½" x 12 ⅝", and a 6″ x 9″ booklet envelopes. Each large size comes with a standard glue seal or a custom, convenient self adhesive. Large envelopes can be printed in 4-color or black or use our custom printing effects to really make a statement with embossing, foil stamping, custom papers and spot and pantone inks.
Get attention-grabbing options for announcements such as: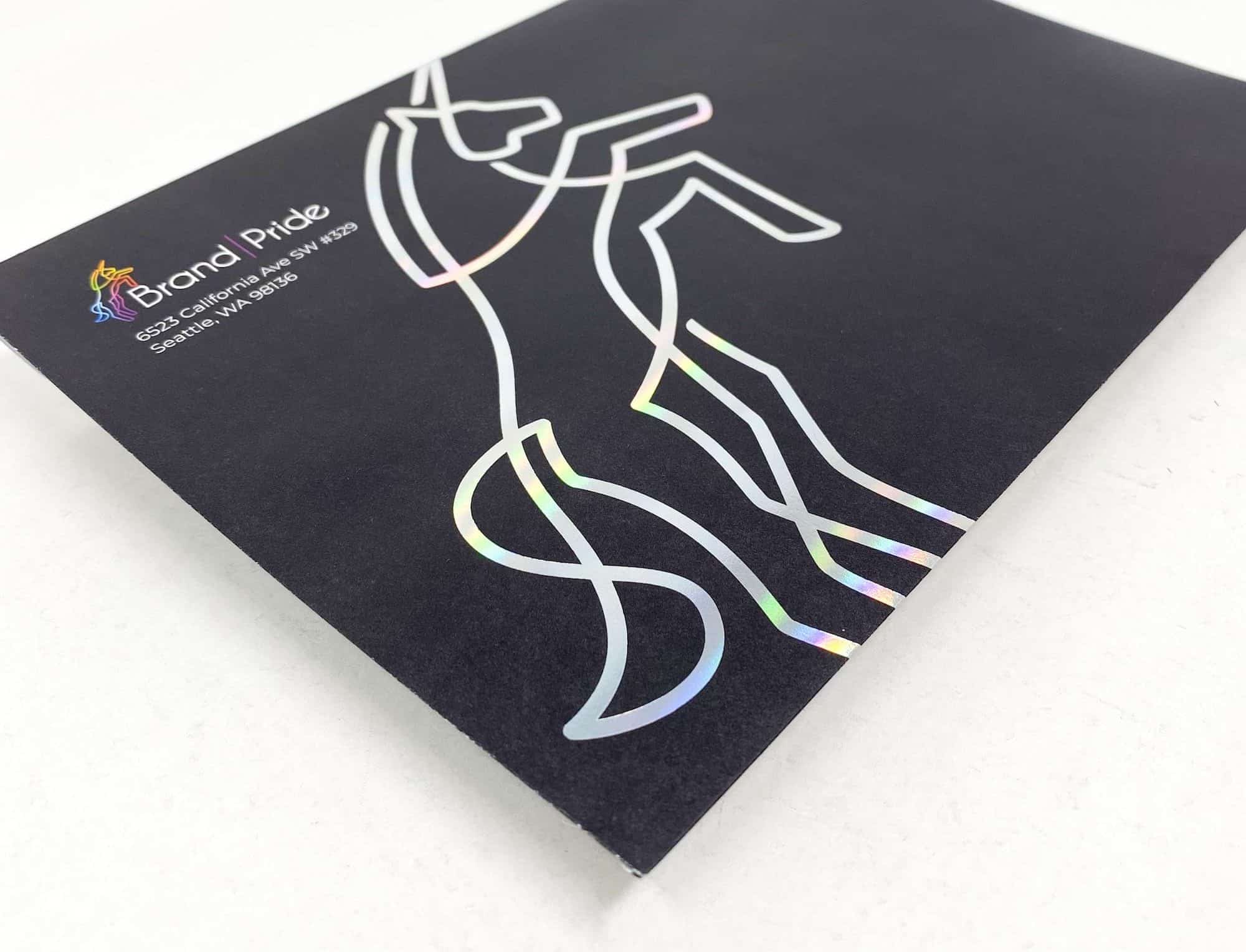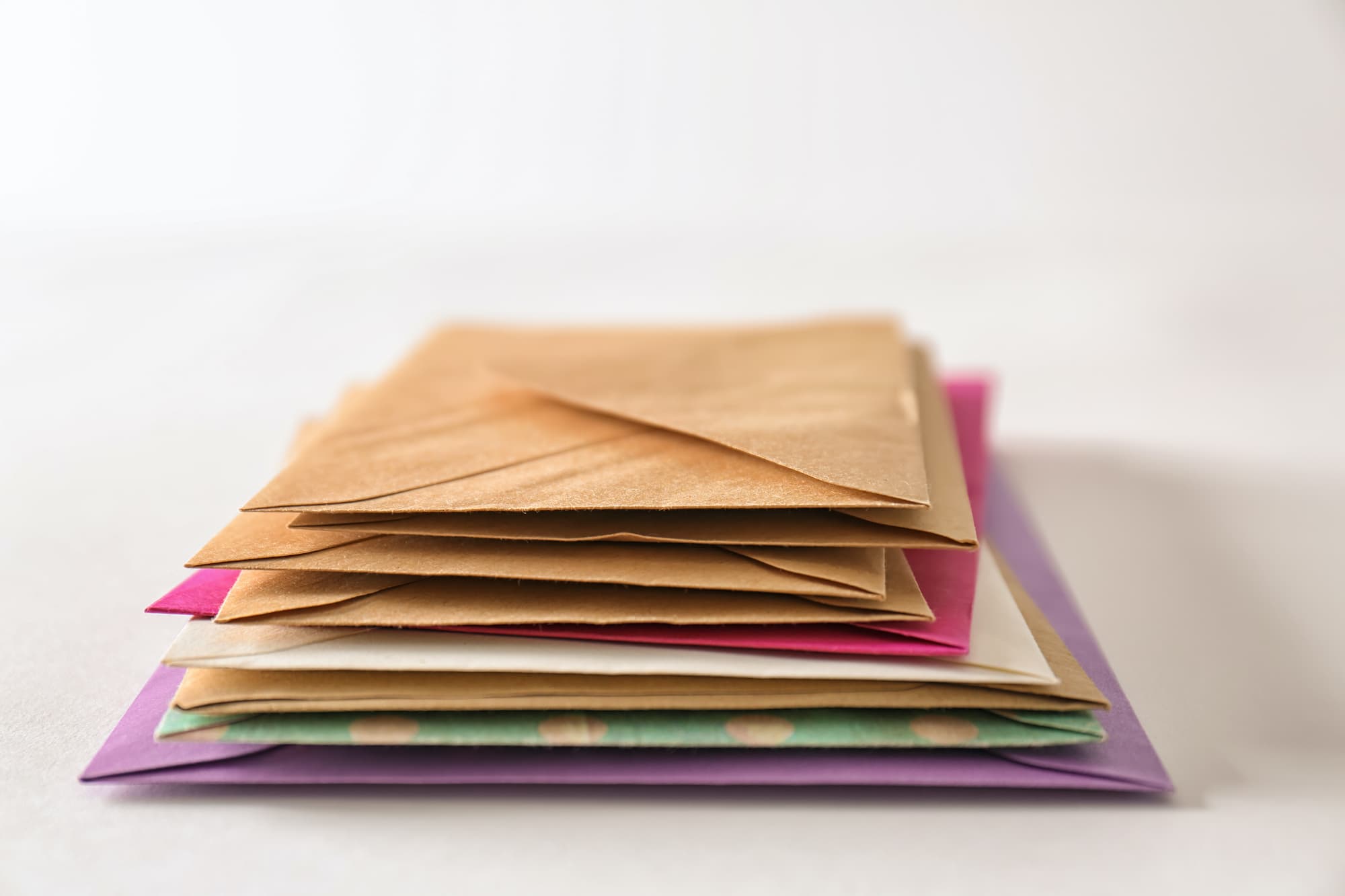 Booklet Envelope Design
When you want to make your 6 x 9 booklet or large envelope stand out as much as the contents inside, talk to one of our designers! They can make certain that your message is clear from the moment your materials first arrive at their destination. Printing for Less has a team of designers who can create any custom product just for you. You will work one-on-one with your designer to guarantee your vision is realized on paper. Our graphic designers are highly qualified and experienced (over 50 years combined!). They understand good design principles, and have extensive pre-press knowledge. But more importantly, they create designs that function the way you need them to – helping you grow your business! Custom design is very affordable – call 800-924-2041 now for a quote on your project!
More Booklet Envelope design resources:
Eye-catching Envelope Printing & Design
Envelope Printing Specifications
Letterhead and Envelope Design Tips
Booklet Envelope Marketing
When you have something large to ship, why not add a touch of flair to your business stationary by custom designing a 6 x 9 or 9 x 12 large envelope with Printing for Less? Whether you are sending a formal marketing proposal to a potential client, a letter of thanks to current clients, submitting a thesis or sending out your resume for a job, do it in style with custom packaging. Printing for Less's custom designed large envelopes add a touch of professionalism to your marketing materials. Large envelopes are also perfect for mailing odd-shaped brochures, booklets and catalogs, ones that the postal service would otherwise reject. Using professional business packaging to house these items solves that problem, while also creating a compact organized presentation of your information. Printing for Less will help you complete your corporate identity with superior quality and fully customizable large envelopes. You'll be astonished at our affordable prices and incredibly fast turnaround. We guarantee you'll be thrilled with the results! Place an order online or call us now at 800-924-2041 for project advice, a custom quote or free samples.

More large envelope resources:
Envelope Sizes and Uses