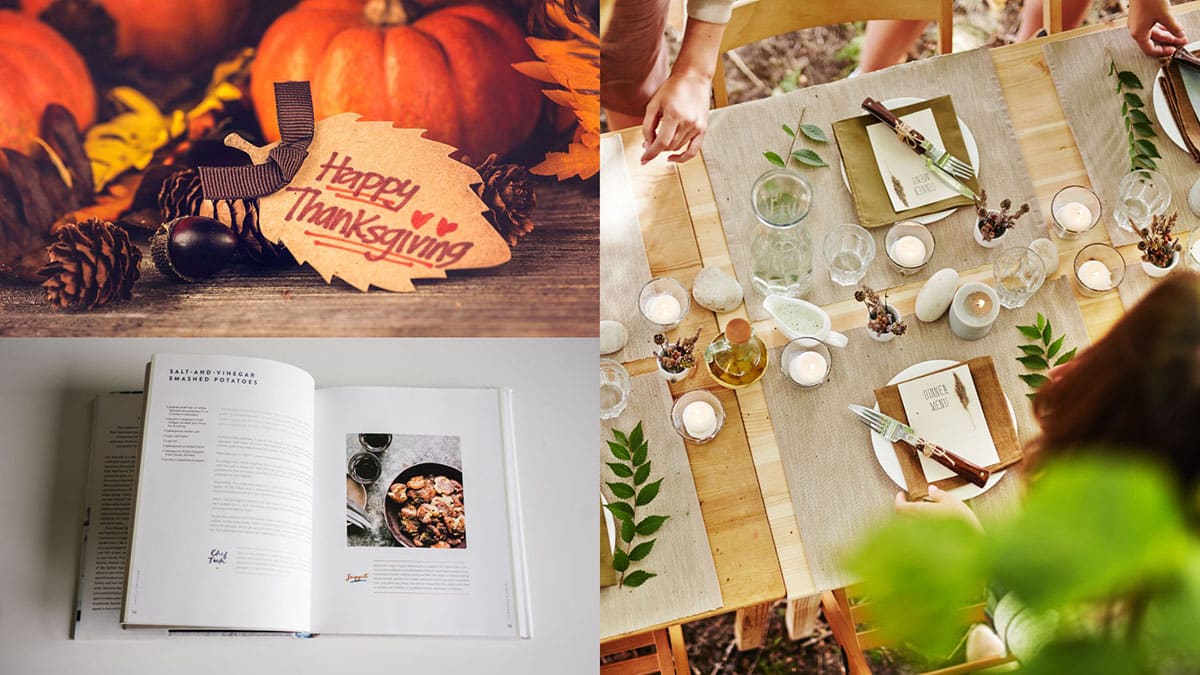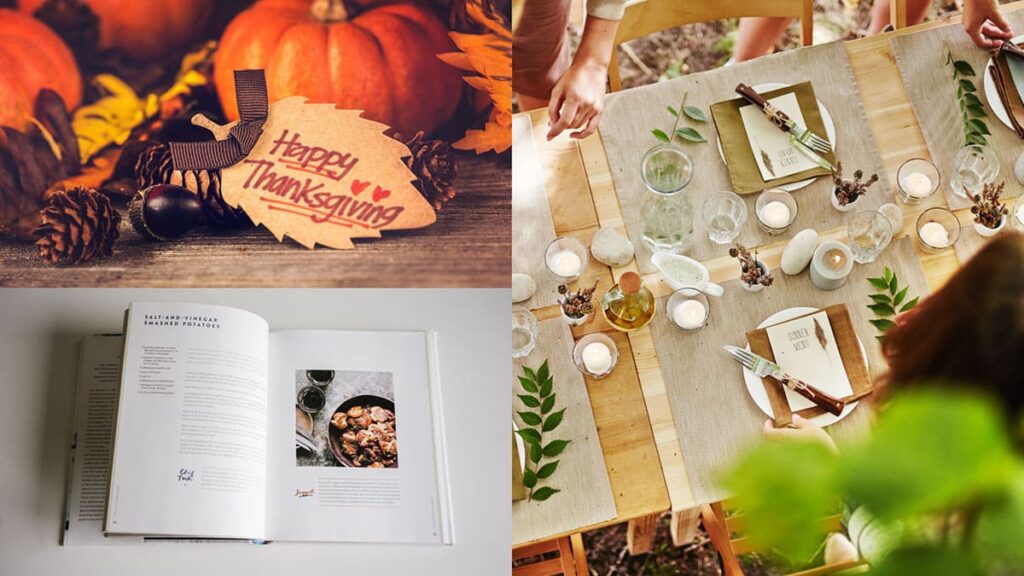 When it comes to Thanksgiving, the bigger the better, and the more the merrier. Twenty pound turkeys, cups brimming with spiced cider, tables overflowing with rich, seasonal food—indulgence is very much the theme. But why stop at food? Deck out your table this holiday and shower your guests with all the festivity they can handle with these festiveThanksgiving printables.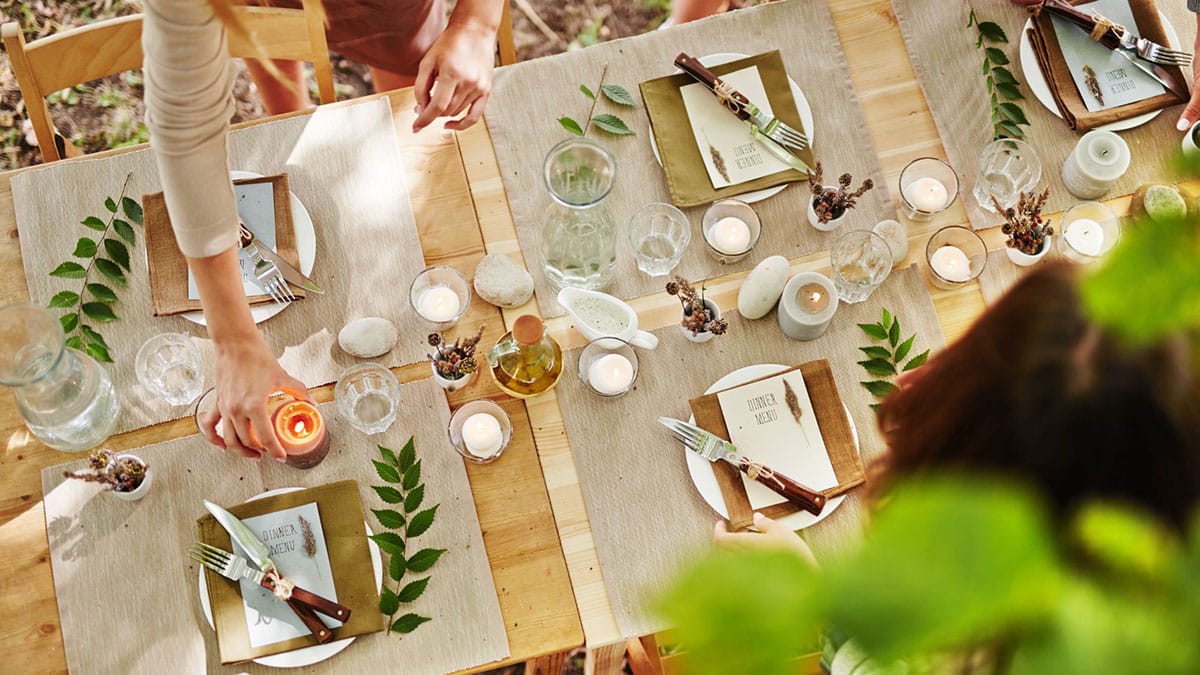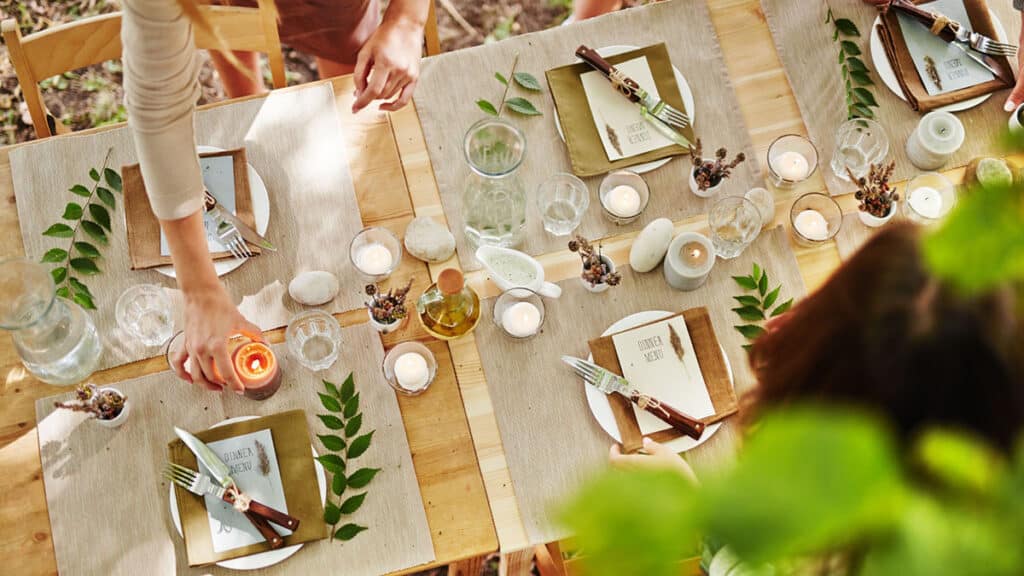 Set your table with personalized name cards
Adding personalized name cards to your Thanksgiving table is not only a great way to spruce up your decor, but it also relieves guests from having to awkwardly navigate who to sit next to when the time comes to take a seat. As a bonus, your guests will feel well taken care of when they see their name at their designated seat.
There are countless Thanksgiving place card ideas. You can go for something classic and formal, like calligraphy on printed cardstock, or something a bit more fun, like a die-cut place card in the shape of a leaf, or a name tag fitted onto a tiny pumpkin.
For extra Thanksgiving flair, top off each place card or place setting with seasonal greenery, like rosemary, pinecones, or cranberries for an added pop of color and smell. At the end of the night, you can even invite your guests to take their place card home as a souvenir.
What's better than leftovers? A recipe!
It's great to send guests home with leftovers, but why not give them something that will last, like a custom recipe booklet featuring your mouth-watering stuffing secret, your sweet and savory yams, or your grandmother's renowned pumpkin pie? It's a special Thanksgiving printable that will remind your guests of your party for years to come and allow them to recreate and share your trademark Thanksgiving dishes.
We offer booklet printing services that are perfect for bringing your personalized recipe book to life. In addition to the usual options—like booklet size, type of paper, and binding—we have several special printing effects that can take your Thanksgiving printable to the next level, such as spot UV. With this coating, you can add selective glossiness to your prints, creating a dynamic contrast on the page.
"Spot UV is really easy to work with! It's something that catches people's eye," explains Brooke Seidel, Quad Lead at Printing for Less. "For example, if you already have something designed, it's really simple to put fall leaves as a spot gloss in the back of the design."
Look ahead to the new year with custom calendars
When Thanksgiving rolls around at the end of November, it's a good reminder that a new year is right around the corner. In anticipation of new and exciting things on the horizon, printing a series of custom calendars can make the perfect gift for your dinner guests.
If you've got a knack for photography, pick your favorite photos from each month of the past year and use them for calendar pages. Think budding flowers for May, pumpkin patches for October, etc. Alternatively, fill the calendar with funny or sentimental photos of you and your Thanksgiving guests from over the years. It's a great way for everyone to keep their loved ones in mind all year long.
Calendars come in many shapes and sizes. For instance, you can choose a compact desktop calendar or a wall-hanging calendar with larger images. You can also pick from a variety of print finishes, including high-gloss UV or soft touch coatings, as well as embossed pages, foil stamping, or metallic inks.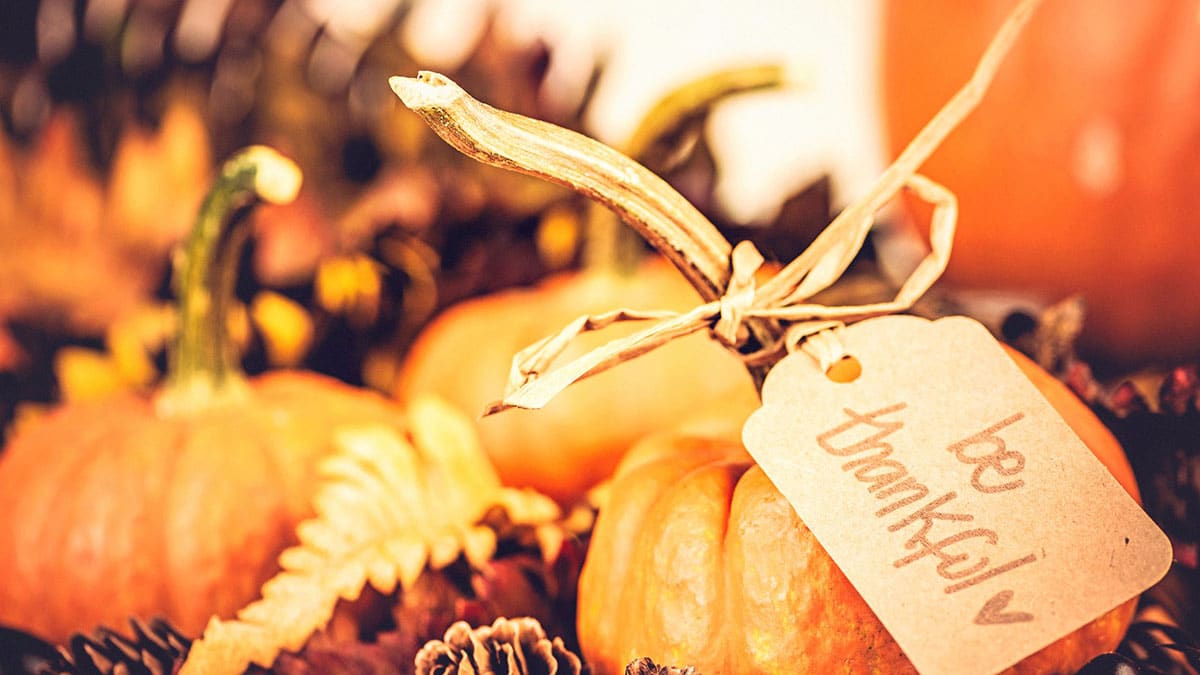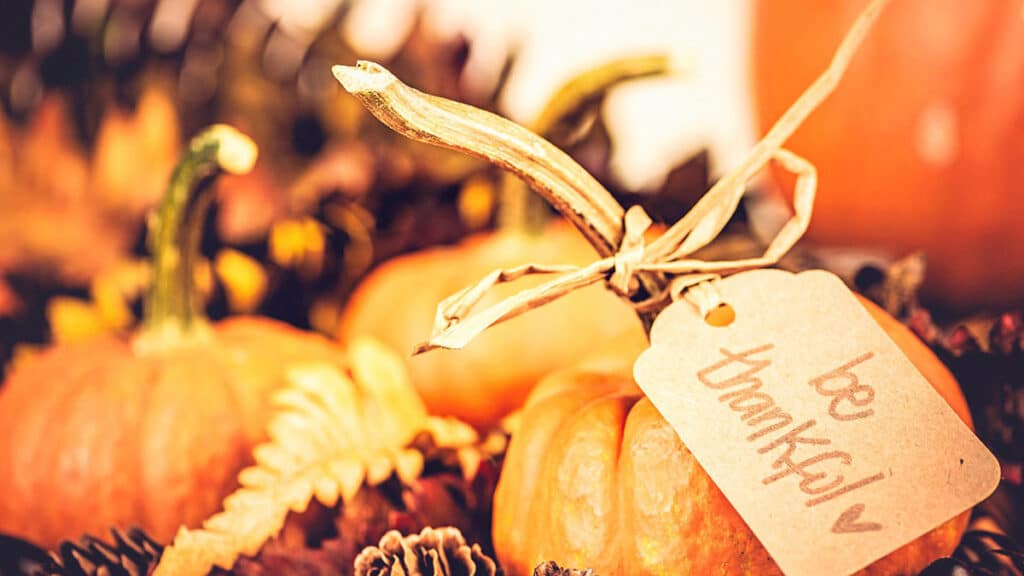 Bottle up fall flavors with custom hang tags
Surprise your Thanksgiving guests at the end of the evening with a little something sweet to take home. Make a batch of autumn-inspired cranberry cordial, fragrant rosemary syrup, or everyone's favorite pumpkin spice mix. From there, all you have to do is bottle it up, and attach a custom hang tag to the bottle, in the style of Alice in Wonderland's "Drink Me" potion.
Hang tags are a great way to not only indicate what's inside the bottle, but also to share kind words of thanks, a recipe, or an anecdote. Did you make the rosemary syrup from home-grown rosemary? Say so! Does it go well mixed into a particular cocktail? Share the recipe!
For a small gathering, you can opt to make your own tags, but for a bigger crowd why not print a batch of hang tags or bottle neckers? The tags will elevate your take-home gift and allow you to show off your personal brand and creativity.
Give thanks with a custom greeting card
In the spirit of giving thanks, send each of your guests a greeting card in the weeks following Thanksgiving to thank them for celebrating with you. You can always go buy a box of pre-printed thank you cards, but a custom card will show your family and friends how grateful you are to spend time with them and take your host rating from A to A+.
As with our other printing services, our greeting cards and postcards can be personalized in many ways, using die cuts, special inks, and coatings. "You could die cut fall leaves on a postcard, or you could use UV coating, or incorporate an interesting folding," says Ambre Zachmann, eCommerce Marketing Specialist. "I've also seen soft touch included in fall campaigns. It's adding a soft, almost velvety touch to a piece. Imagine soft fall leaves on a card."
"Greeting cards are a great option around Thanksgiving," adds Printing for Less Account Executive Kristi Eby. "We can even handle all the shipping of the cards or gifts." Indeed, at Printing for Less we not only can print your custom thank you cards, we can also take care of mailing them.
Happy Thanksgiving from the Printing for Less team!
Printable products—like place cards, booklets, calendars, bottle tags, and greeting cards—can up your hosting game and elevate any holiday. Give these ideas a try this Thanksgiving and see firsthand how impressed your guests are. If you need any help with Thanksgiving printable designs, don't hesitate to get in touch with our team of experts, we're here to help!