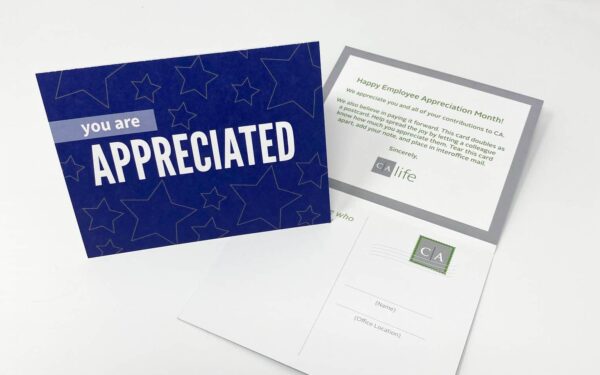 Note Card Printing
Show that your company cares! Create a personal connection with branded notecards.
Note Card Printing Features
Full color on outside
Full color, black or blank on inside
Fast 4 day production time (rush available)
Optional envelopes
Mailing services available
Standard Note Card Sizes
4.25″ x 5.5″ (folded)
5″ x 7″ (folded)
5.5″ x 8.5″ (folded)
Custom sizes available
Find your options – Product Templates
Paper Options
Thick, high-quality cover stocks:
120# Dull/Matte Cover 14pt
120# Gloss Cover 14pt
100# Uncoated Cover 14pt
160# Gloss Cover 18pt
160# Dull/Matte Cover 18pt
Recycled Papers Available
Find your options – Talk to a Printing Expert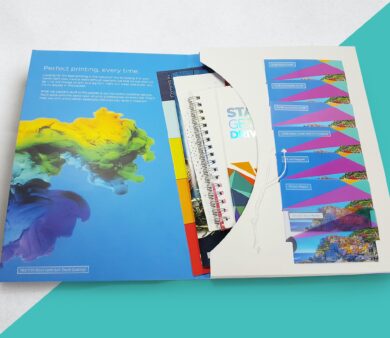 Free Samples
There is no substitute for seeing actual physical examples of what we can print.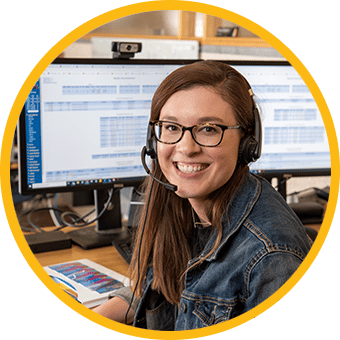 Want to Talk to a Real Person?
We've Got Those!
Want to talk about your project? Want to place an order? Want to know what the weather is like in Montana? (Spoiler: it's beautiful.)
Custom Note Card Printing Options
Get personal with custom note card printing from Printing for Less. Show how you and your company go the extra mile to keep communications cordial, thoughtful and personal. Die cutting, foil stamping, embossing, metallic inks and specialty or spot coatings can significantly enhance the beauty, impact and professionalism of your cards.
In today's highly-competitive business environment, distinctly unique marketing materials enable you to stand apart from your competitors and pique the interest of current and potential customers. Printing for Less pioneered online print ordering for everyday marketing materials, and today more than half of our work is "custom." Our knowledgeable Print Consultants will find the right solution for your custom printing project from a wide selection of products and options to create a look that is as unique as your business.
Get attention-grabbing options for note cards such as:
Note Card Design
Don't have a note card designed and ready to print? You've got options!
With our Printing for Less design team on your side to help you with options like embossing and foil stamping, you can gild your message with ease. Our high quality thick stock is more durable and nicer than the industry standard for that extra quality feel.
Printing for Less has a team of designers who can create any custom product just for you. You will work one-on-one with your designer to guarantee your vision is realized on paper.
Our graphic designers are highly qualified and experienced (over 50 years combined!). They understand good design principles, and have extensive pre-press knowledge. But more importantly, they create designs that function the way you need them to – helping you grow your business!
Custom design is very affordable –
call 800-924-2041 now
for a quote on your project!
Note Card Marketing
The evolution of email, instant messaging and social media make "snail mail" communications like letters and note cards seem outdated and inefficient. However, with the effort it takes, the reception and impact it has far surpasses anything achieved by digital channels. Who doesn't like getting a card in the mail?
While emails are glanced at and quickly deleted, note cards communicate at a higher level and really engage your customers and recipients.
Note cards fit nicely into a broader, personalized marketing and communications strategy. Someone who takes the time to sit down and write out a personal "thank you" or other message on a note card is communicating to their recipient that they genuinely care. Anyone can pound out an email in a matter of seconds, without much thought or effort. But it is exactly that thought and effort put in to a personalized note card that communicates how much sincere interest you have. Position your company as a "high-touch" business that offers greater value.
Note cards work wonders as sales follow-ups or to thank prospects for finally signing on the dotted line. Hand written invitations to corporate events or store sales can boost attendance. You could use note cards as announcements for personal news like new children, new couples or business purposes like new locations.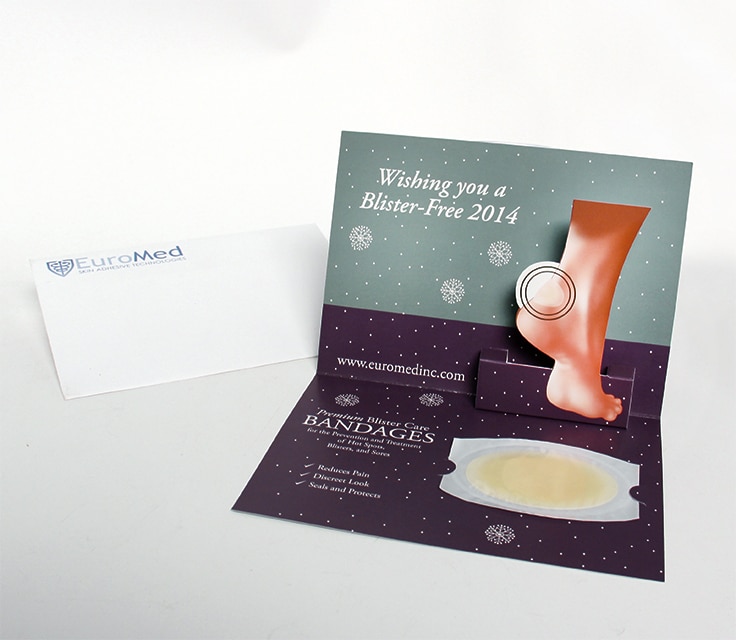 Popular Uses for Note Cards
We recommend having custom note cards on-hand and available whenever the occasion arises for personalized communication, such as:
Sales Call Follow-up
Product Launches or Sales
Birth / Wedding Announcements
Thank You Note
Company Holiday Cards
Event Invitations
Baby Shower Note Cards
In Memoriam Cards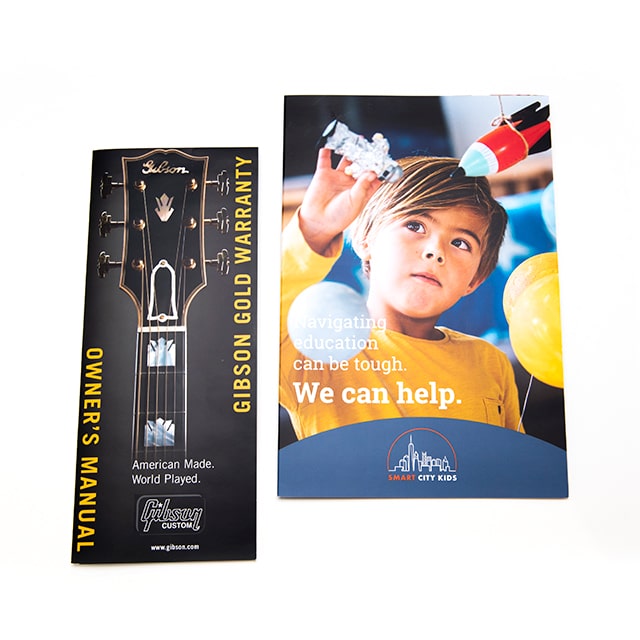 Note Card Sizes Specifications
Our standard note card size is a 4.25″ x 5.5″ folded card. The graphic design used can be either horizontal or vertical. This is slightly smaller than our standard greeting card which measures 5″ x 7″ (folded) and therefore reduces the note card cost. And unlike a greeting card, notecards generally have a blank inside – allowing you to personalize it with whatever message you need. A best-practice for the outside of a business notecard is to match your company's letterhead and business card look & feel. This should be generic enough to allow you to use your notecards for a variety of reasons or occasions.
As mentioned above, notecards are typically printed 4/0 (4-color outside over blank inside), but can easily be printed 4/1 or 4/4 if you would like to print any standard messages or logos, etc. on the inside of your cards.
Best Note Card Paper Stock
Since the purpose of a notecard is to write a personal message, make sure you print your note cards on writing-friendly paper. We recommend 100# Uncoated Cover paper. This bright, white smooth #1 grade cover stock is 14pt in thickness and matches the 70# text-weight stock that we use for letterhead and envelopes.
Other paper options that work well for note card printing include our 120# Gloss Cover and our 120# Dull/Matte Cover. Our dull/matte cover is a thick 14pt cover stock with a smooth, non-shiny coating that works well for photogrphic images. It is well suited for detailed, crisp printing without sacrificing the ability to easily write on the paper.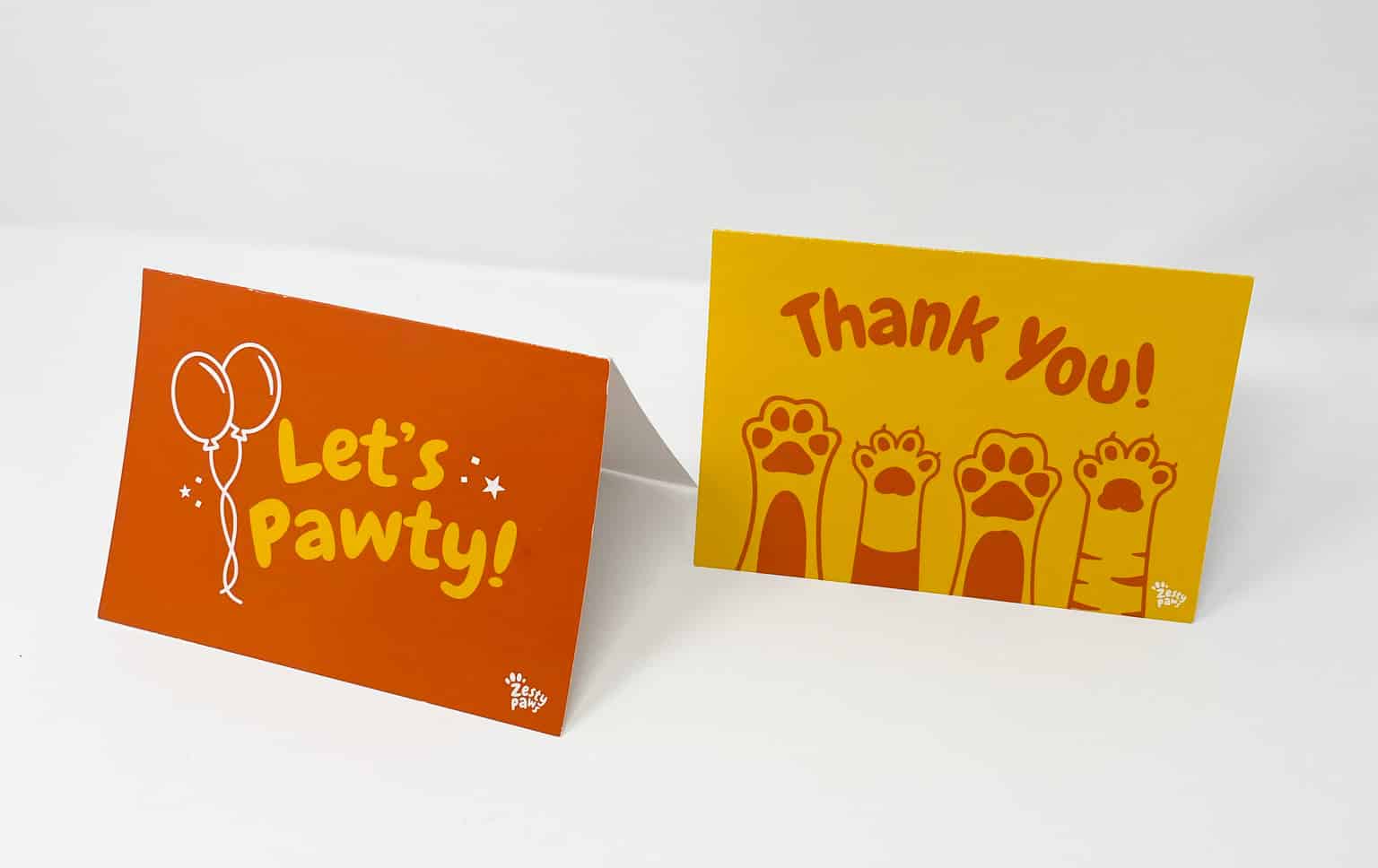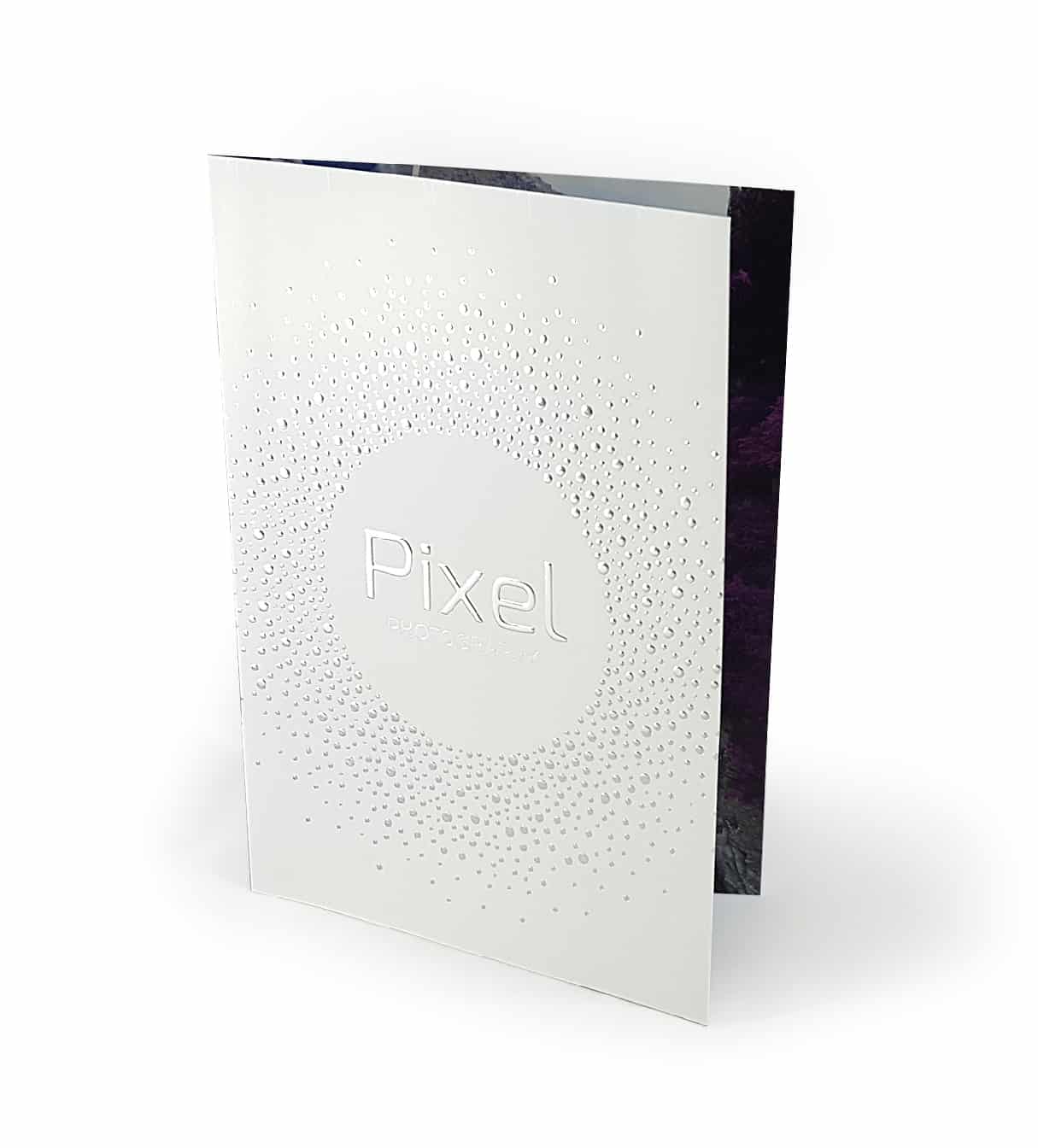 Design Tips for Custom Note Cards
Coming up with a design for your custom notecards should be fairly easy. Start with your business card and/or stationery look & feel and modify it to the notecard format, or get creative and use attractive images and graphic designs to catch peoples attention. Monogrammed and photographic note cards are also popular. You can use either a vertical or horizontal layout for different design styles and uses.
Note Card Templates
We have some handy design and layout templates for that you can download with Illustrator, EPS and PDF file formats, and include the bleed and cut lines for your reference. Just be sure you design your notecard all the way out to the edges of the template file, but any critical note card design element needs to fall inside the cut lines (indicated on the templates).
Note Card Printing Online
Notecard printing is surprisingly inexpensive (the printing cost is as low as 38¢ each – which includes blank envelopes and shipping for 500 cards). To get an easy price, try our InstaPrice® tool located on our Notecard Ordering page. We would also be happy to consult with you by phone on your notecard needs – just call 800-924-2041 now.
Note Card Mailing Services
If you're tired of spending your time messing with address labels, licking stamps or hauling heavy boxes to the Post Office, Printing for Less has a solution for you! With our state-of-the-art mailing software and addressing equipment, we not only save you time and eliminate the hassle, we can get your mailing directly to your customers faster and for less money.
If your mailing project needs inserting, collating or wafer sealing, please call us at 800-924-2041. Our Mailing Services Team will work with you to ensure your project is a success!
Want to grow your customer base? Printing for Less can help you identify your target market and find a targeted mailing list that will work for your business.
Call us at 800-924-2041 for list information and costs.