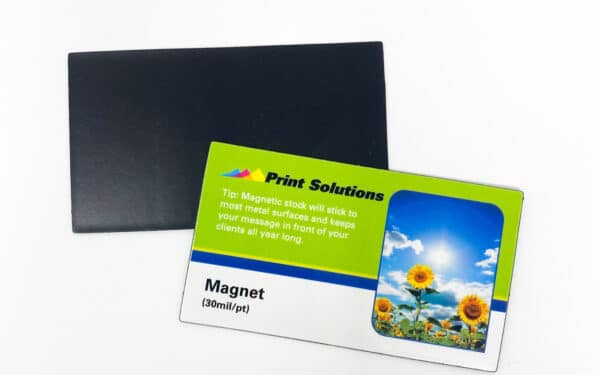 Magnet Printing
Include the information you need your prospects and customers to remember and easily access on a customizable magnet!
Magnet Printing Features
500 per box
Full color on the front
5-day production (rush available)
Custom sizes available
Paper Options
Standard 30 mil Magnet Stock
20 mil Magnet Stock on request
Find your options – Product Templates
Custom Magnet Printing Options
While your printed magnet from Printing for Less is hanging around, make it special and memorable. Special effects like rounded corners as well as different sizes and custom shapes are available. Make your message stick with our custom business magnet printing options.
Find your options – Talk to a Printing Expert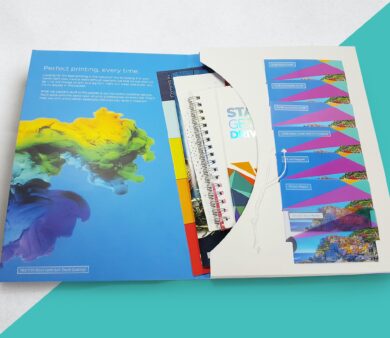 Free Samples
Why settle for two dimensions when you can level up to three? Hand someone a folded business card to really make a good first impression.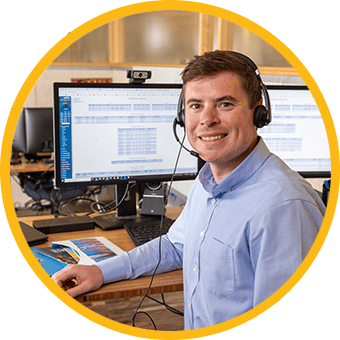 Want to Talk to a Real Person?
We've Got Those!
Want to talk about your project? Want to place an order? Want to know what the weather is like in Montana? (Spoiler: it's beautiful.)
Magnet Design
Don't have a magnet designed and ready to print? You've got options!
Let our design team help you make sure you business magnet attracts attention! Magnets offer unique opportunities for design that or professional team is ready to help you take advantage of today.
Printing for Less has a team of designers who can create any custom product just for you. You will work one-on-one with your designer to guarantee your vision is realized on paper.
Our graphic designers are highly qualified and experienced (over 50 years combined!). They understand good design principles, and have extensive pre-press knowledge. But more importantly, they create designs that function the way you need them to – helping you grow your business!
Custom design is very affordable – call 800-924-2041 now for a quote on your project!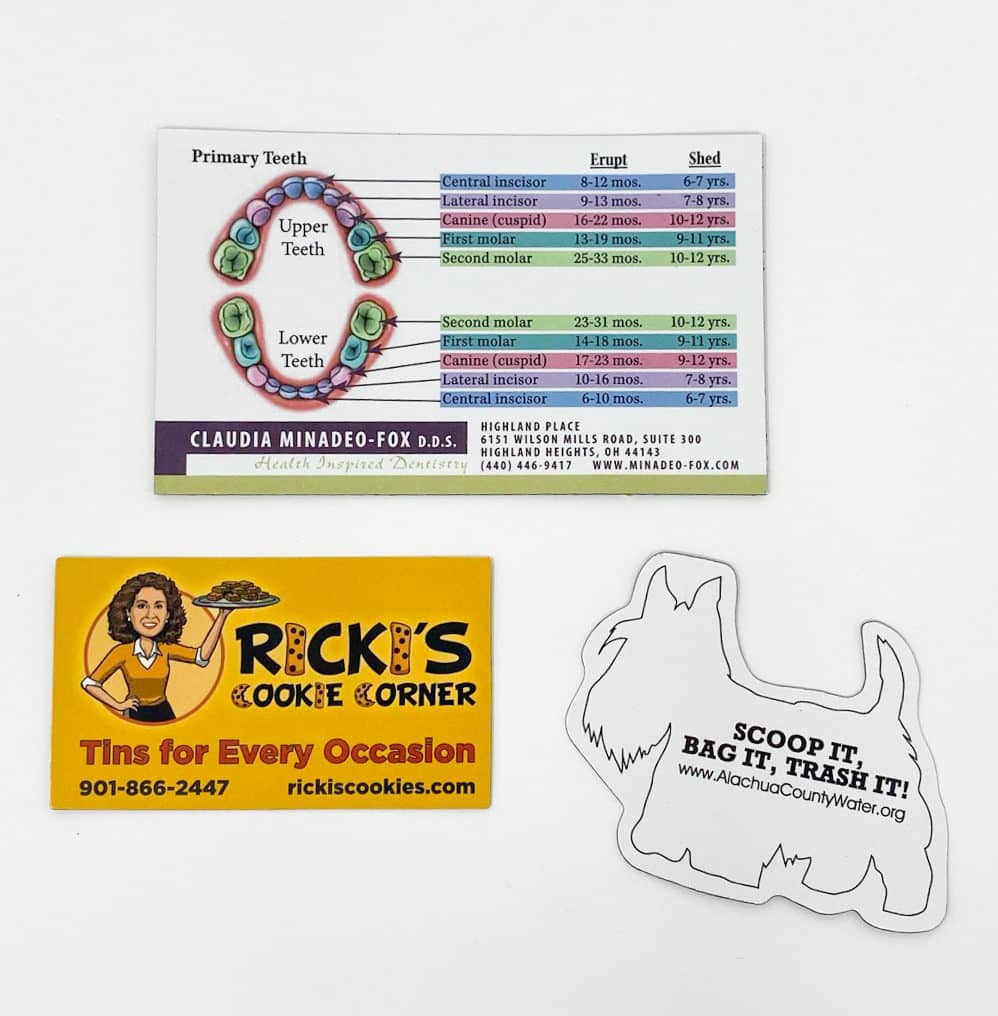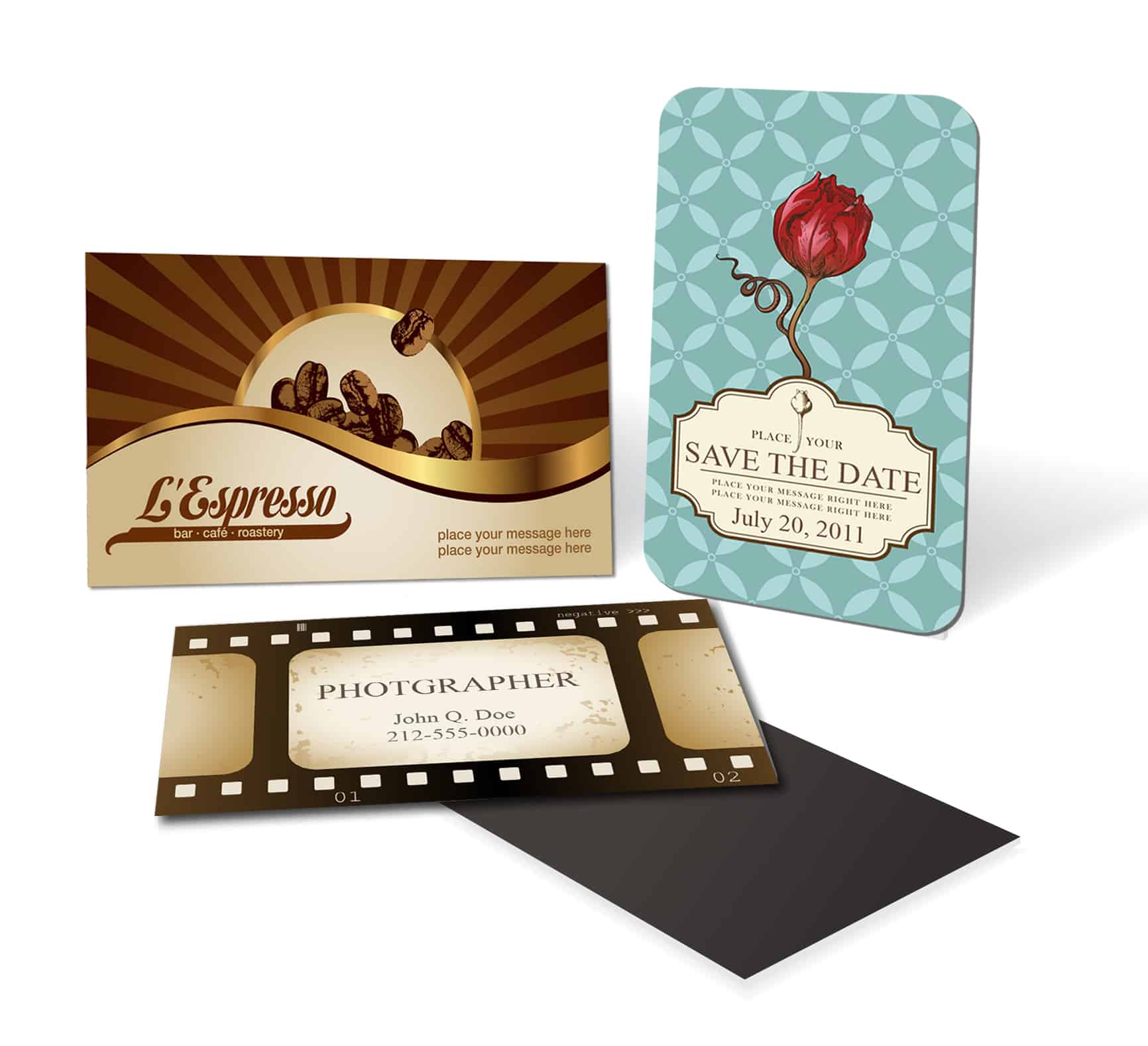 Magnet Marketing
Possessing all the power of a traditional business card, printed magnets from Printing for Less increase your company's range on a fun and versatile medium. Magnets can stick anywhere from refrigerators to dry-erase boards to filing cabinets. Surround your customers with your brand using fridge magnets and photo magnets!
Include pertinent information that you want prospects to remember and access easily – phone number, URL, address and/or hours of operation or save the date. Add compelling images. Go beyond the traditional calendar magnet and add a relevant, funny joke – something that will catch your prospect's attention. Include a QR code. Have fun!
The staff behind every Printing for Less order guarantees a high quality product, a quick turnaround and competitive pricing. Call us at 800-924-2041 to find out how printed magnets produced by Printing for Less can enhance your brand or place an order online now.