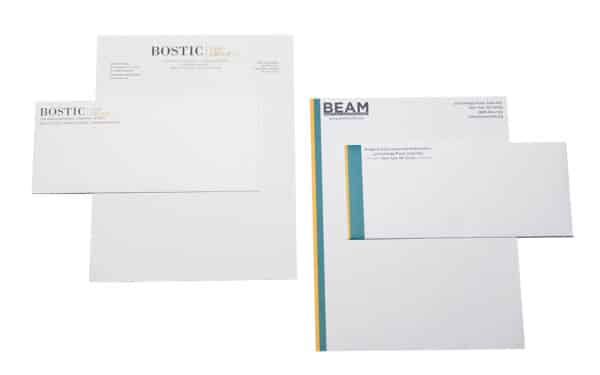 Letterhead and Envelope Printing
Specialty printing is what we do best.
Dedicated experts deliver a great experience.
We pick up the phone. We're real people.
Letterhead and Envelope Printing Features
Ultra smooth stock shows off 4-color design beautifully
Guaranteed laser safe
Full color printed on one side
Only 250 minimum quantity
4 day production time (rush available)
Blank second sheets available at $10 per 250
Letterhead or Envelopes available separately
Paper Stock
70# uncoated text
Custom & Premium papers available
Find your options – Product Templates
Find your options – Talk to a Printing Expert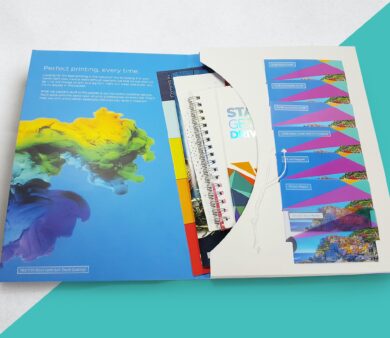 Free Samples
There is no substitute for seeing actual physical examples of what we can print.
Just let us know what type of products you would like to see.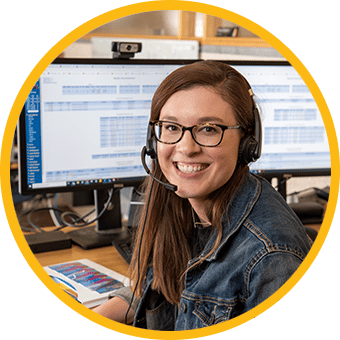 Want to Talk to a Real Person?
We've Got Those!
Want to talk about your project? Want to place an order? Want to know what the weather is like in Montana? (Spoiler: it's beautiful.)
Custom Letterhead and Envelope Printing Options
Ready to make a real impression every time you send a letter? Printing for Less can help you accomplish this in a number of unique ways: utilizing a heavier stock, embossing, metallic ink, multi-colored stock, borders, larger sizes, interesting flaps, colored flaps, rounded corners, die cuts and more. The options are bound only by your imagination!
In today's highly-competitive business environment, distinctly unique marketing materials enable you to stand apart from your competitors and pique the interest of current and potential customers. Printing for Less pioneered online print ordering for everyday marketing materials, and today more than half of our work is "custom." Our knowledgeable Print Consultants will find the right solution for your custom printing project from a wide selection of products and options to create a look that is as unique as your business.
Get attention-grabbing options for stationery such as: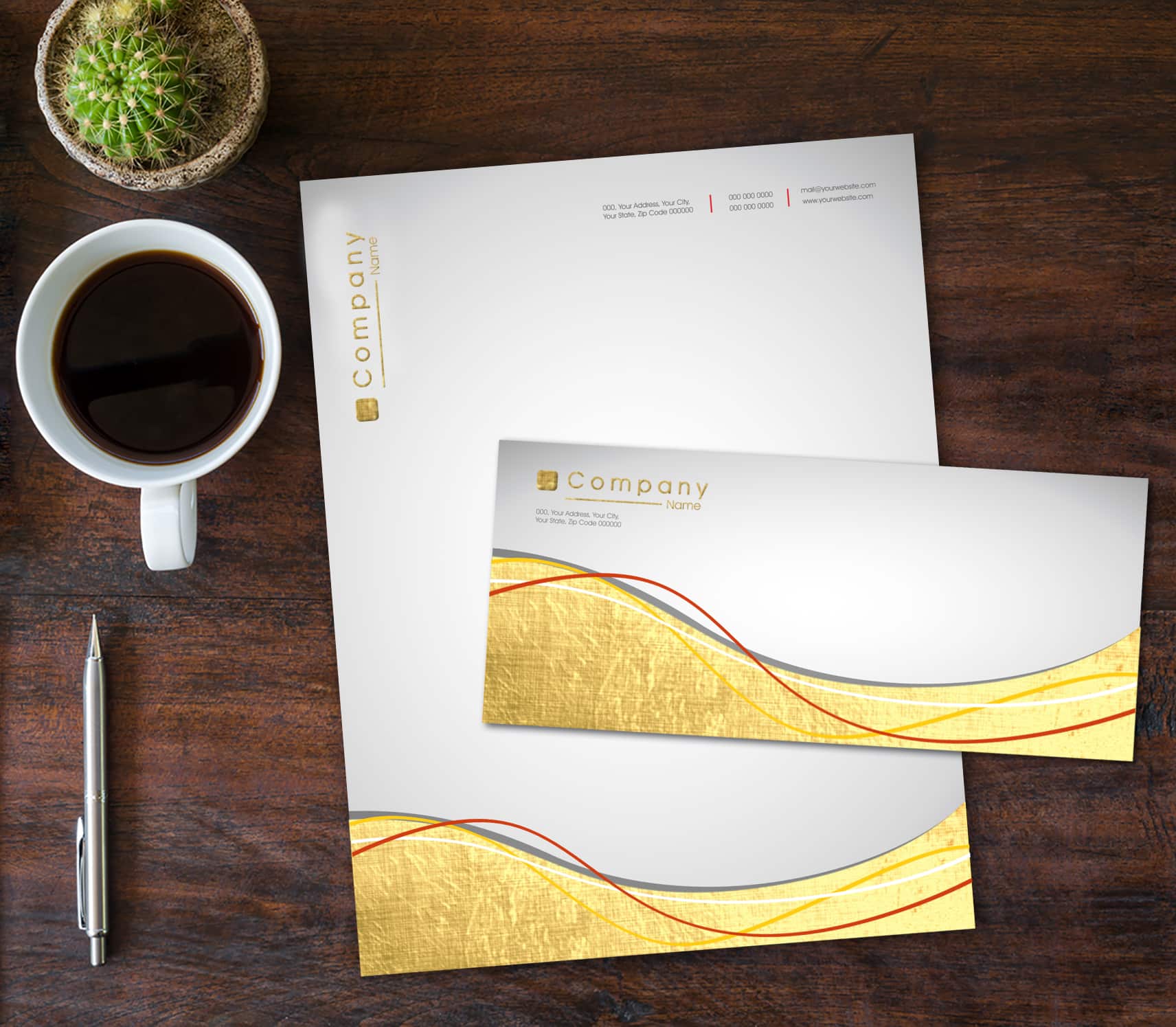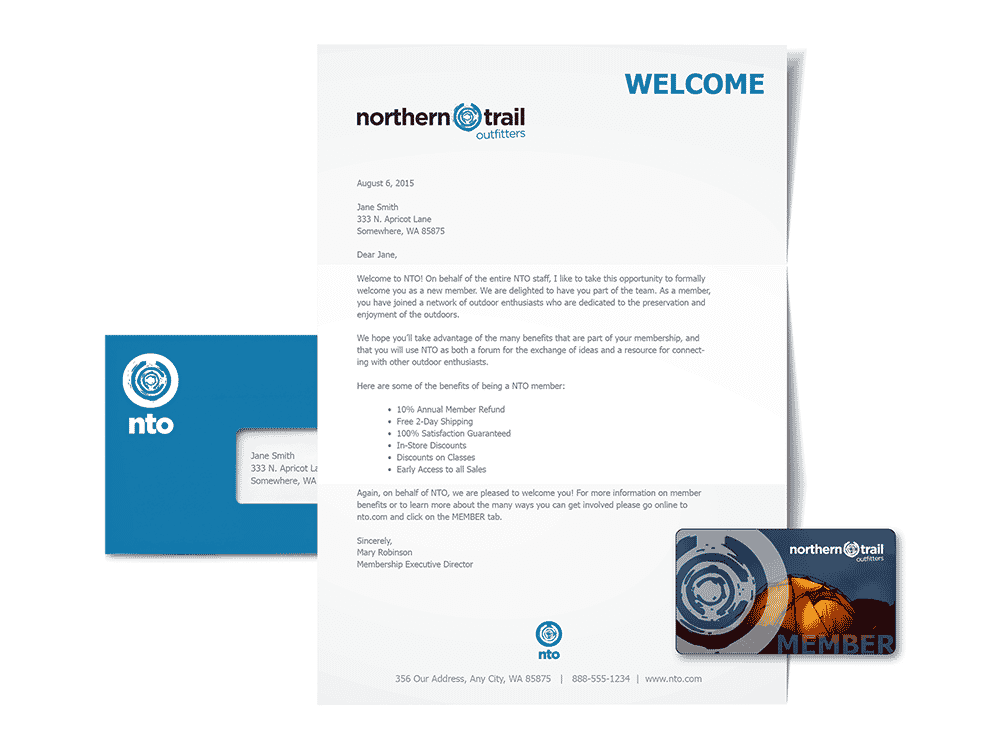 Letterhead and Envelope Design
Don't have a letterhead designed and ready to print? You've got options!
Need help getting your letterhead and envelope design together and ready to print? Our designers can build a custom look and give your stationery a unified and unique look and feel.
Printing for Less has a team of designers who can create any custom product just for you. You will work one-on-one with your designer to guarantee your vision is realized on paper.
Our graphic designers are highly qualified and experienced (over 50 years combined!). They understand good design principles, and have extensive pre-press knowledge. But more importantly, they create designs that function the way you need them to – helping you grow your business!
Custom design is very affordable –
call 800-924-2041 now
for a quote on your project!
Letterhead and Envelope Marketing
As the old saying goes, you never get a second chance to make a first impression. Thus, the quality, thought and attention to detail that you've put into building your brand should be reflected in every detail of your company, including your letterhead and envelopes.
Your company's communications – sales letters, press releases, announcements, presentations, agendas, invoices – will have more of an impact with stationary that makes a statement. The kind of stationary that makes clients, customers and prospects think you're the biggest and best name in town.
Our featured 70# uncoated text stock is ultra smooth and will show off your letterhead designs beautifully. All stationery is guaranteed laser-safe and can be ordered in matching quantities or separately. We're here to work for you, so you can concentrate on your business!
To learn more about Printing for Less's eye grabbing letterhead and envelopes that will make an impact in your business, give us a call at 800-924-2041 and speak with our Marketing Advisors.