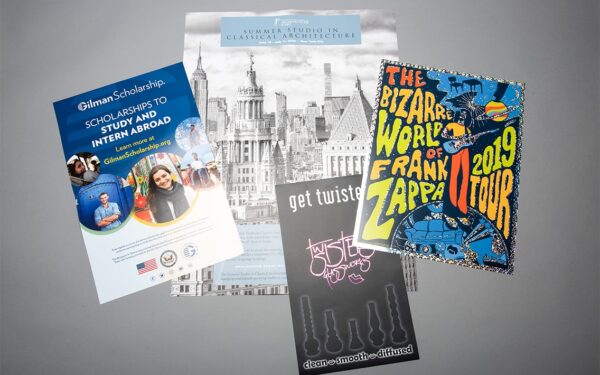 Large Poster Printing
A large poster is basically your own personal billboard. Use one to make a statement wherever you see fit.
Large Poster Printing Features
Vibrant, rich color, 1 side
High resolution, photographic quality images
Mounted on foam core
5 day production time (rush available)
Order quantities as low as 1!
Standard Poster Sizes
22″ x 30″, 4 color one side
28″ x 38″, 4 color one side
Other Sizes
Find your options – Product Templates
Find your options – Talk to a Printing Expert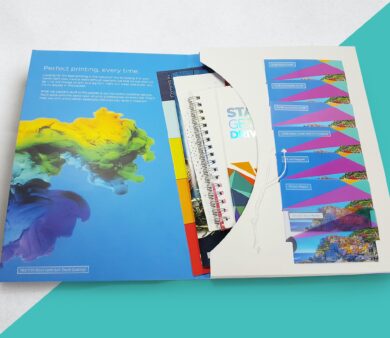 Free Samples
There is no substitute for seeing actual physical examples of what we can print.
Just let us know what type of products you would like to see.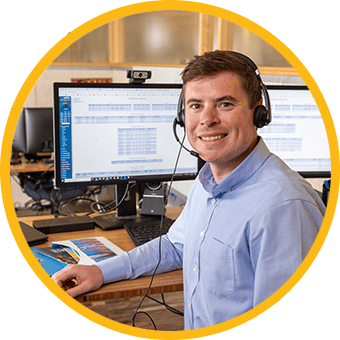 Want to Talk to a Real Person?
We've Got Those!
Want to talk about your project? Want to place an order? Want to know what the weather is like in Montana? (Spoiler: it's beautiful.)
Custom Large Poster Printing Options
There are times when a small sign just won't do. When you need to make a big impression, a large poster is the perfect medium. Printing for Less has large format posters in two standard sizes – 22″ x 30″ or 28″ x 38″ but when you really want to impression – go big. With our custom large options you can go up to 58 inches wide by as long as 48 feet long! And you can order just one or as many as you need.
In today's highly-competitive business environment, distinctly unique marketing materials enable you to stand apart from your competitors and pique the interest of current and potential customers. Printing for Less pioneered online print ordering for everyday marketing materials, and today more than half of our work is "custom." Our knowledgeable Print Consultants will find the right solution for your custom printing project from a wide selection of products and options to create a look that is as unique as your business.
Get attention-grabbing options for posters such as: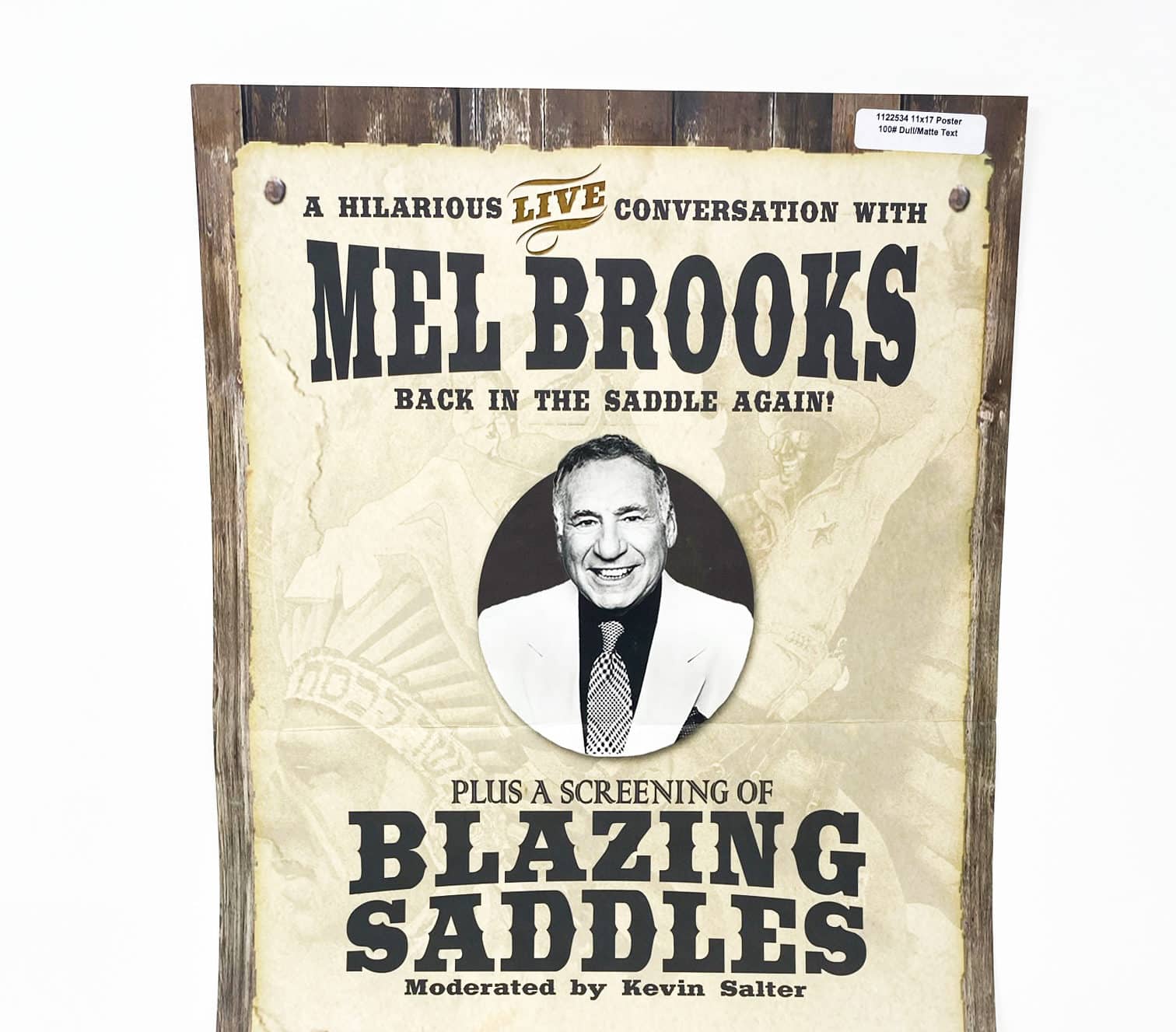 Large Poster Design
Don't have an poster designed and ready to print? You've got options!
There are lots of great creative possibilities for posters. Printing for Less's team of designers will help get your project designed and completed. You will work one-on-one with your designer to ensure that your ideas are realized on paper.
Need help getting your Large Poster design together and ready to print? We're here for you! We'll take your materials and ideas and create a poster that will grab attention and get your message across.
Printing for Less has a team of designers who can create any custom product just for you. You will work one-on-one with your designer to guarantee your vision is realized on paper.
Our graphic designers are highly qualified and experienced (over 50 years combined!). They understand good design principles, and have extensive pre-press knowledge. But more importantly, they create designs that function the way you need them to – helping you grow your business!
Custom design is very affordable – call 800-924-2041 now for a quote on your project!
Large Poster Marketing
Go big and bold with your message on our high-quality custom banners and posters in almost any size you need. These banners are great for trade shows, sporting events, store fronts, grand openings, point-of-purchase displays, school events and more. For outdoor or long term use, choose our durable, weatherproof vinyl which stands up to rain and sun. For indoor use we offer high gloss, photo-quality paper posters and banners which capture your images at high resolution in brilliant color.
Print up signage for your next company picnic or trade show. Announce your new opening or upcoming event to the world with a weather-resistant poster. You could even use these mega posters to sell premium advertising space at your next event.
To find out how Printing for Less can create large posters that really standout and make an impact, give us a call 800-924-2041 and speak with our Marketing Advisors for a custom quote and/or free sample.