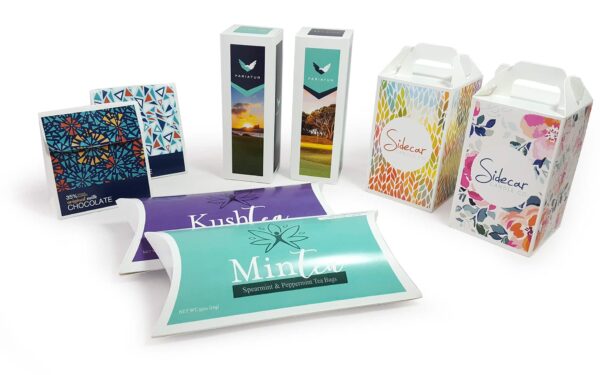 Packaging Printing
Create the perfect packaging for your product with our endless design, shape, and print options.
From hang tags to boxes, we make packaging easy.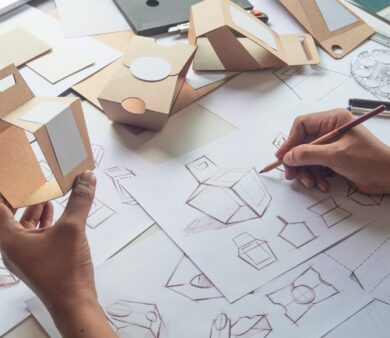 Concept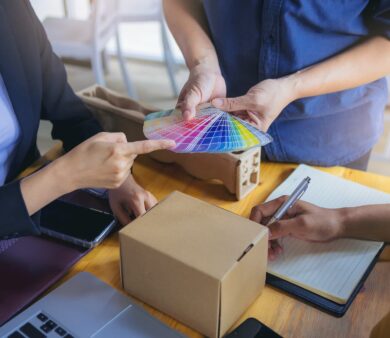 Design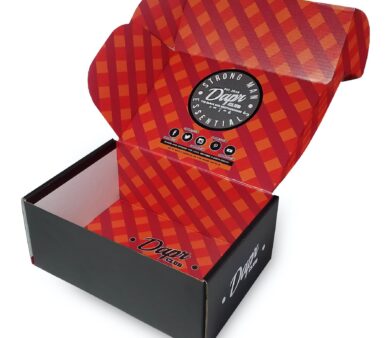 Execution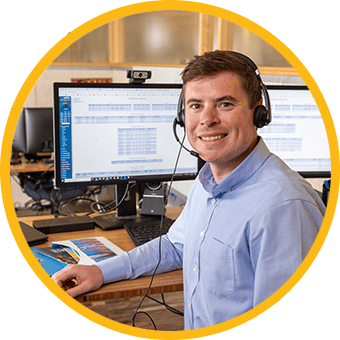 Want to Talk to a Real Person?
We've Got Those!
Want to talk about your project? Want to place an order? Want to know what the weather is like in Montana? (Spoiler: it's beautiful.)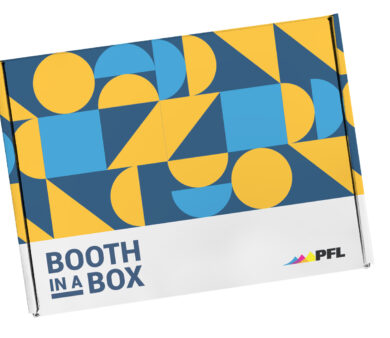 Signature Boxes
Printing for Less Signature boxes are quick, polished and can be fulfilled in smaller quantities. Add a vibrant, full color print both inside and out to make your box stand out and express your brand.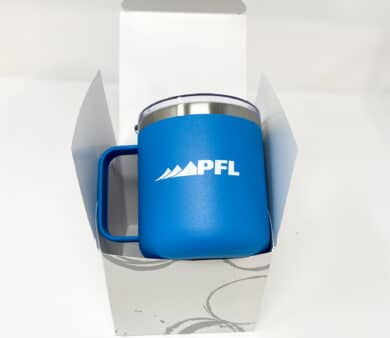 Promotional Boxes
Looking for simple, customized boxes for product samples, tradeshow handouts or leave-behinds? Printing for Less's promotional packaging is built to be tailored to your exact needs with a variety of customizable add-ons.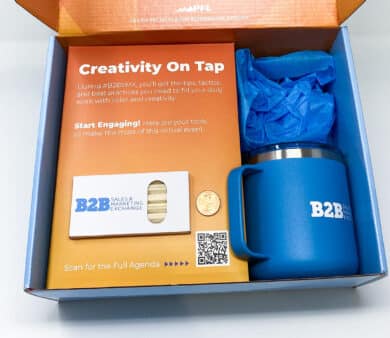 Custom Packaging Inserts
Do you want to take your packaging to the next level? Add in a custom cut tray to hold all items securely in place while also providing a clean, professional layout and unboxing experience.
Custom Packaging Boxes – Printing and Design

From die creation to prototyping and design, we've got you covered.
Style – Printing for Less specializes in bringing your custom box to life. We have a library of hundreds of fully customizable box templates.
Size – From small to large, we can accommodate almost any size box.
Paper – We have a variety of paper types, thicknesses, and finishes available. Our packaging experts will help you make the right choice for your box.
Special Effects – Embossing, die cutting and foil stamping available on most boxes.
Prototyping – 3D proofing and fully functioning prototypes available. You can even send us your products so we can design your box to the exact size.
Fulfillment – Assembly, inventory control, kitting labor and logistics for you or your customer.
Quantities –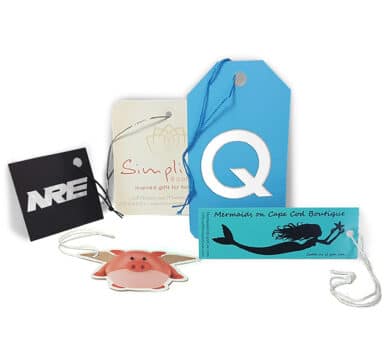 Hang Tags
Create custom tags that best represent your brand. Use unique shapes, folds, foil stamps, and more in addition to your choice of colored cotton or elastic string.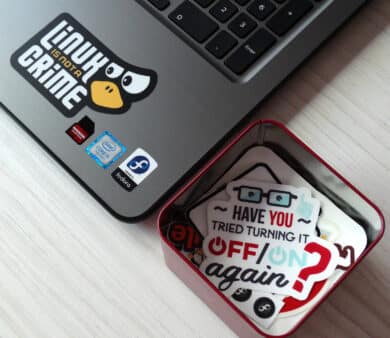 Stickers & Labels
Labels, stickers, or window decals are a great way to make your brand stick. Printing for Less will always help make sure you have the right type of sticker for any application!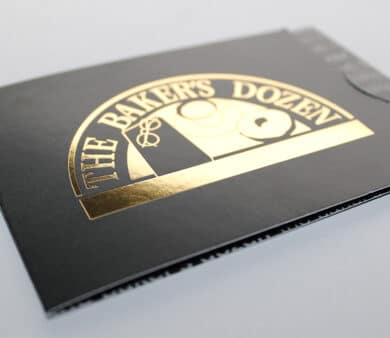 Gift Card Sleeves
Custom gift cards are best complimented with a custom sleeve to allow for additional branding and personalization. A great way to make your company pop in the marketplace!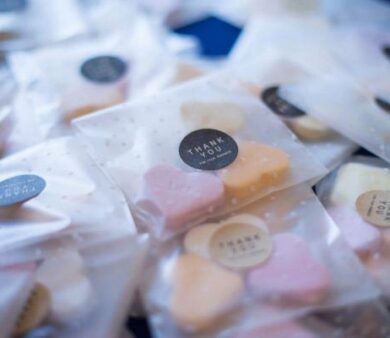 Candy Wrappers
Choose from a variety of paper options and premium finishing attributes. Wrappers are shipped flat with an easy-to-peel adhesive to allow for stress free assembly on your candy for both branding and gifting alike.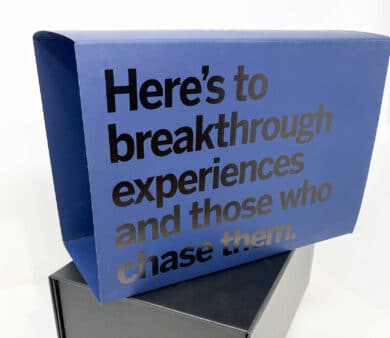 Belly Bands
Belly bands are an attractive way to bundle your products or printed material. They provide practical functionality while giving you prime space to display your brand and convey your message.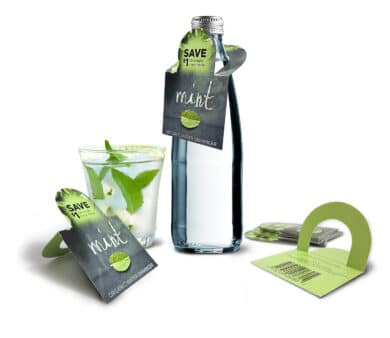 Bottle Neckers
Utilizing bottle neckers to decorate your bottle with information or a promotion will help your brand stand out from the competition. There are a variety of styles available to best fit your bottle.
Tips for Creating Great Packaging
There's a science behind great packaging and factors like design, materials, construction, and functionality all work together in a precise formula. Now ask yourself, does your formula equate to a lasting impression? Use these guidelines to create the best packaging for your product.
The Personality Test
A good design reflects the personality and characteristics of your brand, with the potential to be in existence for a long time.
Serve and Protect
There's no point in creating a beautiful package if it can't protect your product. Box construction, specialized materials, and wear testing are part of a good R&D strategy. The weight, dimensions, and physical make up of your product all dictate the appropriate architecture of the package.
Don't Be a Square
The shape of the box should first and foremost address protection, but additionally shapes and unique angles can stand out in a crowd. We aren't saying create a mini replica of the Eiffel Tower, but subtle design differences from the standard box can immediately stand out from a sea of squares.
Shiny Objects
Color and design features play a huge part in attracting interest. A high-gloss finish or specific vibrant Pantone spot color can add that extra splash of appeal. While an embossed or foil-stamped logo tempts the sense of touch.
Childproof Locks
Functionality is incredibly important. If you've ever wrestled with one of those plastic vacuum sealed packages with no viable entry without a hacksaw, then you're aware of this fact already. Aside from protection, it should be intuitive without excessive wasted space or material and the customer shouldn't break a sweat trying to open it.
The Sky is Falling
Plan for the elements and don't feel like you're overthinking this. If your packaging could potentially sit out in the rain or snow then think through materials that will keep your product dry and happy. If you think there's possibility for prolonged exposure to direct sunlight, consider a UV coating.
K-I-S-S It
Keep it simple… (we're not calling you stupid). Text and images should add to the overall appeal, without giving the reader eye strain. Simple and hard hitting text will convey your brand, products or contents in those critical six seconds. Other things to think about are contact information, product size or dimensions, social marketing tags, and green practices that went into the product and or package.
By no means is this an all-encompassing tutorial, but it will start to get you thinking about the right way to approach product packaging. PrintingForLess.com has dedicated experts ready to help bring your idea to life. Call 800-924-2041 now to discuss your project.