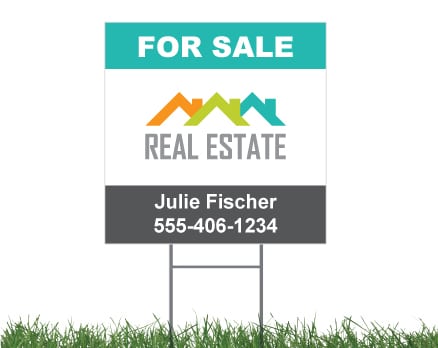 Yard Sign Printing
Take your news to the great outdoors with creative yard signs.
Yard Sign Printing Features
Full Bleed 4 color process printing
UV Inks for Impressive Durability
Single or Double Sided
Wire Stakes Included with Order
Minimum 20 signs
Yard Sign Sizes
18″ x 24″
12″ x 18″
Custom Sizes and Shapes
Find your options – Product Templates
Yard Sign Materials
Find your options – Talk to a Printing Expert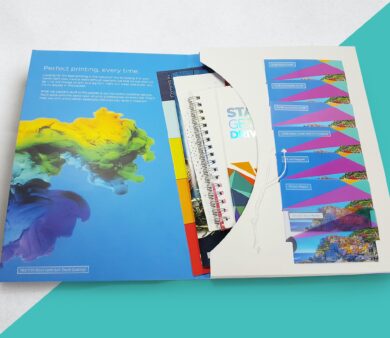 Free Samples
There is no substitute for seeing actual physical examples of what we can print.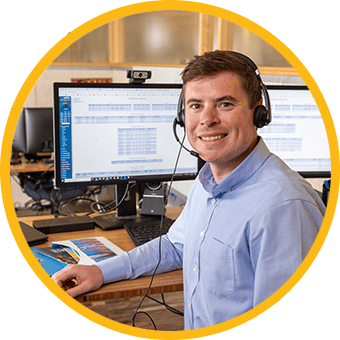 Want to Talk to a Real Person?
We've Got Those!
Want to talk about your project? Want to place an order? Want to know what the weather is like in Montana? (Spoiler: it's beautiful.)
Custom Yard Sign Printing Options
Printing for Less offers an array of custom sign printing options. Our large format printing provides for all your outdoor and indoor signage needs. Want something larger than a traditional yard sign? Peruse our other large format options.
In today's highly-competitive business environment, distinctly unique marketing materials enable you to stand apart from your competitors and pique the interest of current and potential customers. Printing for Less pioneered online print ordering for everyday marketing materials, and today more than half of our work is "custom."
Our knowledgeable Print Consultants will find the right solution for your custom printing project from a wide selection of products and options to create a look that is as unique as your business.
Vinyl Banner Printing
Posters (indoor)
Foam Core Signs
Laminated Signs
Retractable Banner Printing
Non-Slip Flooring Graphics
Pull Pocket and Grommet Finishes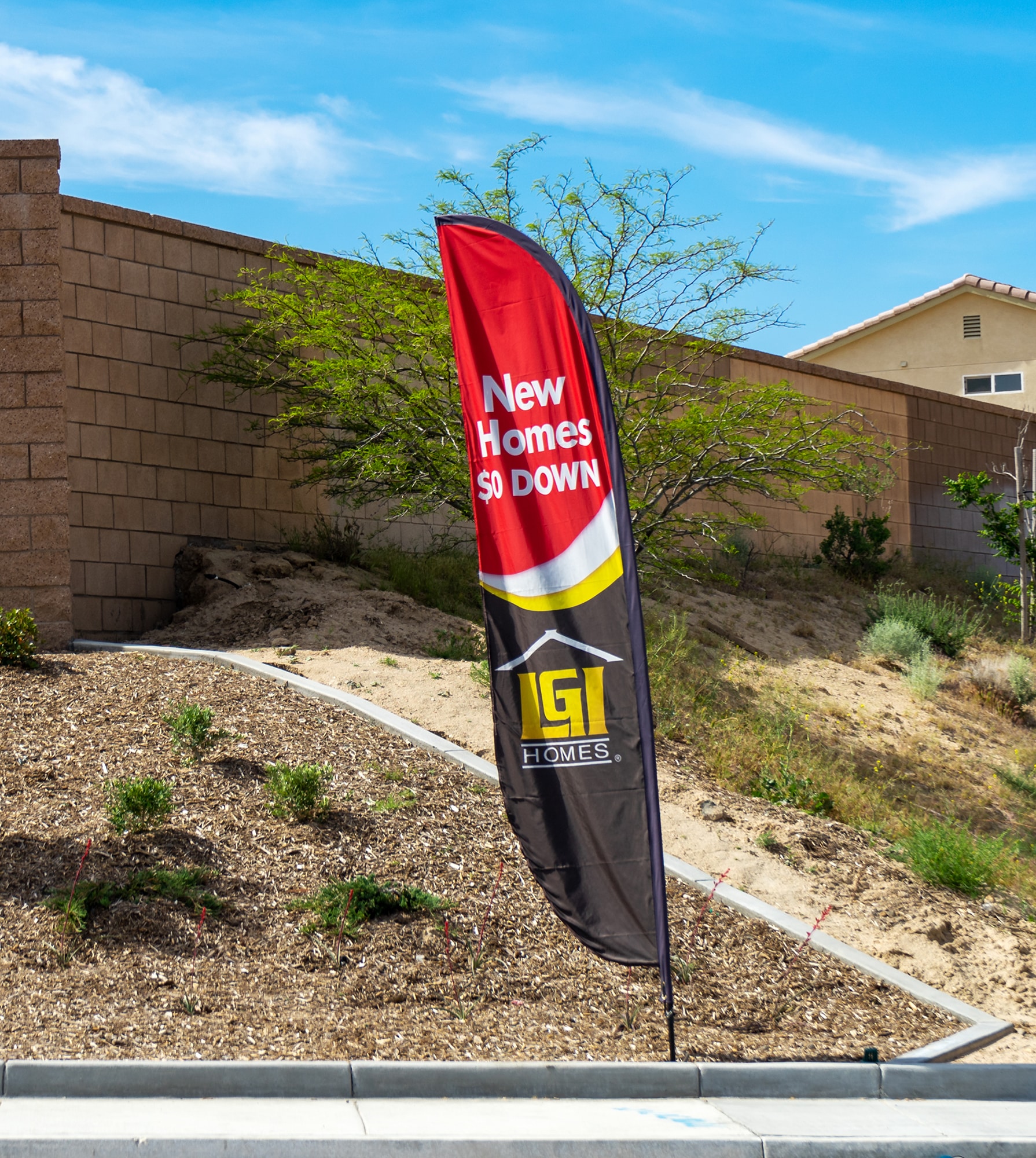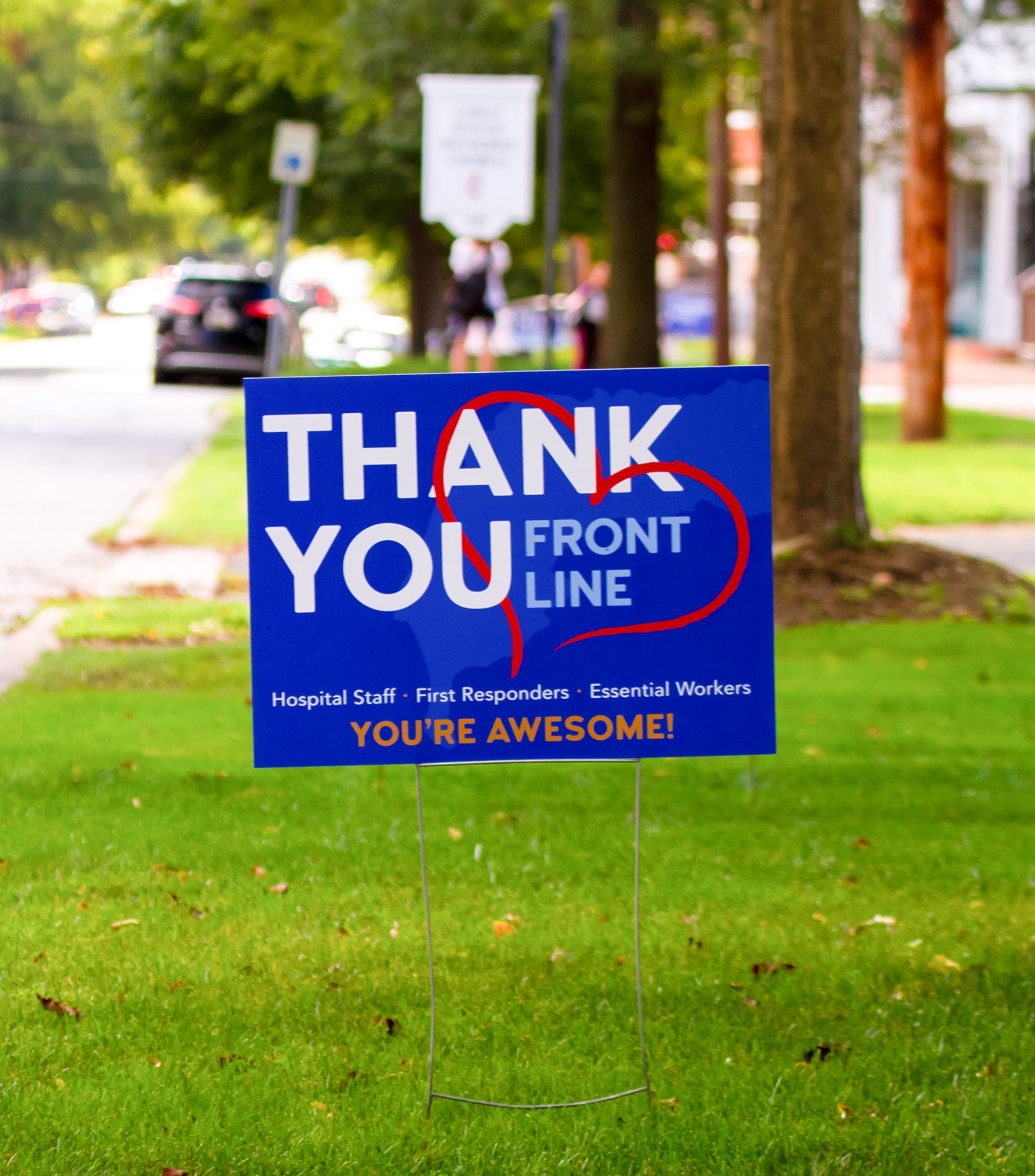 Yard Sign Design
Don't have a yard sign designed and ready to print? You've got options!
Big signs mean big opportunities for unique and eye-catching messaging. Work with our Printing for Less design team to get a great sign that will get noticed!
Printing for Less has a team of designers who can create any custom product just for you. You will work one-on-one with your designer to guarantee your vision is realized on paper.
Our graphic designers are highly qualified and experienced (over 50 years combined!). They understand good design principles, and have extensive pre-press knowledge. But more importantly, they create designs that function the way you need them to – helping you grow your business!
Custom design is very affordable – call 800-924-2041 now for a quote on your project!
Yard Sign Marketing
Take your message to the great outdoors! Capitalize on unused space and grab the attention of potential customers as they drive past. PrintingForLess.com offers you a 100% money back guarantee on our signage, providing you a risk free experience. Our custom lawn and yard sign printing is always the highest quality on the market and we are super-easy to work with. As the nation's first e-commerce printer, our award winning customer service sets the standard for the print industry.
Custom Yard Signs Features and Benefits:
Sturdy, weather proof
Durable, UV Inks
Competitive Pricing
Custom and Standard Sizing
Corrugated Plastic material
Wire Ground Stakes included
Full Color, Full Bleed Printing
Single or Double Sided
Expert Design Services
Quick Turnaround
Lightweight
Minimum 20 signs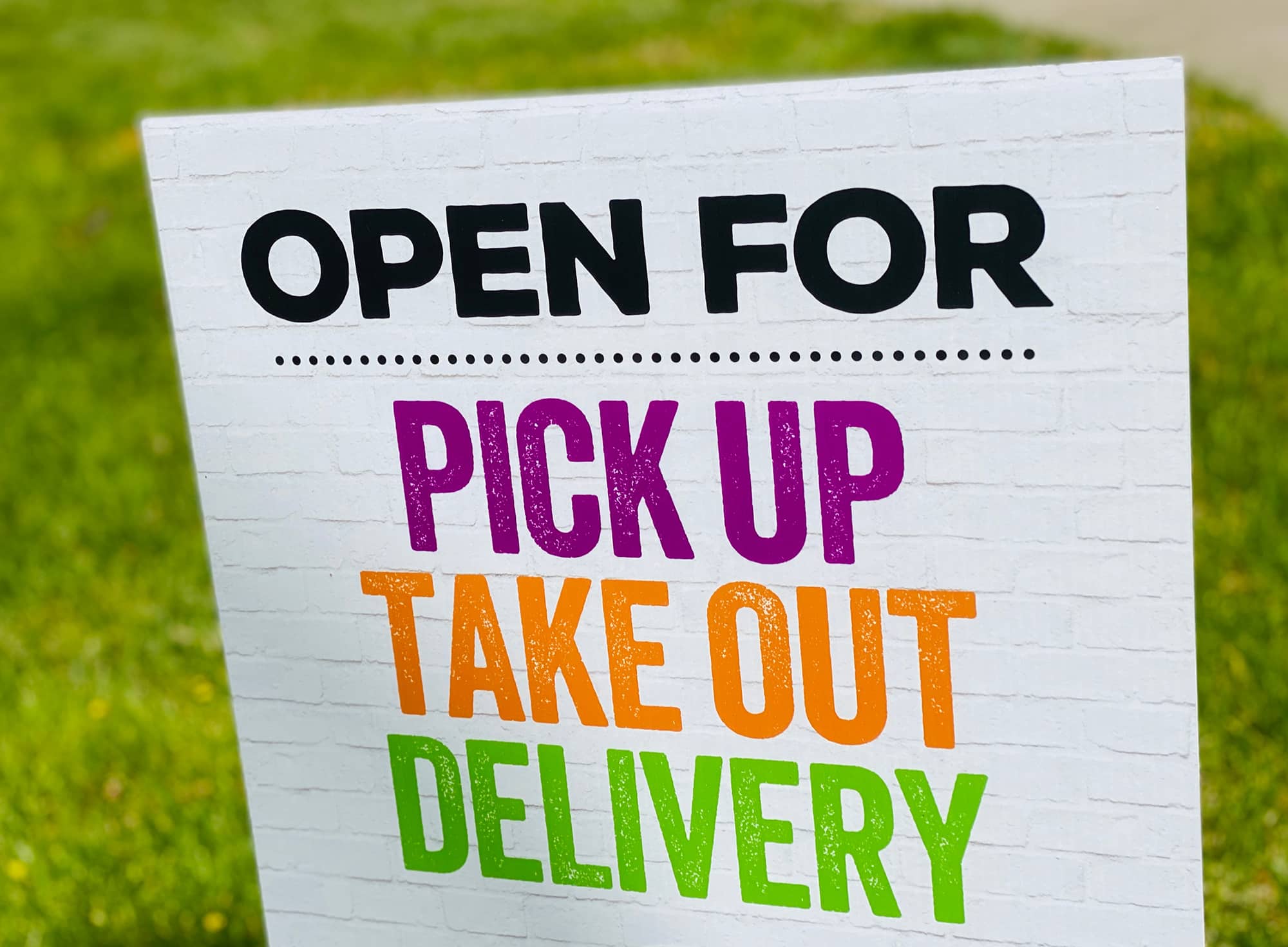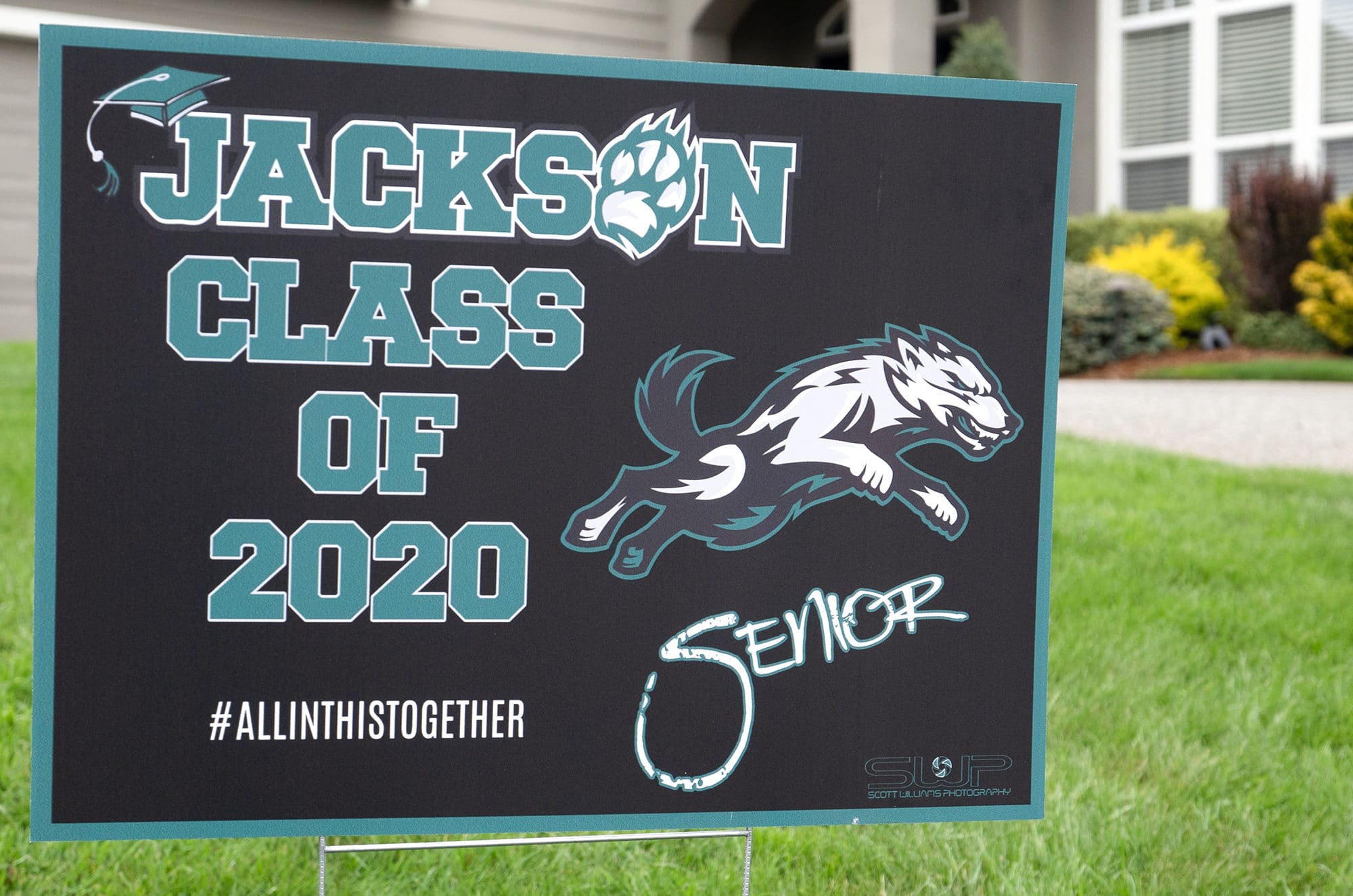 Special Event Yard Signs
We've all attempted our own version of a lawn or yard sign for garage sales and private parties. They never stand up to wind and weather, rarely look good, and inevitably require duct tape assistance. Our cost friendly signs make it easy to advertise for a non-business event. Perhaps you want to wish that special someone Happy Birthday or Congratulations in a unique and memorable way, consider a personalized lawn sign. Give people directions to your wedding reception without the wilting poster-board look. Direct people to that special lunch hosted at your home with class. Let your creative juices flow. We can help you get the sturdy signage your event deserves.
Commercial Yard Signs: Contractor Signage, Real Estate Signage, Landscape Signage
Custom yard signs for commercial purposes are a practical method of marketing your service or product. We provide high-resolution printing so that your signs will always look top-of-the-line and professional. Feel free to design signs with portraits and elaborate graphics; we will deliver beyond your expectations.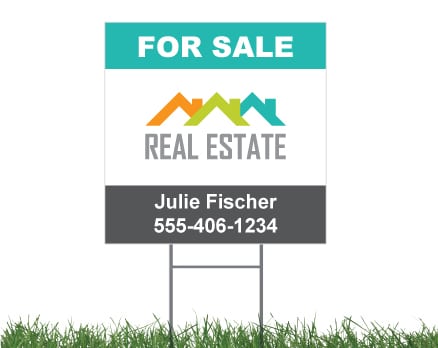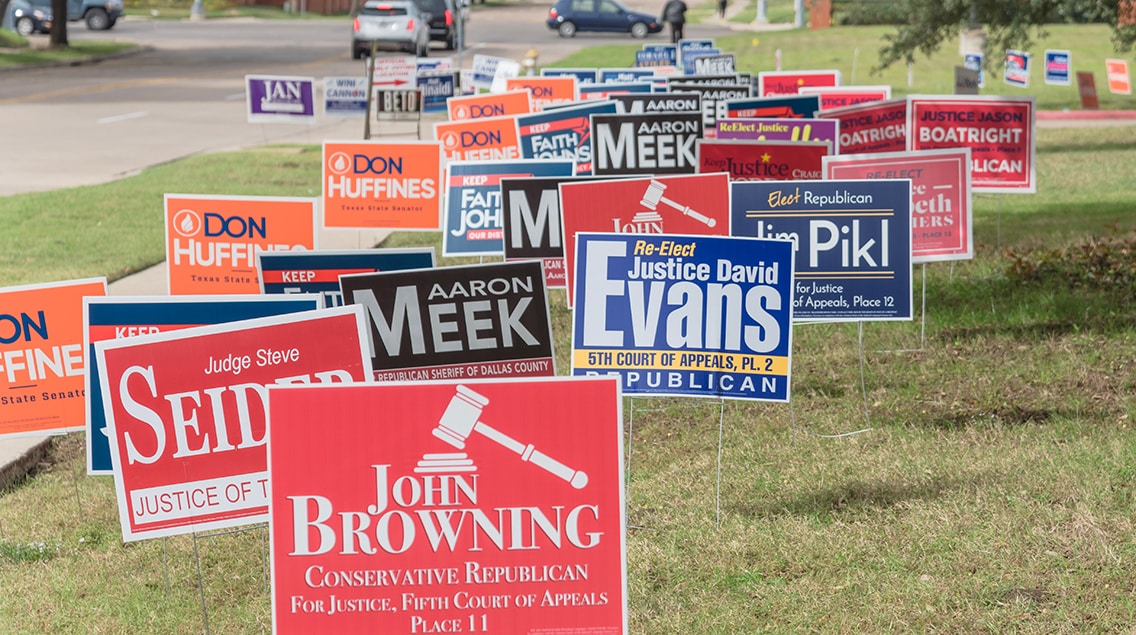 Political Yard Signs: Campaign Yard Signs
Running for office? Do you need a head examination? Just kidding, we seriously understand it is tough to run for office. It is a massive investment of time, energy, and financial resources. Make the most of your signage dollars with vibrant, eye-catching signs that are high quality. As a candidate you want a sign that reflects well upon you personally. Don't leave it to chance. We specialize in caring for you, our customer. You can count on us to deliver more than the average print provider. We back all of our work with a 100% money back guarantee, unheard of in the industry.