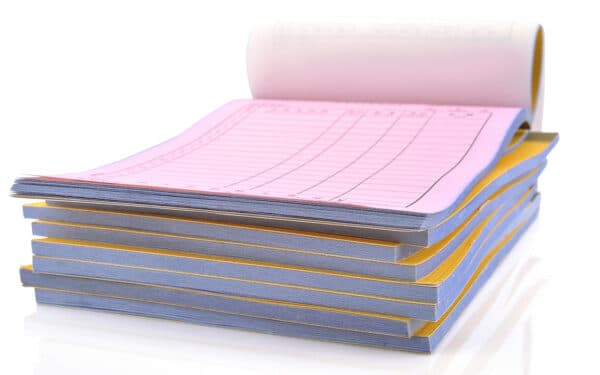 Carbonless NCR Form Printing
Choose from various color, size, and formatting options.
Carbonless Form Printing Features
Full color, Black, or 1 or 2 PMS color ink options
Choose loose sets, padded with chip board or stapled in booklets with cover wrap
Receipt Books, Invoice Forms and Invoice Books
Form numbering in black or red
5-day production (rush available)
Standard Sizes
5.5″ x 8.5″
8.5″ x 11″
8.5″ x 14″
Custom sizes available
Find your options – Product Templates
Paper Options
Choose from these sturdy cover stocks:
2 Part Carbonless NCR
3 Part Carbonless NCR
4 Part Carbonless NCR
Find your options – Talk to a Printing Expert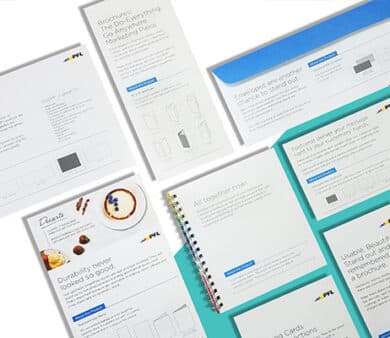 Free Samples
There is no substitute for seeing actual physical examples of what we can print.
Just let us know what type of products you would like to see.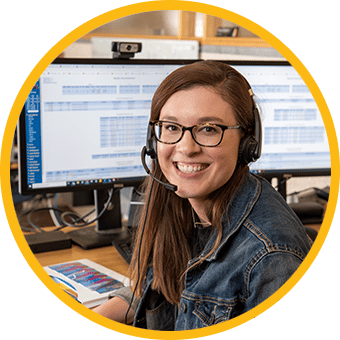 Want to Talk to a Real Person?
We've Got Those!
Want to talk about your project? Want to place an order? Want to know what the weather is like in Montana? (Spoiler: it's beautiful.)
Custom Carbonless NCR Form Printing Options
Need even more than our outstanding standard sizes and types of carbonless and NCR forms? Printing for Less offers an amazing array of custom options including non-standard shapes and sizes, holes punched for hanging, receipt books, and even 100% recycled paper forms so you can stay green while producing multiple copies at once.
In today's highly-competitive business environment, distinctly unique marketing materials enable you to stand apart from your competitors and pique the interest of current and potential customers. Printing for Less pioneered online print ordering for everyday marketing materials, and today more than half of our work is "custom." Our knowledgeable Print Consultants will find the right solution for your custom printing project from a wide selection of products and options to create a look that is as unique as your business.
Get attention-grabbing options for carbonless forms such as: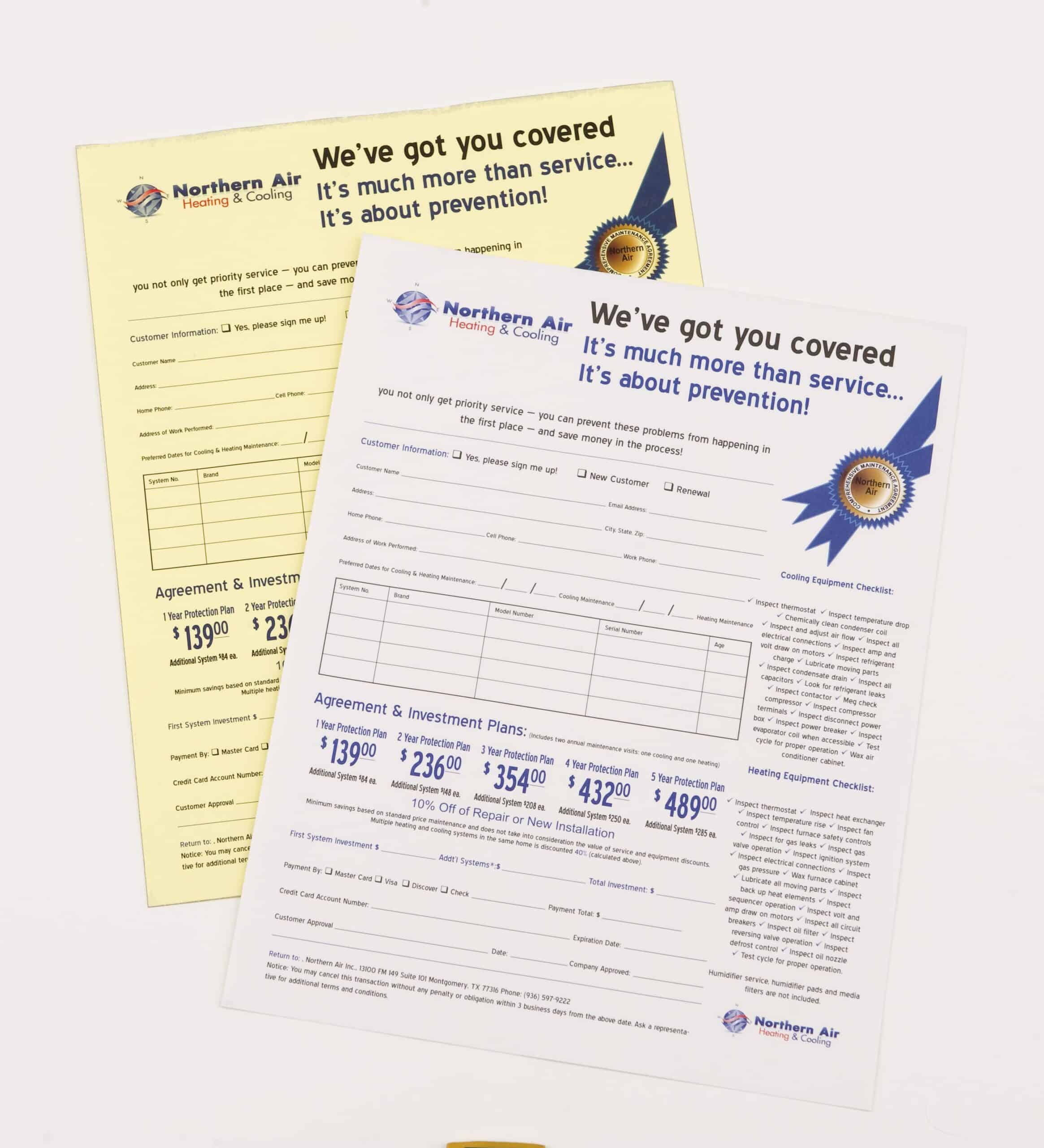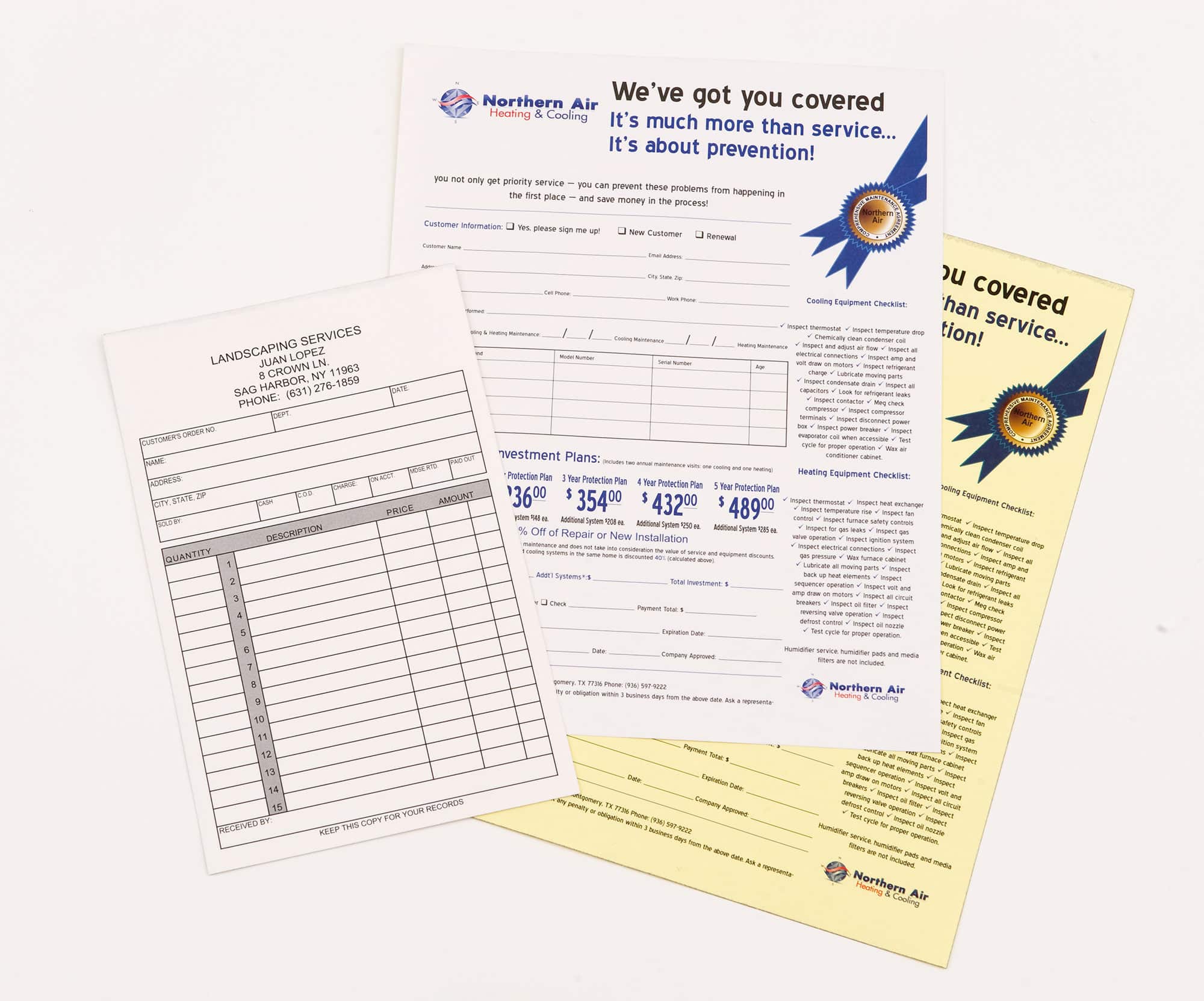 Carbonless NCR Form Design
Don't have a form designed and ready to print? You've got options!
Need help making sure your business forms have the right layout? We have great designers to make sure you get one-on-one attention and your final product matches your vision. We can help with any type of carbonless form, invoice forms or books or other business need.
Printing for Less has a team of designers who can create any custom product just for you. You will work one-on-one with your designer to guarantee your vision is realized on paper.
Our graphic designers are highly qualified and experienced (over 50 years combined!). They understand good design principles, and have extensive pre-press knowledge. But more importantly, they create designs that function the way you need them to – helping you grow your business!
Custom design is very affordable – call 800-924-2041 now for a quote on your project!
Carbonless NCR Form Marketing
Printing for Less offers a wide range of custom carbonless form options to fit a variety of business needs.
NCR (no carbon required) or carbonless forms, like the name suggests, have eliminated the need for carbon paper between sheets to create multiple copies of the same form. The paper is chemically treated to transfer the impression from the first page to the subsequent pages with very little pressure.
NCR forms have a myriad of uses with some of the most common being invoices, statements, purchase orders, contracts, work orders, applications and receipt books and receipts where multiple copies are needed for customers, sales people, accounting, agents, mechanics, workers, etc.
If you're interested in NCR printing, give our print experts a call at 800-924-2041 for a custom quote and/or free samples.