Business Card Printing & Design Services
Print quality and attention-grabbing business cards that drive potential customers' interest in you and your business. Ready in just 4 days.
Make your business cards stand out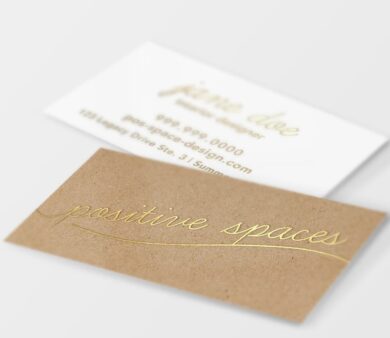 Print Finishes
Experiment with different print finishes.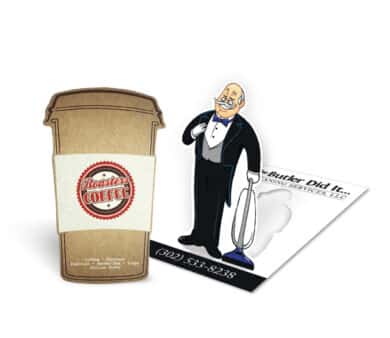 Custom Shapes
Go outside the 'box' with a custom shape.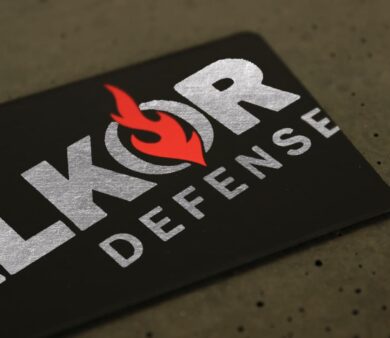 Unique Inks
Try different inks – get creative!
Make Your Business Card a Success
Minimum order quantity is 500 cards
Full color on front or both sides, or black or blank on the back
FREE gloss aqueous coating
Optional UV coating for extra shine and durability
4-day production (rush available)
Durable, clear, easy access packaging to protect your business cards
Find your options – Product Templates
120# Gloss Cover 14pt
120# Dull/Matte Cover 14pt
100# Uncoated Cover 14pt
160# Gloss Cover 18pt
160# Dull/Matte Cover 18pt
30 mil Magnet stock
Recycled or Custom Papers Available
Find your options – Talk to a Printing Expert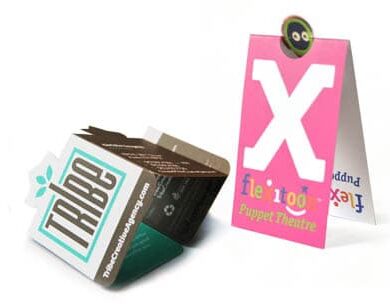 Foldable Business Cards
Why settle for two dimensions when you can level up to three? Hand someone a folded business card to really make a good first impression.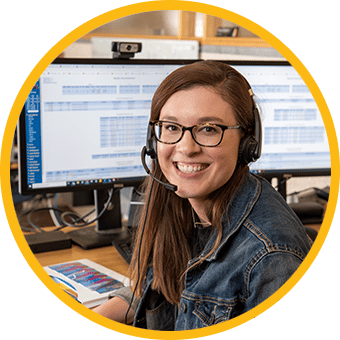 Want to Talk to a Real Person?
We've Got Those!
Want to talk about your project? Want to place an order? Want to know what the weather is like in Montana? (Spoiler: it's beautiful.)
Custom Business Card Printing Options
In today's highly competitive environment, distinct marketing materials-like attention-grabbing and memorable business cards-drive potential customers' interest in you and your business. A full 40% of the work we do here is custom, so you can rest assured that we can handle your unique marketing strategy and design! In today's highly-competitive business environment, distinctly unique marketing materials enable you to stand apart from your competitors and pique the interest of current and potential customers. Printing for Less pioneered online print ordering for everyday marketing materials, and today more than half of our work is "custom." Our knowledgeable team will handle your most creative and challenging marketing strategies. If you already have your custom design in mind, check out our business card design specification guide to help you get the perfect print!
See examples of die cutting, embossing, foil stamping and other custom printing effects.
Get attention-grabbing options for business cards such as:
Round Corners
Foil Stamping
Embossing
Custom Papers
Die Cuts
Plastic Cards
Pantone / Metallic Inks
Magnetic Cards
Folded / Double Cards
100% Recycled Papers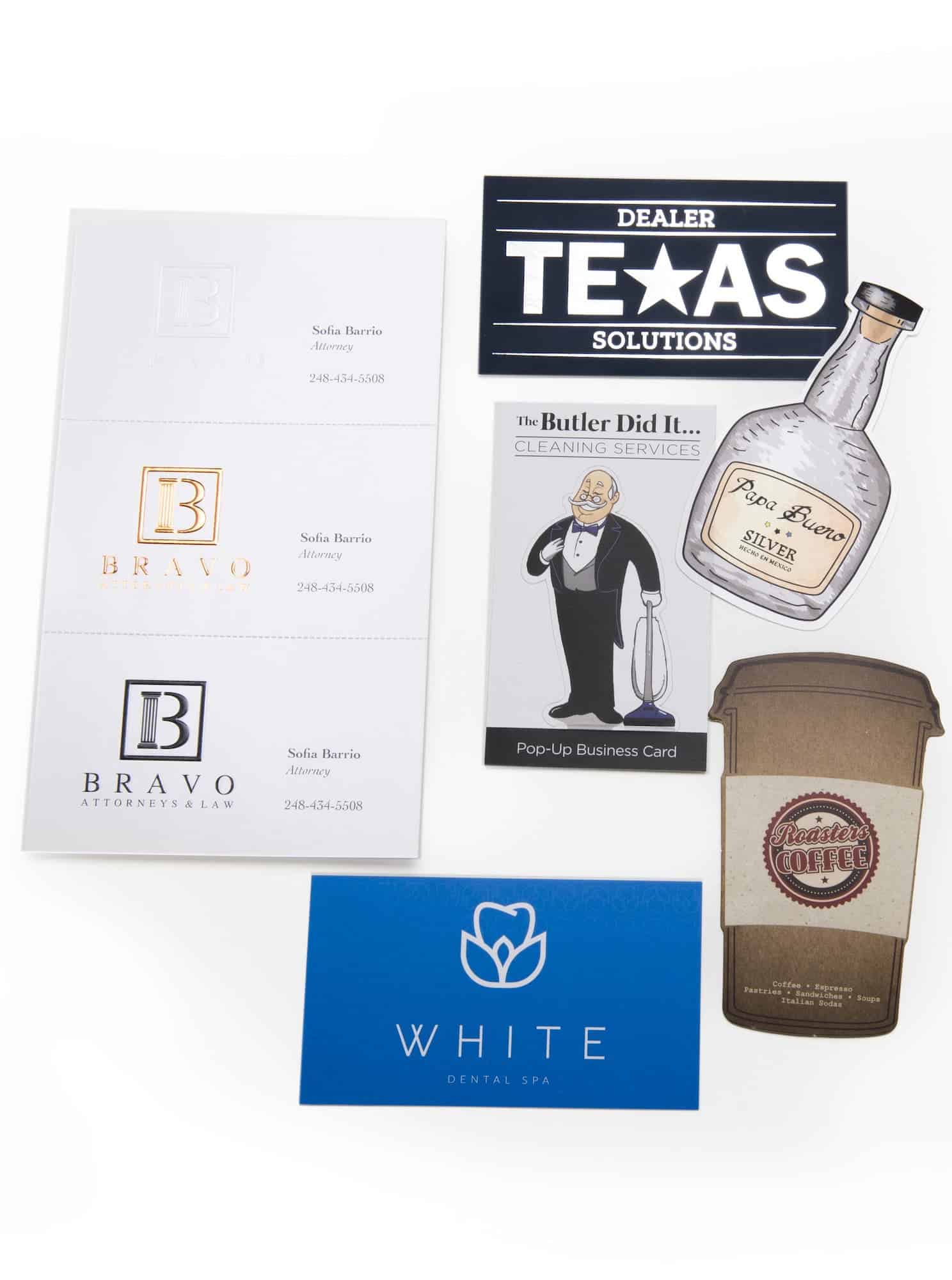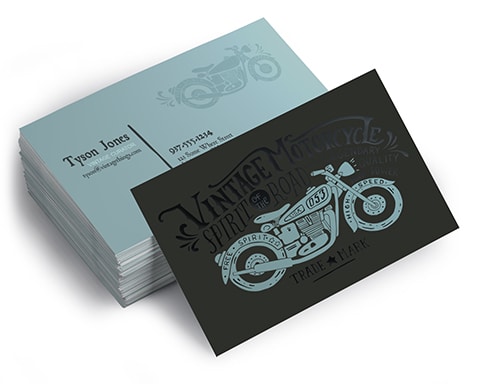 Business Card Design
Don't have a business card designed and ready to print? You've got options!
There are lots of cool design possibilities for business cards. Printing for Less's team of designers will help get your project completed. You will work one-on-one with your designer to guarantee your vision is realized on paper.
Printing for Less has a team of designers who can create a custom business card just for you. You will work one-on-one with your designer to guarantee your vision is realized on paper.
Our graphic designers are highly qualified, with over 50 years of combined experience. They understand good design principles and have extensive pre-press knowledge, but more importantly, they create designs that function the way you need them to-growing your business!
Custom business card design is very affordable – call 800-924-2041 now for a quote!
Business Card Marketing
Business cards are the ignition switches that start the ongoing conversation between your prospects and your brand. Printing for Less can create traditionally styled business cards for our clients, but we also specialize in unique designs that use size, shape, color, font, and materials to create a card that is distinctly yours. Think folded cards, custom die-cuts, pop-ups, double sided, magnetic, plastic, vertical, horizontal, and more! What do you want your card to say about you? We'll help you create something that reflects everything you do for your customers. For business cards that make a statement about your business, contact a Printing for Less Print Advisor today. You'll be amazed at our fast turnaround, superior quality, and affordable pricing. To get in touch with our on-call design team or to receive free samples, call us now at 800-924-2041, or click one of the buttons below.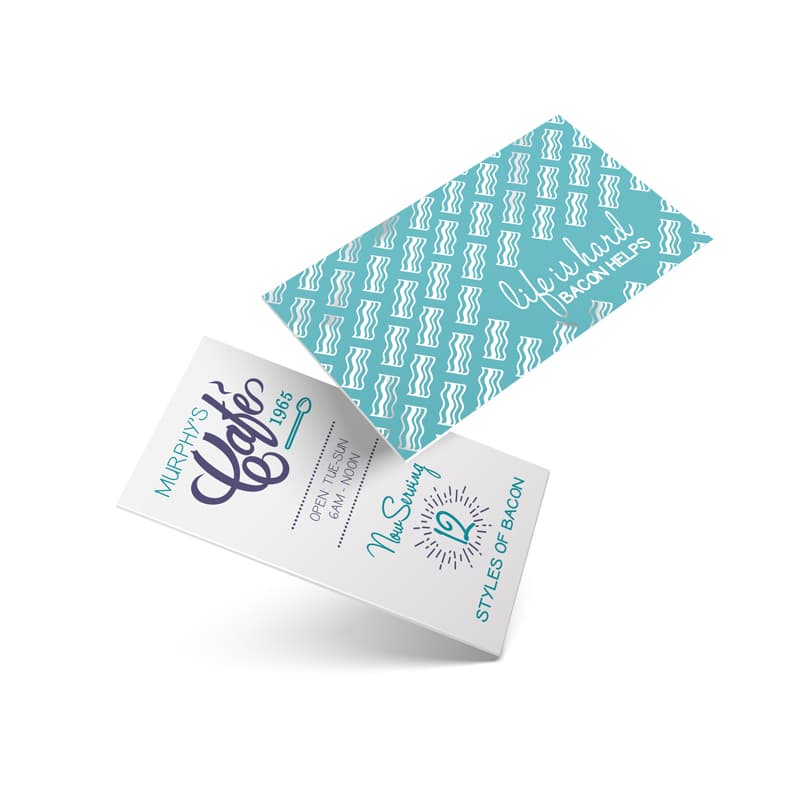 ---
Appointment Card Printing Options
Everyone needs an occasional nudge to help them remember important appointments or events. Create colorful, engaging, appointment cards that fit perfectly into your customer's wallet. A smooth matte finish allows for easy write-ability and provides a professional look and feel. Consider using the back of the card as a traditional business card, a coupon, a tips and advice area, or to share more about your product or services.
Standard card sizing is 3.5″ x 2″, however we can also print appointment cards the size of postcards.
Basic Appointment Card Pricing
Quantity: 500 • Single Sided, Four Color • 100# Uncoated Cover 14pt • $48.75, Shipping Included
Get attention-grabbing options for appointment cards such as:
Full Color single or double sided printing
Writeable finishes
Rounded Corners
Durable paper stocks, recycled papers
Embossing
Die Cutting (Standard dies or your design)
Foil Stamping
Folds
Magnet Stock
Scented Inks
Soft Touch Coating
Stickers