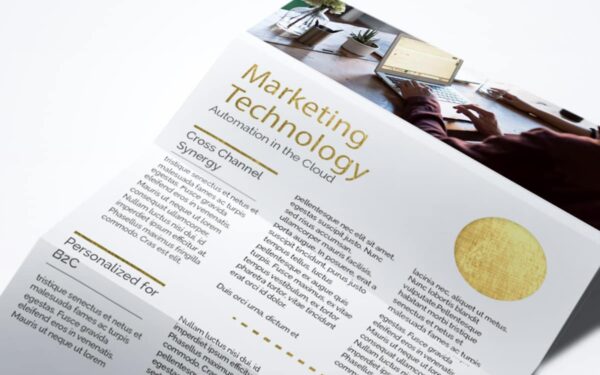 Flyer Printing Services

Printed flyers should always send the right message, that's why our flyers are completely customizable, so that you can stay true to your business's brand. Flyers have ample room for informational content, attention grabbing graphics, and strategic layouts, making them one of our most cost-effective marketing materials. Also, Printing for Less doesn't just print your flyers, we can help you design and mail your custom flyers too!
Custom Flyer Printing Features
Full color on front or both sides, or black or blank on the back
Folding options only 1 cent each for any size!
Optional UV coating for extra shine and durability
4-day production (rush available)
Full service direct mailing
Standard Flyer Sizes
3.5″ x 8.5″
5.5″ x 8.5″
8.5″ x 11″
8.5″ x 14″
11″ x 17″
11″ x 25.5″
Custom Sizes
Find your options – Product Templates
Paper Options
Choose text or cover stocks:
80# Gloss or Dull/Matte text
100# Gloss or Dull/Matte text
80# Gloss or Dull/Matte cover
Many custom papers
Find your options – Talk to a Printing Expert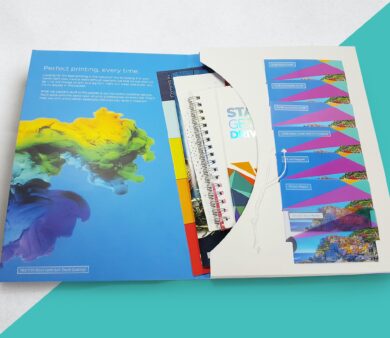 Get Free Flyer Samples
Want to see what your flyer could look like before you purchase your own design? Printing for Less will send you various examples of different flyers so you can see them for yourself. Order printed flyer samples for free today!
Custom Flyer Printing Options
Metallic inks, die cutting, foil stamping, shiny UV coating and custom folds can all make your custom flyers stand out! Your choices are endless and limited only by your (and our) imagination with custom flyer printing from Printing for Less!
n today's highly competitive business environment, unique marketing materials enable you to stand apart from your competitors and pique the interest of current and potential customers. Printing for Less pioneered online print ordering for everyday marketing materials, and today more than half of our work is "custom." Our knowledgeable Print Consultants will find the right solution for your custom flyer project from a wide selection of products and options to create a look that is as unique as your business.
Get attention-grabbing options for flyers such as: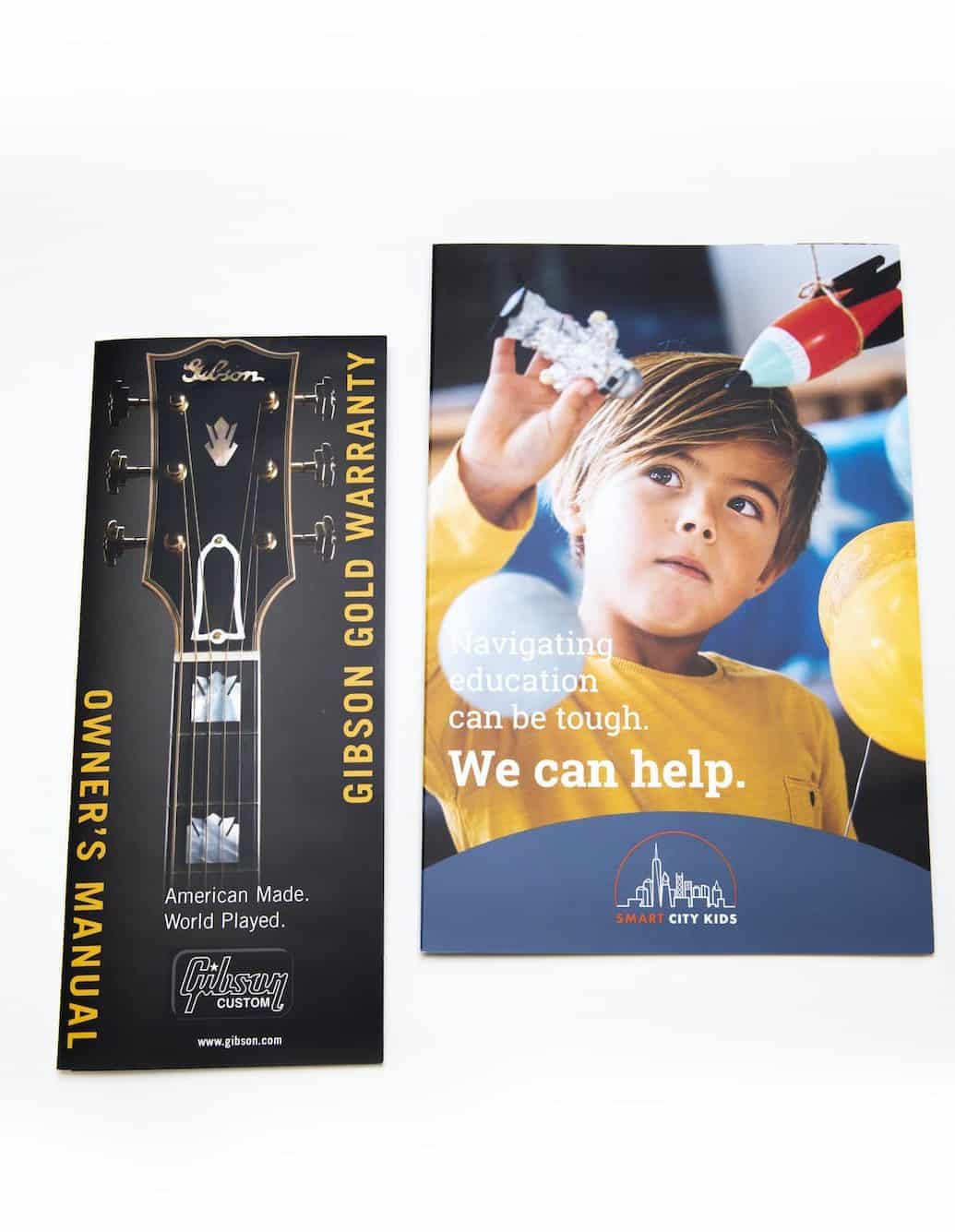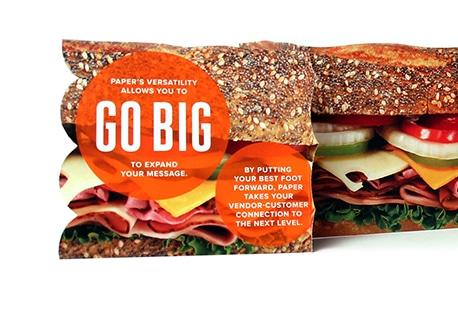 Flyer Design
Don't have a flyer designed and ready to print? You've got options!
There are lots of great custom design possibilities for flyers. Printing for Less's team of designers will help get your project designed and completed. You will work one-on-one with your designer to ensure that your ideas are realized on paper.
Printing for Less has a team of designers who can create any custom product just for you. You will work one-on-one with your designer to guarantee your vision is realized on paper.
Our graphic designers are highly qualified and experienced (over 50 years combined!). They understand good design principles, and have extensive pre-press knowledge. But more importantly, they create designs that function the way you need them to – helping you grow your business!
Custom design is very affordable – call 800-924-2041 now for a quote on your project!
Flyer Marketing
Flyers are one of the most cost-effective marketing tools available. Whether single or double-sided, folded or flat, fliers printed in rich, full color get noticed! There's no substitute for the impact of four color offset printing, and impact is what gets you noticed. That's why we have people dedicated to working with you to guarantee your flyer gets printed beautifully.
Flyers can be a key tool in your marketing strategy. They are a great way to feature your event, product or services, especially when placed in high-traffic areas. Our design and production experts provide a wide range of choices for printing flyers, all designed to increase your sales.
In addition to standard flyer printing options, we offer many custom printing and finishing options, including custom sizes, custom papers and inks, foil stamping, die cutting, perforating, and design and mailing services.
Flyers can be printed in four color on the font, and the back can be either blank, black or full color. We have many customizable folding options, like half folds, trifolds, accordion folds and gate folds. UV coating is available to give it extra protection and shine, good for attracting attention and surviving repeated handling of the elements.
You don't have to cut corners to get a great flyer! Give us a call and speak to one of our experienced and dedicated experts about creating a high-quality, full color flyer that gets you noticed and allows you to focus on running your business.
You'll be thrilled with our personalized service, fast turnaround and low pricing! Call to speak with one of our expert printers at 800-924-2041.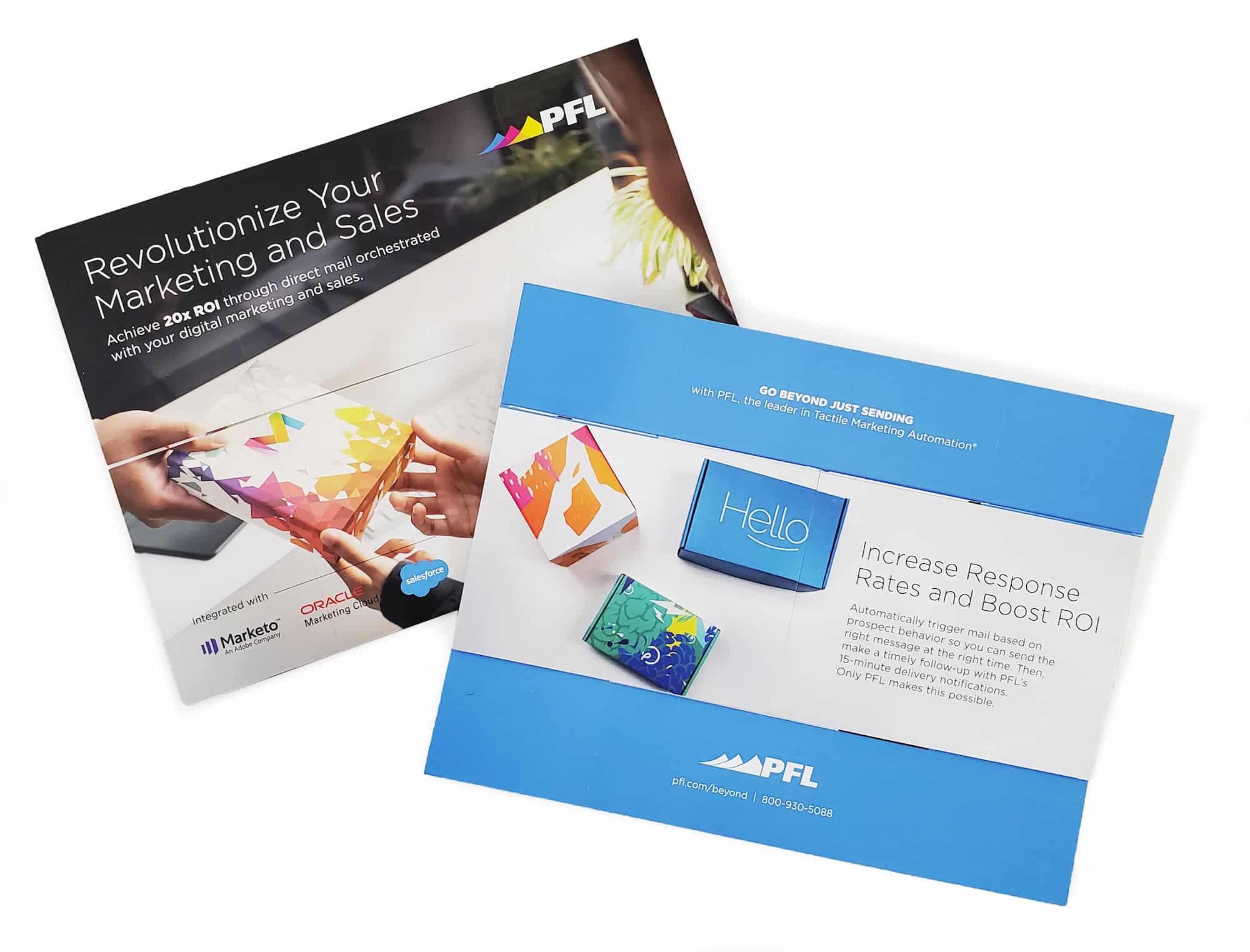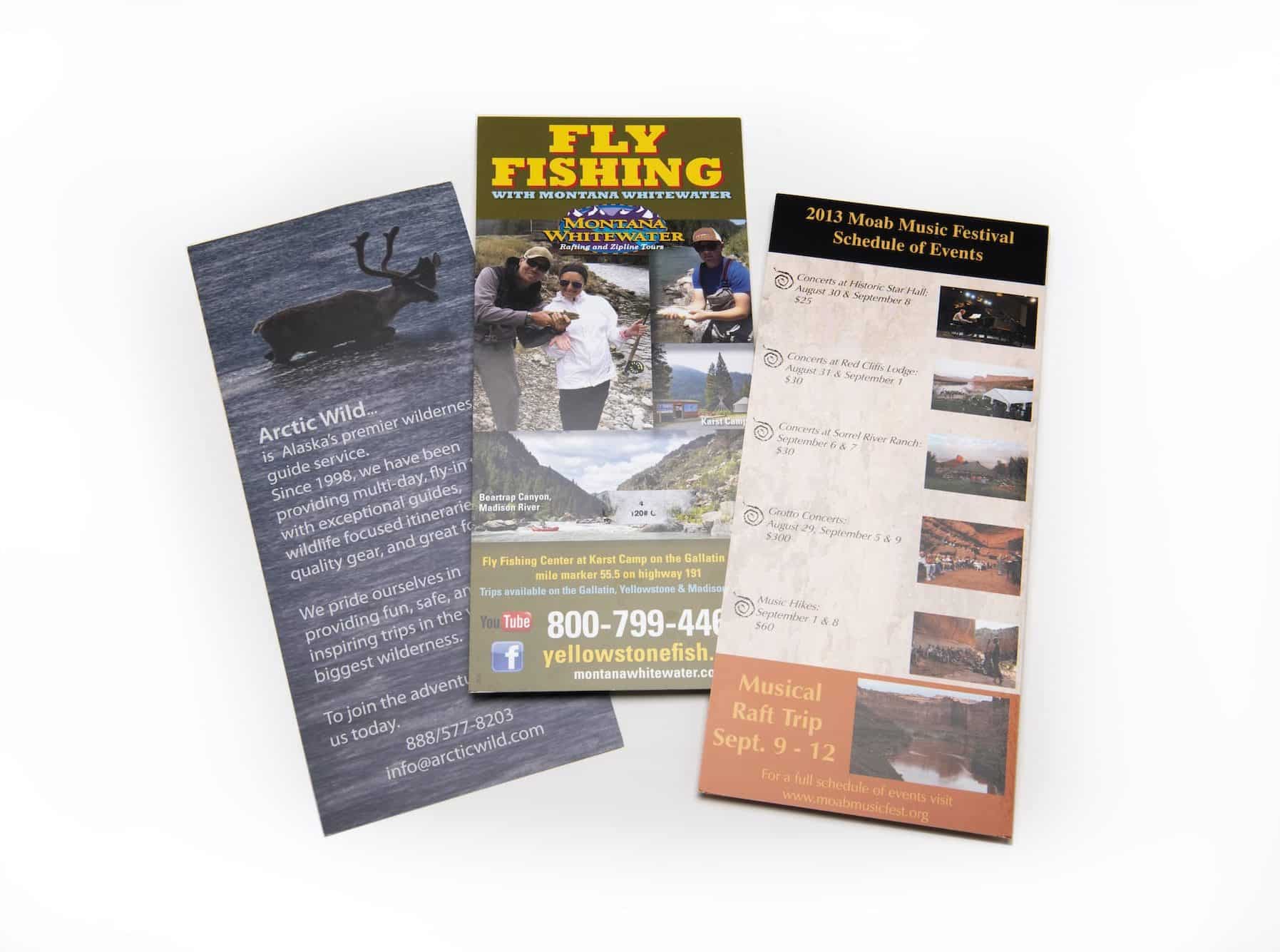 Flyer Mailing Services
If you're tired of spending your time messing with address labels, licking stamps, or hauling heavy boxes to the Post Office, Printing for Less has a solution for you! With our state-of-the-art mailing software and addressing equipment, we not only save you time and eliminate the hassle, but we can also get your mail directly to your customers faster and for less money.
If your mailing project needs inserting, collating or wafer sealing, please call us at 800-924-2041. Our Mailing Services Team will work with you to ensure your project is a success!
Want to grow your customer base? Printing for Less can help you identify your target market and find a targeted mailing list that will work for your business. Call us at 800-924-2041 for list information and costs.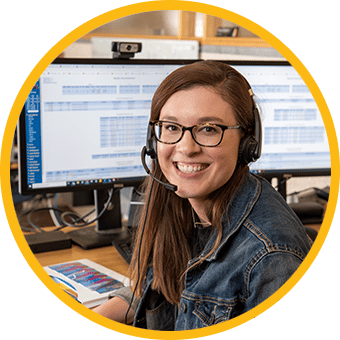 Want to Talk to a Real Person?
We've Got Those!
Want to talk about your project? Want to place an order? Want to know what the weather is like in Montana? (Spoiler: it's beautiful.)