We're Committed to the Success of Your Project From Ideation to Implementation
From visualizing the first ideas of your project, all the way to the delivery, we're committed to the success of your project. That's why we're trusted by some of the biggest brands you know (and independent ones you should!)

How to Contact Printing for Less
Want to talk about your business? Your goals? Want to hear about the best camping spots in Montana? PS. There's a LOT of 'em. We've got REAL people over here at the Printing for Less HQ. Give us a call!

Call and Speak with a Member of Our Expert Staff
Remember when you could call somewhere to speak with a REAL PERSON? Well, with us, you can! We're available 5 days a week, 8am-5pm MST.
---

Send Us an Email
Send us an email to let us know how we can help you with your next project!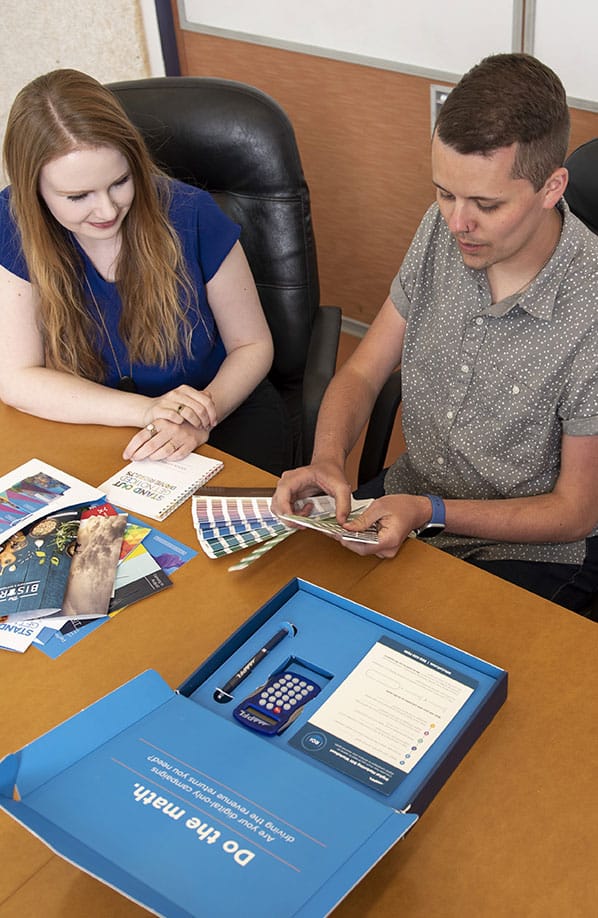 Need Help Deciding Where to Start?
Contact us by phone or by the form below for assistance.