Hang Tag Printing
Create custom packaging that represents your brand. Use our unique sizes, shapes, paper, ink, and folds.
Hang Tag Printing Features
Full color, black or PMS on 1 or 2 sides
Drill hole included (choice of size and location)
String types and color options
4 standard paper options, custom finishes available
Numerous size configurations
Standard Sizes
Choose a size to match your design.
From 1 x 1 to 10 x 10 inches
Custom sizes to meet your needs
Find your options – Product Templates
Paper Options
Choose from these sturdy cover stocks:
120# Gloss Cover 14pt
120# Dull/Matte Cover 14pt
100# Uncoated Cover 14pt
160# Gloss Cover 18pt
160# Dull/Matte Cover 18pt
Recycled and Custom Papers
Find your options – Talk to a Printing Expert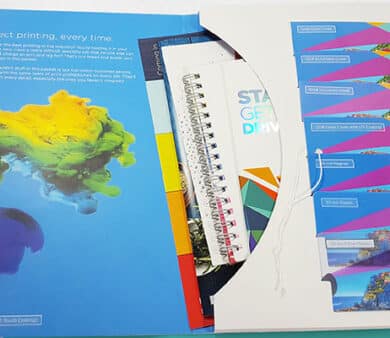 Free Samples
Printing for Less offers a nearly limitless selection of products, options, and services to empower the message you tell through print.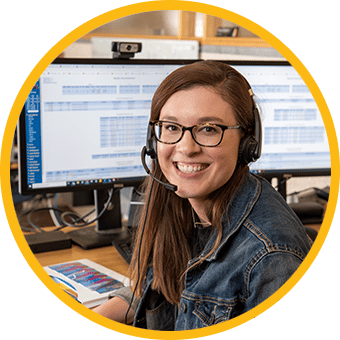 Want to Talk to a Real Person?
We've Got Those!
Want to talk about your project? Want to place an order? Want to know what the weather is like in Montana? (Spoiler: it's beautiful.)
Custom Hang Tag Printing Options
When you are ready for custom packaging that sets your brand apart, consider our custom hang tag printing. We specialize in creating unique sizes and shapes to help you craft your own branding. And our high-quality paper stock reflects well on your business, much better than other discount printers. It can be 100% recycled paper or 100% recyclable synthetic paper!
Of course, we can also add custom design elements like foil stamping, embossing, PMS spot colors and rounded corners to really get your hang tags some attention. We offer a wide range of custom finishing options to enhance your hangtag. Just ask one of our Print Consultants for suggestions.

In today's highly-competitive business environment, distinctly unique marketing materials enable you to stand apart from your competitors and pique the interest of current and potential customers. Printing for Less pioneered online print ordering for everyday marketing materials, and today more than half of our work is "custom."
Our knowledgeable Print Consultants will find the right solution for your custom printing project from a wide selection of products and options to create a look that is as unique as your business.
Looking for something unique? Create a mini-brochure by folding your hang tag in half or stringing multiple tags together. We can add the string loop for easy attachment to your product.
Get attention-grabbing options for hang tags such as: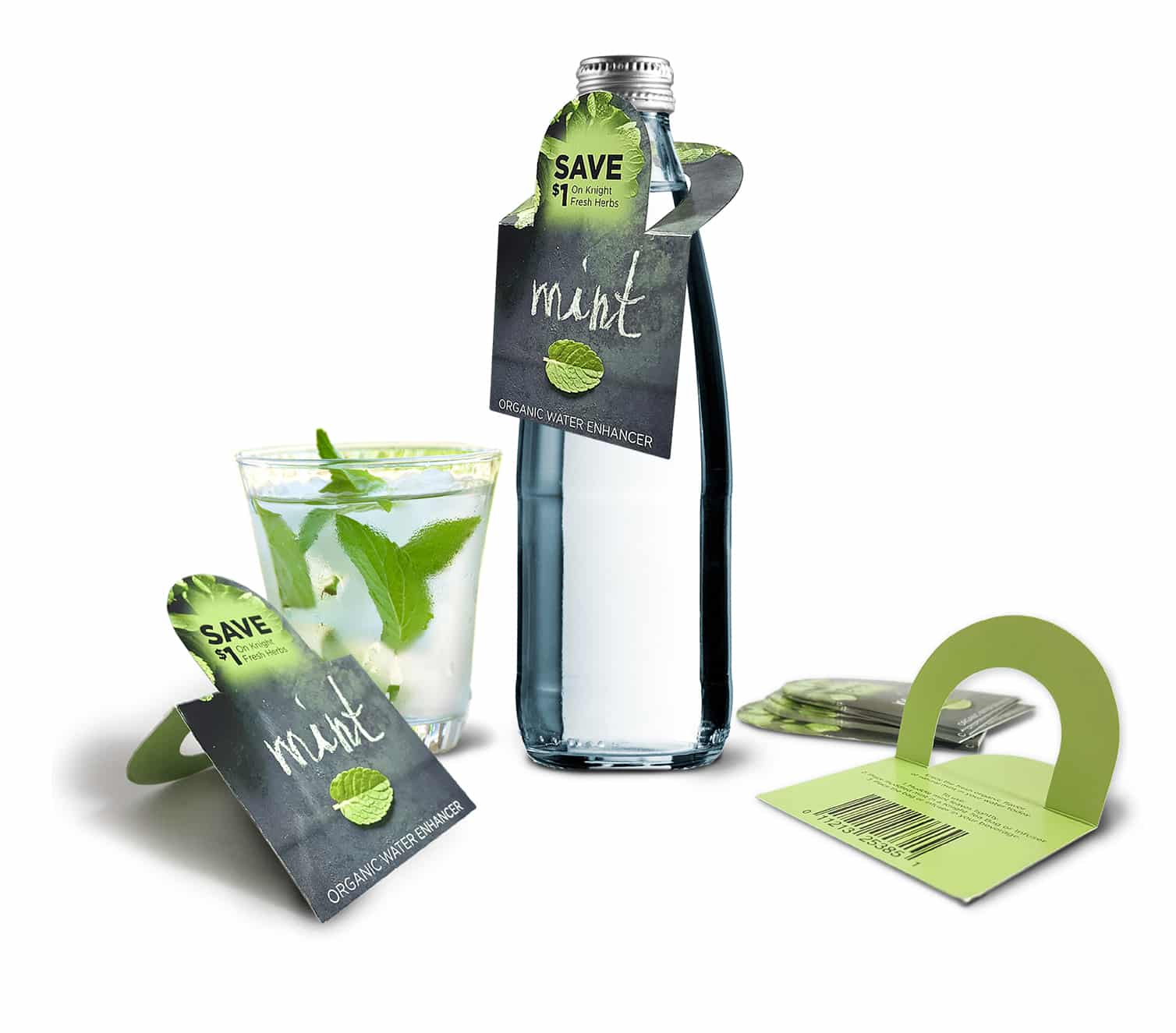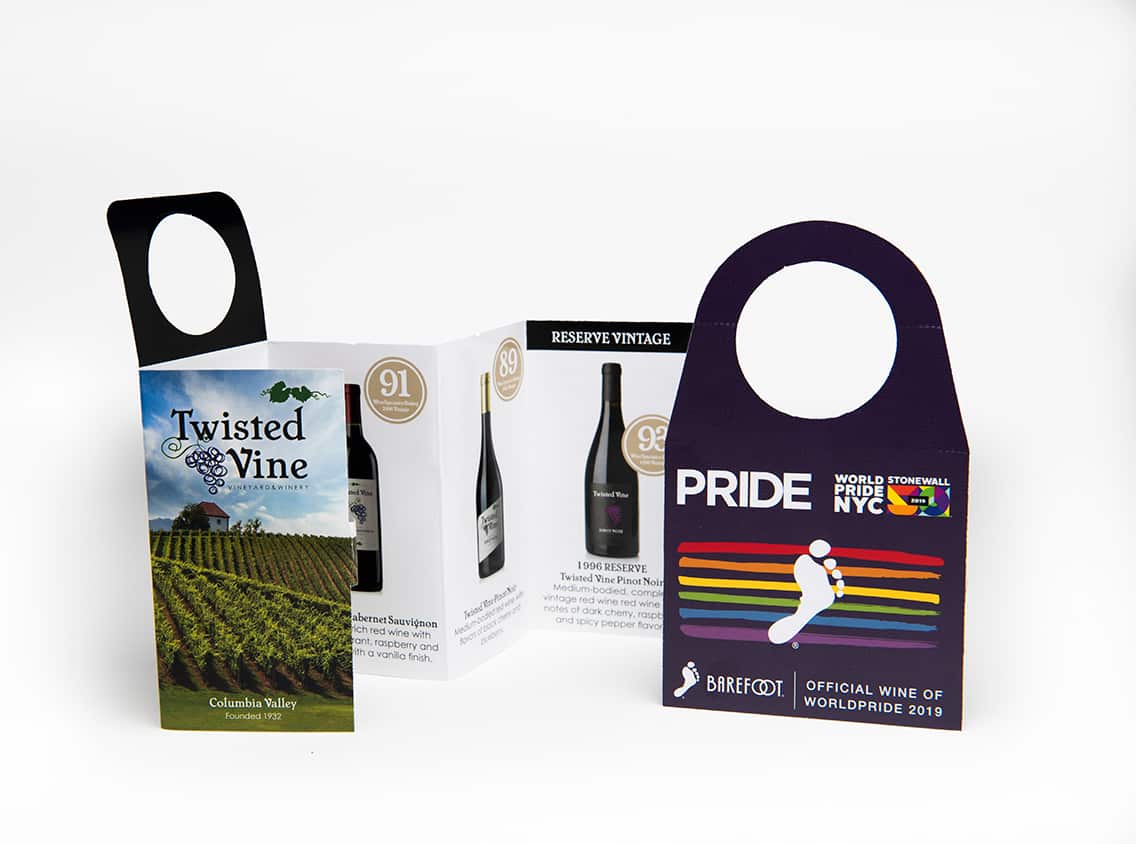 Hang Tag Design
Don't have a hang tag designed and ready to print? You've got options!
Even the simplest project can benefit from quality professional design. Our design team can help make sure that your hang tags help sell your product and your brand.
Printing for Less has a team of designers who can create any custom product just for you. You will work one-on-one with your designer to guarantee your vision is realized on paper.
Our graphic designers are highly qualified and experienced (over 50 years combined!). They understand good design principles, and have extensive pre-press knowledge. But more importantly, they create designs that function the way you need them to – helping you grow your business!
Custom design is very affordable – call 800-924-2041 now for a quote on your project!
Design and Marketing Tips
Don't just tag it, brand it! When you can't be there to sell your product, hang tags are the next best thing.
We humans are a curious bunch. Rarely do we make a purchase "off the shelf" expecting that what we see is what we get. If we did, a simple price tag would do the trick. We want more. More information, an impression, something to help us make our decision and trust that we won't regret it. Hang tags are where we turn to learn.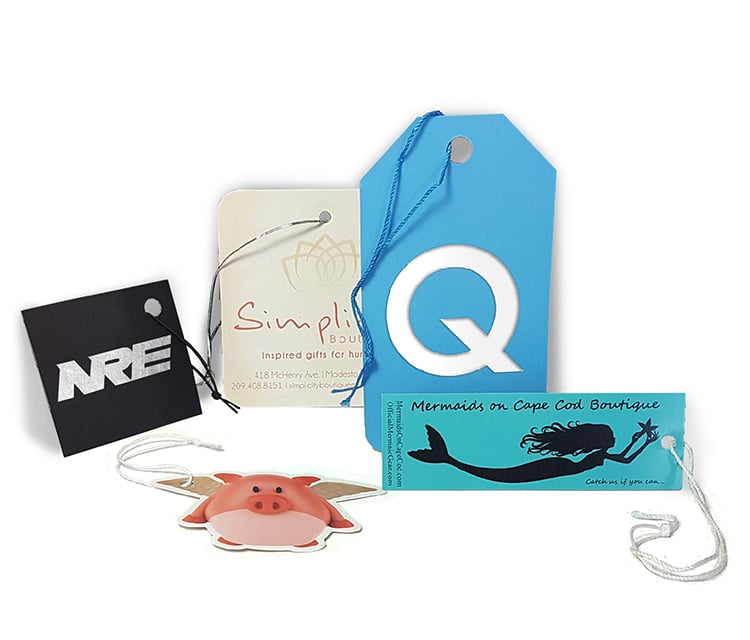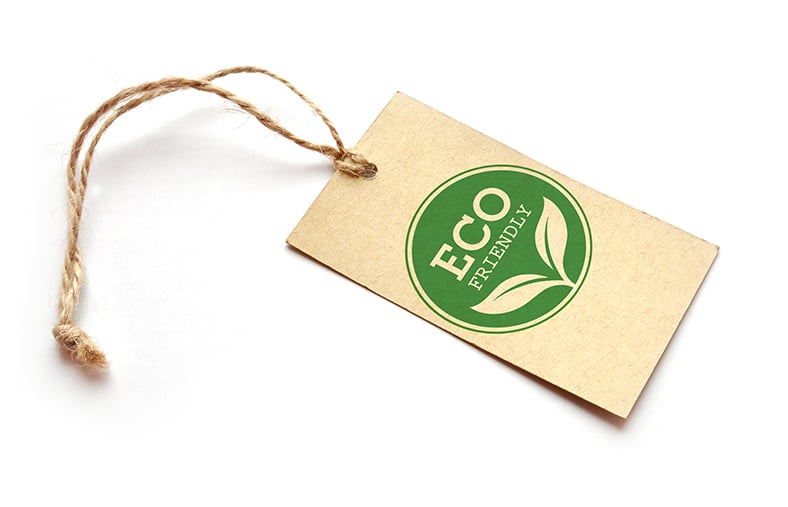 Hang Tags Tell Your Story
Like a hanging business card or tiny brochure, hang tags tell volumes about you and your product and your business. Whether you're a manufacturer, retailer or distributor, those little tags may be worth a thousand words. Quality, eco-friendly, hi-tech or hip? Use creative hangtag printing to convey who you are and what's special about your product.
Tie it All Together
First, decide what you want to communicate at the point-of-purchase. Hang tag content usually seeks to do one or more of the following:
Sell and promote – advertise your product and brand with your company logo, tag lines and visual branding. Give your customer the story that they need to know that your product is right for them.
Educate – tell the buyer about the materials, characteristics, care instructions or workmanship of your product. Is it recycled, waterproof, wicking, precision-engineered or hand-crafted? Use recognizable names and symbols whenever possible (100% cotton, Made in the USA, etc).
Direct – emphasize how to get more info or contact you. A Web site address is critical these days, or include a physical address or phone number for a personal touch and to add confidence.
Inspire – encourage recipients to keep your tag and your name hanging around, with a special offer, pithy quote, brief recipe or humorous trivia.
Find your options – Product Templates
Next, consider the design and display elements.
Grab attention – use intriguing images and fonts, crafty colors and strong logos. Unique shapes and special effects can also help catch the eye. Think outside the square with round corners, custom shape die cuts. Try adding custom effects like embossing or foil-stamping to create distinctive hang tags to fit your brand or product theme.
Integration – how will the hangtags work with the rest of the product or product line? Syncing the tag with the packaging, label or any companion tag's look and feel. A quality tag in sync with the whole package implies a quality product.
Paper stock – the thickness and finish of the paper are key design features. Choose a heavy paper stock for best durability. Coated gloss or matte papers give a smooth, sophisticated look, while uncoated or textured finishes convey a more casual, natural feel.
Drill Holes – smaller, 1/8″ drill holes tend to work best with thin plastic fasteners. Bigger holes (usually 1/4″) give you more space for using string, ribbon, fabric or thicker plastic. Plan the location of the hole along with your hang tag design and get creative – drill the hole in the corner for a diamond-shape tag, for example.
Strings – what material, color and length will you use? How the tag is applied to the product helps determine this, and how the hangtag stringing looks affects the overall presentation to the customer.
Pricing Placement – if you are working with specific retailers, ask about their needs on the tag. Do you need space for a barcode? What about price labels or stamps?
Find your options – Talk to a Printing Expert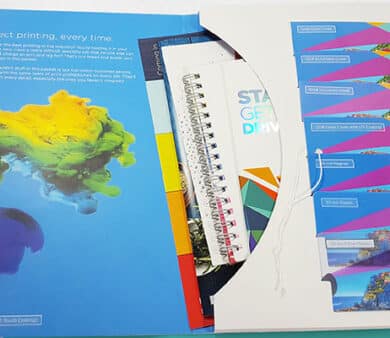 Free Samples
Printing for Less offers a nearly limitless selection of products, options, and services to empower the message you tell through print.