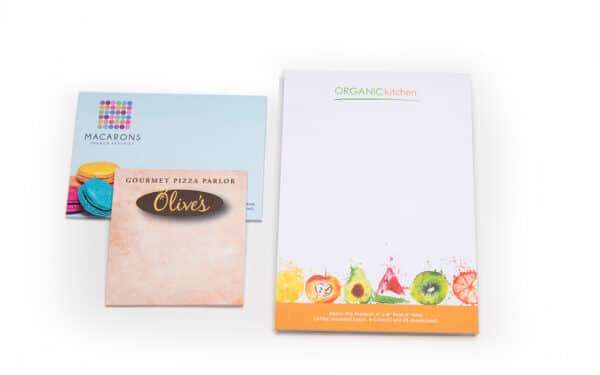 Post-it® Note Printing
Take advantage of one of the most widely used office products. The more unique your post it notes, the more memorable the note will be!
Post-it® Note Printing Features
Full color on front
Quality white Post-it® paper
Colored papers available on request
Fast 7 day production time (rush available)
Standard Sizes
2.75″ x 3″ (adhesive on 2.75″ side)
3″ x 4″ (adhesive on 4″ side)
4″ x 6″ (adhesive on 4″ side)
Find your options – Product Templates
Sheets per pad
Find your options – Talk to a Printing Expert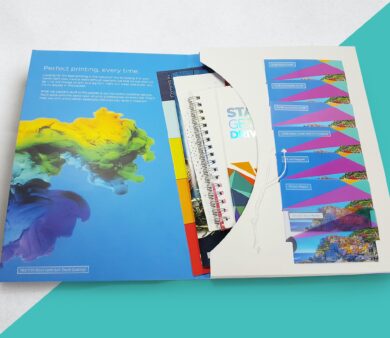 Free Samples
There is no substitute for seeing actual physical examples of what we can print.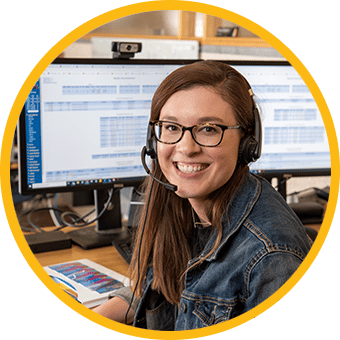 Want to Talk to a Real Person?
We've Got Those!
Want to talk about your project? Want to place an order? Want to know what the weather is like in Montana? (Spoiler: it's beautiful.)
Custom Post-it® Note Printing Options
Printing for Less's Post-it® Notes are superior quality and exceptionally useful. Create as few or as many as you want. The more unique you are, the more memorable the note will be. You can also get variable data printing, pantone inks, a variety of paper colors, custom number of sheets per pad and have the pads padded with chipboard.
In today's highly-competitive business environment, distinctly unique marketing materials enable you to stand apart from your competitors and pique the interest of current and potential customers. Printing for Less pioneered online print ordering for everyday marketing materials, and today more than half of our work is "custom." Our knowledgeable Print Consultants will find the right solution for your custom printing project from a wide selection of products and options to create a look that is as unique as your business.
Get attention-grabbing options for Post-it® Notes such as: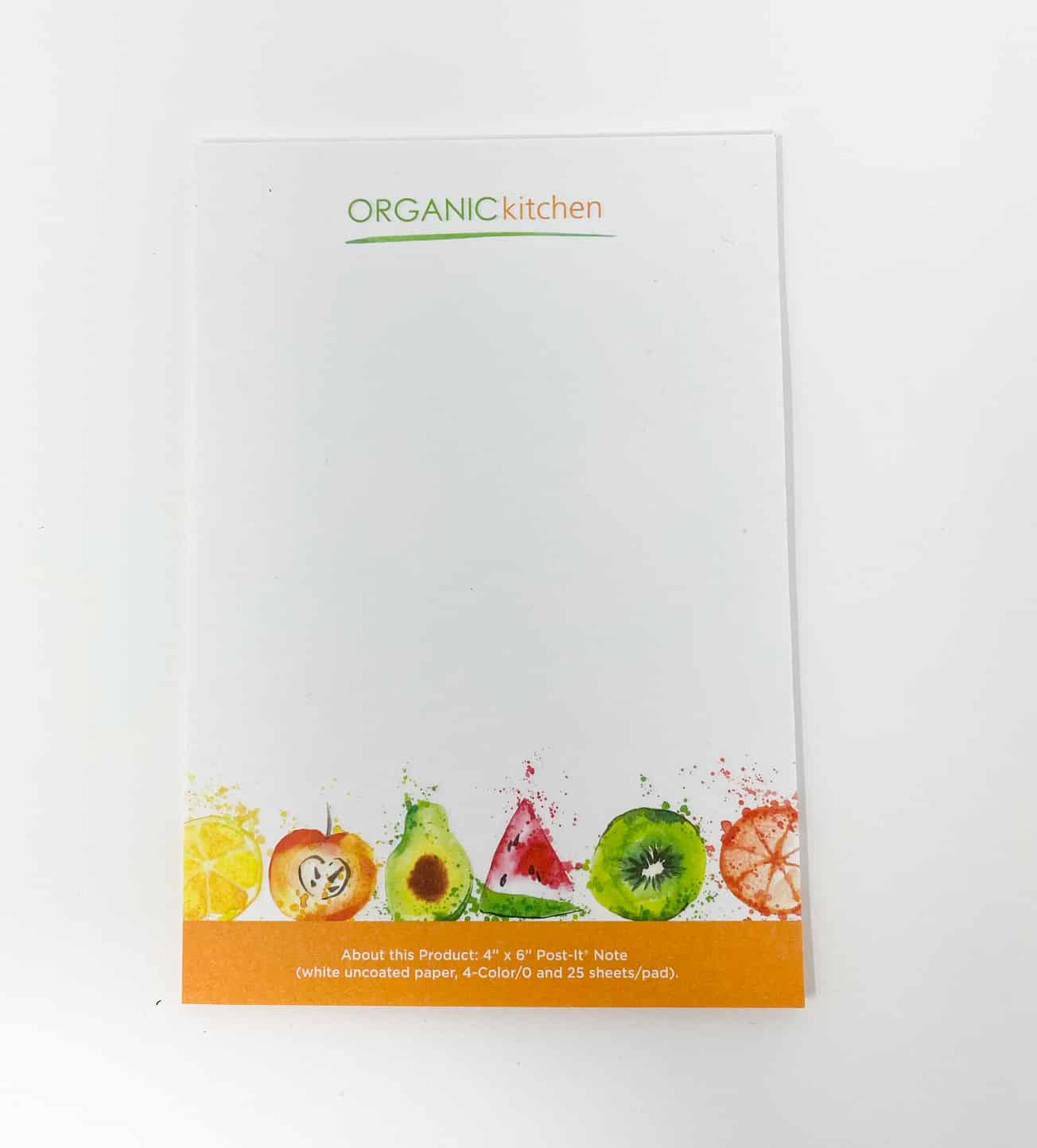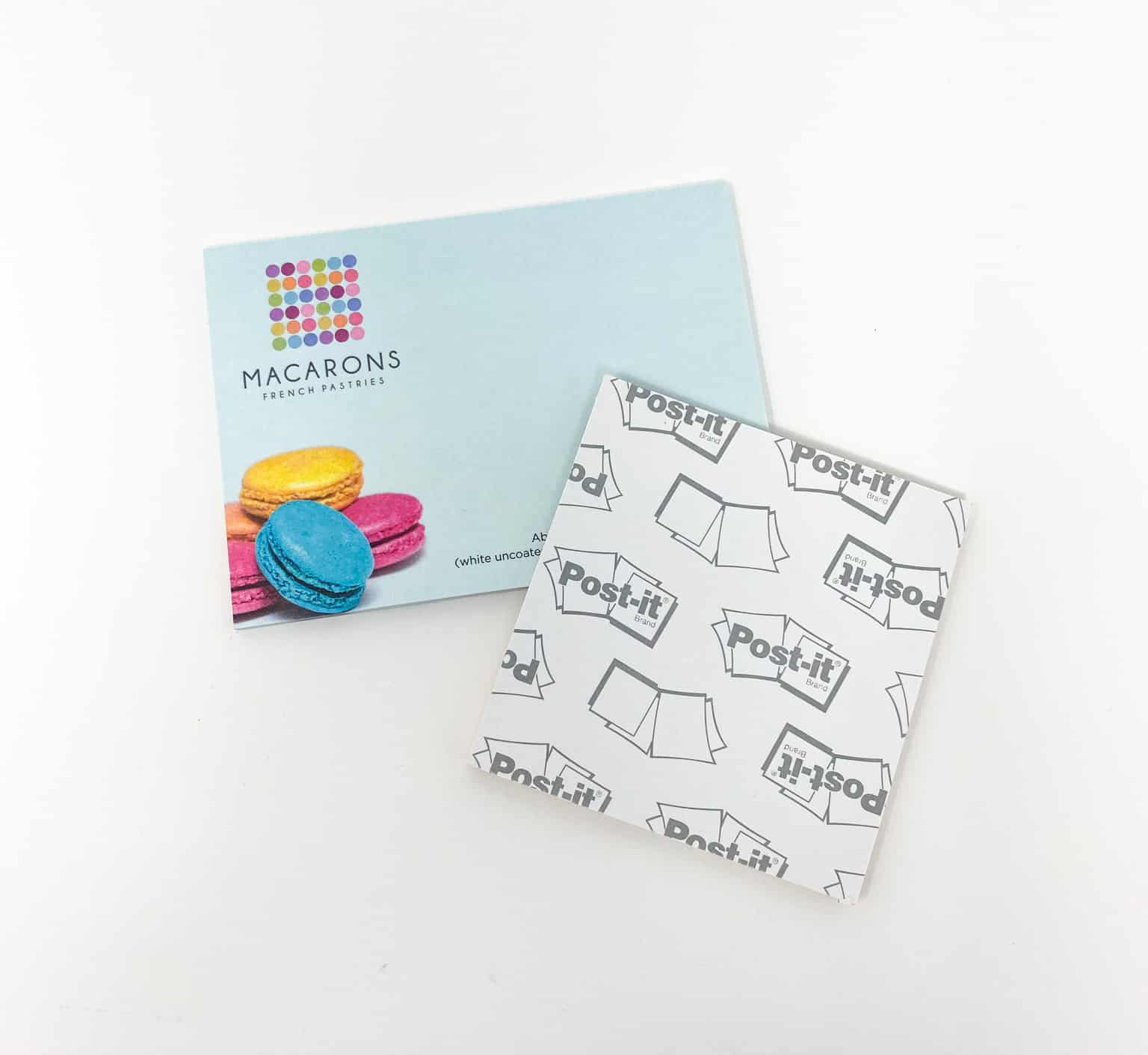 Post-it® Note Design
Don't have a Post-it® Note designed and ready to print? You've got options!
If you are ready to really make your Post-it
®
Note design stick, start with a design from the Printing for Less design team. There are a variety of creative options that can be used to enhance the appeal and impact of your Post-its
®
. Give one a try!
Printing for Less has a team of designers who can create any custom product just for you. You will work one-on-one with your designer to guarantee your vision is realized on paper.
Our graphic designers are highly qualified and experienced (over 50 years combined!). They understand good design principles, and have extensive pre-press knowledge. But more importantly, they create designs that function the way you need them to – helping you grow your business!
Custom design is very affordable – call 800-924-2041 now for a quote on your project!
Post-it® Note Marketing
Make Your Brand Stick: Post-it® Notes Marketing & Design
Picture a day in the life of your customer or prospect. Think of all the things that they need to write down throughout the course of their busy schedule – names, phone numbers, addresses, reminders…the list is endless. And where do they turn? To their handy pad of Post-it® Notes. Post-it® Notes (often called post-it's, sticky notes, stickies, postit, sticky pads, desktop post it notes, or post its) are one of the most widely-used office products around. Yet most businesses ignore the marketing potential of these little mini billboards.
Pack a Promotional Punch with Post-it® Notes
Full color, customized Post-it
®
Notes are the perfect marketing tool for promoting your brand over a long period of time. Just think of the cumulative impact you can make by printing your business name and logo on something as popular as Post-it
®
Notes. Every time one is torn off and stuck to various surfaces in the working environment, you are spreading the word about your company's products or services. Branded Post-it
®
Notes are cost-effective and will help to keep your company in the forefront of customers' minds whenever they are using them.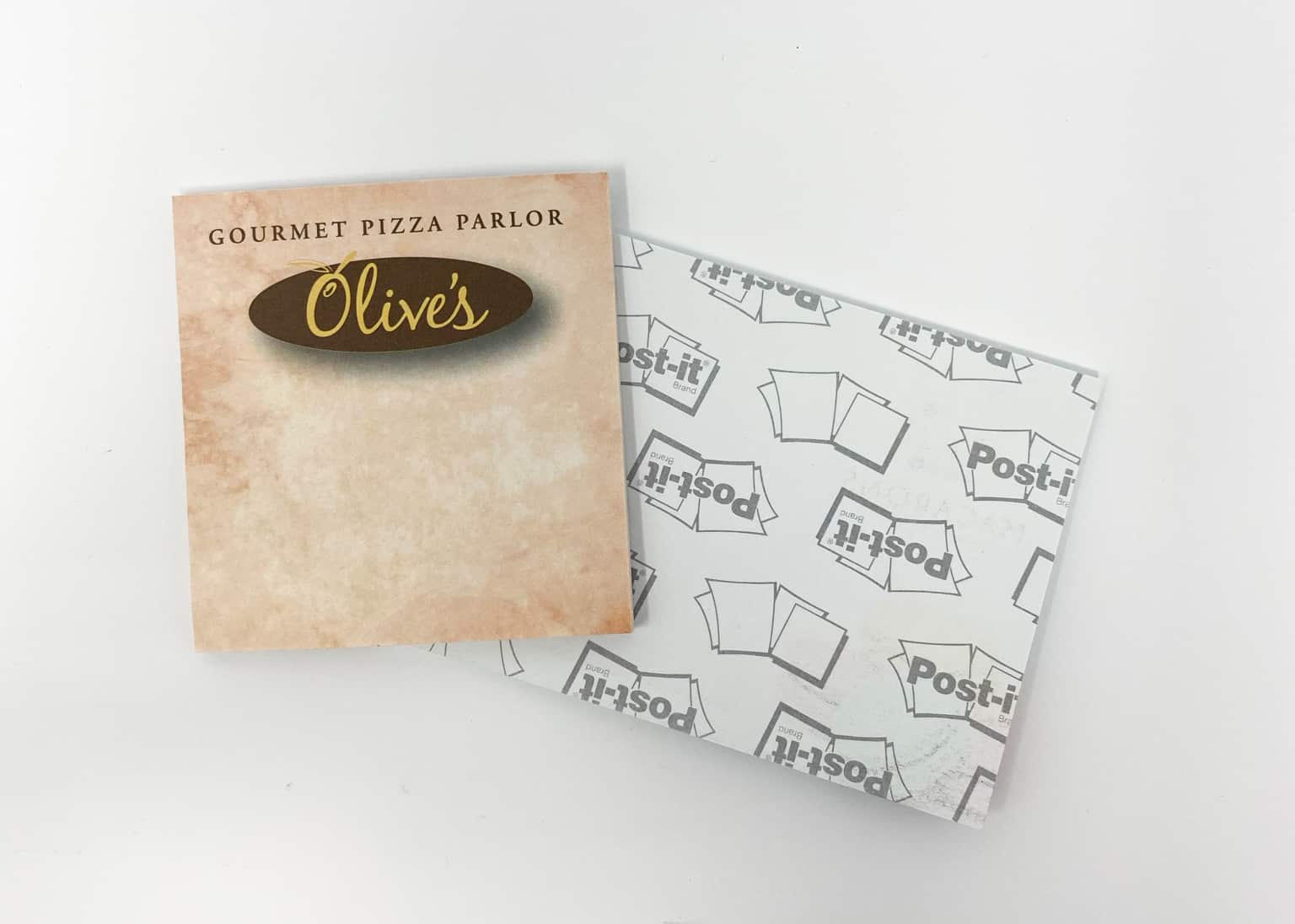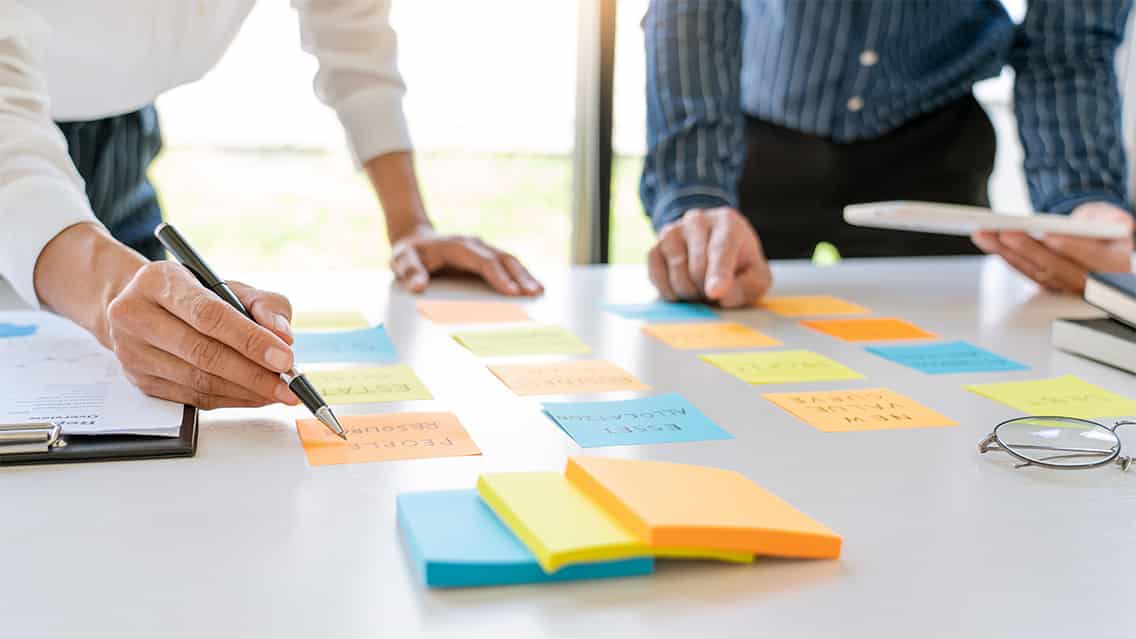 Handy Handouts
Not only are Post-it® Notes effective at marketing, they are also handy so your customers and prospects will appreciate it when they receive them. There are no limits to what you can do with your custom post-its once you have them. Consider the following uses:
Distribute your personalized Post-it® Notes during sales calls
Give them to clients who visit your office or store
Hand them out at trade shows or conventions
Use them whenever including a personal message to prospects or clients to reinforce branding
Include them in your next direct mail package
Include them in your product shipments
Design for Function…and Fun
The options for customizing your Post-it® Notes to showcase your business are endless. They come in a variety of different colors, sizes and sheet counts, and can be designed to fit your brand and marketing objectives. When designing your Post-it® Notes, there are a couple of things to keep in mind:
Brand them – be sure to incorporate your branding by including your logo, company name, or contact information. Keep your logo small or use a watermark if you are looking to cover more real estate.
Function first – make sure that your design features don't take up the entire post-it note and use colors that make it possible for the user's message to be visible.
Keep it simple – be subtle when it comes to font type, character size and position. Your design shouldn't overwhelm the user, but gently remind them that you are there whenever they are ready.
Although Post-it® Notes may seem like just a simple office tool, their marketing power is real and ready to be harnessed. Use these sticky essentials wisely and you will reap the branding benefits!