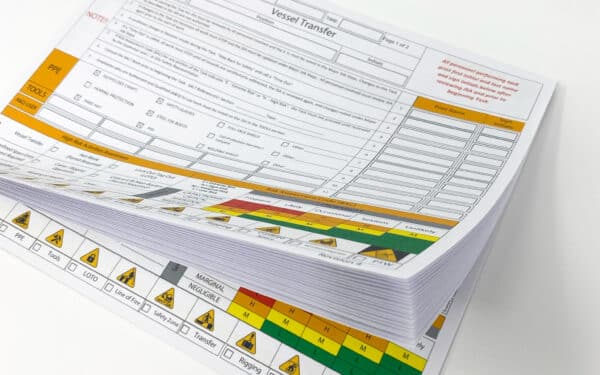 Notepad Printing
Printing for Less can help you create a notepad of any shape and size. Don't have a design? We have a team of designers to help.
Notepad Printing Features
Full color, PMS or black ink on front or both sides
100, 50 or 25 sheets per pad, plus custom options (emboss, die cut, foil and more)
With or without chip board backing
Fast production time
Standard Notepad Sizes
4 1/4″ x 5 1/2″
5 1/2″ x 8 1/2″
8 1/2″ x 11″
Custom sizes available
Find your options – Product Templates
Notepad Paper Options
60# Whitehall Text
70# Uncoated Text
80# Gloss Text
80# Dull/Matte Text
80# Gloss Cover
80# Dull/Matte Cover
Recycled and Custom Papers
Find your options – Talk to a Printing Expert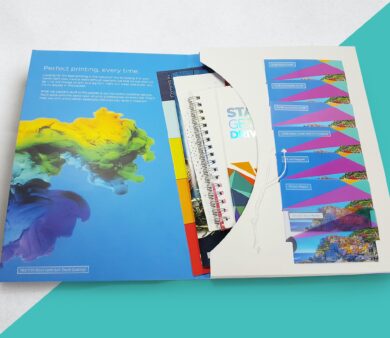 Free Samples
There is no substitute for seeing actual physical examples of what we can print.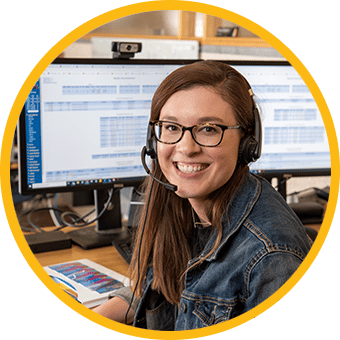 Want to Talk to a Real Person?
We've Got Those!
Want to talk about your project? Want to place an order? Want to know what the weather is like in Montana? (Spoiler: it's beautiful.)
Custom Notepad Printing Options
Printing for Less can help you create a notepad of any size and shape and in whatever sheet quantity. We have custom die-cut available that are real attention-getters! Pages per pad range from 25 to 100 or more, and are glued with chipboard backing. Some customers add distinctive details such as rounded corners or side printing. Our uncoated 70# stock is very popular because of its writing ease, but many options are available. Basically, if you can dream it, we can print it!
In today's highly-competitive business environment, distinctly unique marketing materials enable you to stand apart from your competitors and pique the interest of current and potential customers. Printing for Less pioneered online print ordering for everyday marketing materials, and today more than half of our work is "custom." Our knowledgeable Print Consultants will find the right solution for your custom printing project from a wide selection of products and options to create a look that is as unique as your business.
Get attention-grabbing options for notepads such as: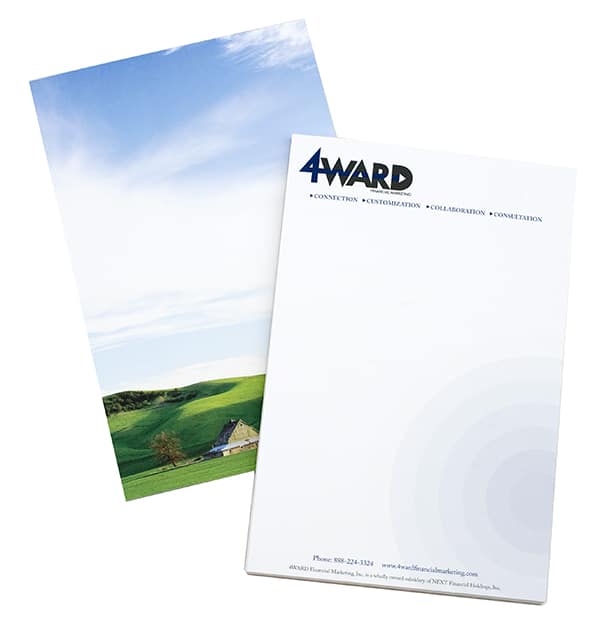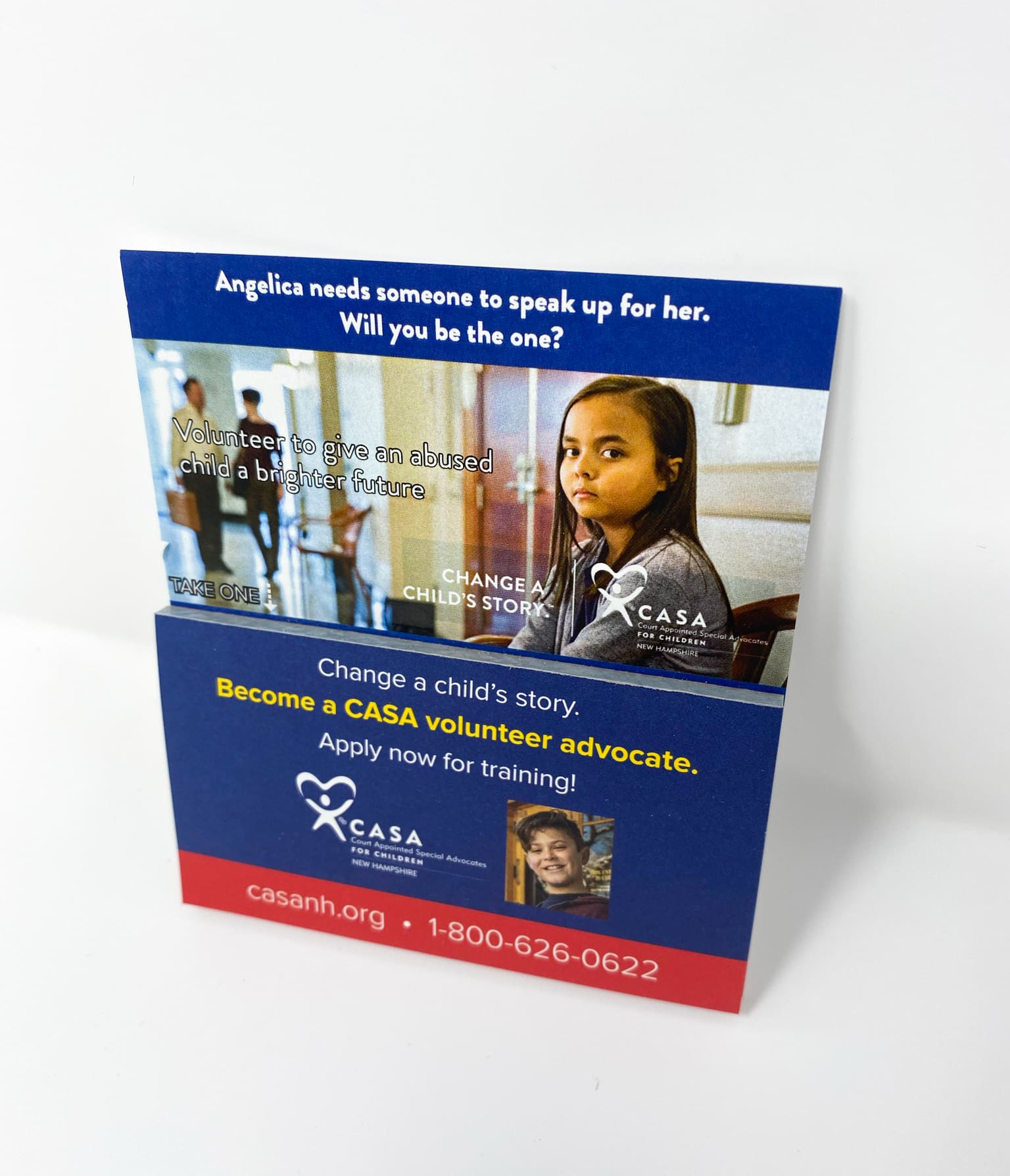 Notepad Design
Don't have a notepad designed and ready to print? You've got options!
When you want to have something to keep your brand in front of your prospects, consider a custom notepad design with help from our expert design team.
Printing for Less has a team of designers who can create any custom product just for you. You will work one-on-one with your designer to guarantee your vision is realized on paper.
Our graphic designers are highly qualified and experienced (over 50 years combined!). They understand good design principles, and have extensive pre-press knowledge. But more importantly, they create designs that function the way you need them to – helping you grow your business!
Custom design is very affordable – call 800-924-2041 now for a quote on your project!
Custom Note Pads
Custom note pads are an inexpensive yet powerful way to keep your products or services in front of your customers, or keep your standard business forms in a convenient to use format. They are usually printed on quality 70# uncoated paper that is easy to write on, with optional matte or gloss papers available to really make your design look good. A number of standard and many custom sizes give you lots of design options. They can be printed in either full color printing, black, or 1 or 2 Pantone inks and padded in your specified quantity with chipboard if desired.
4 1/4 x 5 1/2 Note Pads
This size note pad is the most economical to print and they are used by businesses of all types for getting good brand exposure. Having ongoing use of a branded note pad by your customers keeps their awareness of your services or products high and is one of the best uses of note pad printing. This standard note pad size is a quarter of an 8 1/2 x 11 sheet of paper, perfect for giving away to clients and customers.
5 1/2 x 8 1/2 Note Pads
This common size is half of a standard 8 1/2 x 11 piece of paper, offering added space for larger logos, images and messaging, or just for extra writing space. These note pad examples use full color printing, but PMS color designs are also common, but since spot color inks don't cost much less, you might as well use four color process printing to make your design stand out.
8 1/2 x 11 Note Pads
These large size note pads are frequently used for trade show tear offs and standard company business forms. As you can see from the examples below, they also get used for signup sheets, medical and dental forms, applications and many other unique purposes besides a branded writing pad.
Custom Note Pad Sizes
You can design a note pad in any size or shape that you want. Minor variations on the standard sizes work well as they generally don't cost extra to produce. Horizontal formats can offer useful functionality when needed. The number of sheets per note pad can also be customized to meet your needs, and pads can be glued with chipboard for added strength and ease of use.