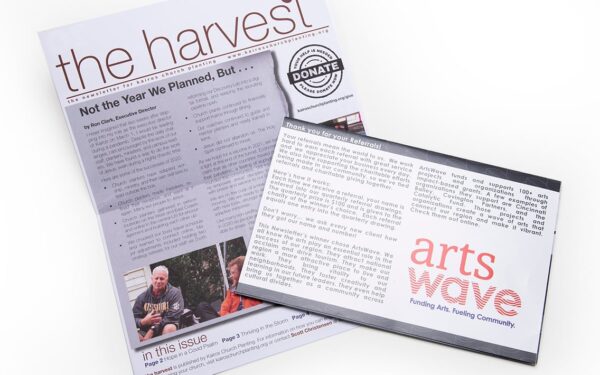 Newsletter Printing
Fully customize your newsletter with size, shape, stock color, weight, binding, and ink options!
Newsletter Printing Features
Full color on front or both sides, or black on the inside
Fast 4 day production time (rush available)
Mailing services available
Standard Newsletter Sizes
8.5″ x 11″
11″ x 17″
11″ x 25.5″
Custom Sizes
Find your options – Product Templates
Paper Options
70# Uncoated Text
80# Gloss Text
80# Dull/Matte Text
100# Gloss Text
100# Dull/Matte Text
Find your options – Talk to a Printing Expert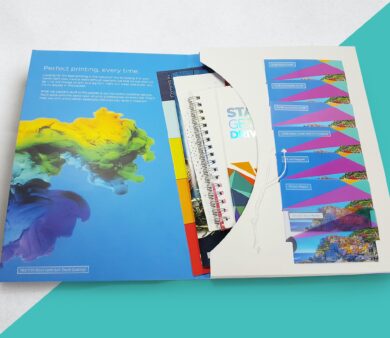 Free Samples
There is no substitute for seeing actual physical examples of what we can print.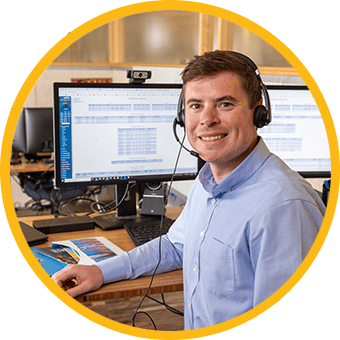 Want to Talk to a Real Person?
We've Got Those!
Want to talk about your project? Want to place an order? Want to know what the weather is like in Montana? (Spoiler: it's beautiful.)
Custom Newsletter Printing Options
Everything we do at Printing for Less is designed to drive sales. That's why we offer fully customizable newsletters, from the size, shape, stock color and weight to the binding, ink and personalization. Even 100% recycled options are available for those forward-thinking businesses out there. The options are only limited by your imagination.
In today's highly-competitive business environment, distinctly unique marketing materials enable you to stand apart from your competitors and pique the interest of current and potential customers. Printing for Less pioneered online print ordering for everyday marketing materials, and today more than half of our work is "custom." Our knowledgeable Print Consultants will find the right solution for your custom printing project from a wide selection of products and options to create a look that is as unique as your business.
Get attention-grabbing options for newsletters such as: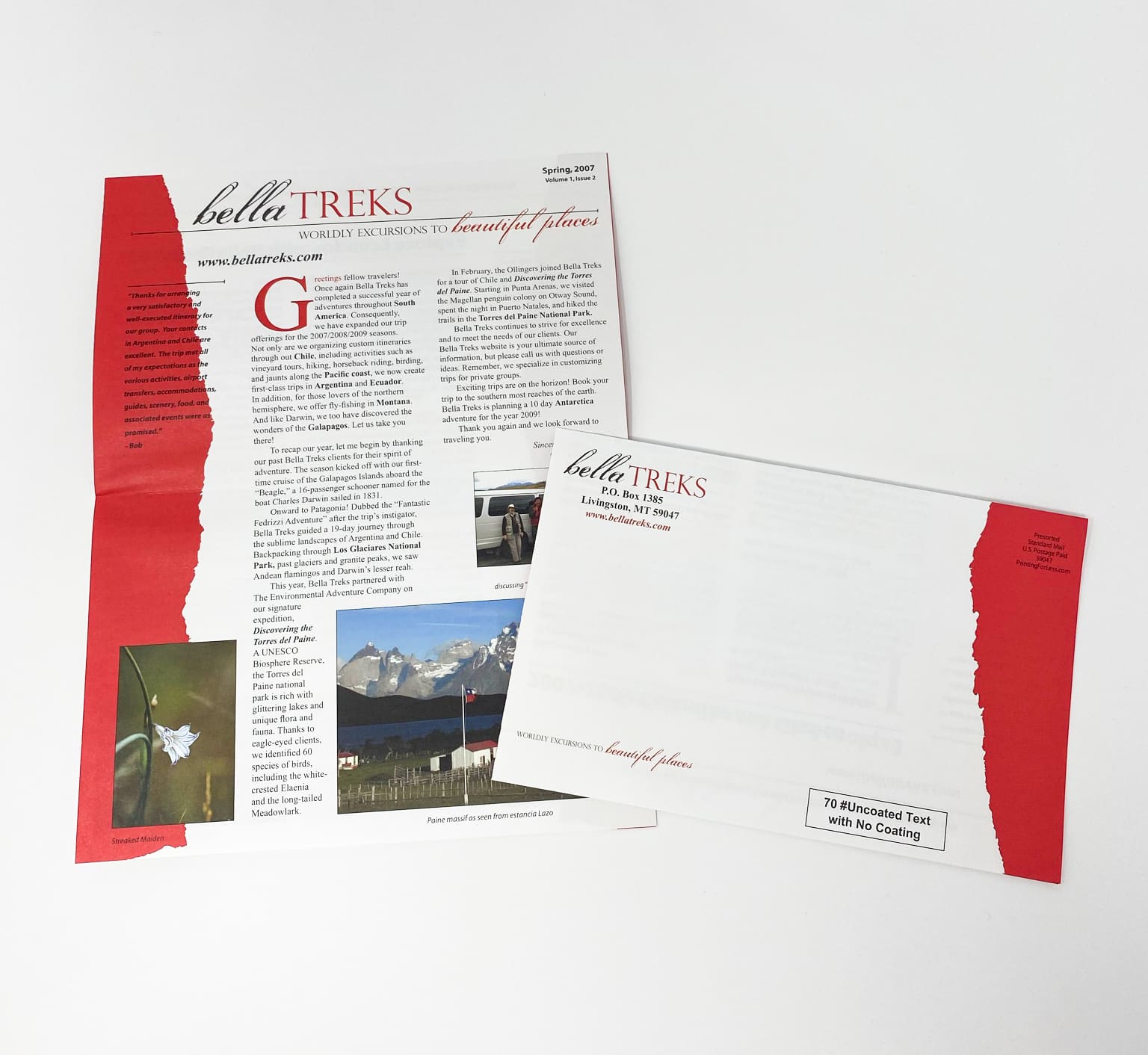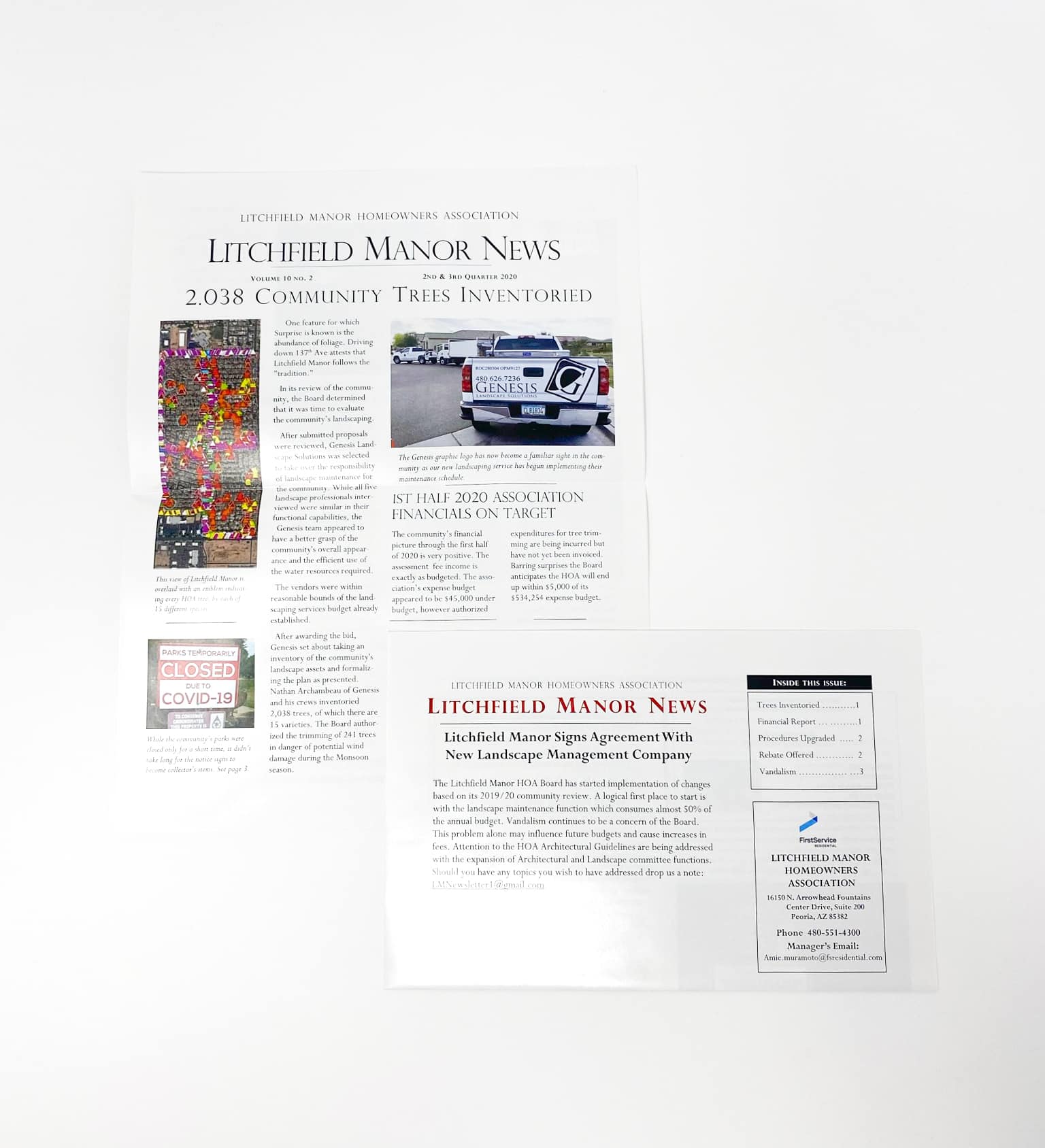 5 Ways to Make Your Newsletter a Success
GREAT COVER STORY

Like a newspaper, a folded newsletter has a single visible cover headline that represent the entire piece – make sure it's a strong one.

THE RIGHT TONE

A newsletter should be informative, but light—don't sell too hard, or you'll push your audience away.

VARIED CONTENT

A great rule for newsletters is 40% content specific to your company and products, 40% industry related, and 20% topical human interest stories.

RECURRING SEGMENT

Whether it's a fun quiz, caption contest, or step-by-step project tutorial—recurring segments are a great way to hook readers into coming back for the next issue.

CALL-TO-ACTION

Every marketing piece needs a clear call-to-action—after you've informed your audience with a captivating newsletter, it's time to ask for their business.
Newsletter Design
Don't have a newsletter designed and ready to print? You've got options!
Need help getting your newsletter looking good and noticed? Check in with Printing for Less's graphic design team to discuss your ideas. They can work with you to make sure your vision is realized on paper.
Printing for Less has a team of designers who can create any custom product just for you. You will work one-on-one with your designer to guarantee your vision is realized on paper.
Our graphic designers are highly qualified and experienced (over 50 years combined!). They understand good design principles, and have extensive pre-press knowledge. But more importantly, they create designs that function the way you need them to – helping you grow your business!
Custom design is very affordable – call 800-924-2041 now for a quote on your project!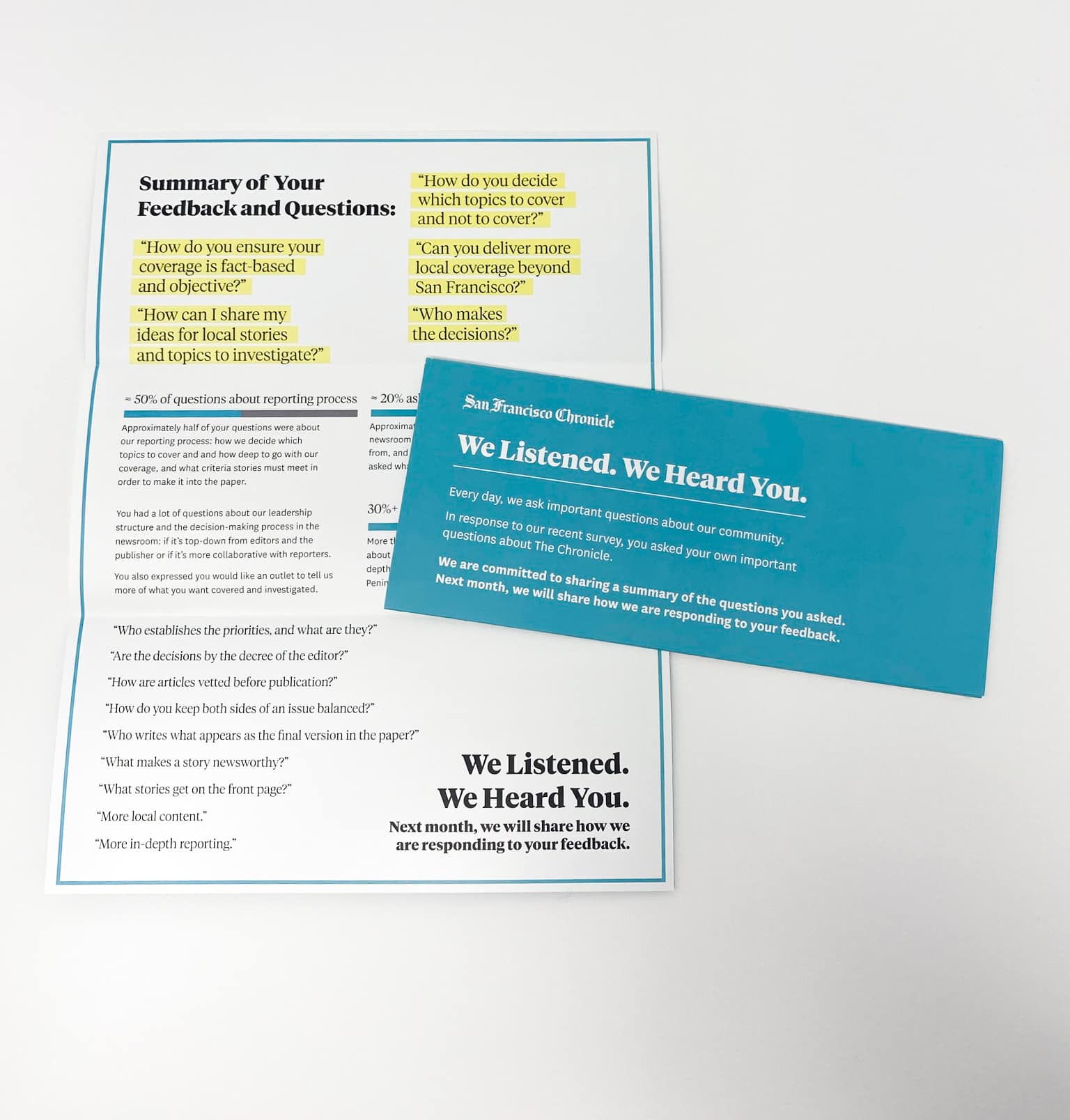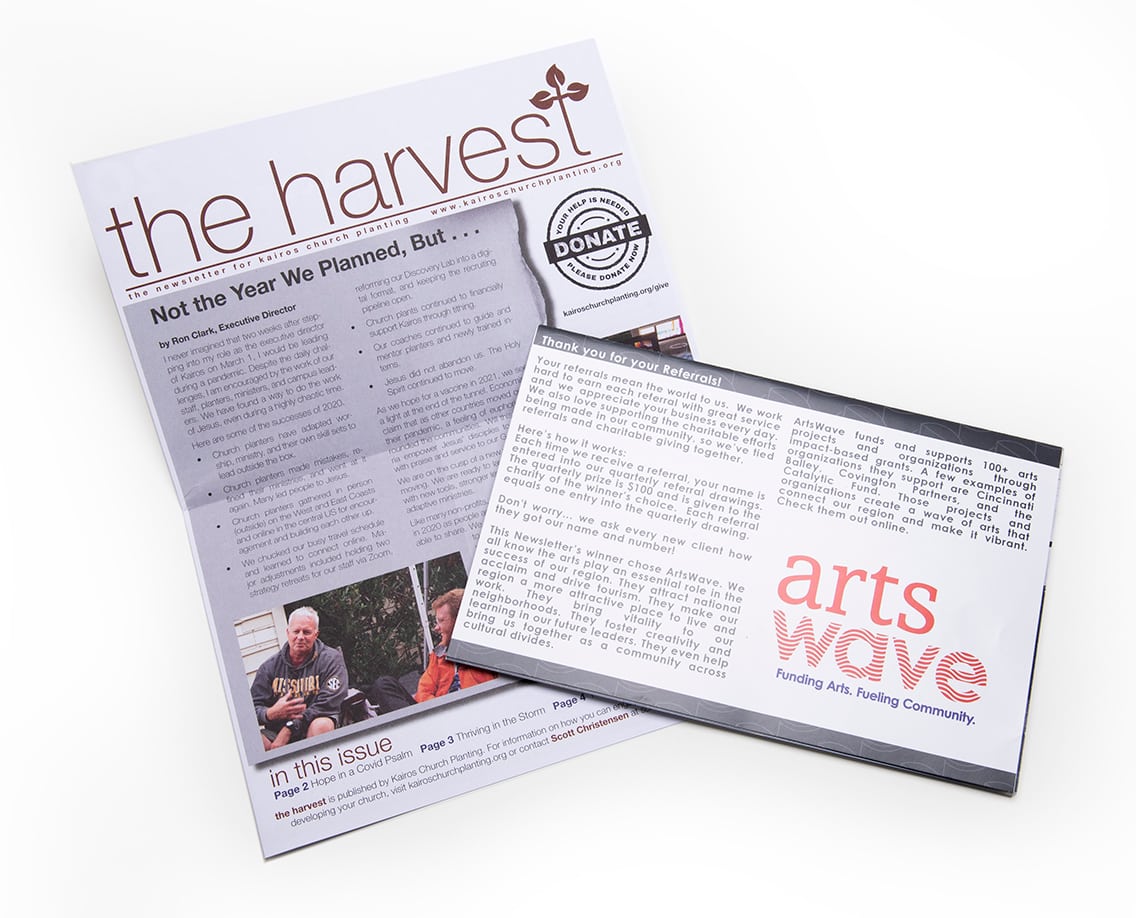 Newsletter Design Tips
Newsletters are a perfect vehicle to promote your new product, service or group. They create a sense of community, can reach a wide audience and provide useful information.
So, you have a good idea, service or a great new product to launch in your newsletter. But, how do you design a good newsletter? What are the key elements to a good newsletter layout and "look"? It is one thing to have tons of great information, but how do you assemble, refine and organize all of it, while making it appeal to your audience? Read on and find out how to avoid the pitfalls and frustrations, and come out with a polished newsletter to promote you and your business.
Newsletter Features
Ask yourself: Does everyone who visits your store or website remember you a day, a week or a month later? Do they think of you first when it comes time to pull out the wallet, and buy? If you said "no", you are not alone. Customers and prospects are inundated with information and choices every day, and it's easy to lose track of your information. Newsletters provide a smart way to stay connected to your customers. Consider these points before diving in:
Who are you designing your newsletter for? First and foremost, a newsletter has to contain relevant and interesting content that your audience wants to read.
What size of newsletter do you want to design and print? What fits in your budget?
From a design and layout aspect, a good newsletter creates curiosity, highlights important details, is easy to read and follow, and flows naturally from one article to the next.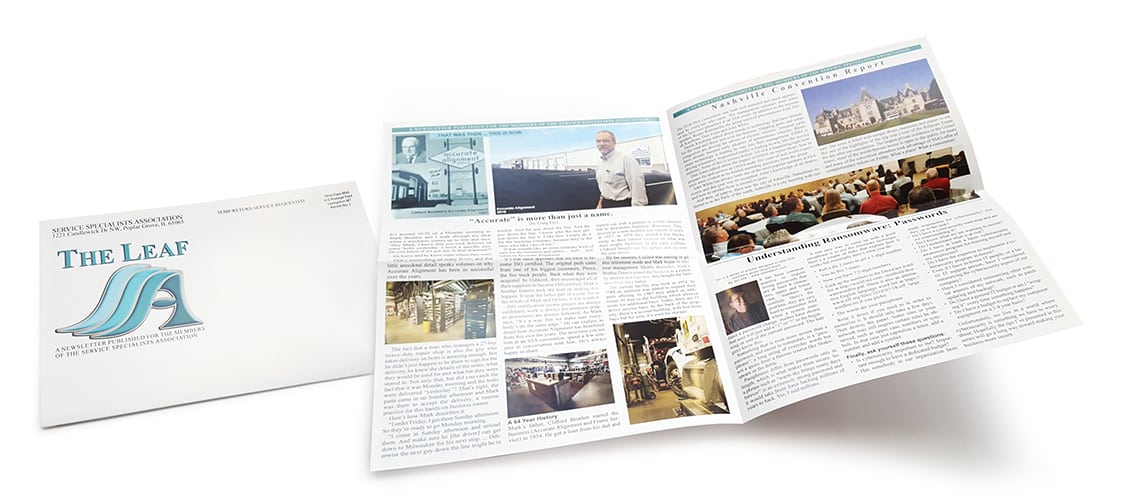 Consistency in Your Newsletter Design
Consistency is critical in newsletter design. A haphazard design element, changing color schemes, or a rotating overall newsletter look does not convey creativity, but rather confusion and indecision. Your customers will appreciate knowing that specific columns or sections of your newsletter will repeat themselves, or be in the same spot when they turn the page.
Stay with a design that matches up well with your other branding initiatives (website, product sheets and logos)
Put repeating elements like page numbers or titles in the same spot on each page of a multi-page document; make it easy to navigate
Keep the same font for your headlines
Stick with the same graphical elements at the header on each page
---
Why Less is More
When you receive a newsletter that is jammed with visual content, your tolerance for deciphering what it all means drains away very quickly. It's just too much work. So while you may have a lot of important information to pass along, remember to distill it down to only what is truly valuable and necessary. Let's look at a few ways to trim the excess, and achieve an organized newsletter design:
Remember to simplify. Distill your newsletter down to its essential elements, such as a single product release, a recap of a tradeshow, or information on a seminar. This does not mean it has to be bare or boring.
Don't clutter every page with images, text, graphics or small print. White space is a good thing, and gives sense and order to your valuable content.
"Bookend" your newsletter with your brand and logo on the first and last page. Open with your brand, and leave with your brand as the last thing your customer sees.
Guide your readers to focus on what is important—special offers, new products, key benefits, dates and pricing. Direct attention to key points with columns, bullet-points, numbered sections and graphical guides. These may include arrows or blocks of information broken up by colored areas.
---
Contrast and Compare
Strong and intentional contrast will make your newsletter design appear crisp and well thought-out. Careful contrast brings interest to the page and spotlights what is essential. On a page that lacks clear contrast, the reader is unsure of where to look first or what is most important.
Creating the right level of contrast can be as easy as a font change or background color adjustment. But the key is to make it stand out and look intentional as much as possible. This is not the time to be subtle. Here are a few tips to consider:
Experiment with large and small elements of the same category, such as big/small photos, big/small fonts or type faces, white space and color.
Use open space wisely. The farther apart the design elements are, the greater the contrast. This may be blocks of color or a distinct pattern.
Use type contrasts such as bold, italics or large and small font mixes.
Try an easy test: put up your design, take a step back, and squint at it. Pay close attention to what stands out. Take note, and if need be, go back and alter it.
---
Important Considerations for Mailing Newsletters
Newsletters are an effective direct mail vehicle, and this adds another element to your design. Be sure to use your free space wisely, and make sure there is room for all the necessary U.S. Postal Service regulations, such as bar-coding, addressing and permit information. Using these design tips will help you reach your readers with effective newsletters to help grow your business or organization.
---
Newsletter Marketing
A good newsletter will increase customer retention and communicate company news, but GREAT newsletters help you interact and truly connect with your audience.Many successful newsletters include QR Codes or unique URLs that push the prospect from the physical newsletter to find out more information online. Think of them as a teaser to a bigger prize–your business! Some newsletters offer survey questions or an "Ask the Expert" column to help increase communication between the client, customer or prospect and the company. The key is regular interaction of value with your most important asset: your customers. For a custom quote or free samples, call Printing for Less's Marketing Advisors at 800-924-2041 or place an order online now.
Why Your Business Needs ItCompany newsletters are a powerful tool in your marketing arsenal. Don't have one? Get one. Pronto. A company newsletter is the perfect instrument to boost sales, cultivate loyalty and increase brand and company awareness. True customer loyalty can only be achieved through showing your customers that you are a credible source of information and have expertise in your field. Laying this kind of groundwork sets the stage for current and future sales by building a strong rapport with your customers and showing you have something to offer beyond your products or services. A newsletter really is about staying in touch with your customers, keeping your business top of mind, and providing "news they can use." An insightful and targeted newsletter adds value, showcases your expertise and alerts them to new products, services or offers.
Where Do You Start?
Let's start at the top:
Give your newsletter a title. This title or name will tie in with you, your company and product or services. If you are an architecture firm, for example, you may want to highlight your specialty or specific skill— "Custom Home Journal," "Green Building and Design Newsletter," or "Urban Home Monthly."
Decide on frequency: weekly, monthly, quarterly or yearly. The more frequently you produce your newsletter, typically, the shorter or more condensed it will be. Quarterly or yearly newsletters can be content-rich pieces, and monthlies work well as one larger sheet folded in half. Obviously, the higher the frequency, the more often you'll be in front of your audience.
---
The Nuts and Bolts of Newsletter Content
When you have the structure of your newsletter figured out, the next step is content. As the old saying goes, "content is king", and your newsletter is no different. The body of the newsletter contains the vital "nuts and bolts" which are paramount to its popularity and credibility with your readers.

Tap into the expertise within your company for the content of you newsletter; you might be surprised how diverse, talented and knowledgeable your staff really is. Regardless of what you put into your newsletter, be sure to include an appropriate point about a new product or service that connects with the theme of the newsletter. It's perfectly acceptable to do this in moderation; just don't make it a forum to showcase all of your advertising!
These include:
Organizational news and announcements
Articles and how-to's
Special offers, sales or promotions
Featured events, seminars and classes
Tips and techniques
Interviews with leaders in the industry or field
---
Bored To Tears? Don't Worry, So Are Your Customers
What you write and how you write it is critical; it provides value to your customer, seats you as a subject-matter expert, and is interesting to read. This is dangerous ground-newsletters often have the ominous reputation of being tedious, fact-filled fish-wrap, created only to promote the company. Dorothy in Accounting went on a cruise to Jamaica? You just updated your credit card system? No one cares. Tell me something useful about your company that will help me in my daily life or business. Take the time to look at your content critically, and through the eyes of your customers. Does it read well? Does it make sense? Is it content that they can take away and use?
Follow-Through Is Not Just For Your Golf SwingEarlier, we mentioned the frequency of your newsletter delivery. Whether weekly, monthly or quarterly, stick to the program. This is a two-fold benefit: First, it gets your customers used to the routine, and they will come to expect it. Second, it keeps you constantly on your toes, looking for suitable content to include in the next newsletter, while being critical of what should and should not "make the cut."
---
Gain and Retain Newsletter Readers
Consistent delivery through a targeted mailing list and sign-ups will cement your schedule, and the content, look and feel of the newsletter will keep your customers coming back for more. Encourage your recipients to pass their copies along to friends and explain how to sign up on the newsletter. Or invite your readers to submit articles or ideas to keep interest high in reading each issue.
Additionally, responses to special newsletter marketing campaigns within the piece, such as specific coupons, not only offers your customers an extra reason to read your newsletter, they also give you valuable information about what newsletter marketing offers work.
Newsletter marketing can seem a bit menacing at first, but your business cannot afford to overlook the power of this strategic marketing tool. Get started today and start connecting with your customers in a whole new way.
---
Newsletter Mailing Services
If you're tired of spending your time messing with address labels, licking stamps or hauling heavy boxes to the Post Office, Printing for Less has a solution for you! With our state-of-the-art mailing software and addressing equipment, we not only save you time and eliminate the hassle, we can get your mailing directly to your customers faster and for less money.
If your mailing project needs inserting, collating or wafer sealing, please call us at 800-924-2041. Our Mailing Services Team will work with you to ensure your project is a success!
Want to grow your customer base? Printing for Less can help you identify your target market and find a targeted mailing list that will work for your business. Call us at 800-924-2041 for list information and costs.Use our handy Direct Mail ROI Calculator to see how easy it is to increase your business.
Mailing Services Pricing
As your one-stop shop for printing and mailing, you can price and order your direct mail piece right on our ordering pages for postcards, brochures, newsletters, catalogs and greeting cards.
On the product ordering page, enter your print Quantity in our InstaPrice® calculator and select your options.
Enter the quantity of pieces to be mailed and your preferred mail class in the Mailing Services section to get the price including mailing.