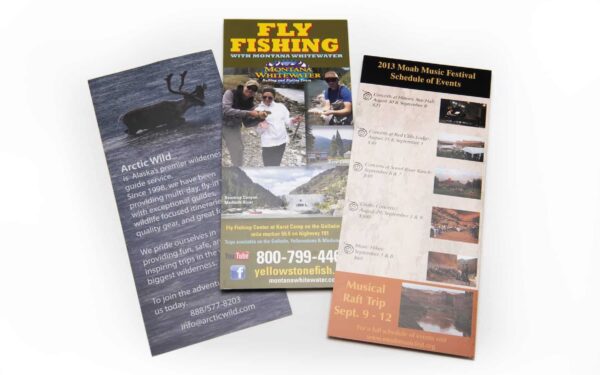 Buck Slip Printing
Create marketing materials that will help you stand out with special printing effects.
Buck Slip Printing Features
Full color on front or both sides, or black or blank on the back
FREE gloss aqueous coating
Optional UV coating for extra shine and durability
Fast 4 day production time (rush available)
Standard Buck Slip Sizes
8.5 inches wide:
3.5″ x 8.5″
7″ x 8.5″ (half folds to 3.5″ x 8.5″)
10.5″ x 8.5″ (tri or z-folds to 3.5″ x 8.5″)
5.5″ x 8.5″
7 inches wide:
3.5″ x 7″
7″ x 7″ (half folds to 3.5″ x 7″)
10.5″ x 7″ (tri or z-folds to 3.5″ x 7″)
Find your options – Product Templates
Paper/Stock Options
70# Uncoated Text
80# Gloss Text
100# Uncoated Cover
120# Gloss Cover 14pt
120# Dull/Matte Cover 14pt
Fold Options
No Fold
Half Fold
Tri Fold (10.5″ size only)
Z Fold (10.5″ size only)
Find your options – Talk to a Printing Expert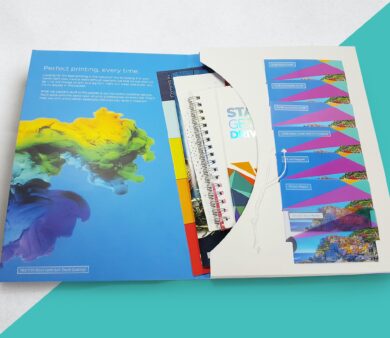 Printing Samples
There is no substitute for seeing actual physical examples of what we can print.
Just let us know what type of products you would like to see along with your quote or request printed samples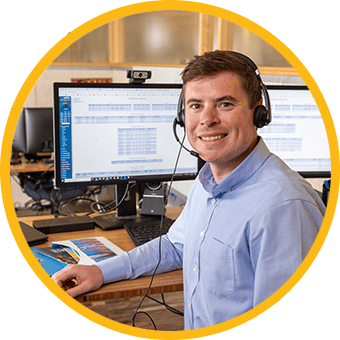 Want to Talk to a Real Person?
We've Got Those!
Want to talk about your project? Want to place an order? Want to know what the weather is like in Montana? (Spoiler: it's beautiful.)
Custom Buck Slip Printing Options
In today's highly competitive environment, distinct marketing materials-like attention-grabbing and memorable business cards-drive potential customers' interest in you and your business. A full 40% of the work we do here is custom, so you can rest assured that we can handle your unique marketing strategy and design! In today's highly-competitive business environment, distinctly unique marketing materials enable you to stand apart from your competitors and pique the interest of current and potential customers. Printing for Less pioneered online print ordering for everyday marketing materials, and today more than half of our work is "custom." Our knowledgeable team will handle your most creative and challenging marketing strategies. We'll find the right solution for your custom printing project from a wide selection of products and options and create a look that is as unique as your business. See examples of die cutting, embossing, foil stamping and other custom printing effects.
Get attention-grabbing options for buck slips such as: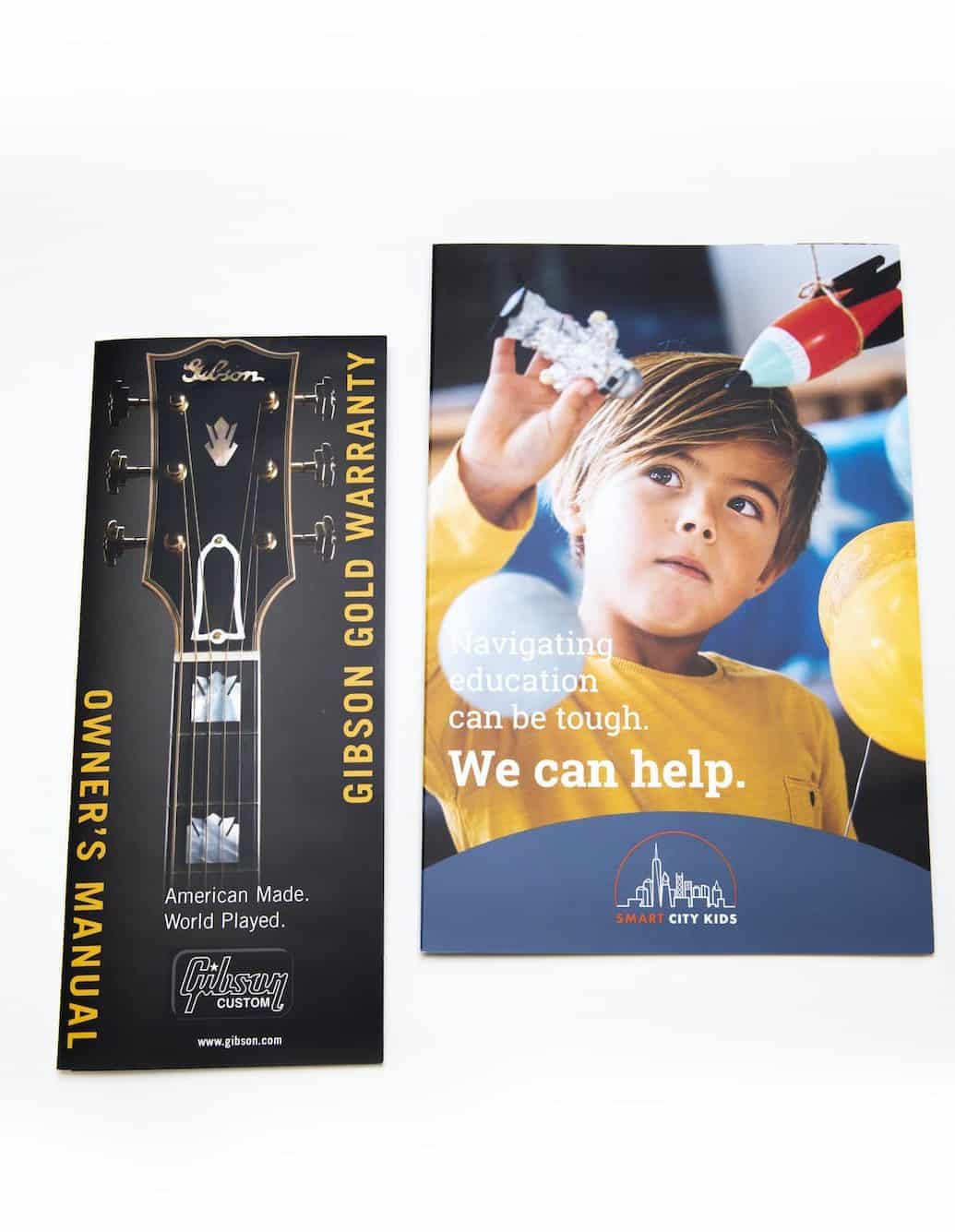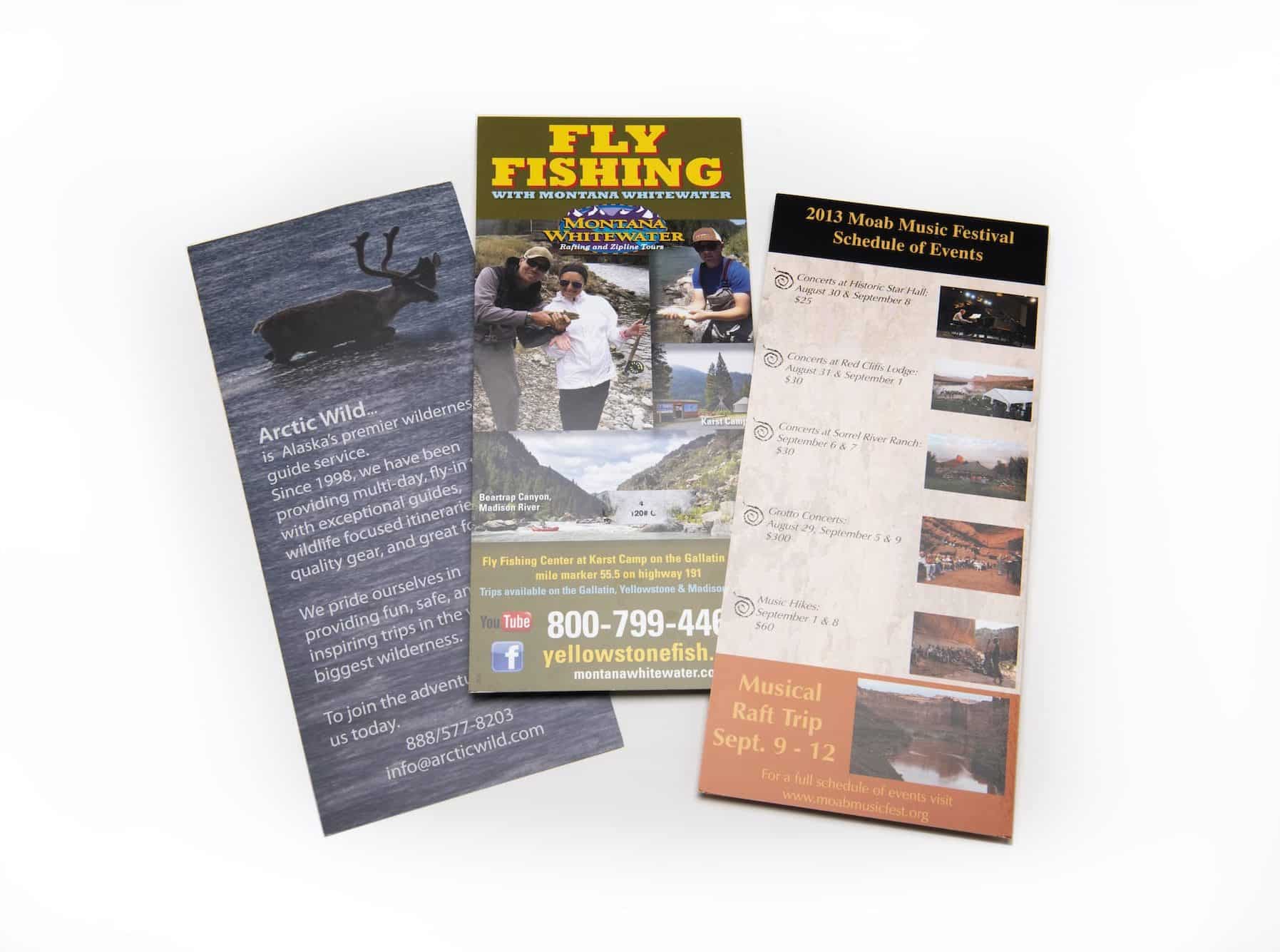 Buck Slip Design
Don't have a buck slip designed and ready to print? You've got options!
The design of a buck slip or statement stuffer is critical to it getting noticed and acted upon. Our professional designers can make your statement stuffer stand out and get noticed to help ensure the success of your marketing efforts.
Printing for Less has a team of designers who can create any custom product just for you. You will work one-on-one with your designer to guarantee your vision is realized on paper.
Our graphic designers are highly qualified and experienced (over 50 years combined!). They understand good design principles, and have extensive pre-press knowledge. But more importantly, they create designs that function the way you need them to – helping you grow your business!
Custom design is very affordable – call 800-924-2041 now for a quote on your project!
Buck Slip Marketing
Buck slips or statement stuffers are one of the easiest and most cost-effective ways to communicate with a customer base. But they aren't just for mailings anymore! You can hand them out as marketing pieces during 'street attacks', or make them available to your customers like a flyer.
Printing for Less's buck slips, are a great way to communicate with existing customers. You can use them to introduce new products and services, publicize an upcoming event, promote a call to action, or to notify your customers of important information. Buck slips can be a relatively inexpensive way of enhancing existing interaction with your customers.
Custom Statement Stuffer Printing
Incorporate any number of custom printing options that will really jazz up your buck slips or statement stuffers. Consider embossing to add visual interest and texture. Die cutting is a fantastic way to increase interest; we can incorporate whatever shape you can dream of. Other custom printing effects include rounded corners, foil stamping, metallic inks, special coatings, variable data, and special folds.
Getting them Mailed
Looking for full service? If you are mailing a general correspondence and want to include a "statement stuffer", we can also print the personalized correspondence and custom envelope. We are happy to take your list and handle the mailing for you, ensuring a stream-lined and successful project from beginning to end.
The staff at Printing for Less will assist you in designing pieces that will expertly communicate the message you want convey to your customers. Buck slips are available in a variety of sizes and paper finishes that can be selected depending on the specific need. Full color printing and glossy aqueous or UV coating can help ensure that your buck slips get noticed.
Give Printing for Less a call to speak with a print expert about creating a buck slip that will get you noticed and generate the results you're looking for. Call 800-924-2041 now or place an order online today!