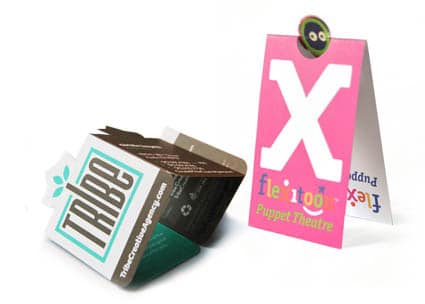 Folded Business Card Printing
Increase the amount of space to promote your brand and stand out with folded business cards.
Folded Business Card Printing Features
Full color on either side, or black on the inside
FREE gloss aqueous coating
Optional UV coating for extra shine and durability
Scored for easy folding
4-day production (rush available)
Durable, clear, easy access packaging to protect your business cards
Standard Sizes
3.5″ x 4″ flat, even folded to 3.5″ x 2″
3.5″ x 3.75″, offset folded to 3.5″ x 2″
7″ x 2″, vertical folded to 2″ x 3.5″
Find your options – Product Templates
Paper Options
Thick, high-quality cover stocks:
120# Gloss Cover 14pt
120# Dull/Matte Cover 14pt
100# Uncoated Cover 14pt
Recycled and Custom Papers
Find your options – Talk to a Printing Expert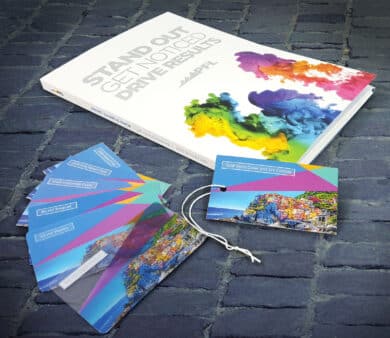 Free Samples
Printing for Less offers a nearly limitless selection of products, options, and services to empower the message you tell through print.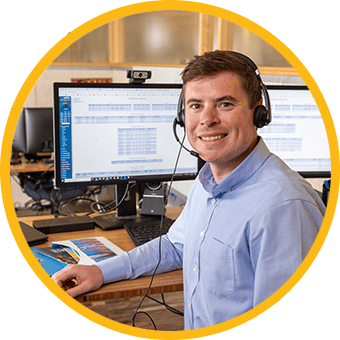 Want to Talk to a Real Person?
We've Got Those!
Want to talk about your project? Want to place an order? Want to know what the weather is like in Montana? (Spoiler: it's beautiful.)
Custom Folded Business Card Printing Options
When you really want to do something special with your folded business card, consider adding one of our many custom printing effects including rounded corners or a perforation to allow prospects to easily tear off one of the panels. You can also add elements such as foil stamping, UV coating, metallic inks and embossing to really make your folded business card stand out.
In today's highly-competitive business environment, distinctly unique marketing materials enable you to stand apart from your competitors and pique the interest of current and potential customers. Printing for Less pioneered online print ordering for everyday marketing materials, and today more than half of our work is "custom."
Our knowledgeable team will handle your most creative and challenging marketing strategies. We'll find the right solution for your custom printing project from a wide selection of products and options and create a look that is as unique as your business.
Get attention-grabbing options for folding business cards such as: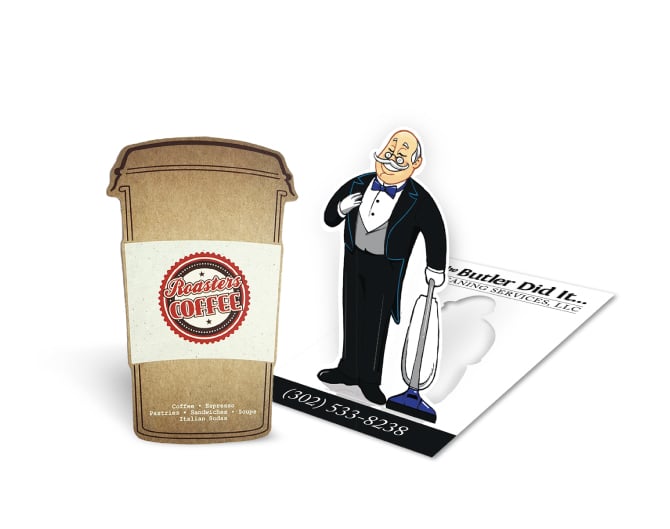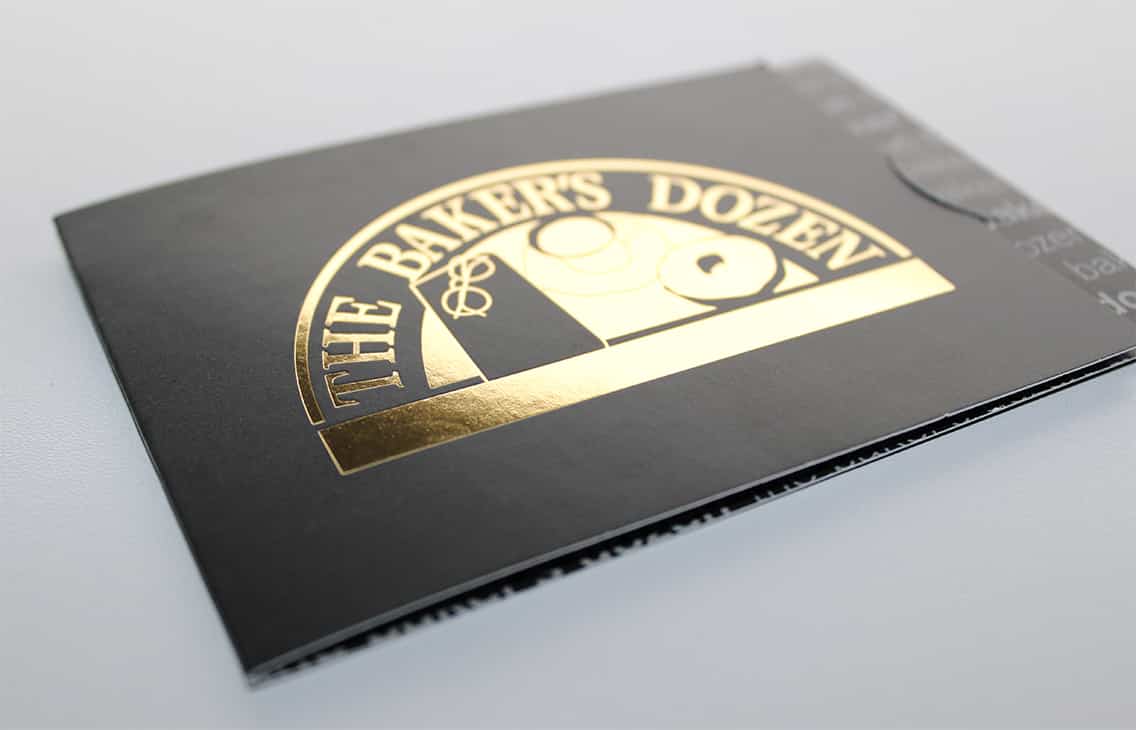 Folded Business Card Design
Don't have a folded card designed and ready to print? You've got options!
With double the space you need double the design. Not to worry when you have the Printing for Less design team at your disposal. They will work one-on-one with you to guarantee your vision is realized on paper.
Printing for Less has a team of designers who can create any custom product just for you. You will work one-on-one with your designer to guarantee your vision is realized on paper.
Our graphic designers are highly qualified and experienced (over 50 years combined!). They understand good design principles, and have extensive pre-press knowledge. But more importantly, they create designs that function the way you need them to – helping you grow your business!
Custom design is very affordable – call 800-924-2041 now for a quote on your project!
Folded Business Card Marketing
With Printing for Less's folded business cards you can forget about boring your prospective clients with clichéd, over-done, double-sided business cards and elicit thrill with a new, unconventional approach instead!
Our folded business cards are sleek, sophisticated, edgy, and double the amount of space you have to promote yourself, your product, or your service. Print on all four panels or just two; choose from a horizontal fold or a vertical fold – the options are limitless with our savvy folded business cards.
Just like our regular business cards, our standard stock is thicker and higher quality than our competitors.
Folded business cards will take your company and its marketability to the next level. To learn more about folded business cards, give our print experts a call at 800-924-2041 for a custom quote and/or free samples.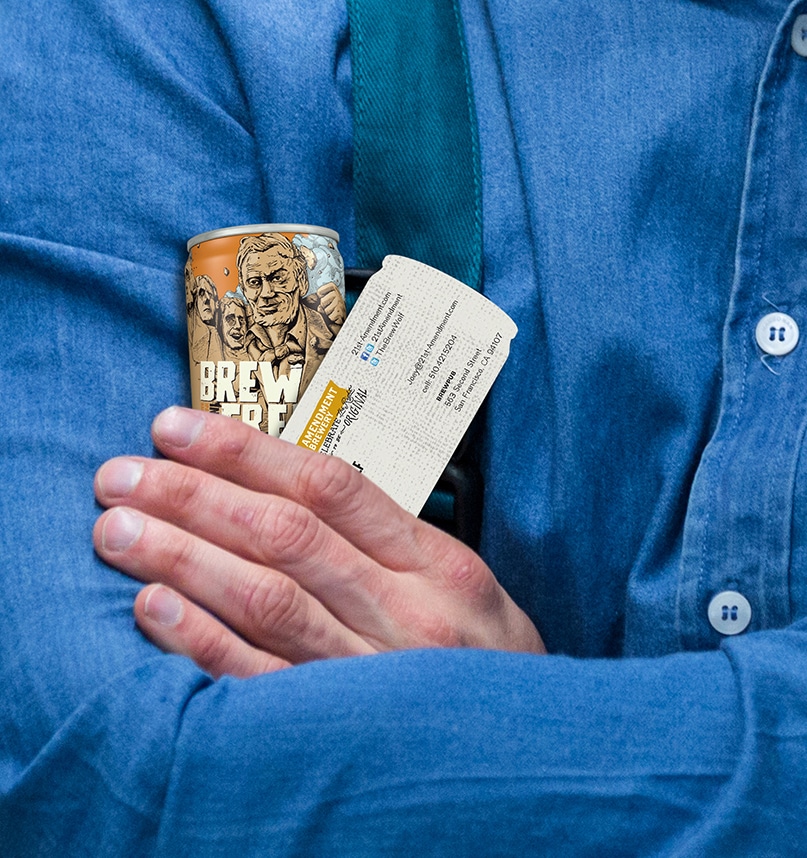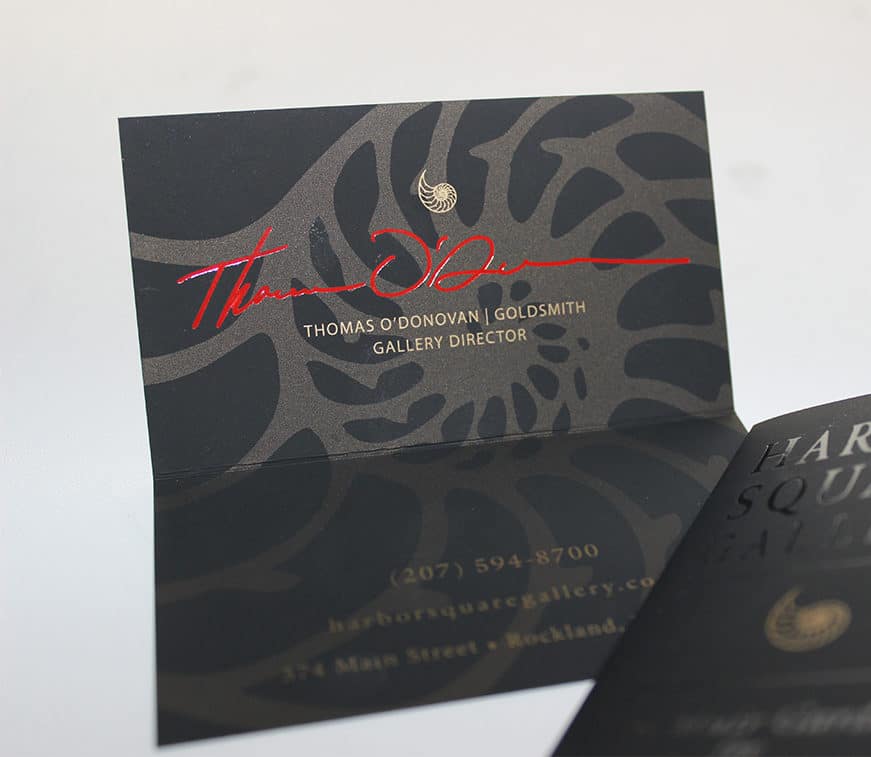 Business Card Fold Styles
There are numerous folding styles available for double business cards. Below are the most commonly used ones. Download the free folded business card templates with directions on how to use them.
Long Even Fold – The long even fold features a full fold that goes the long direction on the card, allowing you to showcase additional information on the inside of the card that is revealed when your prospect or client lifts up the flap. The visual design can be either horizontal or vertical on the card, also called landscape or portrait.

Short Even Fold – The short even fold goes the short direction on the card. The visual design of the card can be also be either horizontal or vertical. The short folded business card's unique look will help add an element of individuality to any card.

Offset Fold – The offset fold includes a reveal panel. One part of the card is shorter, allowing a portion of the inside of the card to show when folded over. The offset fold uses the reveal panel to highlight important information oe design elements. This can be used on any of the long or short, horizontal or vertical fold styles.