Print Design Services
Whether you're looking for a spectacular new logo or some stunning flyers, the talented designers at Printing for Less can make it happen. Printing for Less prides itself on its high quality designers who deliver only the best graphic design services to compliment your outstanding print projects.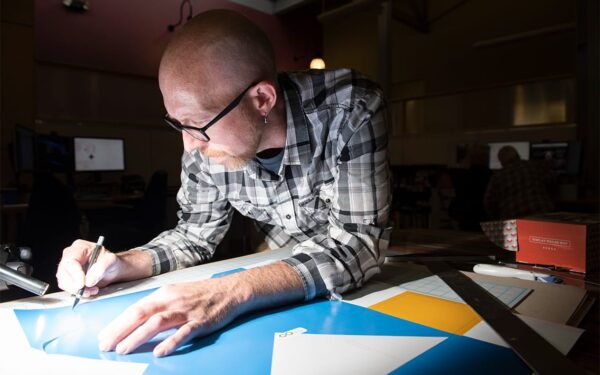 Printing for Less Design Services
Our designers can handle the most complex, custom jobs while delivering our world class customer service.
---

Design Services Include
With years of design experience and current graphic trends, we can design a wide variety of logos and print collateral. We take pride in creating stunning, eye-catching layouts based on your input/direction or driven from previous marketing materials that your company has produced in the past. Our design services are offered in conjunction with your printing projects. Aside from logo creation, we do not offer "Design Only".

What Is Needed From You – Text
All text you would like included provided in a workable format (ie. Word, Notepad, or comparable desktop publishing format) or provided via email. We do not type up large amounts of text from scans or images or provide marketing ideas and "Calls to Action".

What Is Needed From You – Logos/Images
High quality logos (preferably vector) and images (high resolution / 300 dpi) you would like included in your layout. However, all our design services do include the usage of stock photography from istockphoto.com in the event you do not have any specific images you would like us to use. If you would like to select your own from istockphoto.com we ask that you provide the Image ID Number associated with each stock image.

Brand Guidelines
In the event your company does have an established brand identity, please provide this along with any font files that may be necessary for us to adhere to your design standards. We do have a wide range of fonts at our disposal but do not purchase fonts by request. Please inquire ahead of time if you would like to check on specific font availability. Otherwise, feel free to convey your design intent through explanatory wording (i.e. feeling/mode to convey, modern vs. traditional) or by sending in sample images you like.

Design Pricing
The majority of our design services have a flat, affordable rate that includes 3-4 rounds of revisions so we can make sure you love it. Additional requests beyond the initial design agreement may add additional costs. Please call to discuss your project specifics and we will be happy to provide you an estimate or quote.

Timelines
Depending upon the complexity of your project, timelines may vary. The average turnaround times can range from 3 – 7 business days. If you do need your project rushed, please call to discuss. Rush design fees may apply.
Otherwise design projects are handled in the order in which they are received. Corrections following your initial proof are typically handled within 24 working hours from when they are received.
We're Committed to the Success of Your Project From Ideation to Implementation
From visualizing the first ideas of your project, all the way to the delivery, we're committed to the success of your project. That's why we're trusted by some of the biggest brands you know (and independent ones you should!)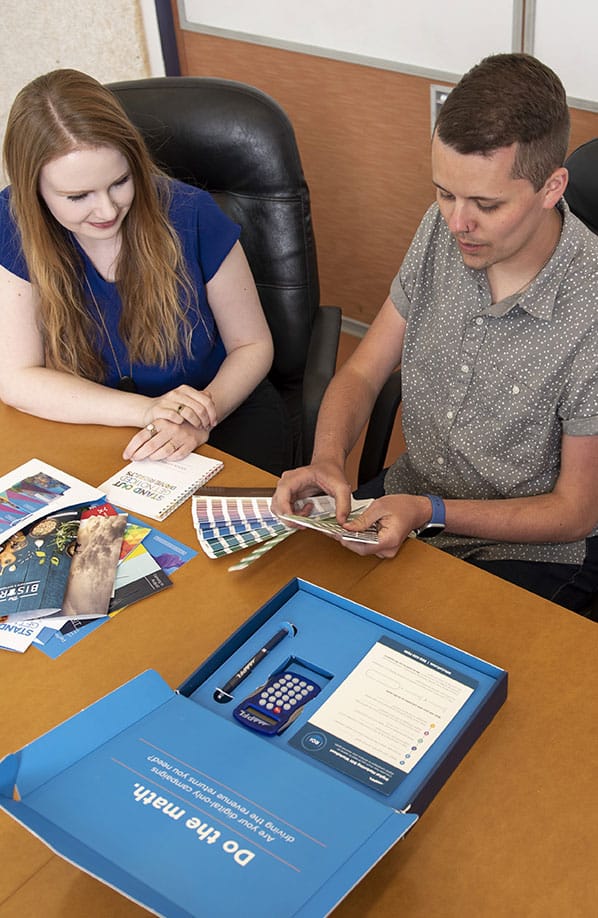 Need Help Deciding Where to Start?
Contact us by phone or by the form below for assistance.