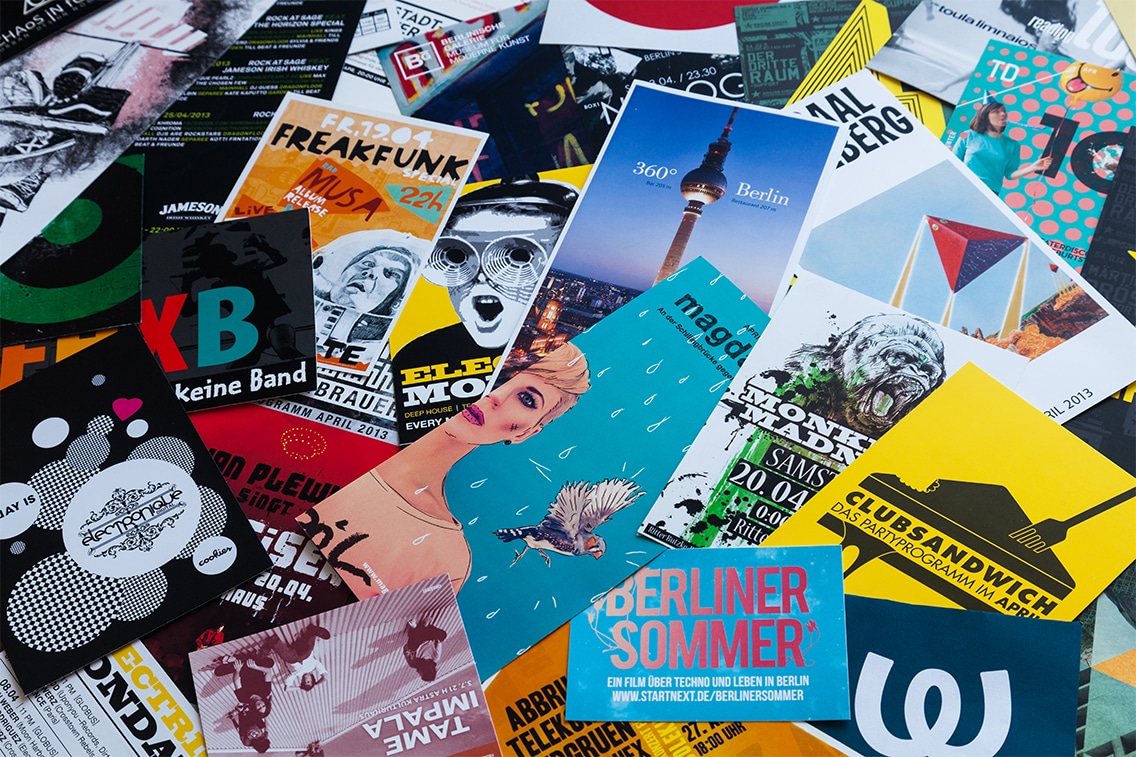 10 Types of Paper: Choosing the Best Option for Any Need
When designing marketing materials, do you take time to think through what type of paper you should use? While paper might not be the first thing that comes to mind when planning a campaign, it can greatly impact a design's presentation. We want your business to put its best foot forward and create eye-catching products. So, we've created this guide to help you understand the different types of paper and how to choose the best one for your project. Let's dive in.
There are How Many Types of Paper?!
Most people don't realize how many different types of paper there are to choose from. From text weight paper to glossy finishes, you truly have an endless amount of options. To better understand which type will fit your needs, look at some of the most common examples below.
Text Weight Paper
Text weight paper is lightweight and thin. This style is easy to roll and fold, making it perfect for brochures, letters, and interior pages of magazines. Our house text stock weights come in 60#, 70#, 80#, and 100#.
Cover Weight Paper
Cover weight paper is heavier and less likely to bend than text weight paper. It's commonly used for business cards and greeting cards. Our house text stock weights are 80#, 100#, 120#, 160#, and 200#.
Synthetic Paper
Unlike traditional paper, synthetic paper isn't created using wood pulp. Instead, it's made using recyclable plastic stock that can weather many elements. According to our Custom Solutions Team Lead, Melanie Handl, synthetic paper is one of the best styles for companies looking for a sturdy option. "It's tear resistant, water resistant, and is easy to clean with warm, soapy water. We see the synthetic papers used as menus, door hangers, informational sheets in hotels, and maps that need to stand up to the elements."
Adhesive Paper
Adhesive paper is designed to stick onto surfaces like envelopes or boxes. People use adhesive paper for product labeling, address labels, and sticker campaigns.
Uncoated Paper
Paper weight isn't the only thing to keep in mind when choosing the style of paper you need. The coating also has a significant impact on product appearance and durability. Uncoated paper is rougher and more absorbent than coated options. This makes it great for journals, notepads, or other marketing materials people need to write on.
Dull Matte Coating
Dull matte coating is perfect for companies who want their products to look more elevated without eliminating the option to write on them. Images will appear slightly muted but have more vibrancy than uncoated paper. Many graphic designers gravitate toward this style for their printed pieces.
Gloss Coating
Gloss coating is the most popular option for products that don't require writing. This high sheen paper makes images more lively than uncoated or matte options. Gloss coating is typically less expensive than matte paper, making it an economical option for teams with smaller budgets.
Gloss UV Coating
If you're looking for a paper that gives your products an extra pop, go with a gloss UV coating. The glossy shine makes colors appear more vibrant and sharpens images. UV gloss also adds a protective layer to your printed materials, blocking sun damage and allowing you to wick away moisture or water. This makes it a great option for menus, maps, or other products that may get exposed to the elements. However, you'll need to use thicker paper. Gloss UV coating is only useable on stocks 100# text weight and higher.
Spot UV Coating
Looking to create a distinctive design? Consider giving spot UV coating a try. This coating style adds contrast to images by only highlighting certain sections with the glossy treatment and leaving the rest of the piece matte. Its unique appearance makes it an eye-catching option for book covers or elevated business cards.
Soft Touch Coating
Brands interested in giving their printed products a luxurious feel should consider a soft touch coating. As the name suggests, this coating gives paper a soft velvety feel. Some of its most common uses include business cards, brochures, and postcards. Similar to Gloss UV coating, soft touch coating is available in stock weights 100# and higher.
Choosing the Best Option For Your Campaign
The perfect paper for your project will depend largely on what the piece is being used for. However, Melanie suggests considering your brand image.
"When you're looking at picking paper stocks, there are endless options. My best advice is to think about what your project is, what your business or organization brand is, and then what you're trying to portray in the project. A business card or brochure may require more thought than a form letter. Picking the right stock is one part personal preference, one part brand, and one part usage."
Is the Type of Paper You Choose Actually Important?
The most important component of any campaign is the content. It's essential that your message conveys your brand's value and connects with readers. However, customers won't focus on your captivating copy and amazing design if the execution is off. Using the proper paper can help elevate a campaign and impress your target audience.
A Partner For All Your Printing Needs
At Printing for Less, we have limitless paper options for every campaign. Whether you're sending a printed newsletter or needing professional business cards, we're here to help. Unsure what type of paper you need? Let's hop on a call and discuss your options. Speak with a member of our expert staff at 855-713-2070.
Afraid of commitment and phone calls? (We get it) Reach out on our site and the Printing for Less team can send you samples of our paper types to help inform your decision.