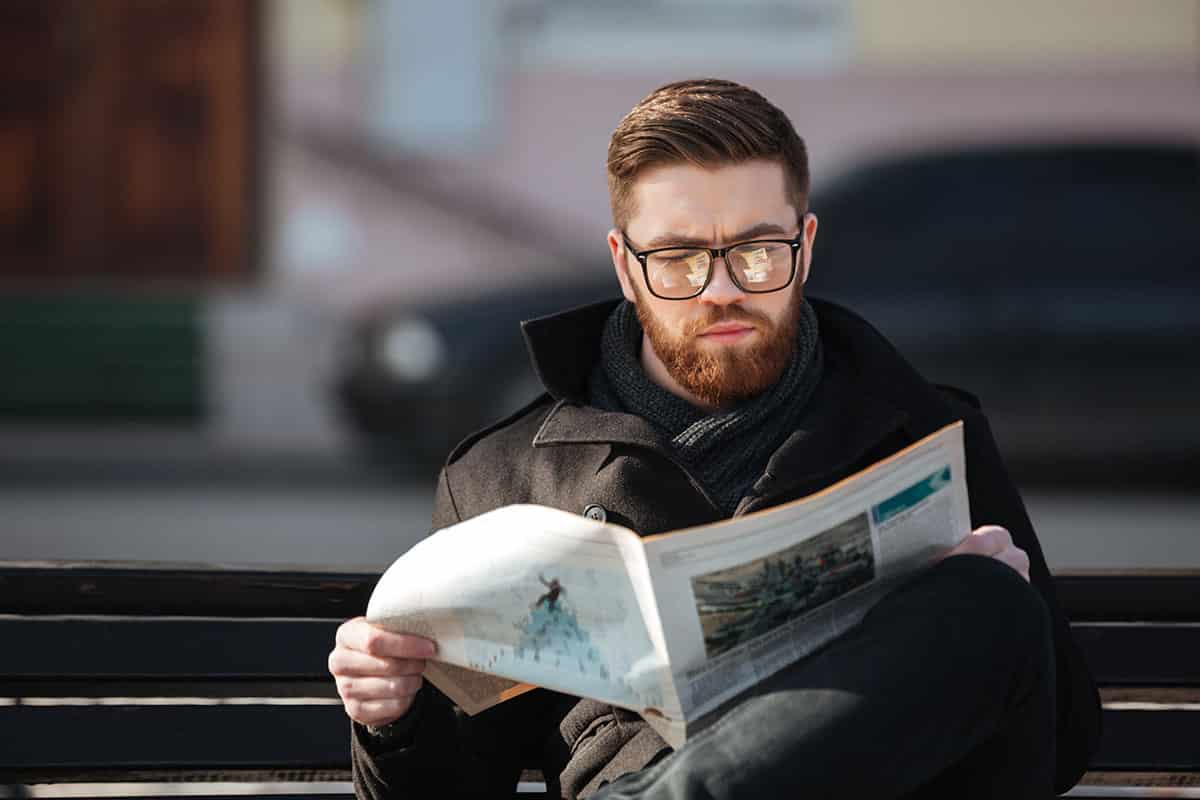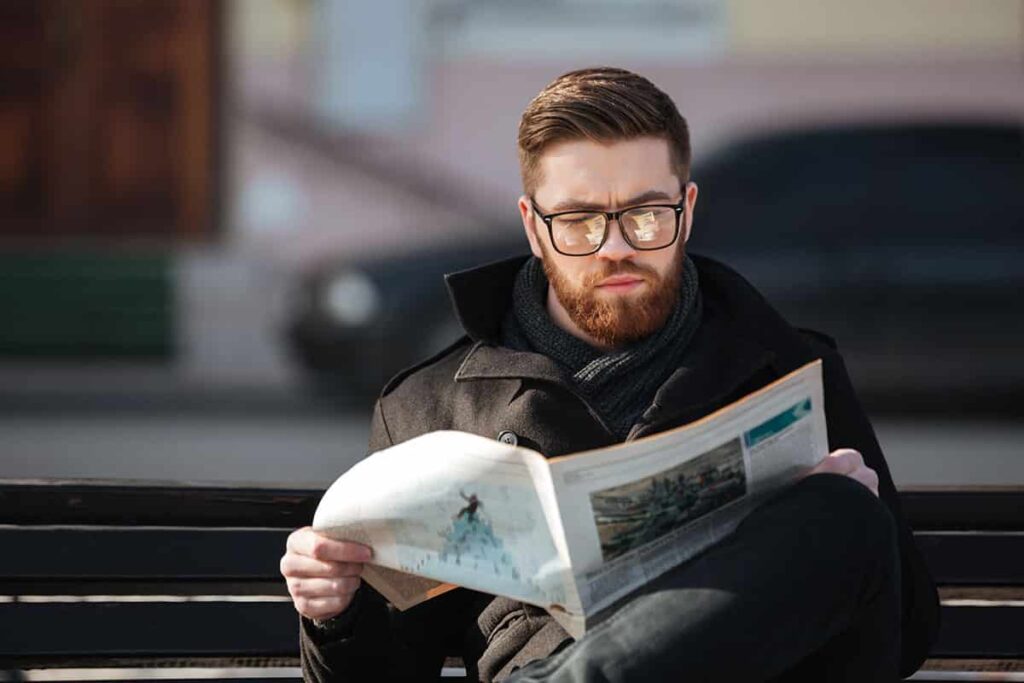 Does your company send customers printed newsletters? While sending a newsletter via snail mail sounds a little retro, it's a great opportunity to connect with prospects. 80% of people report that they always read printed newsletters from organizations they recognize. Many companies have moved away from printed newsletters because they think their hard work will go directly into the trash. But 80%? Now, that's a number we think is worthy of targeting.
Let's take a deeper look at how your company can use this marketing tool to engage your loyal customers.
What Are Printed Newsletters?
Printed newsletters are marketing tools that organizations use to share valuable and entertaining information with their contacts. Newsletters have been around for thousands of years, with the earliest dating back to 131 BC, making them one of the oldest forms of advertising. Today, we have two different types of newsletters, printed and digital.
How Printed Differs From Digital Newsletters
Printed newsletters are tangible documents delivered to your customers' mailbox, while digital newsletters are pieces of online content sent to their email. Most successful digital newsletters are about 200 words, but printed newsletters can be much longer. Some companies even treat their printed newsletter like a company magazine, helping them build credibility as thought leaders in their space.
Reasons Why Printed Newsletters May Be More Effective
Nostalgia Marketing
Our Ecommerce Sales Manager, Katie Young, thinks one of the most appealing aspects of printed newsletters is nostalgia saying, "Printed newsletters aren't as common as they were in the past. They remind me of the nostalgia of reading a newspaper or playing the OG Nintendo." Those warm fuzzy feelings that come with nostalgia do more than pull at heartstrings.
Research shows that consumers are more willing to spend money on products that evoke feelings of nostalgia than ones that don't. That's an experience you can't recreate using the digital format.
Thought Leadership
Since physical newsletters provide more space for content than digital newsletters, company leaders can dedicate time to position themselves as experts in their industry. High-quality content that provides industry insights shows potential customers that you're trustworthy. According to LinkedIn research, 55% of businesses use thought leadership to vet other organizations before hiring them or working with them.
Cut Through the Digital Overload
Most people have around 200 emails hanging out in their inboxes. That's a lot of messages competing for their attention, and many get deleted. Our National Account Executive, Nathan Garnder, notes that people must interact with physical newsletters, saying, "Many emails are flagged as spam or deleted without being opened. Direct mail puts a physical piece of marketing in front of them that they must interact with. Even if it's just five seconds of walking it to the trash, that's five seconds of brand interaction you wouldn't have with a deleted email."
Completes Your Omnichannel Marketing Strategy
Some companies swear social media is the key to marketing success, while others say you should focus solely on email. The truth is that brands need to engage with prospects through a variety of mediums if they want to succeed. However, many forget direct mail is a vital part of that strategy.
A survey of 600 marketers using an omnichannel approach found that their campaign performance increased 63% when they began incorporating direct mail. By making physical newsletters part of your marketing plan, companies can ensure that they're engaging with customers through a variety of channels.
How to Create a Great Newsletter
So you understand why you should send your contacts a physical newsletter. But how do you create one that's actually engaging? Below we've outlined our top tips for creating a newsletter that excites your readers.
Create Quality Content
This newsletter represents your brand and influences whether or not future clients will want to work with you. So, you want to ensure it's high quality. To do this, our In-House Mailing Expert, Wes Kirk, recommends you work with the best of the best. "Hire the best designers and copywriters. No one wants to read a mediocre newsletter you created yourself in Microsoft Word."
If you don't have a graphic designer on hand, Printing for Less can help. From logos to flyers, our team of designers takes pride in delivering exceptional graphic design services.
Test Different Styles
From single sheet newsletters to multi-page booklets, the design options for physical newsletters are bountiful. However, you won't know what style resonates most with your audience unless you test multiple looks. When testing designs, only test one element at a time. That way, you know what is impacting engagement. Include a CTA at the end of your newsletter, and track which style gets more engagement. The data you collect should guide future design decisions, helping you increase your newsletter's ROI.
Keep The Design Simple
With so many designs to choose from, it's easy to go overboard with creative assets or designs. However, our Custom Solutions Team Lead, Melanie Handl, recommends companies keep things simple, saying, "Your design should be simple, easy to read, and have a hierarchy of importance." While it may be tempting to add lots of graphics, stick to a few quality ones. This ensures they don't distract from the rest of the content.
Work With A Mailing Service
What if you're ready to create a newsletter but don't have a mailing list? That's where we come from. At Printing for Less we can help you create a mailing list for your direct mail campaign or enhance the one you have. If you're interested in learning more shoot us an email at info@printingforless.com. We'd love to connect.