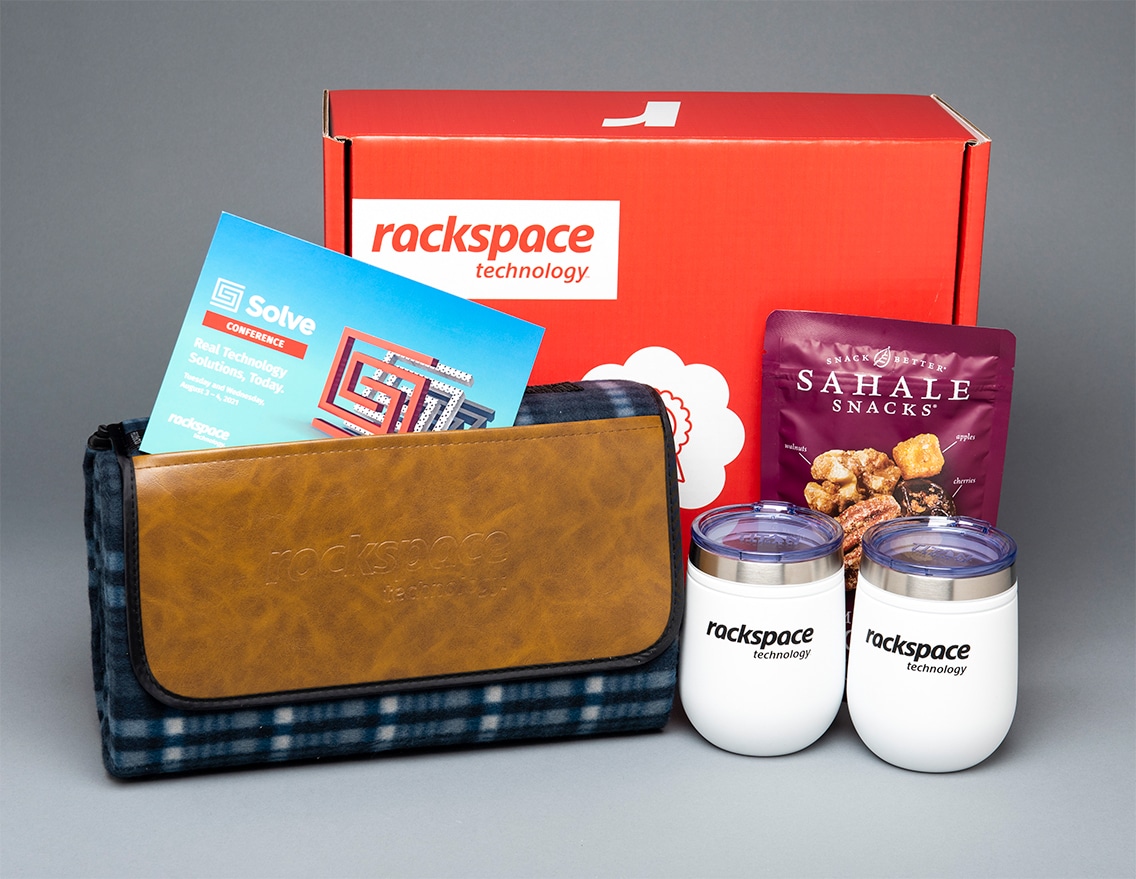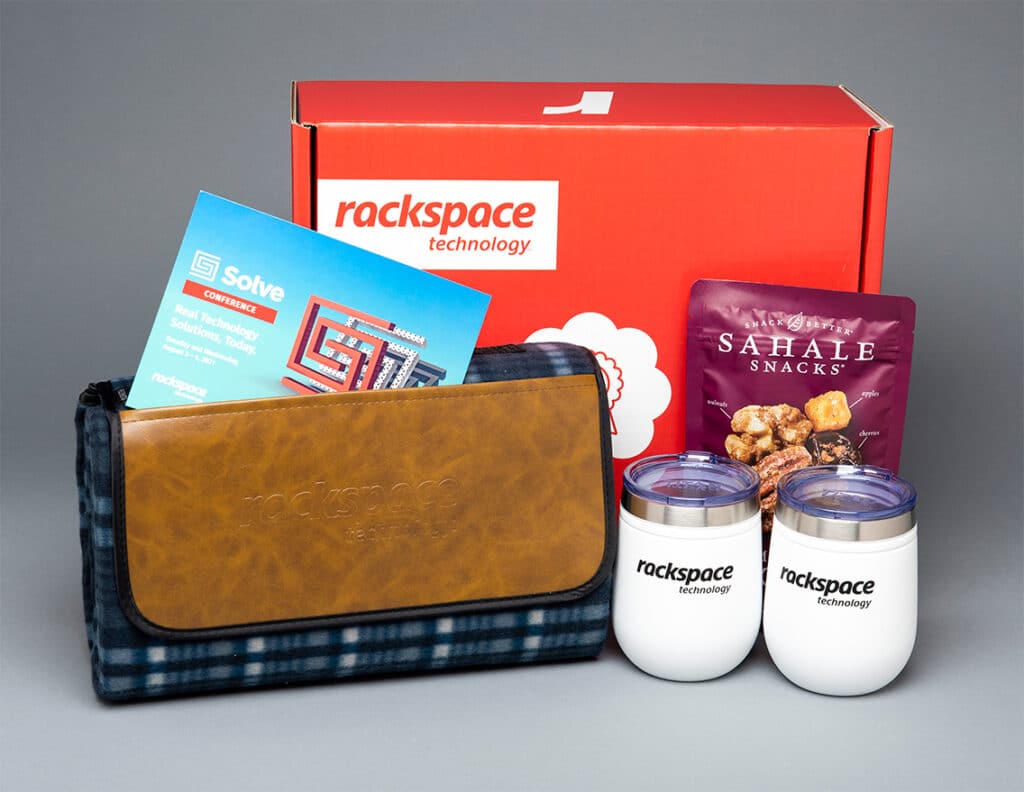 Good marketing and sales strategies are characterized by a versatile, multi-pronged approach that includes print marketing, digital marketing, and branded merchandise. The question is how to use each element for optimal impact. Let's look at how printed merchandise can level up your marketing game as well as how to find the best marketing merchandise to fit your brand. After all, everyone loves some company swag!
Why Use Marketing Merchandise?
Custom branded merchandise is a vital part of any marketing campaign and it can be used in several ways. Handing out branded gifts at events can help you attract new customers, and wearable merchandise, such as branded t-shirts and hats, can function as advertising. Where printed merchandise arguably makes the biggest impact, however, is in securing prospective clients and building client relationships that last.
Nathan Gardner, National Account Executive here at Printing for Less, explains how merchandise can be used alongside more traditional printed media, like postcards and flyers, to encourage prospects to enter and progress through the sales funnel. "There is a place for both print media and merchandise. For example, a company could send out 1,000 postcards and then send an engraved Yeti Mug to the first 50 or 100 people that respond."
In other words, the first stages of building brand awareness can typically be achieved with print media. And once members of your target audience have expressed an interest, you can refocus and engage with them by sending customized branded gifts. Integrating marketing merchandise into your branding strategy can accelerate the sales pipeline and show your potential customer that you are dedicated to them.
It can also set you apart from the competition because let's face it: receiving a gift is a treat. As Tyler Diebold, our National Account Executive says, "Packages catch people's attention for a longer period of time, and the recipient is going to be excited and curious when they open it." When it comes down to it, marketing merchandise is memorable and can fulfill longer-term functions more than any other type of marketing material.
Things to Keep in Mind When Ordering Merchandise
Designing and ordering branded merchandise is not quite as simple as slapping your logo onto products. It's important to think about the purpose the merchandise will serve and to then tailor your messaging accordingly. For example, if you are reaching out to a prospective client with the aim of booking a meeting, choose merchandise that aligns with the goal. We've helped produce branded magnetic sand hourglass kits, which function both as a stylish office accessory and a fitting medium for letting your prospects know that it's the perfect time to learn about or integrate your product or services.
It's also important to think about how you are personalizing the merchandise. "Each company should be making sure that the package relates to their branding and messaging," explains Gardner. "Your merchandise needs to align with the rest of your brand." At the same time, you should ensure that your branded gifts—which cost more than printed media—are reaching people that have already started to engage with your brand.
Perhaps the most important thing to remember is to be original. You don't want your merchandise to be forgotten amongst a stack of other promotional goods. Interactive gifts or kits are a reliable way to charm the recipient and create a dynamic experience.
Some Popular Merch Options
Your imagination is the limit when it comes to custom marketing merchandise. But we do have a few suggestions if you are looking for inspiration. To start, there are classic options, like branded t-shirts, pens, mugs, magnets, hats, and drink koozies. These types of branded merch are practical and functional. People are likely to hold onto and use these items. Most of these products also have the added benefit of providing free advertising for your company. The risk with popular merch, however, is that they can get lost in the fray of other promotional items.
We, therefore, suggest thinking about a more interactive approach when it comes to your branded merchandise. For example, if you are giving a branded mug, think about pairing it with a bag of coffee or tea. Branded DIY projects—think a wooden airplane kit—give recipients a unique and memorable experience and can be accompanied by clever and evocative messaging, like "let's soar to success." Of course, that's only the tip of the iceberg, from wearables to games to homeware to food—there are plenty of products that can be customized with your brand.
Some of Our Favorites
We've worked with many clients over the years, so we've seen our fair share of custom merchandise campaigns. While each of them has had its merits, there are a handful of projects that have particularly stood out. (It's worth pointing out that if we remember these campaigns, the recipients of the merchandise surely remember them too!)
Tyler Diebold highlights a Printing for Less client—a security company—that has branded golf kits. "They send out a tin with branded golf balls and a driver head cover to people they want to book a meeting with. Because it's a security company, the messaging is centered on 'keeping your team out of the rough', and 'focusing on birdies, not breaches'. They also offer the recipient a free driver if they schedule a meeting with the team." Thanks to its originality and effective messaging—not to mention its incentive structure—the golf kit campaign has been a big hit.
Nathan Gardner recalls a client in the software sector that sent out NERF guns to C-level executives with a set of target cups. "Each cup featured common problems that could be solved with the company's software," he recalls. "You would never think that sending a NERF gun to an executive could work, but it did by catching people's attention." Nathan sums it up well: when it comes to custom merchandise he says, "the weirder the better."
Discover our merchandise printing services
In the end, branded merchandise can have a big impact if it is used strategically. At Printing for Less, our package printing, laser engraving, and pad printing services take your custom marketing merchandise from idea to reality. If you want to integrate high-quality merch into your marketing or sales strategy but aren't sure where to begin, get in touch with us at info@printingforless.com. We're happy to help!