Bulk Mailing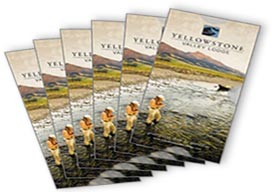 Officially called USPS Marketing Mail, but also known as commercial mailing or business mailing, bulk mailing is a cost-effective way to get the word out about your product, service, or event. The advantages of using bulk mail include a significantly lower price-per-piece, ability to target specific demographics, flexibility in the types of formats, and incorporation of samples or coupons. Bulk mail also has a proven track record for desirable ROI.
---
If you know anything about bulk mailing, you know the devil is in the details. There are a few deterrents to getting started on your own. For starters, there is a significant learning curve in understanding the USPS process requirements. The USPS also requires an upfront investment of money for the mailing permit and annual mailing fee. The need for pre-sort software is another potential barrier for small businesses. This is where we come in.
PrintingForLess.com will not only provide you with the highest quality in custom printing for your mailer, we will handle all of the mailing for you, including acquiring any targeted mailing lists you need. No need to get a permit or bar-coding software. Let us help you achieve your goals with bulk mail by taking out all the guess work and hassle.
Let's take a look at some of the specific products that are designed to work well within USPS bulk mailing guidelines. You can visit our mailing templates page to download layouts that are USPS commercial mailing compliant.
Booklet Mailers: Booklets or catalogs can be as large as 8.5 x 11 and are perfect for newsletters, brochures, catalogs, and product booklets. What a great way to put your product or service in the hands of potential customers. Include a call to action that encourages further engagement, moving the customer toward the sale.
Self Mailers: These are brochures or flyers in various sizes and formats that close with a sticker tab for more secure mailing which qualifies them for the USPS automation rates. This option is ideal for event announcement, company or product brochures, and letters.
Post Cards: A great way to announce an event, incorporate business reply mail, or advertise your business, post cards are a great marketing piece. You can go with the standard 4 x 6 or a jumbo size 6 x 11 to really grab attention.
We have mail list services that can assist you with targeting the demographic base you want to hit with your advertising campaign. Our bulk mailing services coupled with our commercial quality printing will deliver the results you are looking for.
Our friendly experts can answer your questions, call 800-930-6040 now.