Black and White Digital Printing
Printing for Less is well equipped to help your black and white digital printing be a success. Whether you are a professional photographer who relies on clear, crisp halftones or an executive who needs rich, solid blacks for form printing, we will deliver. We offer an assortment of papers and finishes that ensure your printed piece exudes high quality.
Nature understands the beauty found in contrast. Black and white can be striking; zebras, penguins, and pandas are prime examples. Likewise, creative use of black and white digital printing can create stunning printed materials. We are willing to work with you to achieve custom black and white effects. We offer white ink that looks fantastic on black and dark colored papers.
---
Benefits of Black and White Digital Printing:
Fast turnaround times
Variable Data Printing capabilities, personalize each piece with a specific name or image
Accommodates low-quantity runs
Large, single piece posters or artistic photo prints can be produced
White ink can be printed on dark colored papers
Personalized support backed by a 100% money-back guarantee
Crisp, clean images with detailed gray tones
Allows you to print a different bar code or coupon code on each individual piece, or numbers for forms
Ideal Products for Black and White Digital Printing: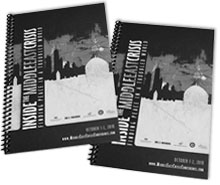 We can print black and white on synthetics, premium papers, plastics, fine art cottons, and stocks up to 130#. When you are ready to print black and white, we have the expertise and equipment to get it done right. Our award-winning customer support and industry-leading quality will make your black and white digital printing project a success.
Get your digital printing project started now.
Call our helpful experts now at
800-930-2423
or
Request a Quote
.