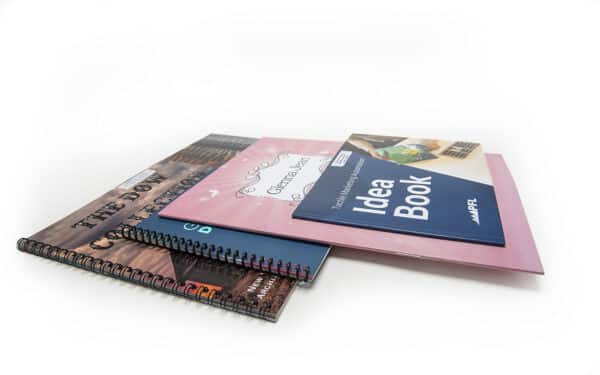 Custom Booklet Printing
Choose your booklet design, size, and paper and we'll help your project come to life with custom printing effects.
Booklet Printing Features
Create a truly unique booklet design with customizable options, including:
Full color on front or both sides, or black on back
FREE gloss aqueous coating
Optional UV coating for extra shine and durability
6-day production (rush available)
Full service direct mailing
4 to 64+ pages
Optional saddle stitch, perfect bound, square back, coil, or wire-o binding
Standard Finished Booklet Sizes
5.5″ x 8.5″
8.5″ x 11″
Custom Sizes Available
Find your options – Product Templates
Booklet Paper/Stock Options
80# Gloss or Dull/Matte text
100# Gloss or Dull/Matte text
80# Gloss or Dull/Matte cover
Many Custom Papers
Find your options – Talk to a Printing Expert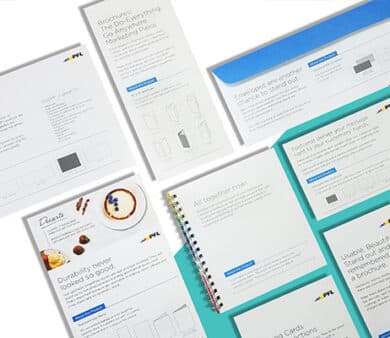 Free Samples
There is no substitute for seeing actual physical examples of what we can print.
Just let us know what type of products you would like to see along with your quote.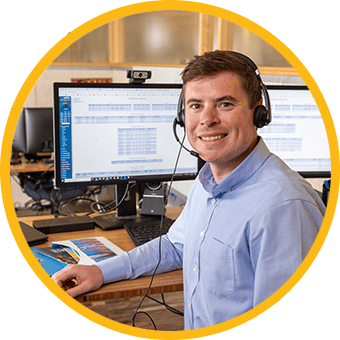 Want to Talk to a Real Person?
We've Got Those!
Want to talk about your project? Want to place an order? Want to know what the weather is like in Montana? (Spoiler: it's beautiful.)
Custom Booklet Printing Options
Printing for Less offers more than just the same old standard 5 1/2 x 8 1/2 booklet printed on glossy paper. Get a wide variety of custom papers, 100% recycled papers, special sizes, die cutting, embossing, foil stamping and other custom printing effects that will really make your booklet stand out. Make your booklet highlight you and your product in a way that is memorable.

In today's highly-competitive business environment, distinctly unique marketing materials enable you to stand apart from your competitors and pique the interest of current and potential customers. Printing for Less pioneered online print ordering for everyday marketing materials, and today more than half of our work is custom. Our knowledgeable Print Consultants will find the right solution for your custom printing project from a wide selection of products and options to create a look that is as unique as your business.
Get attention-grabbing options for booklets such as: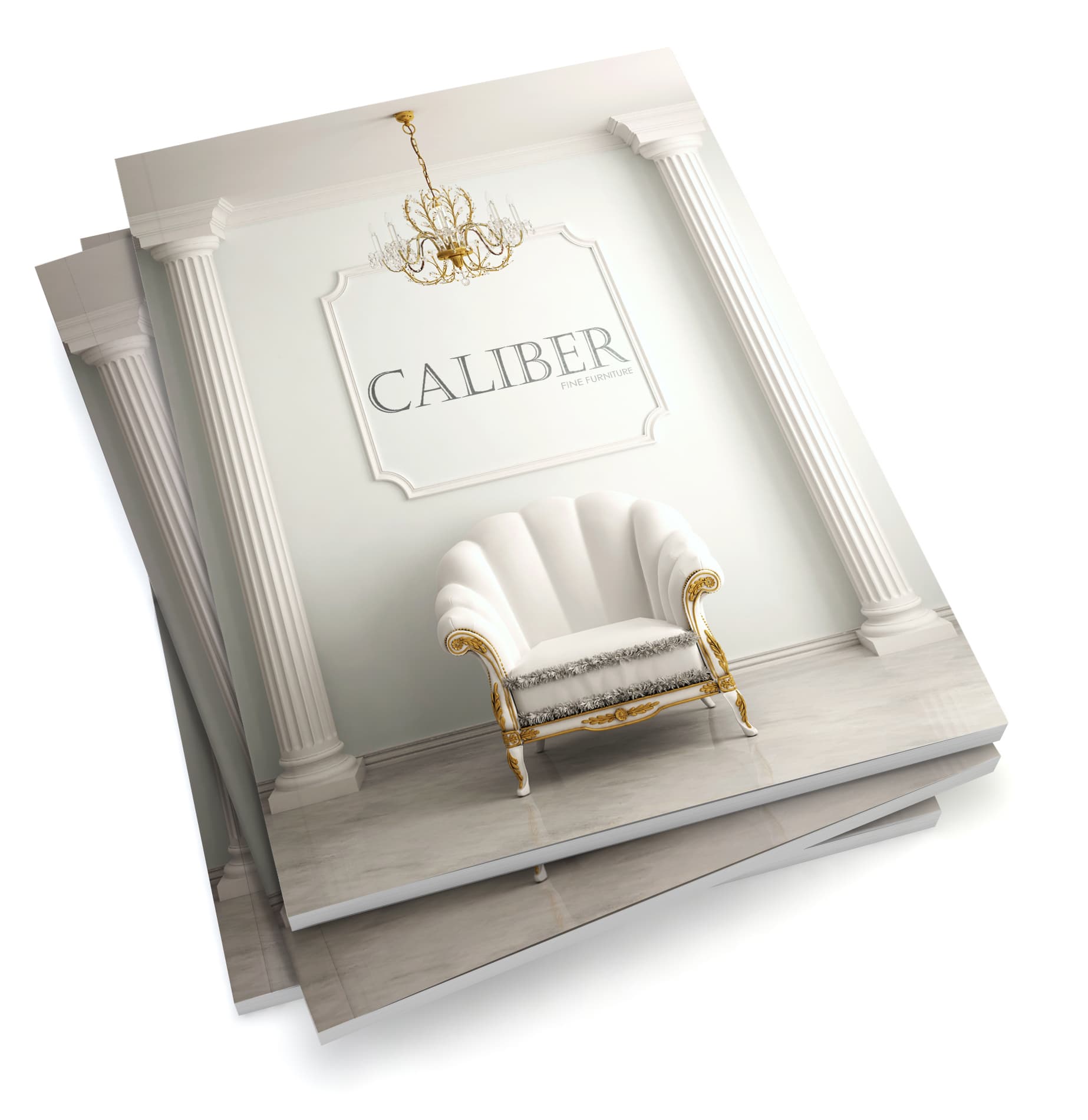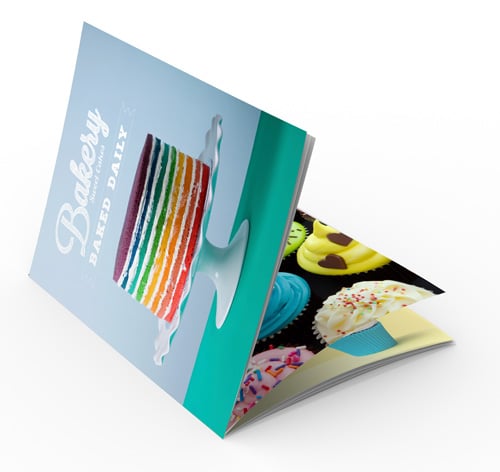 Custom Booklet Design
Don't have a booklet designed and ready to print? You've got options!
Discuss your ideas with Printing for Less's experienced graphic design team. They can help make sure your vision is successfully realized on paper.
Printing for Less has a team of designers who can create any custom product just for you. You will work one-on-one with your designer to guarantee your vision is realized on paper.
Our graphic designers are highly qualified and experienced (over 50 years combined!). They understand good design principles, and have extensive pre-press knowledge. But more importantly, they create designs that function the way you need them to – helping you grow your business!
Custom booklet design is very affordable – call our printing experts for a quote on your booklet printing project!
Booklet Marketing
Whether it's a sale or product catalog, informational or promotional pamphlet or event program or playbill, the common booklet format is a multi-purpose tool of unexcelled usefulness. It's the perfect format for the direct mail distribution of your marketing and informational presentation. The self-mailer booklet is a cost-effective way to get your message out and generate sales or interest in your organization or cause.
A well-designed and printed booklet can be instrumental in earning trust and gaining the confidence of your prospects. Our legendary attention to detail and superior paper stock make Printing for Less the perfect place to have your booklets printed and mailed.
You can create your booklet in one of two standard sizes, the common and handy 5 1/2 x 8 1/2 Booklet or the larger format 8 1/2 x 11 Booklet, or come up with your own custom size and shape. We offer anything from a single sheet folded to make a four-pager, all the way to a 64 page, full color, stapled or coil bound with any of our binding options.
Custom booklet printing papers, formats and sizes with custom finishing can enable distinctive designs and shapes. Round corners are not a problem. UV coating is easy. You can have thicker paper on the cover than the inside pages. Die cutting, embossing or foil stamping? Sure! We can create anything that you can imagine. Our experts will handle all the tricky technical details like head trim and shingling, leaving you free to create booklets that SELL.
Place an order online for booklet printing services or call a Printing for Less print expert today at 800-924-2041 so you can make booklets a growth driver for your business!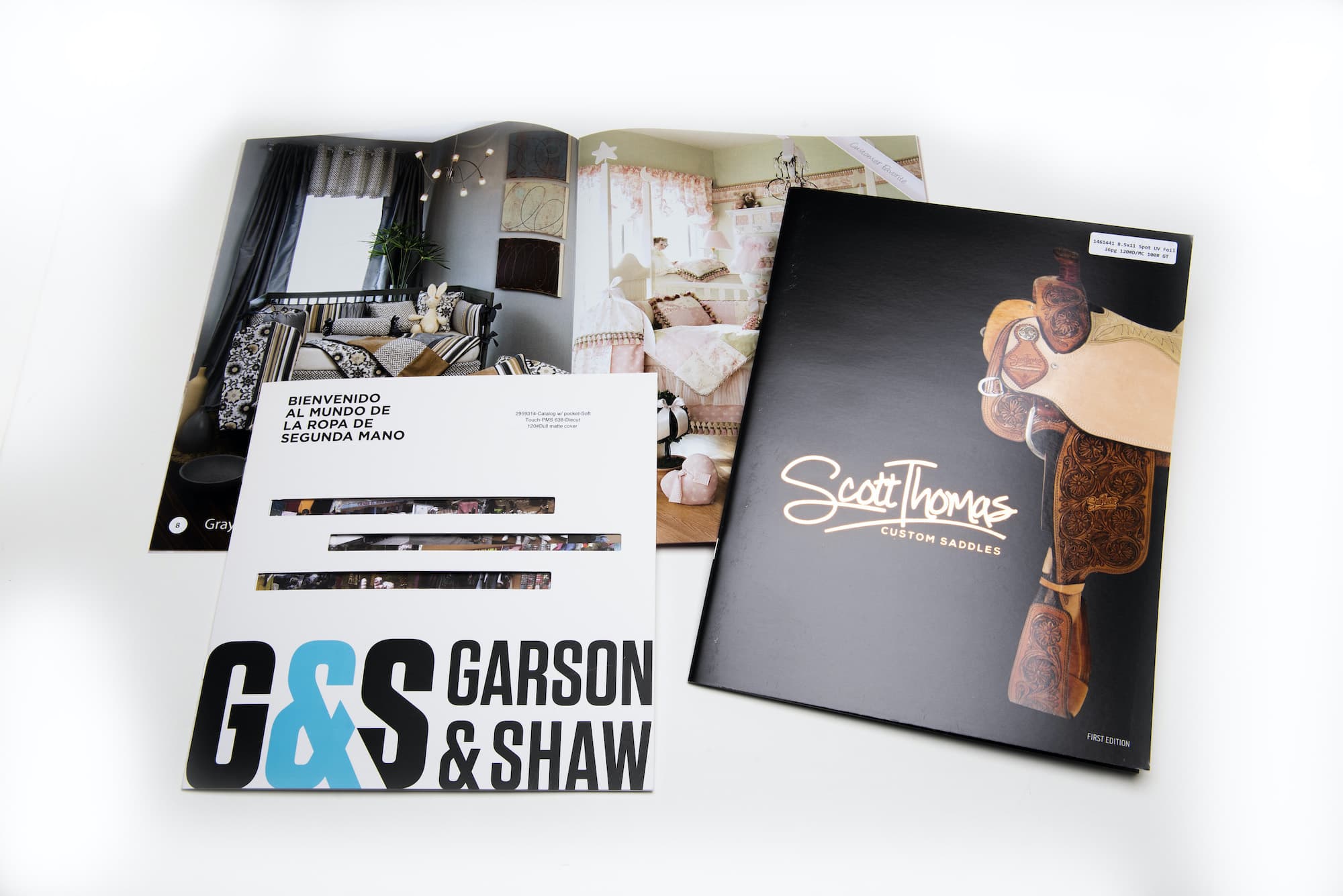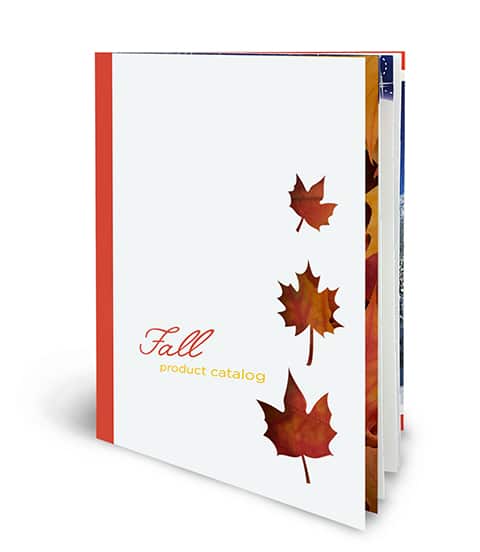 Booklet Mailing Services
If your booklet mailing project needs inserting, collating or wafer sealing, please contact our printing experts. Our Mailing Services Team will work with you to ensure your project is a success!
Want to grow your customer base? Printing for Less can help you identify your target market and find a targeted mailing list that will work for your business. Call us at 800-924-2041 for list information and costs.
Booklet Mailing Services Pricing
As your one-stop shop for printing and mailing, you can price and order your direct mail piece right on our ordering pages for postcards, brochures, newsletters, catalogs and greeting cards.