Liquid Laminate
Liquid laminate, also known as UV coating is an excellent way to add durability and visual impact to your printed materials. This coating protects from moisture, dirt, fingerprints, and sun exposure while providing a unique finish. Liquid laminate is a great fit for menus, brochures, signs, and business cards because it protects and enhances vibrant ink colors and quality paper. If scoring and folding are required, liquid laminate may not be the right fit because it can crack. Metallic inks look sophisticated under high gloss liquid laminate; however it is not a good fit for foil stamping.
Liquid laminate is poured on, pressed, and cured with exposure to ultraviolet light. This process guards printed pieces from moisture, scuffs, fingerprints, sun damage, and scratches.
---
High Gloss Liquid Laminate
Liquid laminate high gloss provides a vibrant shine that is often desired in top-shelf, commercial print projects. The sleek feel and brilliance lend to the appeal of the finished product. When your project requires a reflective, shiny surface, high gloss liquid laminate is the answer.
Matt Liquid Laminate
This elegant finish increases visual and tactile appeal by adding a smooth texture and depth to the ink. Applied in the same way as the high gloss, matt liquid laminate creates a rich, classy look that reduces shine. The finished paper has a "soft" feeling, like Egyptian cotton sheets.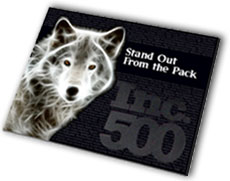 Liquid Laminate Spot Finish
Use special effects to add an extra pop to printed materials. Spot liquid laminate is an ideal method to add subtle highlights and unique textures. This is a cost effective way to add dimension. (NOTE: Achieve a similar, yet bolder effect, by combining a die with a clear foil. As pictured here. However, if you do not want to invest in a die, liquid laminate spot finish is a perfect alternative.)
Whatever your print goals, we can help you get that polished, professional piece that reflects well upon you and your business. Call one of our experts to get started: 800-930-6040.
Have questions about using Liquid Lamination on your project?
Give our helpful experts a call now at 800-930-6040.