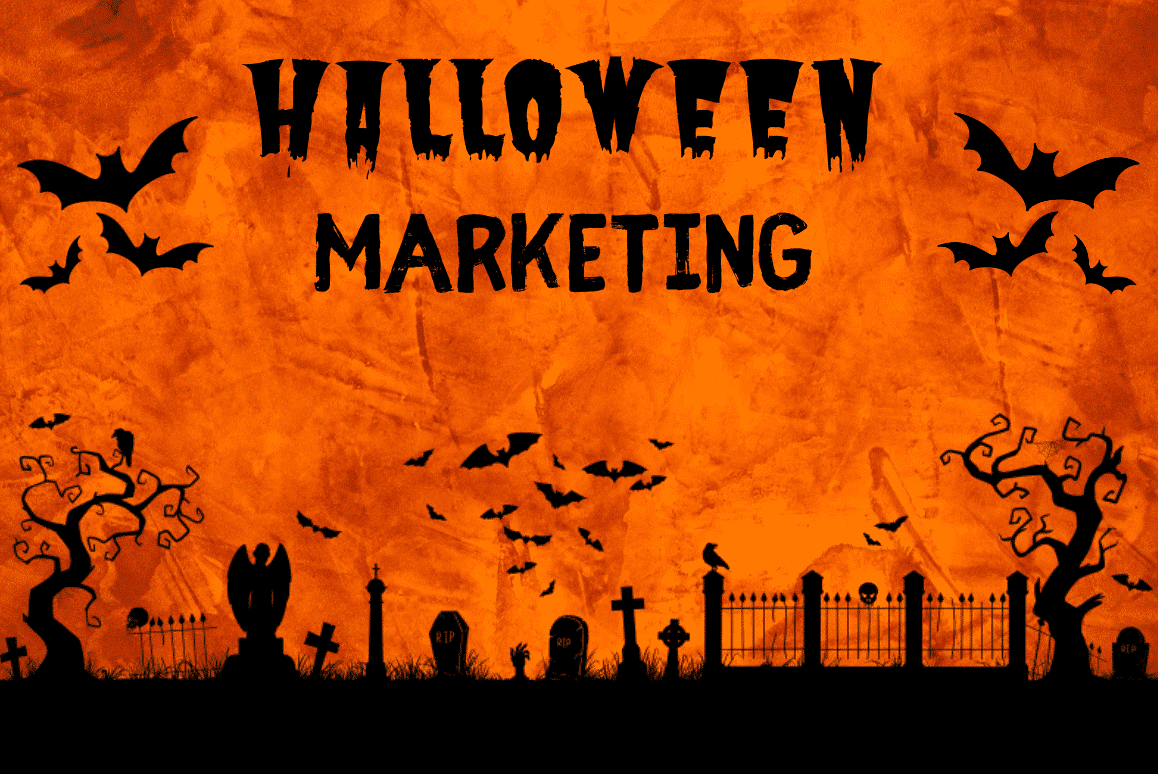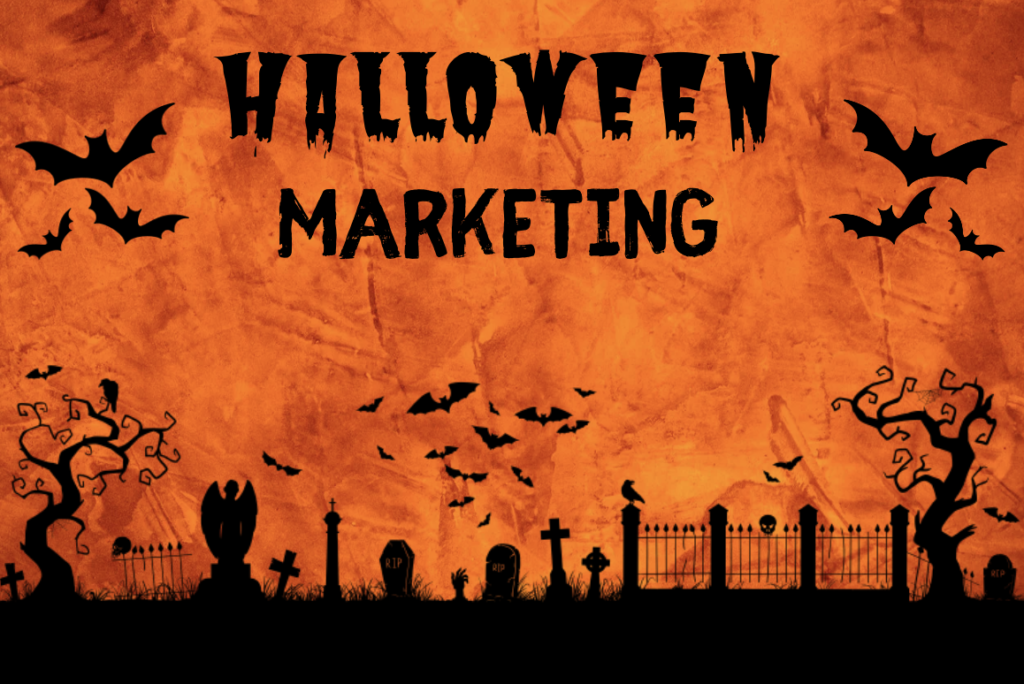 Is that a lingering ghoul around the corner? No, it's October 31st! Time to grab your witches' broom, cut eye holes in bed sheets, and justifiably eat the family-sized bag of candies you put out for trick-or-treaters.
While Halloween doesn't always get the same attention as Thanksgiving and other holidays, it's still an opportunity for businesses to celebrate alongside customers and seize the moment for some playful marketing. Below, the marketing monsters at Printing for Less explain why Halloween should be an important date in your business agenda, and how to tap into some scarily effective customer tactics.
Why You Should Be Using Halloween to Promote Business
Halloween is one of the biggest celebrations in the United States and is generally regarded as an occasion to get creative. With people and businesses hanging up decorations and putting out candy, it's a prime time for businesses to take part in the fun and re-engage with customers. Think of Halloween (and other holidays) as like calling up an old friend you haven't spoken to in a while to let them know that you're thinking of them.
Tyler Diebold, an Account Executive at Printing for Less, says that Halloween definitely has the potential to boost brands' relationships with customers. Our Quad Lead, Brooke Seidel, adds that it's important to kickstart your campaigns early because the closer you get to Halloween, the slower it'll be to mail anything.
It's worth noting too, that not all companies opt to run Halloween campaigns, so the ones that do can get a competitive advantage. Any time you remind a customer they're on your mind – even if only to say "have a great Halloween," you're establishing a deeper connection with them. And of course, it's a window to offer discounts and goodies, and increase your brand awareness.
Ways to Market During Halloween
There's no shortage of roads to go down when it comes to Halloween marketing. The versatility of the day means brands can choose to go for a creepy aesthetic, a cozy fall message, or opt for a retro vibe. In particular, print media is a cool canvas to carry all your Halloween ideas. These are a few of our favorite freaky options:
Printed Candy
A staggering 600 million pounds of candy are sold during Halloween each year, meaning there are plenty of snacks to stamp your message on. People don't usually expect their candy to come with words, and doing so can be a unique way to ensure hungry customers remember your business.
You could go small and simply add your logo to individual pieces of candy, or you could write out a promo code that people have to scan to access exclusive Halloween deals. Alternatively, you could add a Halloween question to candy wrappers and ask customers to contact you with their answers and be entered into a competition.
Stickers and Window Decals
Stickers are the classic car of marketing – they're timeless, they look cool, and they always catch people's eye. For Halloween, businesses could go the traditional route and add their contact details to a pumpkin, zombie, spider, or bat, or you could promote a Halloween-themed event or product that you're having. Whatever you decide to do, try to stick to the basic orange, black, and purple colors that are typically associated with Halloween to really drive home the context of your marketing.
Another powerful technique is to get window decals printed. These transparent stickers can be sent to customers and proudly shown in their windows, and are temporary so they can easily be taken down once the Halloween festivities die down. Designs that we particularly like include the moon, the boogeyman, clowns, and creepy-looking castles.
Postcards and Holiday Cards
You don't need to reinvent the wheel come Halloween. Postcards and holiday cards are a nice surprise for customers, especially if they can include them as part of their Halloween decorations. Stick to a scene from an eerie fairytale or a more cutesy image, or you can choose a card that changes the picture as you move it up and down. On the back of the card, include details about a new line of items, an event that you're hosting, or simply share a mysterious message that customers have to go to your website to understand.
Halloween Campaigns We Love
If you're in need of more haunted Halloween inspiration, take a peek at these campaigns.
Heinz's Tomato Blood
The ketchup champions leaned into their staple red color one Halloween and rebranded as Heinz Tomato Blood. The campaign also included a social media competition where people were asked to send in photos of their "blood" stained clothes. An excuse to eat ketchup and have a food fight? Perfection.
Crest's Candy-safe Toothpaste
As good as candy tastes, it often means a sharp increase in cavities during the next trip to the dentist. That's why Crest took preventative action for Halloween and launched a line of toothpaste promoting good dental hygiene and extra protection against sugary foods on October 31st.
Skittles' Zombie flavors
On Halloween 2019, Skittles released five new flavors, including mummified melon and boogeyman blackberry. However, one of the flavors was a "rotten" Zombie flavor, so hungry trick-or-treaters had to choose wisely before diving into their snacks.
M&M's interactive ghost stories
You have to tell ghost stories on Halloween, it's the rule. M&Ms got the goosebumps started with its social media campaign featuring a weekly installment of a ghost story. Each story had two possible endings, and the brand asked customers to vote for their favorite. The outcome? People were clicking their preferred narrative direction, then hiding behind their hands eagerly awaiting the next chapter.
Fanta's scannable spooks
Fanta has chosen to repeat its successful Halloween campaign a few times, where customers scan the packaging and unlock Halloween filters on different social media platforms. By blending physical and digital elements, Fanta draws a strong association between its products and people's online presence (not to mention, some paranormal activity…).
Halloween is coming. A door creeks, the wind howls, and a shadow darts across the room in the corner of your eye. It's time for your Halloween marketing plans to materialize. Get started before it's too late – take a look at our printing phenomenons.