You may provide state-of-the-art products, award winning services, and customer satisfaction galore. But if you don't package your awesome self with some pizazz, many will never notice the amazing things you bring to the marketplace. PrintingForLess.com can help! We have lots…we mean lots, of experience partnering with businesses and individuals to help their printed materials gain positive attention.
Custom printed presentation folders should be a part of your company's print arsenal. They can house important product flyers, company brochures, samples, and correspondence. Presentation folders can be designed and printed to communicate the personality of your business.
This custom printed presentation folder for Mathnasium™ is visually appealing. It has a high gloss finish and is perfect for housing all the information parents need to make the decision to enroll their student.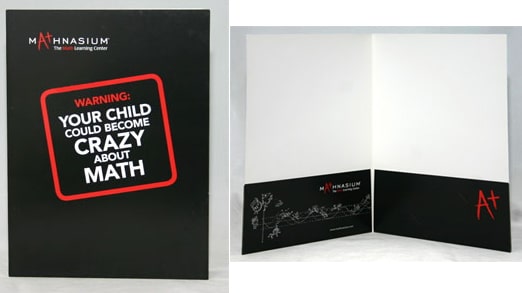 The presentation folder below displays the photographer's images, opening up to provide customers with samples and information they need to commission a job.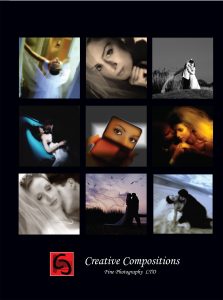 Let us assist you in getting creative with your custom printed pocket folder. We can do unique shapes with die cut elements, custom finishes, and foil stamping to add extra "pop". Contact one of our print experts at 800-930-6040 to explore the presentation folder options available to you. Need help with your print? Talk to a live print expert today: 800-930-7978.