This postcard brings together a great cause in a creative way: cocktails to raise money to benefit a library.
The postcard's imagery of signature margarita glasses provide an eye-catching theme, and gets you to take a look, and once you realize it is for something beneficial, like promoting literacy, you might as well get yourself another round.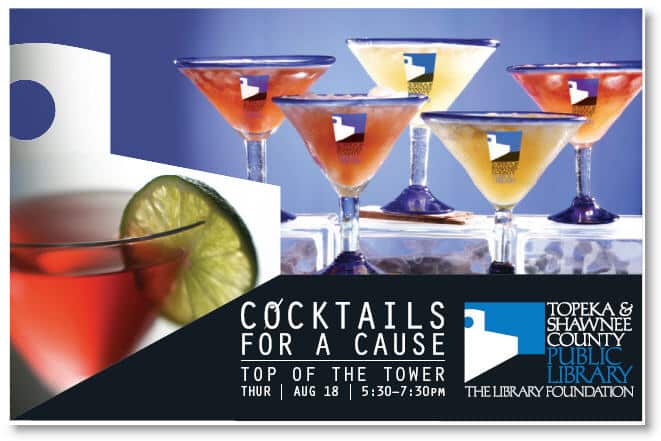 Need help with your print? Talk to a live print expert today: 800-930-7978.