At Printing for Less, we print and ship tons of custom calendars for our customers, and we've noticed that themed calendars make the biggest impact as a marketing asset. Picking themes and images for each month of the year can be a challenge, and it is a common question our designers try to answer. Here are tips from those print design pros to help you generate unique calendar themes in a few simple steps.
Step 1: Plan Your Monthly Calendar Themes
There is a holiday for every type of company. Whether you run a restaurant, a dental office, or are a C.P.A, there is a calendar theme relevant to you. First, decide what your goals are. Do you want to reach new customers? Do you want to cement your relationship with existing customers? To increase foot traffic or raise awareness about a new program?
Do you want to sell more cupcakes, raise cavity awareness, or start tax return season early? What do you hope to achieve?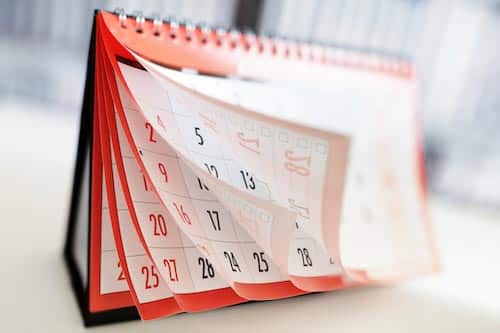 And finally, how do you want this to take effect over the next month, six months, or the next year? If you have multiple goals that need to be achieved during certain months, you can gear your promotional themes for each month of the year.
Step 2: Choose Holidays to Highlight in Your Calendar Theme
Your calendar theme and your goals should be reflected in your holiday or observance selection. For example, if your goal is to increase foot traffic during certain times of the year, choosing to celebrate certain weeks (such as Small Business Saturday) with reward programs or promotional events can generate interest. You can print a discount code right on the calendar, and honor it only during that week or on that day.
Keep in mind that the holiday that you choose doesn't always have to be directly related to your cause. For example, National Pizza week is January 7-13, even if you aren't a pizza restaurant, you could offer a coupon to your customers for a free pie from a nearby pizza joint. This generates positive credibility in your community by showing your support other local businesses. You can piggyback on a larger 'corporate holiday' too -maybe offer a discount on products related to the corporate holiday.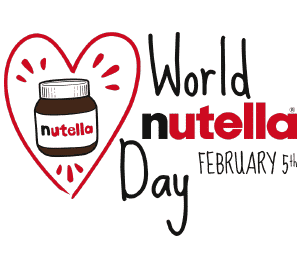 With that in mind, try to stay constructive. Not every holiday has to be upbeat (looking at you National Return of Daylight Savings day) but you can make it positive for your image and your customers.
With so many to choose from, it can be difficult to limit yourself to just a few calendar ideas for each month. But remember that you want to keep these events memorable and special to your clients. Ultimately, keep your final count to about one or two events (day or week-long observance) per month.
Step 3: Coordinate Your Calendar Theme with Your Business Cycles
Every business has their busy seasons and their slow seasons, and having an idea of your company's highs and lows will go a long way to maximizing those promotional events. Guaranteed, you will always find at least one time of the year that is known around the office as 'Hell Week'. And if there is one time of the year that you do not need to increase foot traffic, that is it.
Do you traditionally see a business slump in May? Add some May calendar ideas to your list, like Small Business Week (the first week of May). Call these out on your calendar, or promote your business directly on the calendar pages for these slower months.
If all else fails and you aren't sure when to schedule your promotions, you can always check out an article like this one on Inc.com. While not specific to a single field, Dan Breeden's article on the peak times and important sales dates for different industries is a great starting point.
Step 4: Combine Your Themed Calendar with Other Marketing Ideas
Rewards programs, promotional items, giveaways, etc. always make the customer feel valued, appreciated, and above all, special. Studies have shown that relevant and quality branded swag creates an 85% name recall in customers.
Does that mean that you have to drop a lot of money into your promotional items? Not at all. The best items are effective because they are memorable. So make themed swag a part of your promotional program.
For example, January is Slow Cooking Month, Soup Month, and Sunday Supper Month. When sending your promotional calendar to clients, you could include a set of complementary laminate recipe cards. This free gift is inexpensive but a nice way to encourage name recognition every time a client makes dinner.
Step 5: Choose Your Type of Calendar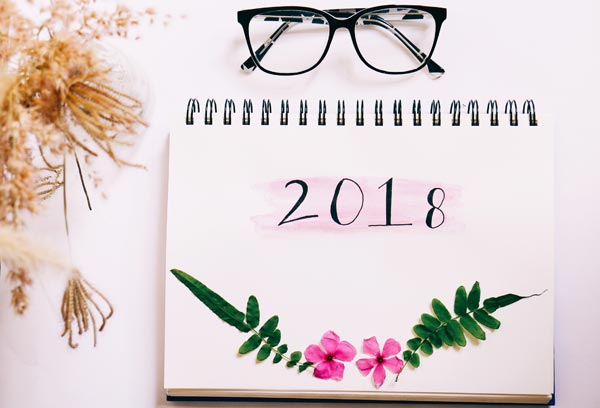 With so many options, it can be difficult to decide what kind of promotional calendar you want for your clients. But that is where Printing for Less can help. With our talented staff of Customer Advocates, we are ready and willing to help you design the perfect promotional calendar to suit your needs. We can offer a variety of calendar sizes, paper options, as well as inks, foil stamping, embossing, and die cuts.
Need help with your printing? Talk to a live print expert today at 800-930-7978.