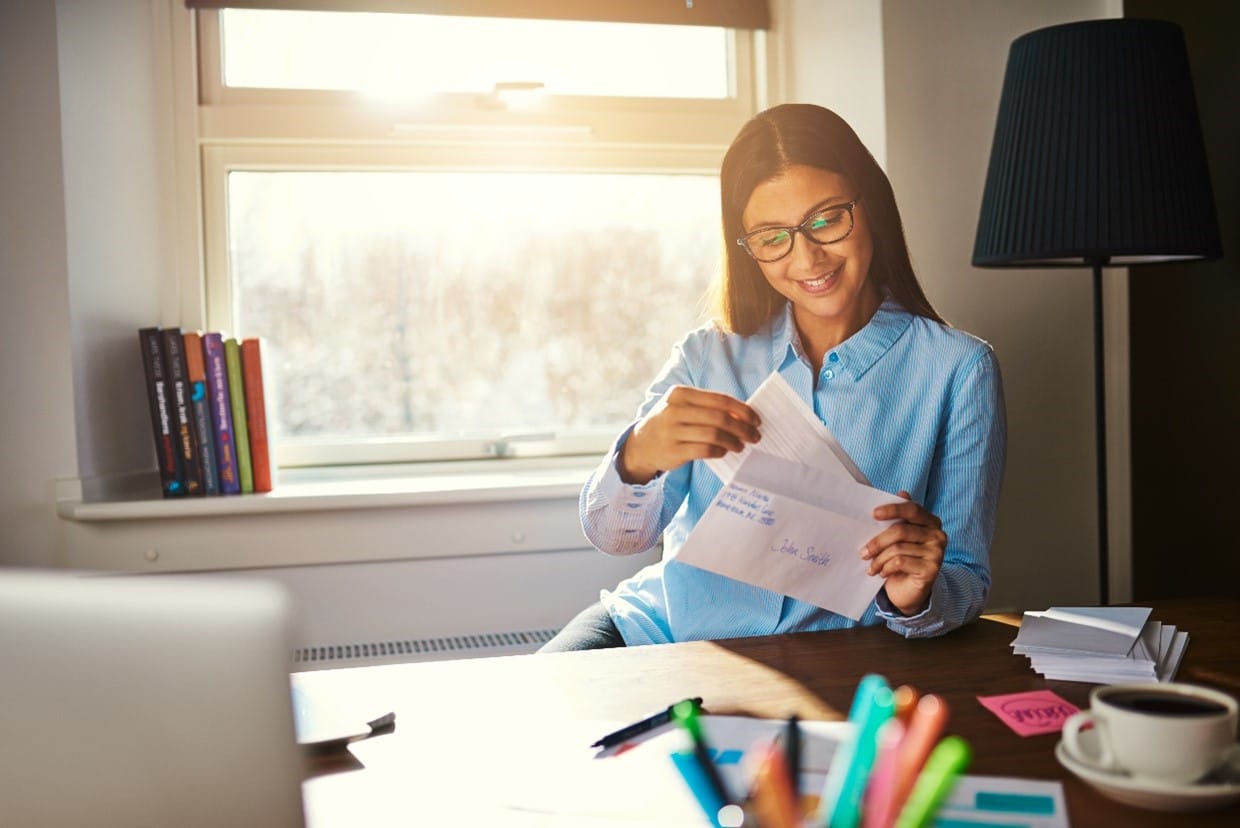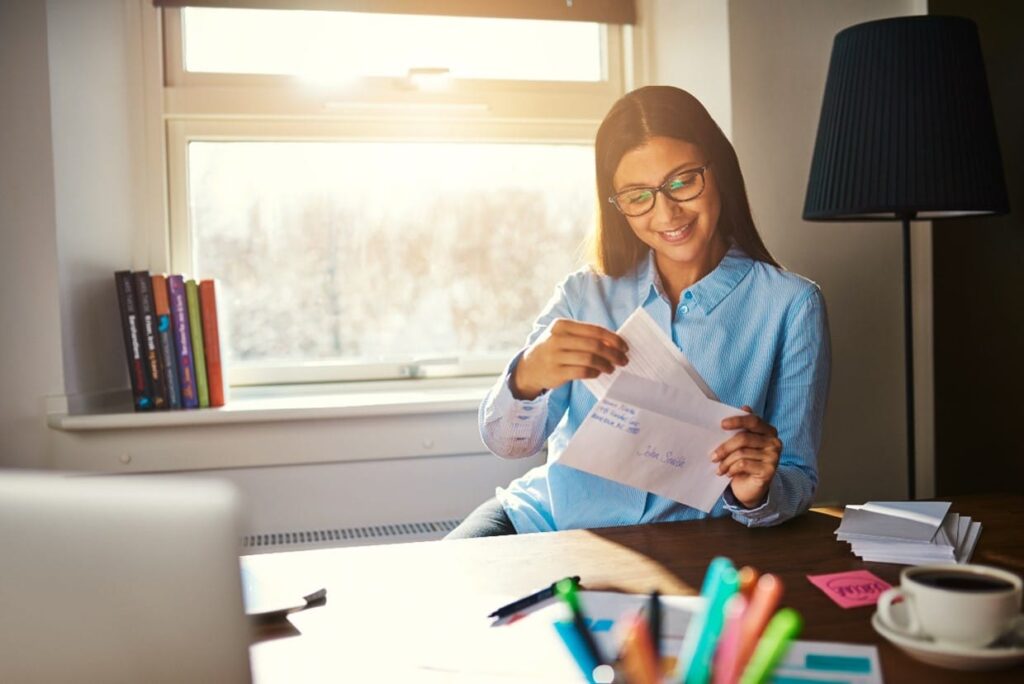 Marketing trends come and go, but there is one thing that remains constant: personalization works. Today, 71% of consumers actually expect a personalized buying experience and companies that integrate customization experience better results. And this doesn't only apply to digital experiences: print marketing strategies like direct mail can also benefit massively from customization. Here's how to enhance your print marketing campaigns with an element of personalization.
Direct Mail vs Email
There is no question that email has become the dominant method for brands to communicate with their customers and online ads are now the norm for targeting new client bases. But the rise of digital marketing has created an interesting dynamic. Instead of print marketing going the way of the dinosaur, the omnipresence of digital marketing has actually breathed new life into direct mail opportunities. Why, you may ask? A little something called digital fatigue.
Ambre Zachmann, Ecommerce Marketing Specialist at Printing for Less, sums it up well, "as a marketer, I am constantly being bombarded with email after email. We are seeing 'digital fatigue' in full force as our email efforts aren't performing as they once were. To stand out, more people are realizing that direct mail is the way to go."
Not only is it more and more difficult to grab the consumer's attention using screens because of the high saturation of online marketing content, physical media like direct mail creates a stronger emotional response in people. It makes sense: if you receive hundreds of emails but only receive a few pieces of physical mail, you will spend more time looking at the print in your hands.
In fact, direct mail can have open rates as high as 90%, while a good open rate for email is closer to 20%. Moreover, direct mail has a response rate of over 36 times greater than email. With personalization added into the mix, the potential only grows.
Why Personalize Direct Mail?
Personalizing direct mail gives your marketing campaigns a major boost by engaging with consumers one-on-one. The logic here is simple. "If someone calls 'hey you' in a crowd, you probably won't stop and look," says Ambre. "But if they call your name, you are more likely to turn around. The same is true for prints or any marketing materials. You want the customer to feel like you are talking to them directly."
When a customer sees their name on a piece of mail or is given an exclusive offer, it grabs their attention and helps them to form a connection with your brand. "If someone feels like they are being addressed specifically, they tend to value the communication more than if they receive a generic message that could be to anyone," adds Kristi Eby, Printing for Less' National Account Executive.
This feeling can pay dividends to your business. Just adding a name to direct mail has been shown to increase response rates by 135%. And personalized marketing in general is associated with higher performance: a McKinsey & Company study found that companies that prioritize personalization bring in 40% more revenue than those that don't. It's an opportunity that shouldn't be overlooked.
Let's Get Personal
The next question is how to personalize direct mail? There are a ton of options at your disposal and many ways to get creative with customizing mail. Here are a few tried and true suggestions:
Add a name
Adding a name to direct mail is by far the easiest and most common way to personalize your marketing prints. It lets the customer know that there is a specific reason they are receiving that piece of mail, setting your brochure or postcard apart from mass-distributed flyers or emails.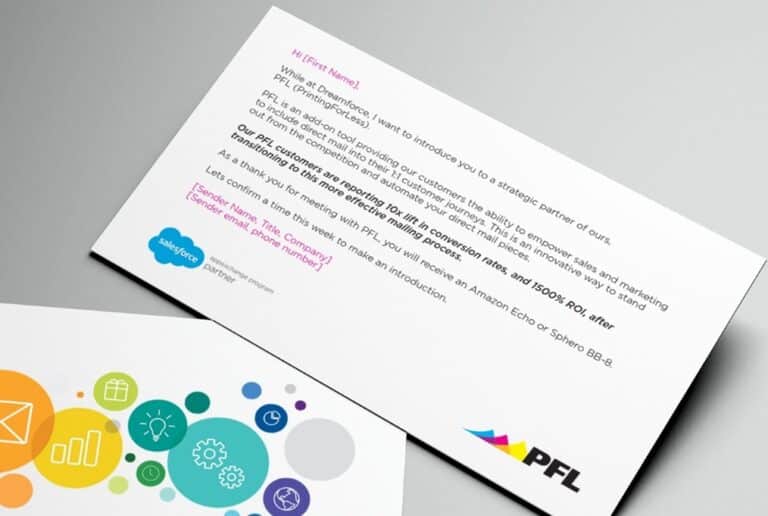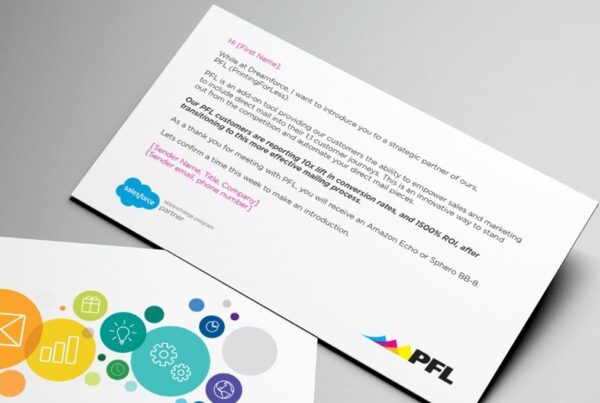 Product deals
If you know someone is interested in your products or services, send them an exclusive offer. This can be particularly effective if you know a specific product they have been looking at. A special promotion will encourage the recipient to make the purchase and feel valued by your brand.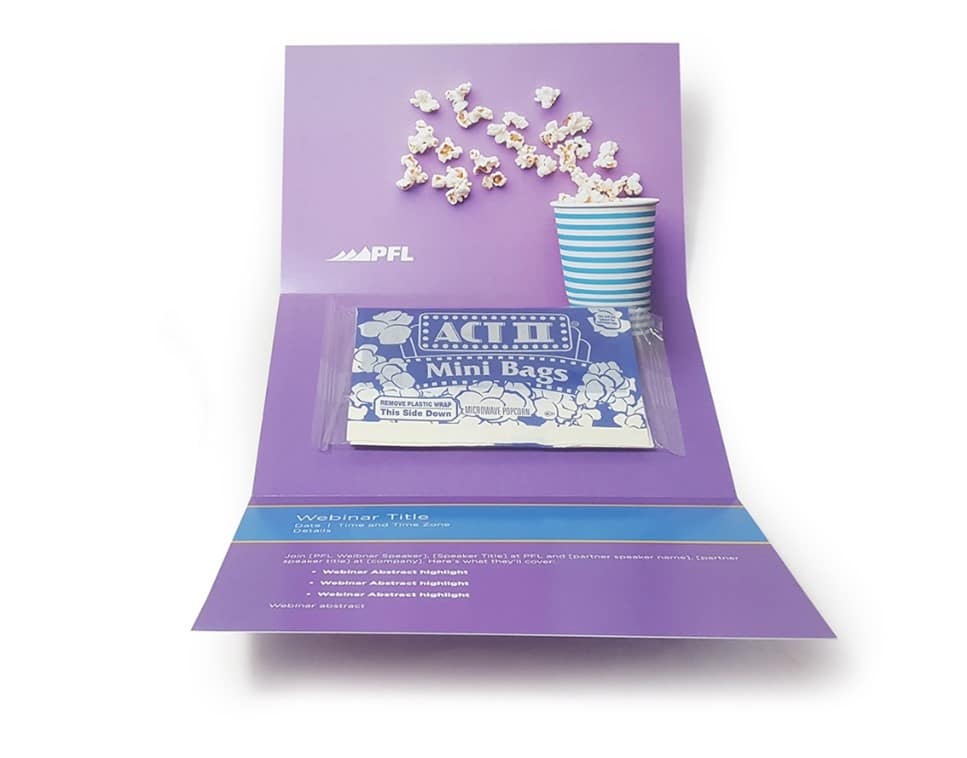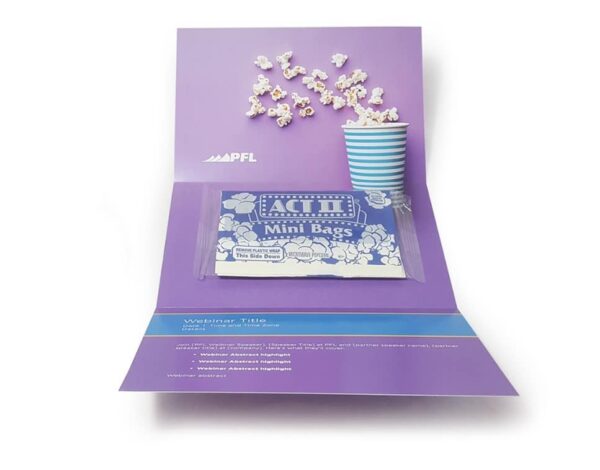 Demographic customization
You can also use demographic indicators to tailor your message to the consumer. "A different demographic may be more receptive to a different type of messaging," says Printing for Less Mailing Expert Wes Kirk. "For instance, you would appeal to homeowners in a different way than renters."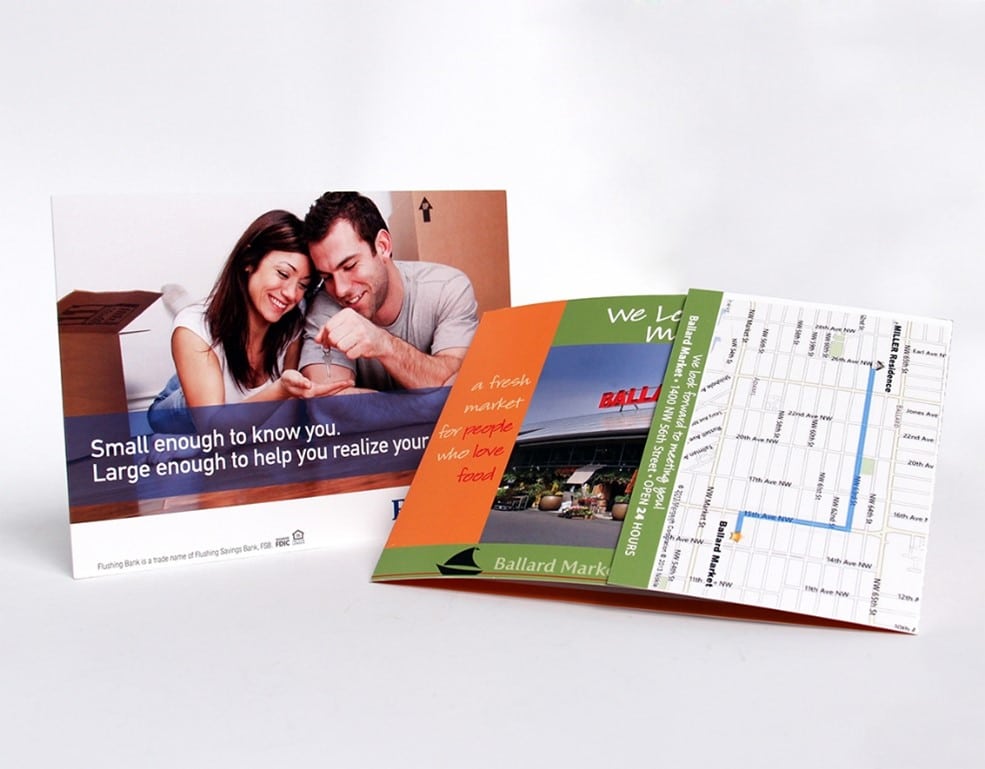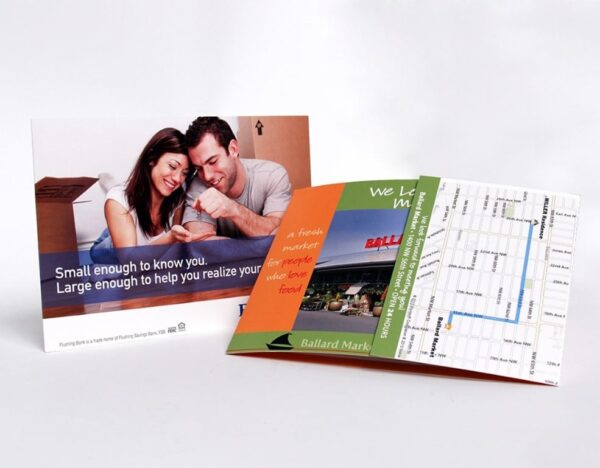 Interactive offers
Make things more engaging for the consumer by adding an interactive element to your direct mail and combining it with a special offer. One Printing for Less customer sent out mailers with discounts hidden under a scratch surface. "Adding this extra level of engagement along with the discounts really paid off," Ambre says. "Our customer saw an increase in calls about their services."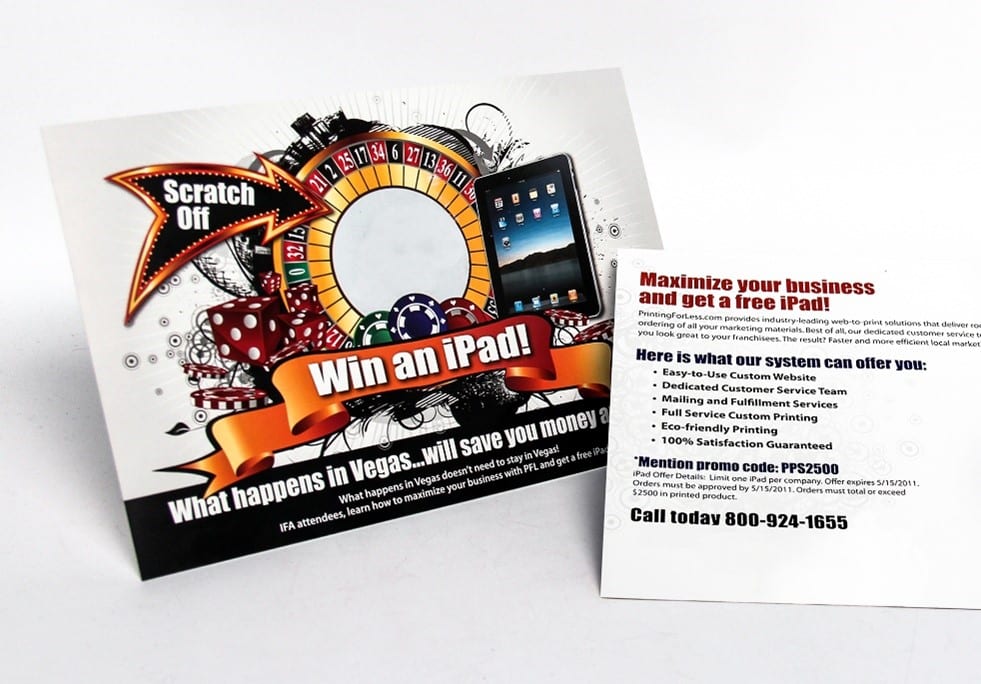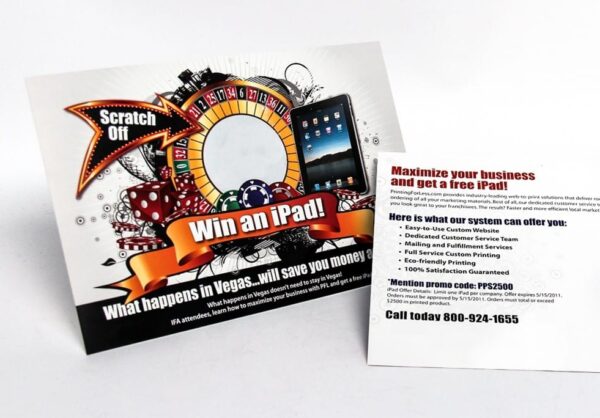 Referral incentives
Reach out to existing customers with personalized referral incentives. Kristi highlights a recent campaign that used this tactic: "I had a customer send personalized greeting cards to their recent customers with a QR code that linked to a referral bonus incentive. If the recipient scanned the QR code and referred a friend or family member, they could receive a $75 credit. The campaign was effective: it doubled as appreciation for current customers and helped expand their clientele."
When personalizing direct mail, always remember that there is a fine line between making a consumer feel seen and making them feel exposed. So avoid including any sensitive information or too many personalized details in your direct mail unless the client has given you information or consented. "Consider how the recipient would feel about your company knowing more sensitive information before you include it in direct mail," Kristi recommends.
Personalized Mail with Printing for Less
Thanks to digital printing technologies, adding a touch of personalization to direct mail is not only possible, it's easy. Get in touch with the team at Printing for Less to explore our personalized direct mail printing services and get your next campaign off the ground and into people's mailboxes.