At Printing for Less, we've always considered ourselves close to nature, and by that we aren't referring to the fact that we could throw a rock out our back door and hit a mountain range. As fans of Earth Day, we thought we'd celebrate by sharing a rather excellent infographic produced by Two Sides on sustainable forestry and the myths surrounding it.
The image addresses a lot of issues that, for many, are shrouded with confusion or outdated information. We love that Two Sides is shedding some light on the responsible, progressive habits of sustainable forestry.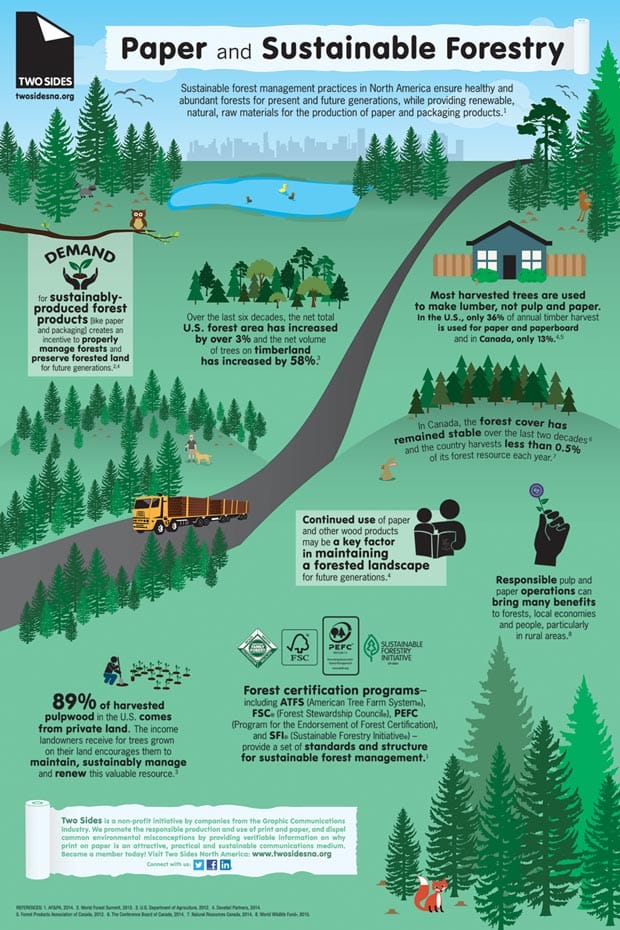 We couldn't be more grateful to celebrate Earth Day in one of the most pristine environments America has to offer-and we aim to keep it that way. We're doing more than just trying to reduce our impact on nature. From our green printing to our wind powered facility, we're striving to have an exponentially positive effect, too.
Happy Earth Day, friends.
Need help with your print? Talk to a live print expert today: 800-930-7978.