It is our pleasure to highlight a customer catalog that exudes class, professionalism, and originality. Q Custom Clothier provides more than excellence in men's clothing. They deliver an experience. Their web-site, store locations, and catalog communicate distinction, sophistication, and refinement. They offer custom solutions in men's fashion that are unparalleled. With store locations in Dallas, Houston, and Tulsa, they also provide appointment driven, personal attention nation-wide.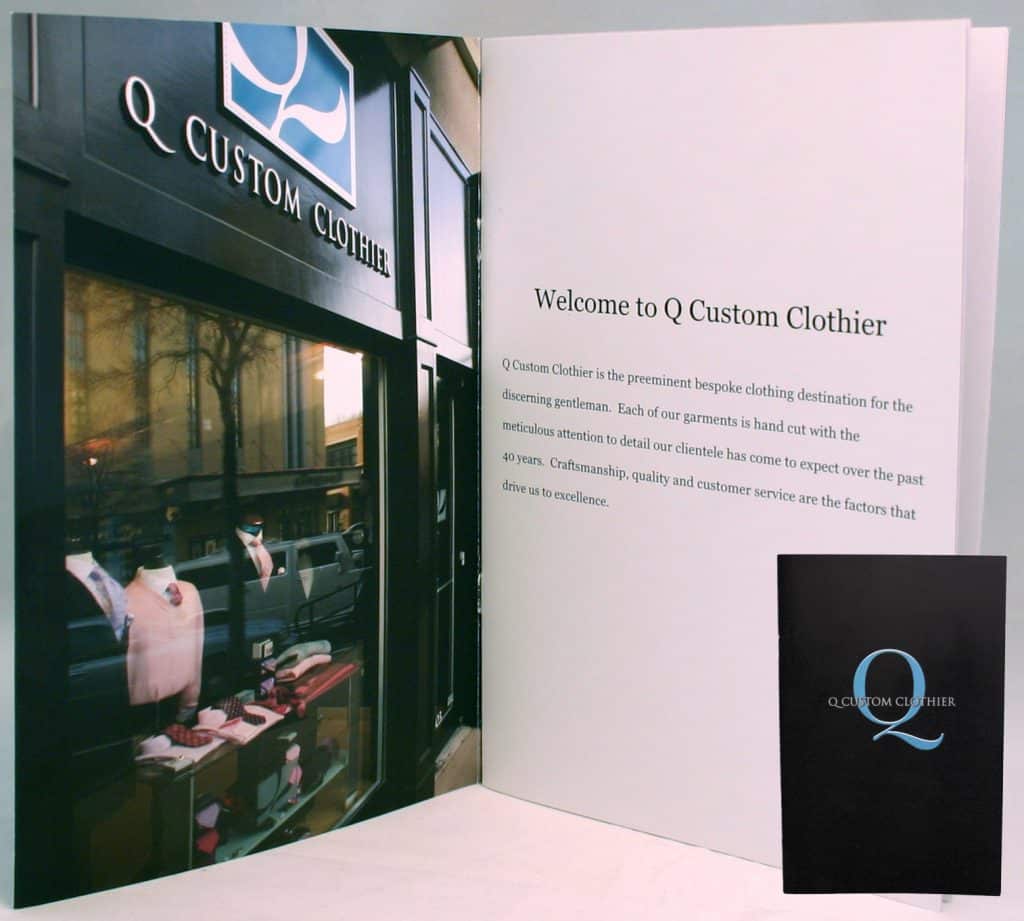 This professional catalog was a work of art. The rich satin finish on the printed catalog, called soft touch, speaks to the quality of this bespoke clothier. They chose to use a thick card stock with a smooth finish, creating a luxurious texture which compliments their brand. They specialize in craftsmanship, quality, and customer service which is reflected in the catalog. The photos draw attention to the detailing and beauty of the garments; while the language throughout the piece is minimal. This style lends itself to a distinctive sophistication. In this high-quality, commercial catalog, Q Clothier solidifies their public image with targeted branding and key messages.
You can learn more about them by visiting www.qcustomclothier.com .
Need help with your print? Talk to a live print expert today: 800-930-7978.