Extra Thick Business Cards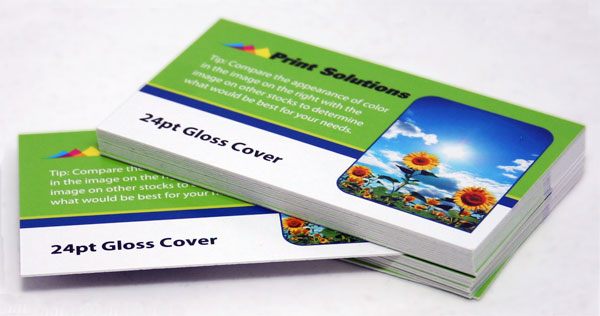 A lot of business cards look cool, but how do they feel? Does your business card feel like a winner? With Printing for Less's 24pt thick business cards, your card will stand out from the deck at any trade show or event.
Almost twice as thick as a traditional business card, the extra thick card stock not only gives your business cards that premium, high end presentation; they literally feel different and stand out in a pile of standard cards.
---
Quality in Strength
Today's busy professional is constantly on the move, and damaged crumpled business cards are one of the first casualties of frequent travel. With extremely durable 24pt heavy card stock, your thick business cards will last longer; maintaining their shape without easily crumpling or folding. This sturdy quality gives your company an automatic air of quality, as it stands strong amongst the tattered and dog-eared cards of your competition. Depending on your desired look and feel, thick 24pt business cards are available with a Gloss or Dull/Matte finish.
Custom Options
Looking to jazz up your thick business cards even more? Consider adding rounded corners to your card, or even a custom die cut shape for added pizazz. The only thing more remarkable than an extra thick business card, is a thick business card with custom effects like die cutting, foil stamping, or soft touch coating or UV coating. Consider saving money with one of Printing for Less's snazzy standing die shapes, ready and waiting to trim your card into a distinctive visual masterpiece.
More Than Just Business Cards
Want to get other products on 24pt cover stock as well? No problem! Extra thick paper is an ideal upgrade for products like hang tags, door hangers, and many more. Any print piece you want to be stronger, last longer, and have a premium presentation is a perfect fit for thick 24pt paper stock. For example, printed rack cards stand stiffer and stronger in their display racks with this extra thick paper stock. Printed door hangers will last longer against the elements and hug doorknobs tighter with extra thick 24pt paper. If you want benefits like these, check out any of the following products, all available in "extra thick" versions:
Have questions about using 24 pt cover stock for your next printing project?
Call 800-930-6040 now to talk to one of our friendly print experts.