Sustainable by Choice, Eco-Friendly by Design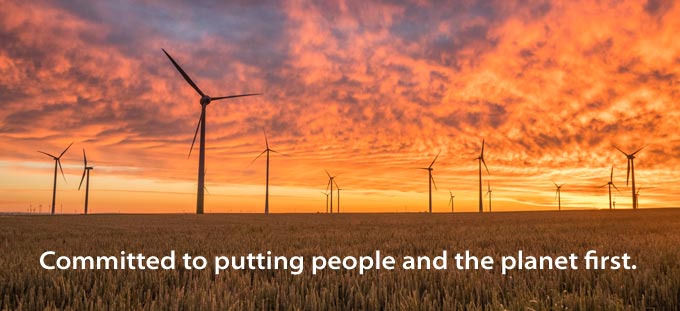 At Printing for Less, we are as passionate about the environment as we are about the quality of our products, services, and resources to drive our customers' success. As a printing company, we choose to make responsible choices. We have built our business on sensible alternatives to help sustain our local and global environment. We are committed to preserving the clean environment and natural beauty in which we work and play every day.
Being a sustainable business was the obvious path for Printing for Less, and we have been using environmentally-sound printing from the beginning. We take our environmental actions seriously, ensuring they are designed to reduce, reuse, and recycle wherever and whenever possible. We believe it's our duty to reduce our impact on the land with less energy consumption and less waste.
From our wind-powered print facility to our commitment to sourcing responsibly produced paper the goal is always maintaining our natural resources. There are several elements that contribute to green printing, and it goes far beyond just using recycled paper. At Printing for Less, sustainability is deeply rooted in the core of who we are as a business. To begin changing the way we print, we needed to first understand the importance of sustainability in our job and our lives.
---
Our Vision: The future is in our hands

Paper is a canvas for the imagination of marketers. If businesses intend to change the way they market, then it is time to use print solutions with a much smaller carbon footprint. We have looked at things differently since our founding in 1996, and don't plan to ever change that.

Our Goal: Let's change the way we print

Our goal is to allow more people to print beautiful pieces at an economic threshold that is not prohibitive for small businesses. Since our founding in 1996, we have looked at things differently and chose to add eco-friendly solutions.

Our Idea:
A concept worth trying

To produce something that is environmentally-friendly can be something as simple as the ink we use, or where the paper we used has been sourced. We're creating a smarter, better world where everyone in marketing can succeed in the digital era and market your business in good conscience.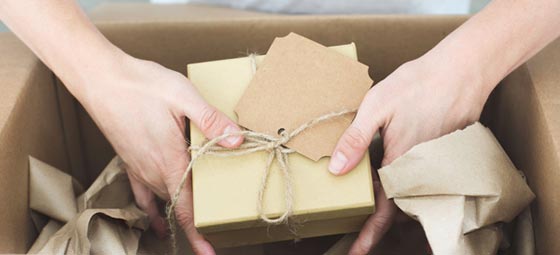 Minimizing Our Environmental Impact
Printing for Less respects the planet we live on, and we are proud of our standards and practices that make us an environmentally-responsible company. To change the way we print, Printing for Less has designed a series of solutions that help promote the use of sustainable methods for businesses – both in print and as a business.
Our day-to-day operations ensure that future generations will be able to enjoy our natural resources just as we have. Our scrap paper is recycled. Our business policies and procedures protect our environment. Items such as metal plates which are used on the press, through the cardboard boxes that our production materials arrive in, are all completely recycled.
Our ethical approach means that we take the environment into account at every stage, as we make sure our business operations reduce their negative impact on the environment. This is ensured by the strict standards of our partners, the environmental and chain of custody programs, and of ourselves as a business. Partnered with Veritiv, previously Unisource, is the leading independent marketer and distributor of commercial printing and business imaging papers, packaging systems and facility supplies and equipment in North America, has certified Printing for Less as a member of its Respect® network of printers. Get the full details of our social and environmental efforts.
Additional Environmental Certificates
Respect® Recognized Printer
Green Seal
Green-e
Recycled
Chlorine-Free Products Association (CFPA)
Pledge 1%
Environmentally, socially, culturally, and economically responsible
Sustainability is what we deliver every day. Sustainable decisions require us to consider the environmental, societal, cultural, as well as the economic impacts as we move toward sustainable marketing. We believe sustainability is more than just taking an environmental step. Sustainability is about meeting the needs of our current generation while ensuring we meet the needs of generations to follow. To become what we expect from a sustainable business, Printing for Less also supports what matters most to us: people.
Printing for Less has planted its roots firmly in the community. And the fruits of its labor are already apparent, not only in our company's success but in the opportunities and rewards it has provided for its employees, local community and partners. At Printing for Less, we are deeply committed to improving the environment in which we all live and work, and to preserving it for generations to come. Together, we can make a difference.
Our commitment to sustainability.
"Printing for Less is committed to benefiting the place it calls home and doing it in a high-tech way. From our 100% wind-powered facility to our green printing practices, we believe that every little bit counts. We are excited to take the pledge and join other companies who are committed to doing their part to give back to the community."
– Andrew Field, Founder and CEO.
Dedicated to making a difference
As environmental advocates, we are dedicated to continuously improving our sustainable solutions. To ensure we hold ourselves accountable to the highest standards possible, Printing for Less implements environmentally-friendly and socially-responsible principles in the workplace. When it comes to the sustainability of the print industry, it's important to separate verifiable facts from opinions and misleading information, and Printing for Less has all the printing facts you need to make informed decisions.
Supporting ethical suppliers allows you to make a positive contribution to the global sustainable social movement. Printing for Less encourages all of our customers to ask about our green initiatives, and our team is happy to provide a green option estimate whenever placing an order for quality printing. If you want more information on how we are environmentally-friendly and socially-responsible read how we use sustainable solutions.
We are committed to innovation, quality, and customer service. Speak to one of our specialists to learn how Printing for Less can improve ROI on your print expenditures.