We have all received wedding announcements and other printed materials announcing the date and location, but this young, frisky couple added a twist to their big day–wedding coasters.
The design and imagery worked great with their destination wedding in Hawaii, and they were placed at the tables of guests. Each one was a great reminder of the big day, made a good place to set down that glass of champagne after a toast and was a nice, easy keepsake for any guest to take home. Aloha!
Check out the design here, showing the printing marks and both sides of the final, trimmed piece: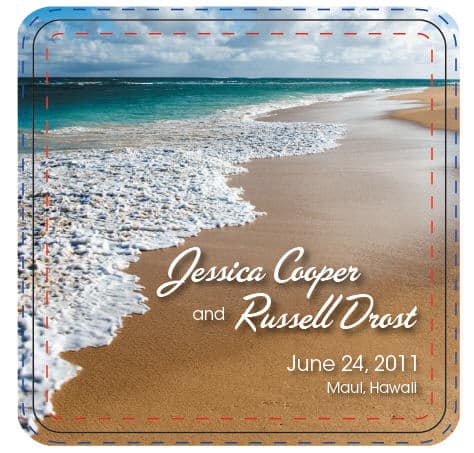 Need help with your print? Talk to a live print expert today: 800-930-7978.