File Formats
We gladly accept all popular Mac and PC file formats, including any version of:
Microsoft Publisher, Word, Excel, Home Publishing, Powerpoint, PhotoDraw, Works, Picture It
Quark XPress
Adobe Pagemaker, InDesign, Illustrator, Photoshop, FrameMaker, Acrobat, Photoshop Elements
Corel DRAW, PHOTO-PAINT, WordPerfect, Lotus, Ventura, Bryce, Quattro Pro
Macromedia Freehand, Fireworks
Deneba Canvas
Serif PagePlus, PhotoPlus, DrawPlus
Claris Works
Apple Works
Broderbund The Printshop (version 15, 20-22), PrintMaster, Calendar Creator
Plus these: Open Office, Greeting Card Factory, Art Explosion Publisher and More
How to
Contact Printing for Less
Want to talk about your business? Your goals? Want to hear about the best camping spots in Montana? PS. There's a LOT of 'em. We've got REAL people over here at the Printing for Less HQ. Give us a call!

Call and Speak with a Member of Our Expert Staff
Remember when you could call somewhere to speak with a REAL PERSON? Well, with us, you can! We're available 5 days a week, 8am-5pm MST.
---

Send Us an Email
Send us an email to let us know how we can help you with your next project!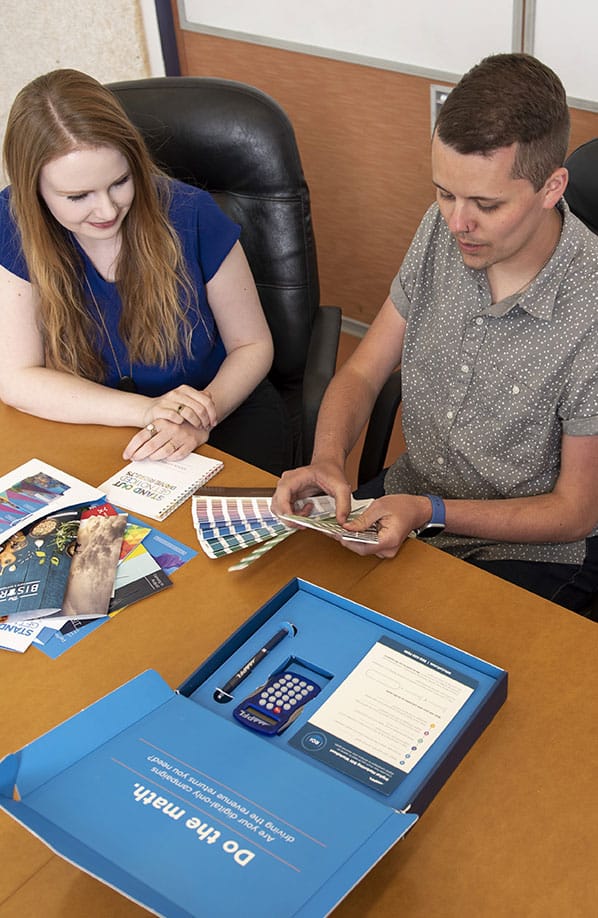 Need Help Deciding Where to Start?
Contact us by phone or by the form below for assistance.