Sustainable Printing Services
Printing for Less is committed to sustainability and proud to announce our partnership with PrintReleaf.
PrintReleaf empowers organizations to sustain and grow the global forestry system…one print job at a time. For every tree consumed by the production of paper and corrugate products at Printing for Less, a new tree is planted in a global area in need of reforestation.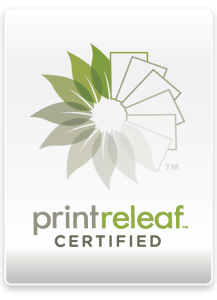 Environmental Sustainability
Reusing, recycling, and reducing our dependency on non-renewable reserves
is the best way we can help maintain our environment's precious resources.
Our Sustainability Promise
We're as passionate about sustainability as we are providing the best custom printing solutions for our customers. Our facility is wind-powered, keeping our carbon footprint lower and our quality higher. Our promise to you? Everything we do is as eco-friendly as possible, and we'll keep leading the printing industry in our green practices.
Green Manufacturing
Our manufacturing facility is an industry leader in sustainable printing practices.
Printing for Less on average is 57% less wasteful than industry standard in printing and proof review (called "makeready").
All our paper and corrugated products are already made from 50% recycled material and are 100% recyclable.
To reduce our carbon footprint, we use a low-energy LED light to help cure ink quicker.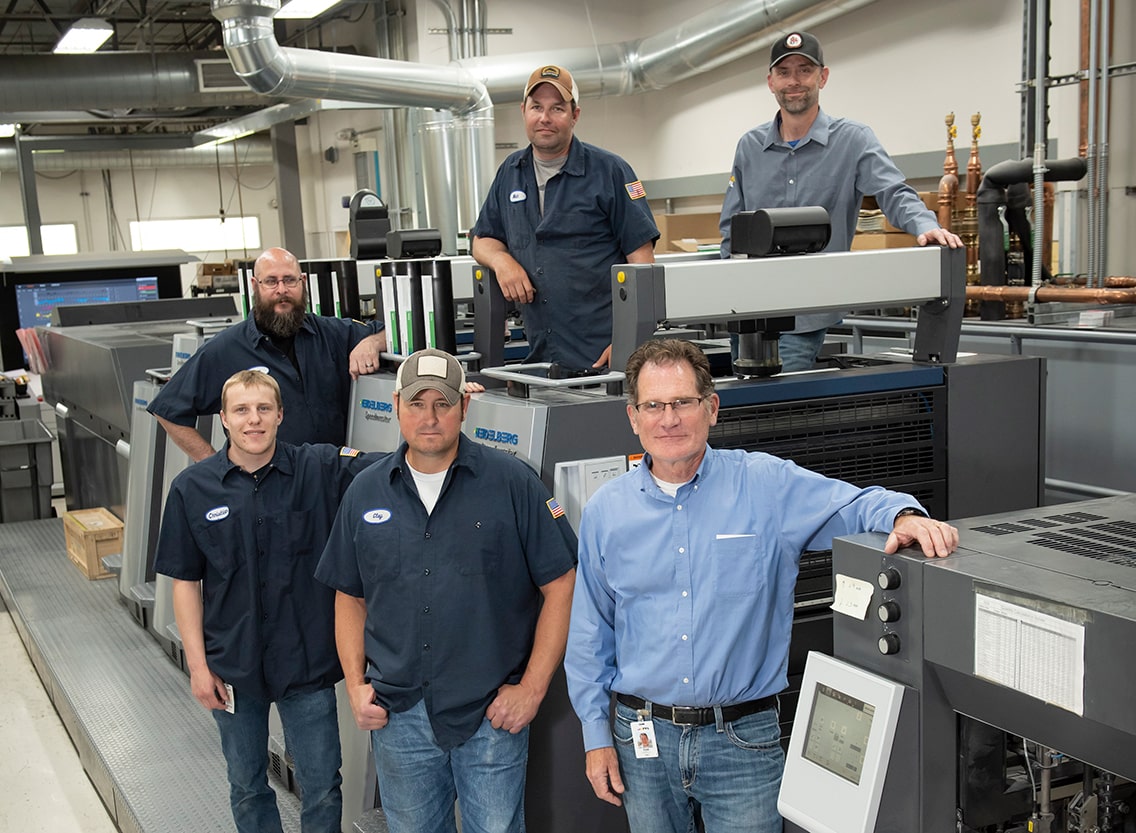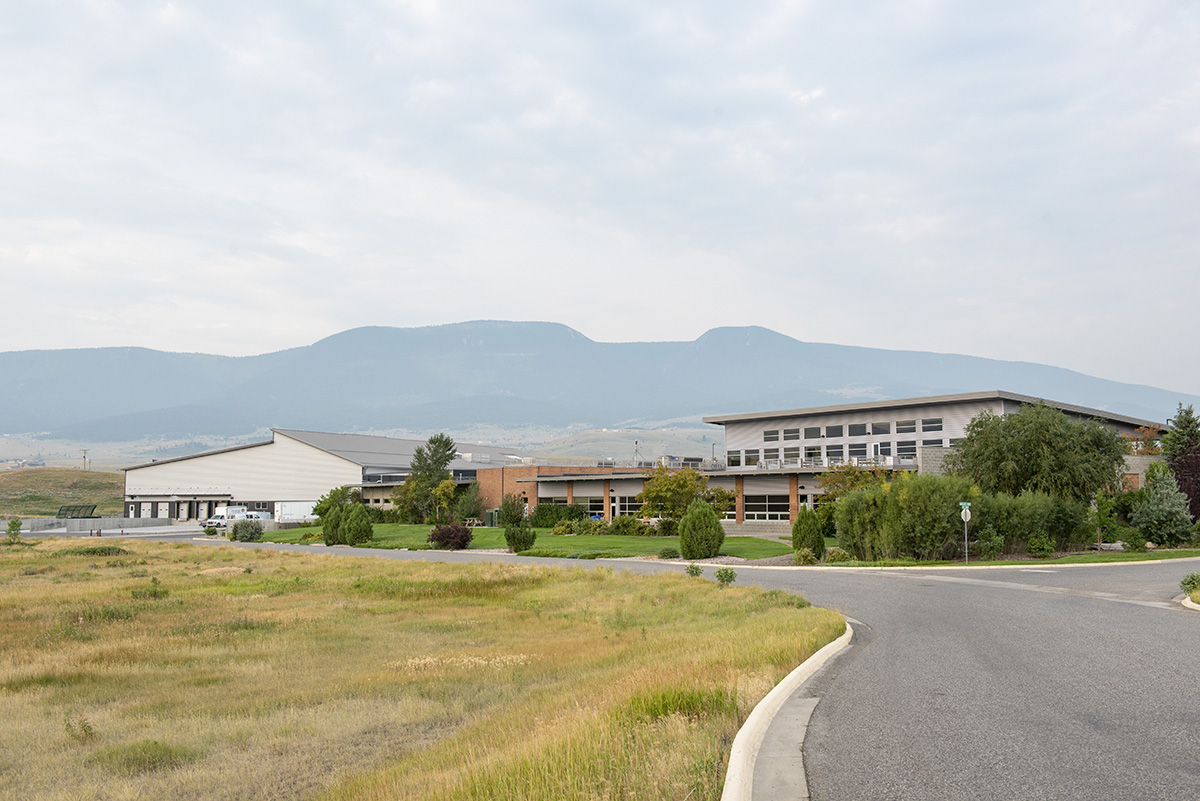 Sustainable Energy
Our headquarters, located in Livingston, MT is 100% wind powered.
Park Electric Cooperative and Basin Electric Power Cooperative's Prairie Winds-Energy in Motion Green Tag Program make this green initiative possible. The wind energy we support is delivered directly into the electrical grid, reducing the need for energy from fossil fuel sources.
"By purchasing 100% renewable energy, Printing for Less is helping to reduce greenhouse gas emissions and promote a cleaner, healthier local community."
– Toni Cody, Park Electric Member Service/Marketing Director
Social Sustainability
Printing for Less contributes to the improvement of society by creating dependable jobs, positively impacting the education of our children, and supporting local charities in the communities where we live.
Social investments are important to the Printing for Less family. We encourage employees to volunteer and participate in community support, and Printing for Less makes significant donations to local charities and non-profit organizations at a corporate level.
Indy Tech Gives
Stafford Animal Shelter
Park County Public Schools
Livingston Healthcare
The Printing for Less Learning Center is an onsite daycare in our Livingston headquarters. We are invested in making sure future Printing for Lessers have the best start to their education.
Economic Sustainability
Printing for Less is committed to long-term growth for our business and yours!
We strive to positively influence social, environmental, and cultural aspects of our community. As the second largest employer in Livingston, Montana, we create significant job growth in the surrounding areas. We're proud to pay our employees a fair wage whether they're in our Indy or Montana offices.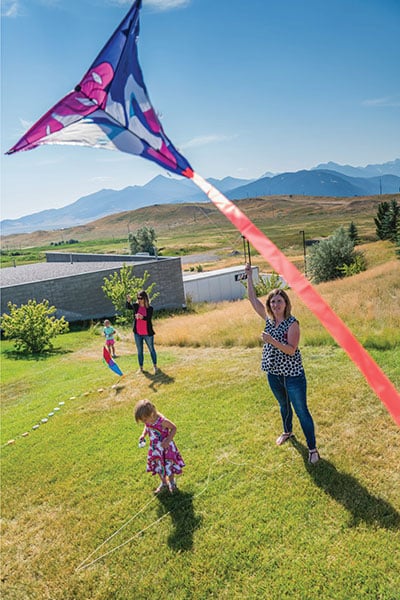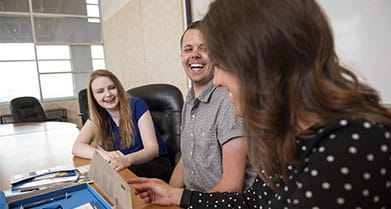 Careers at Printing for Less
We are always looking for talented, hardworking people whom are passionate about helping customers succeed.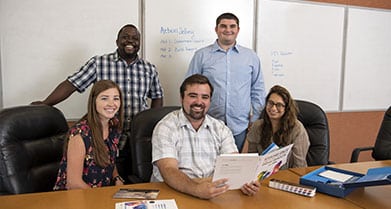 Meet Our Team!
Our team members (and their dogs) are the secret to our success.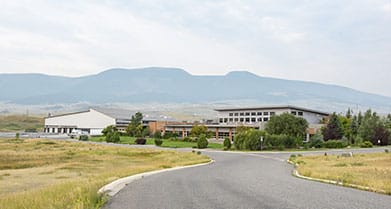 Blog
Printing for Less is such a great place to work, that we make headlines. Check out what the blog has to say about us!