Digital Rules
The Medium Is the Model
Rich Karlgaard, 09.30.02, 12:00 AM ET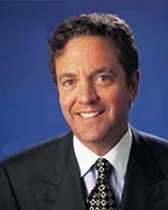 Dave Barton and Andrew Field (of PrintingForLess.com) are eons from this year's FORBES 400 list. Warren Buffett earns more income in dividends while sipping on a Cherry Coke than these two yahoos made last year. But who cares? By and large, the FORBES 400 grandees lost ground in the last 12 months--vast Canadian provinces' worth of ground. But Barton and Field, two plucky Web entrepreneurs, are up.
Did I say
Web
entrepreneurs? Yes, I did. And not just Web entrepreneurs, but Web entrepreneurs
in the boonies
. Barton, operating from the hills of central Pennsylvania, and Field, from a working-class town in Montana, may have unlocked the secret of successful Web commerce amid the darkest gloom of the dot-com bust.
Hop aboard my Cessna Skyhawk and let's have a closer look. An early start is recommended. Afternoon winds dancing on the Nittany Mountain ridges are known to kick a 2,550-pound plane around like an empty beer can. Steady your hand and reach for the digital camera. Final approach into the State College, Pa. airport floats us directly over Joe Paterno's magnificent 106,000-seat football palace, a sight not to be missed. The landing is sweet. Time to meet Dave Barton.
Broken California Dream
With a daughter off at college, Barton and his wife earlier this year liquidated their two major assets. They sold their dying business in San Jose, Calif. for a few hundred grand and their 1,800-square-foot house for somewhat more. They pocketed about $1 million. Not bad for a couple in their early 40s, with one kid at Ohio State. Then again, not too terrific when you live in the cosmically overpriced San Francisco Bay Area. What do you do next?
Barton's dying business was called American Machinist Supply. The 20-employee firm brokered custom tooling for factory mills and lathes. It was a nice little business, for a time. Then the economics that fueled it stopped working in California. During the late-1990s tech boom, Barton watched his rent triple to $28 per square foot per year. His employees could no longer afford to live in the Bay Area. Morale sank. Turnover soared.
Barton thought about relocating to San Diego, where rent and mortgage loans would go twice as far. Not enough. His wife suggested moving east. He learned that rent and mortgage would go five times further in Charlotte, N.C.; Columbus, Ohio; and State College, Pa. He walked into each city's Chamber of Commerce. Within 24 hours, State College's found Barton office space in a Penn State University-sponsored research park. That settled it.
Here's Barton's deal in a nutshell: He sank $500,000--half his net worth--into Blueswarf.com, his new company. Penn State offered him a no-interest loan of $125,000, payable in three years, and cheap rent. Barton, in turn, pledged to hire Penn State grads. He'll need those Penn State engineers, too. Blueswarf.com is high tech all the way. It harnesses the Web to automate the old American Machinist Supply-way of doing business that required 20 brokers on the phone. Clever software helps Blueswarf.com's customers crank up factory output by configuring mills and lathes with the best combination of tooling.
Catch the irony? In the heart of Silicon Valley during the boom, Dave Barton was Old Economy. Now, in the Pennsylvania boonies during the bust, he's New Economy--but without the overhead, fancy venture capital and gaudy expectations that killed so many boom-era dot-coms. Life is good. Barton and his wife have settled into a 3,800-square-foot house on 2 acres. His biggest worry is hitting deer on the highway. Their spread--paid for in cash--cost a quarter of their old San Jose bungalow.
Think Globally, Fish Locally
Think Bozeman, Mont., and your mind's eye pictures FORBES 400 moguls hopping out of Gulfstreams and jumping into waiting Range Rovers at the Yellowstone Jet Center. The caricature has a ring of truth. Writer David Brooks calls Bozeman a Latte Town, no explanation needed.
Drive 20 miles over the Gallatin Pass to Livingston, population 9,000. Behold the changing scenery. Here live forest firefighters, construction laborers and Bozeman's hotel workers. Here is where Andrew Field, a former auto-repair-shop owner, incongruously runs a hypergrowth Web business that sports a national clientele.
Bored with auto repair, Field in 1997 bought a Livingston print shop that catered to Bozeman and Billings businesses. Serving a population base of 150,000, the print shop maxed out at $80,000 per month, with ten employees and no profits. One day while fishing in the Yellowstone River, Field thought about his big, expensive--and mostly idle--press. Surely other printers suffered downtime. What if he could aggregate all that idle time and sell it to customers needing a last-minute job? Couldn't the Web connect buyers to sellers?
Field launched printingforless.com in March 1999. By September orders were up to two a day. Now Field gets 7,000 visitors to his Web site each day--and converts 30 to new customers. His revenues have spiked eightfold in three years. He pulls down 12% in pretax profits. I don't know whether it was the glow of success or the local Moose Drool ale we were quaffing, but Field sure looked happy as he told me about it.
Lessons from the boonies? Maybe Web commerce, except for the odd Amazon or Ebay, is meant to grow like the Web itself--organically, from the bottom up, with low cash burn. Maybe the medium is the model.
Visit Rich Karlgaard's home page at
www.forbes.com/karlgaard
or e-mail him at
publisher@forbes.com
.