It's Right. It's On Time. Or It's FREE!
Expert Help on all Your Projects
High Quality and Fast Turnaround
100% Satisfaction Guarantee!
Is Digital Printing the Right Fit For My Next Print Project?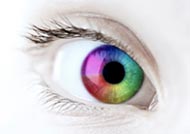 Offset and Digital printing each have strengths that are specific to the requirements of the print project being processed. This checklist will help you in determining if digital is the right choice for your current print project or if offset will better meet your needs.
I need smaller quantities for this run. Particularly, less than 250 pieces.


[Runs higher than 250 usually become more cost-efficient on an offset press.]

I need a synthetic or specialty paper, or I have another unusual printing surface.


[Digital printing can accommodate a number of unique surfaces, call a friendly Customer Advocate at 800-930-6040 for assistance.]

I want to print with white ink on a dark color.
I need a fast turn-around; I'm in a hurry.
I need my color closely matched, but not as exacting as Pantone Inks.


[Digital printing technology can match your colors with high precision, but if you need a specific Pantone Color, you will need to utilize Offset printing for an identical match.]

I need to personalize each piece for my target audience.


[Variable Data Printing is a breeze with digital printing. We can work with your lists and data to customize each piece, thereby increasing the impact of the campaign.]

I need printed envelopes, but do not require windows.


[Digital printing allows you to print on envelopes from A2 to 10" x 13". However, envelopes with windows are not an option and for full bleed, you will need offset printing.]

I want this file available for on-demand printing.


[Digital printing allows you to print the items you need, when you need them, without having to store large runs.]