It's Right. It's On Time. Or It's FREE!
Expert Help on all Your Projects
High Quality and Fast Turnaround
100% Satisfaction Guarantee!
Newsletter Examples and Design Ideas
These samples of printed full color newsletter designs show a variety of design approaches with standard sizes and folding options used for newsletter printing and marketing. Newsletters can be a self mailer with a half fold, tri fold or quarter fold or inserted into envelopes flat or folded. Get some inspiration and ideas for designing your own newsletter for your company or organization.
8 1/2 x 11 Size Newsletter Samples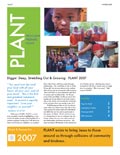 No Fold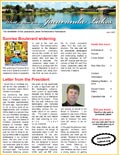 No Fold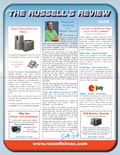 Half Fold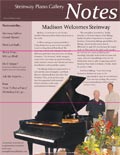 Tri Fold
11 x 17 Newsletter Examples - Full Color Both Sides
Get some ideas for using full color throughout from these most common newsletter size examples. A variety of color elements and photos can really improve the visual presentation of your information and creates a lot more professional impression than the commonly used black text.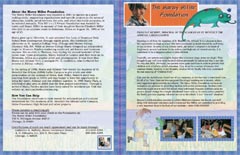 Half Fold - Outside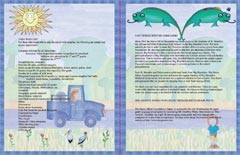 Half Fold - Inside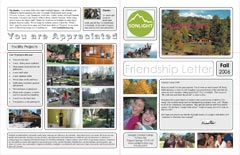 Half Fold - Outside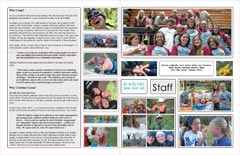 Half Fold - Inside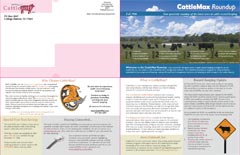 Quarter Fold - Outside, with mailing panel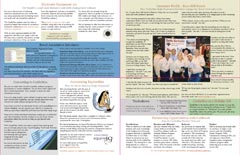 Quarter Fold - Inside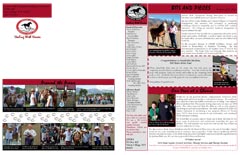 Quarter Fold - Outside, with mailing panel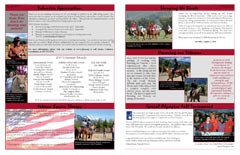 Inside
Blank Newsletter Design Examples for Imprinting Later
A good way to lower the cost of newsletters is to print several issues worth of blanks together and then print the black text on your laser or inkjet printer or at your local quick printer.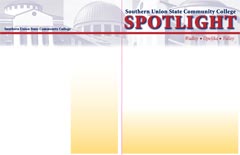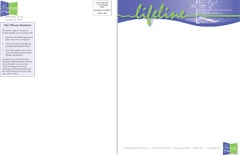 11 x 25 Newsletter Examples - 6 Page Newsletters
A total of six full pages of information makes this 11 x 25" 3 panel format great for larger multipage newsletters where there is more content than fits on 4 pages.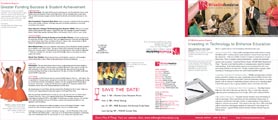 Tri then Half Fold - Outside, with mailing panel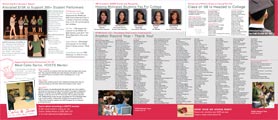 Tri then Half Fold - Inside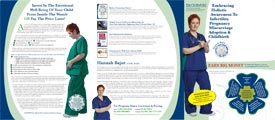 Tri Fold - Outside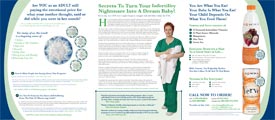 Tri Fold - Inside
A 3 Panel Newsletter Makes a Nice 6 Page Mini Catalog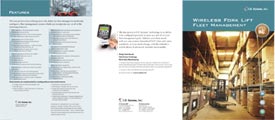 Tri Fold - Outside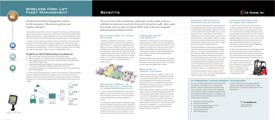 Tri Fold - Inside
Get instant pricing for these standard newsletter sizes:
Learn more about newsletter design and marketing:
PFL is a marketing technology company that provides printing, mailing, fulfillment, and marketing automation services to over 200,000 businesses from startups to the Fortune 500. Our 100,000 sq. ft. state-of-the-art facility provides a one-stop shop for all your company's needs, from marketing advice, design services, sustainable print and mailing solutions since 1996. Our highly qualified team of 300+ employees deliver exceptional print quality with award-winning customer service backed by our A+ BBB rating and 100% satisfaction guarantee.