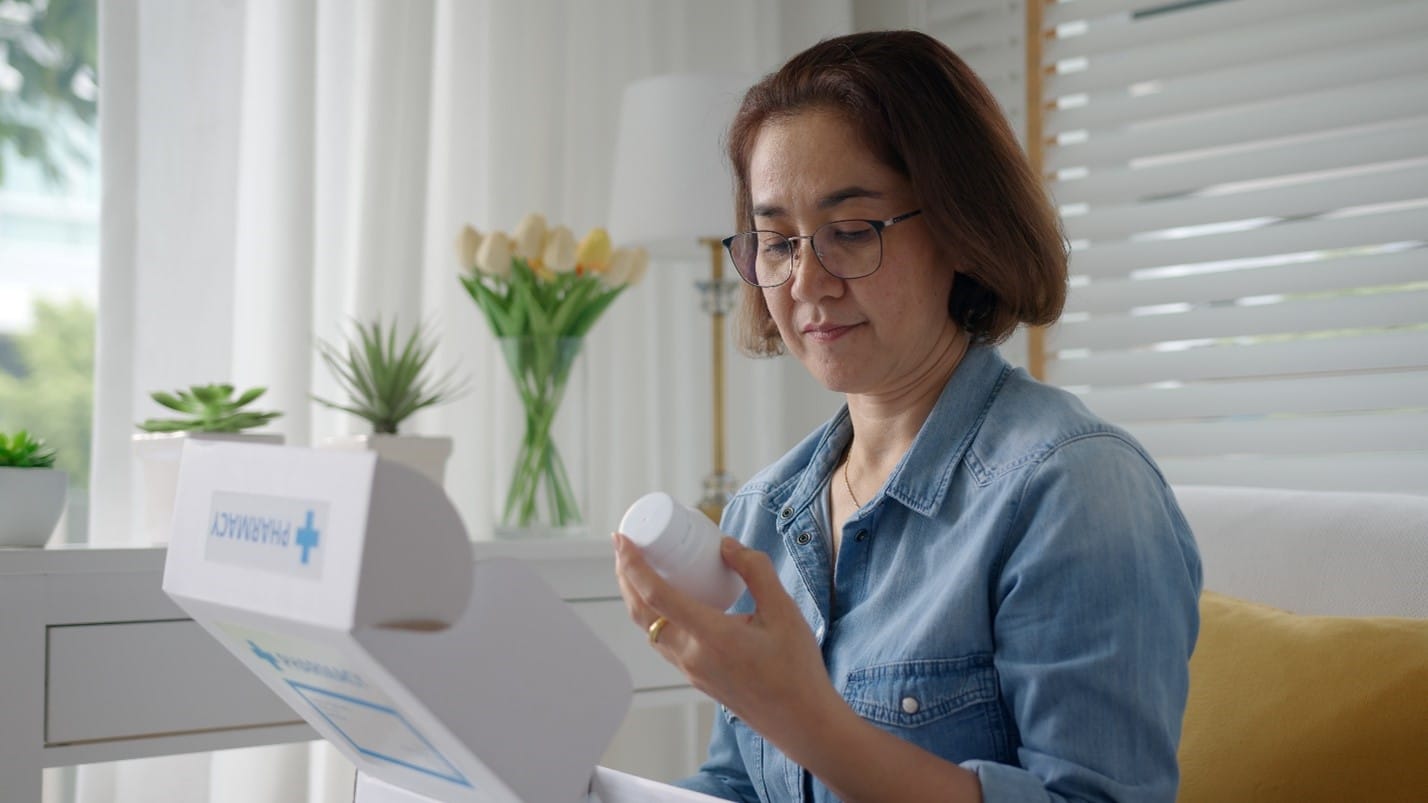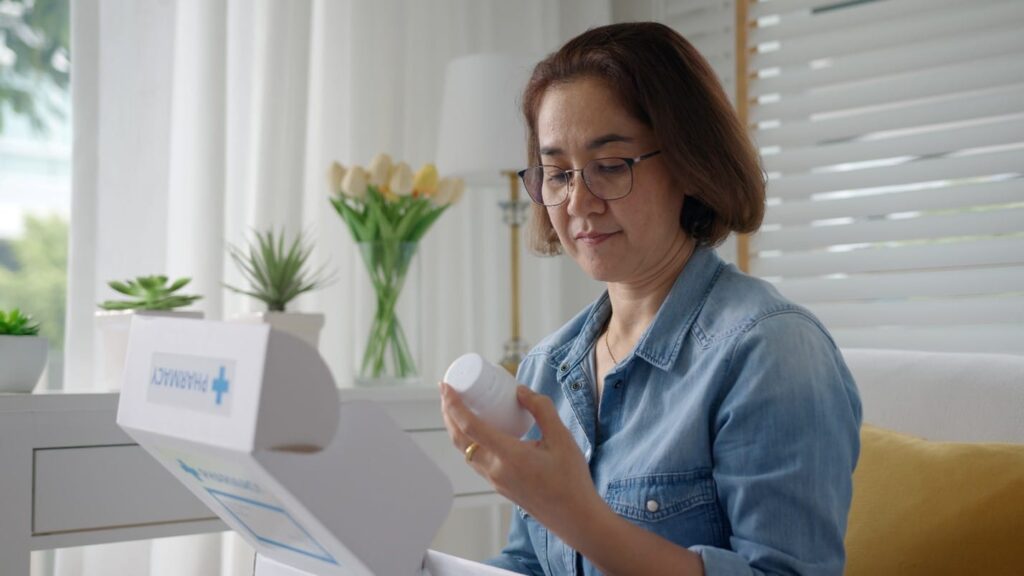 Healthcare is a $2.5 trillion per year industry, making it one of the biggest in the United States. But such a large space comes with fierce competition, and healthcare marketers have to find effective ways to stand out from the crowd and promote their products and services.
In the digital age, it can be easy to assume that all marketing efforts should be online, however, the reality is that direct mail still remains a powerful channel to reach people. In fact, the majority of people say that direct mail feels more personal—a trait that is particularly important in healthcare. Not to mention, many people are finding themselves overwhelmed by an influx of emails and notifications, and are more likely to read, absorb, and respond to physical material.
Below, our printing professionals explain why direct mail can help create a direct mail strategy in healthcare marketing that can reach and help the people who may need it the most.
Personalization to Boost Professionalism and Conversions
Direct mail is great to build brand awareness and trust and to educate customers. It also presents an opportunity to personalize marketing, which matters in healthcare considering that more than 90% of marketers report their clients expect customized experiences. That said, while other industries can embrace slightly more whacky and "sexy" techniques to make their direct mail resources pop, healthcare professionals should take care to prioritize clarity and professionalism. After all, people's health is serious and should be communicated with sensitivity.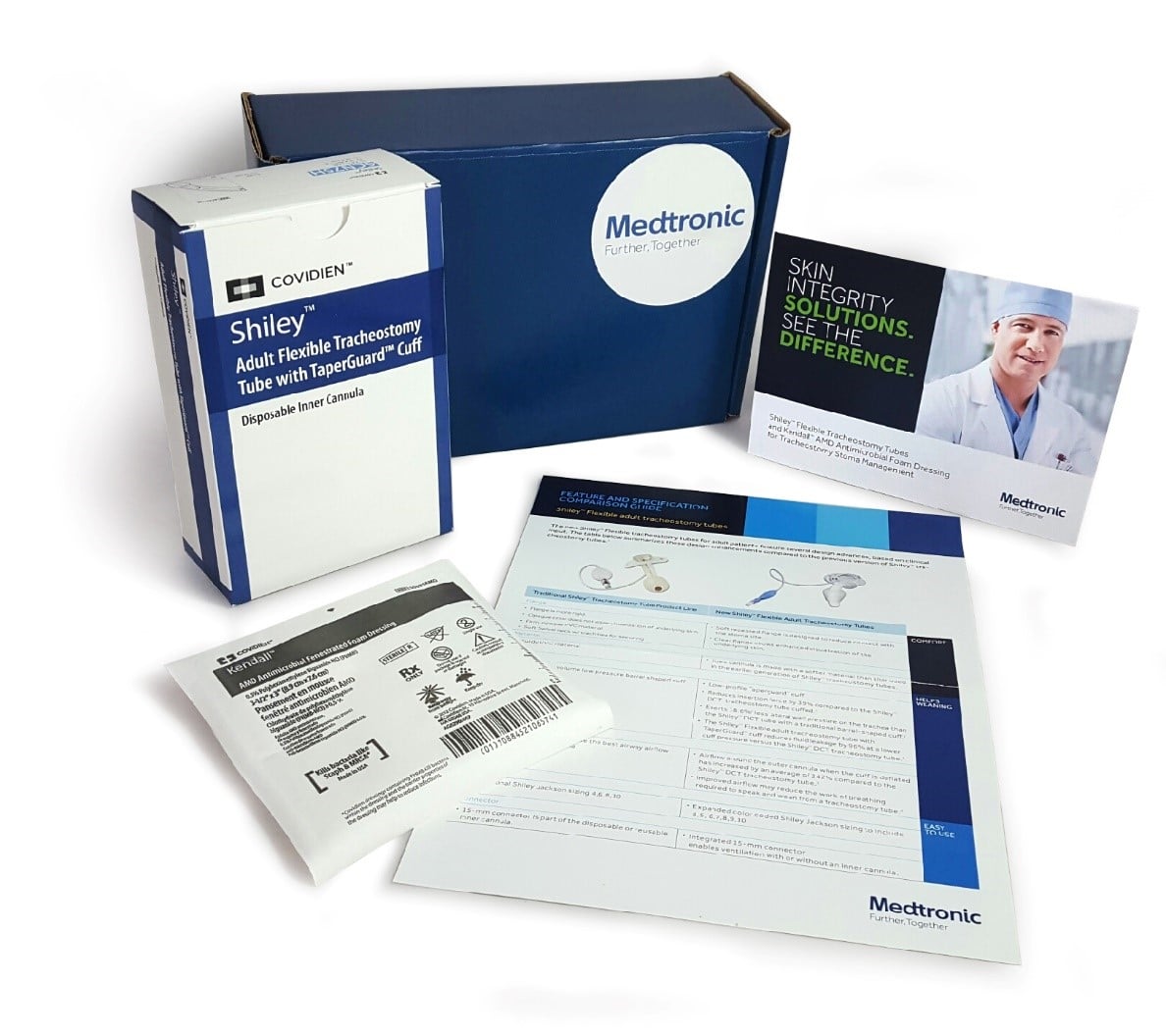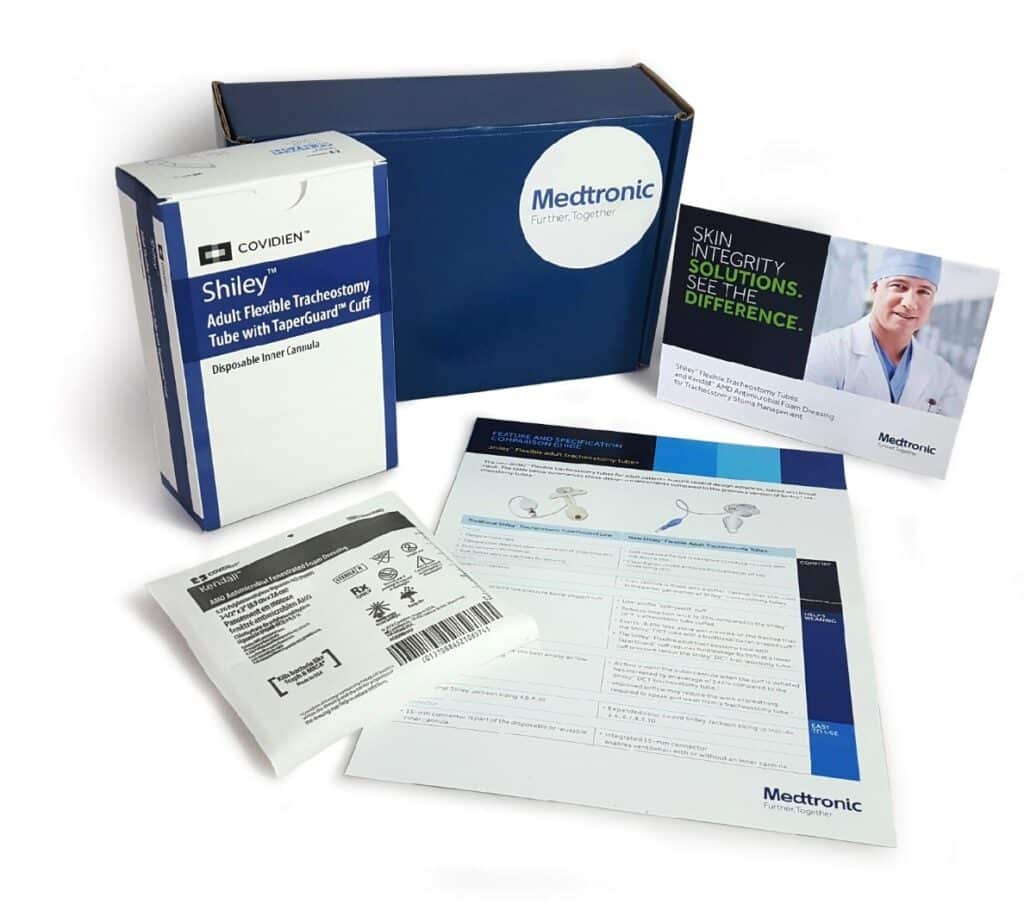 "When it comes to healthcare marketing, the messaging and tone should be focused on building trust and establishing credibility" says James Casey, National Account Executive at PrintingforLess. "While eye-catching designs and incentives can be effective, they should be used in a way that aligns with the values of the healthcare industry." For example, a direct mail campaign could use graphics and flow charts to highlight the expertise and experience of doctors, or to share statistics about preventative treatment.
Ambre Zachmann, PrintingforLess' Ecommerce Marketing Specialist, continues by saying that "a lot of people are confused about healthcare processes and steps. Things are always changing in the industry, and so direct mail can help bring more insight and knowledge to patients and providers." She recommends that marketers "offer an onboarding kit with step-by-step instructions, or a personalized mailer with the exact date of refill and a list of local pharmacies that patients can go to nearby."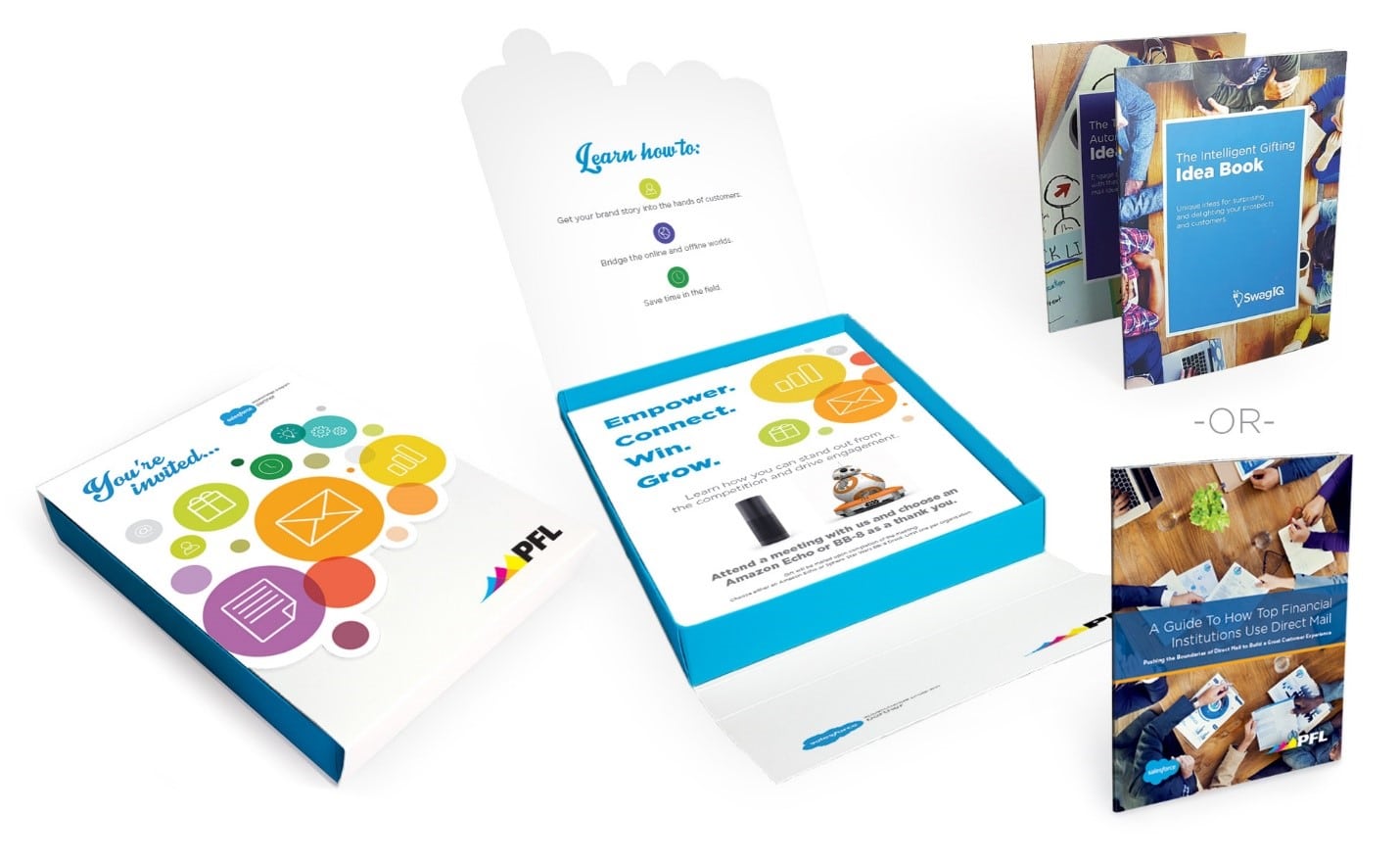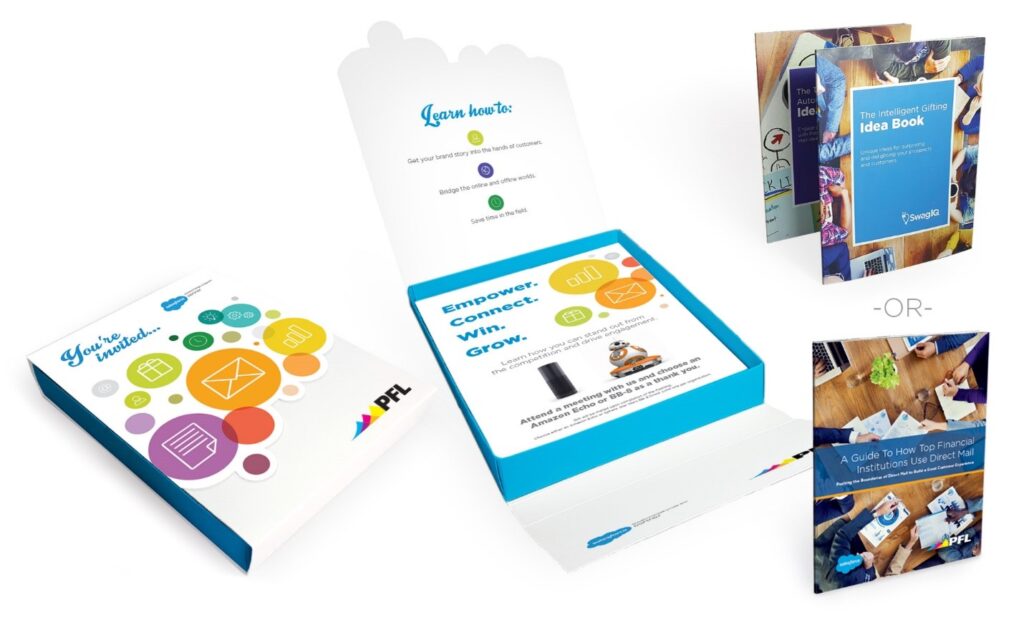 Meanwhile, National Account Manager, Patrick Trembly, notes that data should be incorporated into healthcare marketing campaigns also. "Simply sending a mailer to everyone in an area about services to quit smoking is very simple. Using data along with general demographic information to send a message to people who are known smokers, with a personalized message and specific call-to-action, is an exponentially better approach."
Showcase Compelling CTAs and Core Services
All direct mail should have a well thought-out call to action (CTA) that acts as the bridge between the business and (prospective) customers. CTAs are also how healthcare providers can measure the impact of their direct mail campaign, so they are necessary to iterate and finesse outcomes. For Zachmann, CTAs "let patients, providers, or whomever, know what they should do next."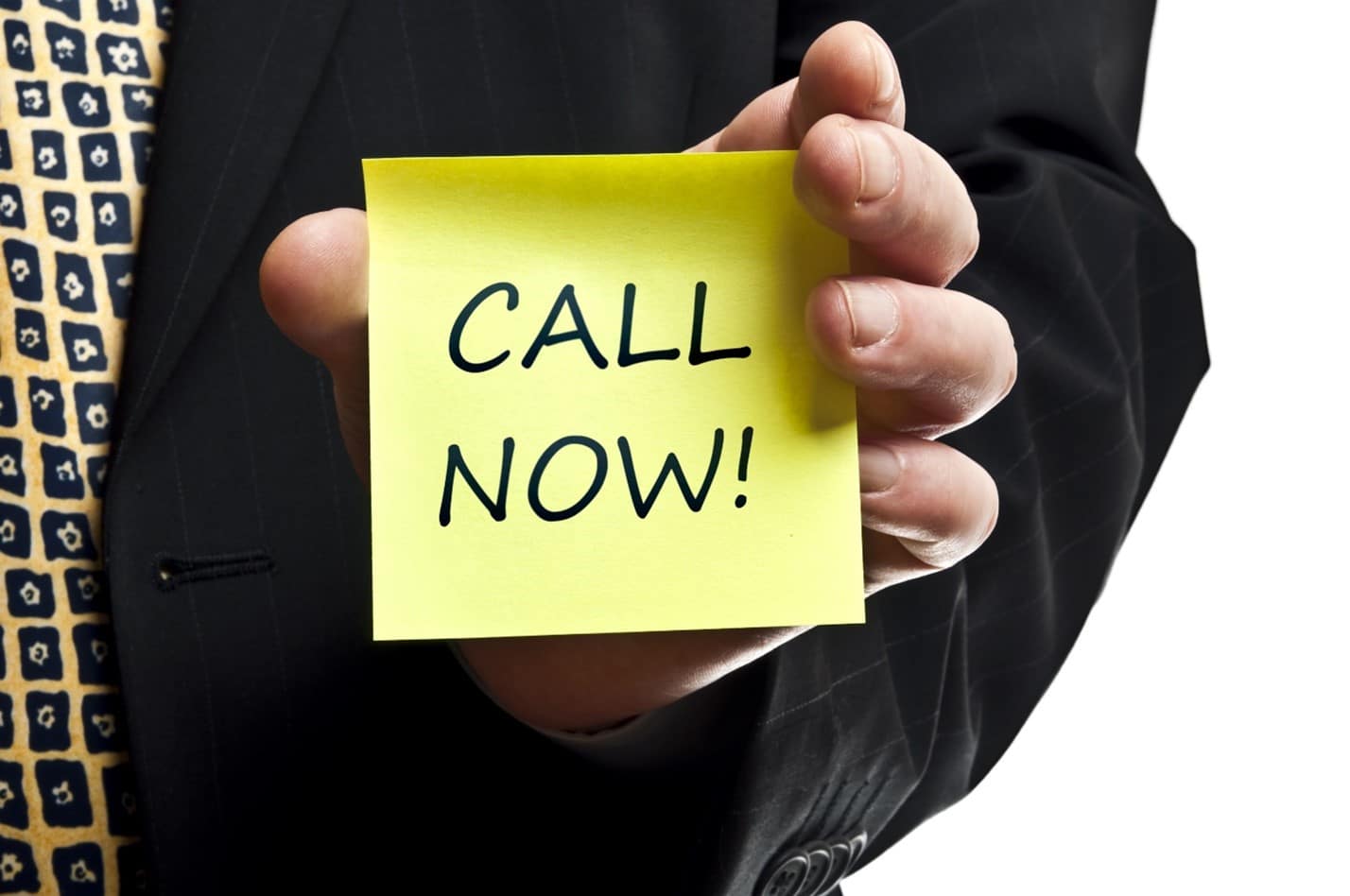 As Trembly puts it, "healthcare direct mail is seemingly underutilized by a lot of players. For the providers who do leverage it, their CTAs can additionally help elevate wider marketing strategies in the company."
Beyond the CTA, Casey also suggests "drawing attention to the unique benefits of the healthcare provider, whether that's the expertise, commitment to patient care, or the quality of facilities and equipment."
Naturally, the services being promoted should be front and center too. "Highlight any specialized services or treatments," Casey adds, "as well as any accolades or recognitions that have been awarded to the business. By showcasing these points, healthcare providers can attract new patients and establish themselves as a trusted, reputable option in the industry."
"Healthcare is a necessity for humans. It's not a case of if you need the service, but when you'll need it" says Brooke Seidel, Ecommerce Sales Manager. Healthcare providers should therefore speak to recipients with an awareness about the fragility of health but also confidence that they can offer practical solutions.
Measure Metrics to Optimize Marketing Efforts
There are a number of metrics that marketers should track to monitor the success of their direct mail campaign. With this information, healthcare providers can more accurately target desired audiences, put products and services in front of people, and see an uplift in general brand awareness and positive sentiment.
Katie Younge, Director of Sales at PrintingForLess, advises keeping on top of the number of new customers throughout a direct mail campaign. "Ideally, providers should land more deals than the amount they spent on the mailers. They should also be able to afford another mailer campaign within a month."
Zachmann adds that specific metrics depend on what the goals are for a particular mailer. "If the campaign is designed to increase the number of touchpoints from customers, then the number of phone calls could be a metric. If it's to increase the number of appointments booked, then that is the primary metric. If it's to seamlessly onboard people to a new service, then the drop-off rate throughout the sign-up is the main metric."
For Casey, common metrics for healthcare providers include the response rate, conversion rate, and return on investment (ROI). "The response rate is the percentage of recipients who reply to the direct mail piece, such as by filling out a form or visiting the provider's website. The conversion rate is the percentage of responses that result in a desired action, like registering a new patient or scheduling an appointment. The ROI is the ratio of revenue generated by the campaign versus the cost of the campaign."
A well-placed QR code could help bridge the barrier between a physical mailer and a customer digitally converting via a sign-up, appointments set, or other conversions.
Meet Location and Regulation Requirements
Another factor that healthcare providers should take note of during a direct mail campaign is the location of recipients. Seidel says that "the exposure to the brand or location of a healthcare facility is one of the most important features of a campaign. When someone has a need for a doctor, they'll most likely go to the provider that they have seen and heard about most." That's why direct mail is so great—it puts providers who are physically close to people, right on their doorstep (or better said, in their mailbox).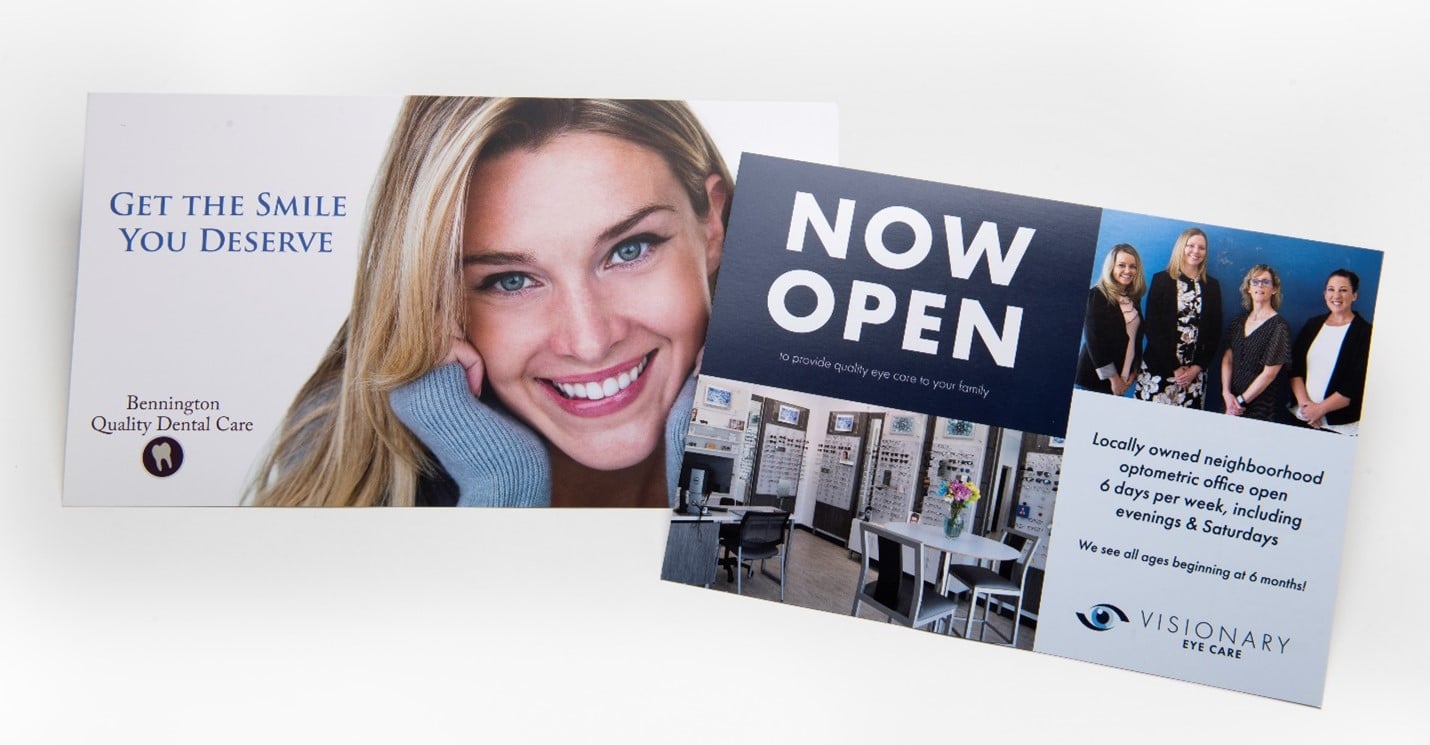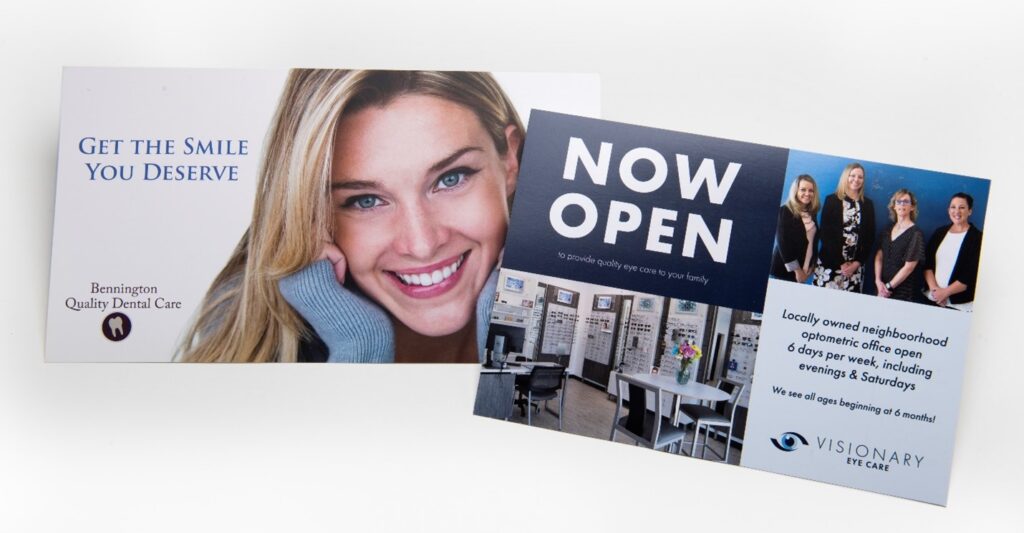 Casey goes on to say, "keep in mind the delicate nature of healthcare and the importance of patient privacy. Consider the demographics of audiences, including age and potential health concerns, then align the services to this information in a way that is both informative and reassuring." They add, "and of course, healthcare providers have to meet all relevant regulations, such as HIPAA."
Fortunately, PrintingForLess is HIPPA compliant and has a range of tools and know-how to build healthy direct mail campaigns for healthcare providers.
Speak with an expert now to learn how we can help and make sure your direct mail campaign has a positive result for potential patients and your healthcare business.