Our Partners


Creativepro.com is a comprehensive online resource for creative professionals working in print and on the Web. The site provides news, reviews, how-to features, and analysis from experts in the fields of publishing, digital imaging, and creative workflow. Creativepro.com also includes essential resources and services to help creative pros get the job done—from one-click stock photography and font searches to book and software purchases to on-line print ordering. Creativepro.com is also the publisher of InDesign Magazine, the only publication devoted entirely to Adobe InDesign.
---


MaverickLabel.com meets the fast paced and growing need for short run, quick turnaround, high quality business label services. They provide custom labeling solutions for any need, including Labels, Nameplates, Lexan, Control Panels, Asset Tags, Parking Permits, Domed Tags, Window Decals, Security Labels, U.L. Labels, Bumper Stickers, Golf-Sports ID Labels, and more… any label, any shape, size or color. Order online with instant pricing and online proofing.





Sound professional and stay connected with Grasshopper, the Virtual Phone System designed for entrepreneurs. Grasshopper works just like a traditional phone system, but requires no hardware to purchase – it's all managed online or by phone. Callers can reach you wherever you are – on your cell, in the office, or at home.
Get a toll free or local number and create extensions for employees, regardless of where they're located. Forward calls, receive faxes, tag messages online, and get voicemails via email.
Starting at $9.95 a month with no long-term contract, Grasshopper is the obvious choice for any entrepreneur.
Special Offer: PrintingForLess.com customers get a $100 credit on their account. Click here to sign up!.





Visit BooksJustBooks.com for all your book and perfect-bound magazine needs. Get instant pricing for your project on their website or read some of the self-publishing hints and best practices available there. BooksJustBooks.com buys book printing in large volumes and can resell to you at pricing normally only given to major book publishers.





Web-Based Contact and Customer Management – 30 Day Free Trial
StarterCRM is a web-based tool that you can use to manage and coordinate your company's sales and marketing activities. Use StarterCRM to store all of your customer contact data, schedule meetings, manage tasks, track proposals, create email marketing campaigns, respond to customer issues and much more. Designed for small businesses, it's everything you need to more effectively manage your sales and marketing efforts. To learn more and take a free, no-risk 30 day free trial, visit StarterCRM today.





StartupNation provides fundamental information and inspirational support for launching and growing a successful small business.





PrintingForLess.com is an Authorized Adobe Solutions Network Service Provider.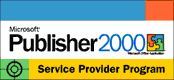 PrintingForLess.com is a member of the Microsoft Publisher Service Provider Program.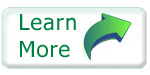 Partner with PrintingForLess.com
Contact our business development team about potential partnership opportunities with PrintingForLess.com:
Email:
bizdev@printingforless.com
Phone:
800-924-2041