Forrester Global
Research Report
We recently partnered with Forrester Consulting to learn why more and more marketers are turning towards Direct Mail in 2023. We believe the results in this report speak for themselves.
Download the report and learn why direct mail should be a part of your budget this year.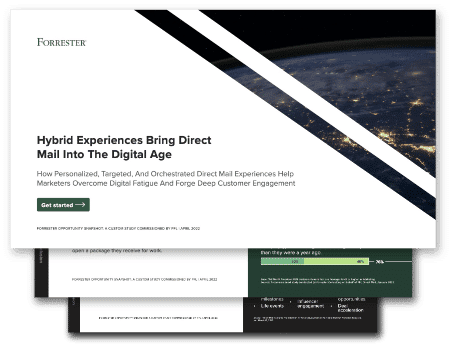 Fill out our form to download a copy of the study.
Marketers Recognize That Direct Mail Can Counter Digital Engagement Problems
The rush to digitization arising from the COVID-19 pandemic has accelerated digital burnout, rather than slowing it. This digital burnout scenario resonates with more than three quarters of the respondents — with 76% agreeing that engagement with digital tactics is dropping.
Our buyers are less likely to engage (e.g., open, click, reply) with our digital marketing touchpoints than they were a year ago.