Choosing A Printing Company: A Partnership For Your Success
Selecting an online printing company to help you with your business is a critical choice, and one not to take lightly. It goes beyond the quality, cost, or speed of a printing project to finding a trusted partner to help propel your business forward.
---
As with many business choices, partnering with an online printing company requires you to ask the right questions to find the right fit for your business.
Print buying can be a nerve-wracking, time-consuming process, and a good printing company alleviates or removes these issues. You're busy running your business. You shouldn't have to wait days for estimates or proofs, be limited by file types you can submit, have your timeline pushed back because the printing company isn't flexible, or get nickel and dimed to death with charges buried in the fine print. It's not just your money but your time that's valuable.
At PrintingForLess.com, we save you the headache, stress and worry, allowing you to run your business. We work with you to find out what success looks like to you and how we can help you achieve it through your printing and direct mail projects.
The Human Factor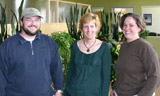 Our biggest competitive advantage can be summed up in one word: people. We hire and thoroughly train our front-line employees in sales, lithography, pre-press and customer service. This combination gives you a highly skilled three-person team to handle your order from the first phone call or email to the final delivery of your project. We also equip our manufacturing staff with the training and empowerment to ensure your order meets our high quality standards.
When you receive your order, we are not out of the picture; you will hear from us personally on every order to make sure it met your expectations, and if not, we fix it, guaranteed. A printing company is not just a room full of presses and stacks of paper.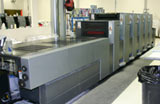 A Good Fit is not Just for Suits and Shoes
This high level attention to service, training and flexibility allows us to be your personal printing consultant. We will talk to you about your timeline, budget, image quality, project expectations, as well as look at layout and design elements, discuss mailing services and list procurement, and do what we do best-help you build and grow your business through high-quality, eye-catching marketing materials, delivered on time for a fair price.
We specialize in offset printing using state-of-the-art Heidelberg presses on small to medium sized print runs.
We focus on helping what many refer to as "small businesses". From accountants to bakeries, dry cleaners, mechanics and doctors, landscapers, real estate agents, dentists and restaurant owners, you're the backbone of America's economy. When you succeed, we all prosper.
So ask yourself, have you made the right choice when selecting a printing company? Your business is worth it.