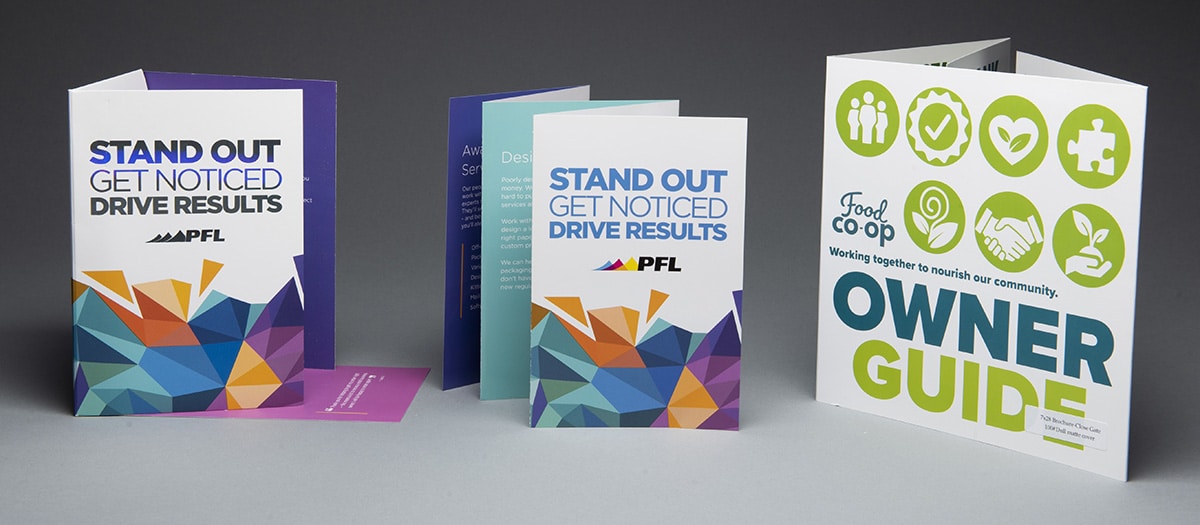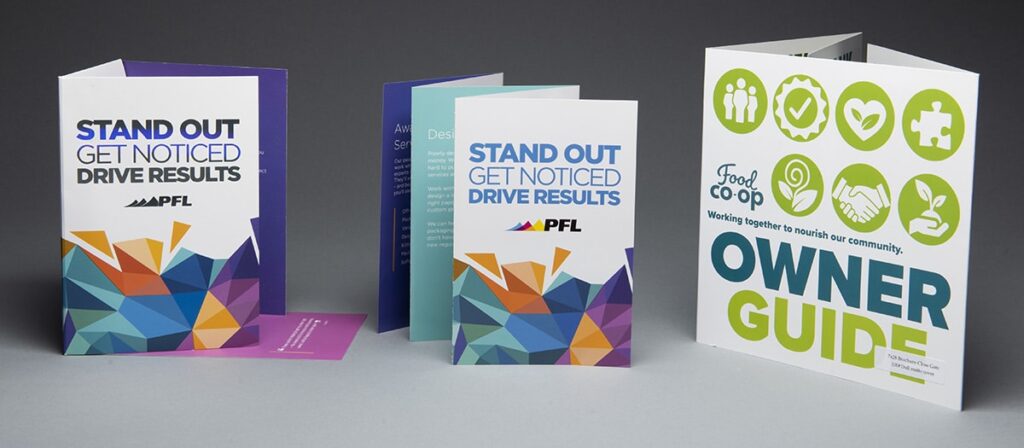 Ever since the rise of digital media, people have wondered whether the end of print is near. As a company that has successfully been working in the print industry for more than two decades, we're here to tell you that this is not the case—print is still going strong. Print media and marketing tools, such as business cards, posters, flyers, brochures, and merchandise, are not only still popular, but they are also still highly effective for targeted advertising and customer outreach. What has changed in recent years is that businesses must find clever, new ways to integrate print and digital into a cohesive marketing campaign.
Print is Not Dead
First thing's first, let's, once and for all, clear up the misconception that print is dead . While it is undeniable that email marketing and online adverts have increased exponentially, there is evidence that print can be far more engaging and effective than its digital counterpart. For instance, print has a higher brand recall rate than digital media (we're talking 77% compared to just 46%). And printed mailers generate a significantly higher response rate—as much as 30 times greater—than email.
But why is this?
The continued relevance of print can be explained by a few things. For one, people are becoming overwhelmed by the inundation of digital ads and online marketing content they encounter every day. Whether it's the dozens of promotional emails in your inbox or a webpage with multiple advertisers vying for your attention, the digital space is saturated. With print, however, it is easier to stand out and grab someone's attention.
"Print is more disruptive," explains Tyler Diebold, National Account Executive at Printing for Less. "We're so used to seeing digital ads that we just tune them out. When you actually receive something in the mail, you stop and read it for a second." On top of that, print has the benefit of being tactile. When a person is holding a newsletter or brochure, they have already made a connection with it and it engages more senses than digital. This makes it easier to focus on the content at hand and encourages the recipient to read about your product or services.
And let's not forget that not everyone is online. Certain demographics are not as connected to the digital world as others. Integrating print marketing into a broader strategy ensures these people are not left behind. National Account Executive Nathan Gardner elaborates on this: "You can miss a large demographic with online marketing. For example, older generations don't spend as much time online, and print works well to target them."
Integrating Print & Digital
That's not to say that print is the only avenue for marketing. Print and digital media should be used in combination, with each supporting and even enhancing the other. Ultimately, integrating print and digital marketing campaigns strategically will ensure that all your bases are covered and that a wider, more diverse audience is being reached.
Using print and digital marketing seamlessly means understanding what each medium's strengths are. While both have the same goal of promoting your business, each requires a slightly different approach. For example, digital marketing is a great and cost-effective way to reach a broad audience. It is also highly adaptable, enabling you to test out and evaluate different marketing styles or tactics.
Print marketing, for its part, has the potential to be more memorable than digital because the consumer interacts with it physically. You can also target audiences with greater precision using print. For example, you can place printed adverts where they will be most relevant, such as a product info card strategically placed in retail locations, or an attraction brochure placed in a local tourist office. In short, you meet the customer where they would be most interested in your offering.
Print, particularly direct mail, is also unique in its ability to build strong relationships with high-quality leads or existing customers. Customized mailers or merchandise can show prospects your commitment to them in a real, tangible way. "Marketers are quickly narrowing down who gets which type of mail," adds Printing for Less's Wes Kirk. "Focusing on smaller sets of higher quality prospects and on better engagement with existing customers."
The Key to Remaining Relevant
Today, print marketing remains relevant by embracing digital media. That means not only should both factor into your marketing decisions but they should also be unified. Fortunately, there are several ways to do this.
"QR codes are one of the best ways to drive traffic from print to online marketing," Gardner says. QR codes printed on posters, brochures, postcards, and more provide a direct link to your business's digital resources. From the client's perspective, this means easy access to a wealth of relevant information about your product or service. QR codes are also trackable, giving your marketing and sales teams vital insights about potential prospects and allowing them to gauge a campaign's success.
Another innovative way to bridge the divide between print and digital is discount codes. By including a discount code on a printed ad that can be exclusively redeemed online, you can drive potential clients from the printed page to your website and increase the potential for new sales. Moreover, people are more likely to spend time reading a printed ad if a discount or deal is involved. It's a win-win.
The link can be made in the other direction too, with digital engagement leading to custom mailers. For example, a digital campaign and landing page can invite the user to submit their information and address to receive a free gift. The data shared not only shows the prospect is interested in your business but also enables you to vet them as a lead. From there, you can send printed merch or kits that increase in value the higher the lead quality. You can learn more about the value of printed merchandise here.
A Cohesive Campaign is a Hybrid One
In the end, digital hasn't killed print: they are both stronger when they co-exist. Printing for Less's Tyler Diebold sums up the importance of integrating print and digital perfectly: "A cohesive campaign is really important. Your print and digital strategies really need to speak to one another, because the best results happen when digital and print are working together."
Are you looking to merge high-quality printed products with your digital marketing campaigns? We can help!