It's Right. It's On Time. Or It's FREE!
Expert Help on all Your Projects
High Quality and Fast Turnaround
100% Satisfaction Guarantee!
Packaging: Box Dimension Guidelines
Length x Width x Depth
To determine the propper length, width and depth, place the carton facing you with the opening pointing up (as if the carton was going to be filled from above).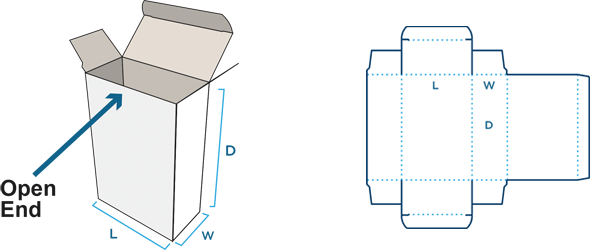 Measure length first:
Open package - the length is the larger of the two dimensions around the open end.

Width is the smallest dimension around the open end.

Depth is the distance between the two ends.
Related Packaging Information Pages
Packaging Boxes
- All sizes, shapes and styles of boxes are available to meet your needs.