It's Right. It's On Time. Or It's FREE!
Expert Help on all Your Projects
High Quality and Fast Turnaround
100% Satisfaction Guarantee!
Packaging: Box Dimension Guidelines
Length x Width x Depth
To determine the propper length, width and depth, place the carton facing you with the opening pointing up (as if the carton was going to be filled from above).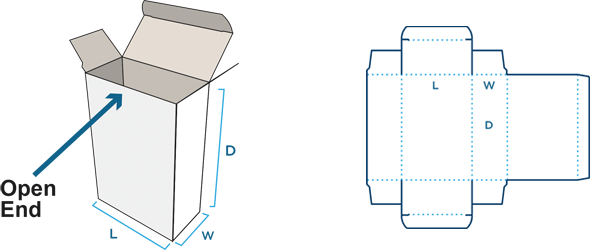 Measure length first:
Open package - the length is the larger of the two dimensions around the open end.

Width is the smallest dimension around the open end.

Depth is the distance between the two ends.
Related Packaging Information Pages
Packaging Boxes
- All sizes, shapes and styles of boxes are available to meet your needs.
PFL is a marketing technology company that provides printing, mailing, fulfillment, and marketing automation services to over 200,000 businesses from startups to the Fortune 500. Our 100,000 sq. ft. state-of-the-art facility provides a one-stop shop for all your company's needs, from marketing advice, design services, sustainable print and mailing solutions since 1996. Our highly qualified team of 300+ employees deliver exceptional print quality with award-winning customer service backed by our A+ BBB rating and 100% satisfaction guarantee.