It's Right. It's On Time. Or It's FREE!
Expert Help on all Your Projects
High Quality and Fast Turnaround
100% Satisfaction Guarantee!
Door Hanger Templates
These templates will help you get the correct layout to prevent proudction problems. Hole positon is shown to enable an accurate placement in your visual design.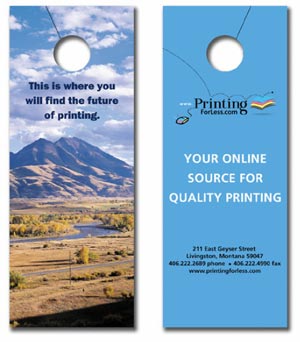 Templates for 4.25 x 11 and 3.5 x 8.5 standard size door hangers and door knob hangers and easy layout and design instructions for most popular graphic arts programs.
Have questions or need help?
Give our print experts a call now at
800-­930-6040
.